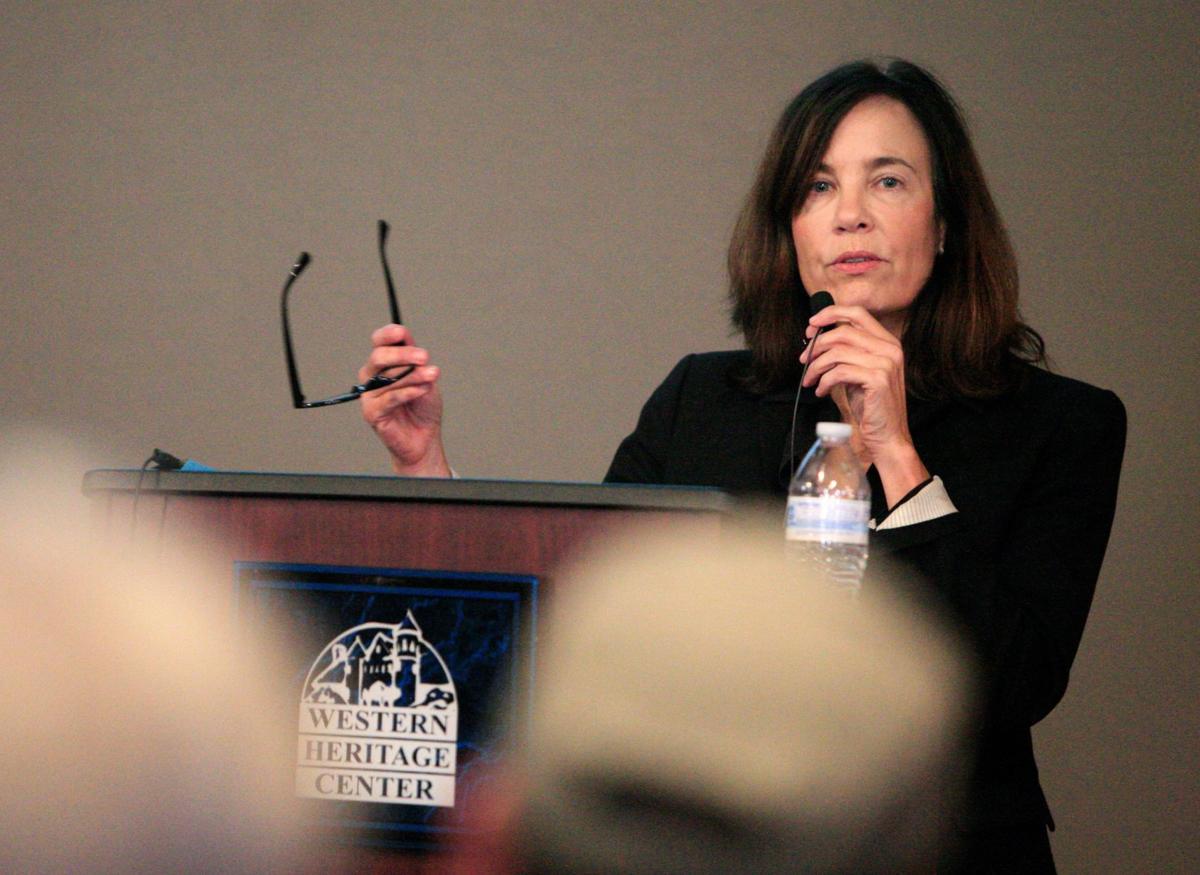 Calling the story of Latinos in Montana "a sketchy and long history," Montana State University Spanish Professor Bridget Kevane told a crowd at the Western Heritage Center Thursday that their story goes back at least two centuries to early fur-trading days.
From 1807-1813, the Missouri Fur Co.'s Manuel Lisa established six trading posts in what would become Montana Territory. By 1829, workers from Spain and Mexico were toiling at the Fort Union Trading Post along what is now the North Dakota/Montana border. "They were not good fur traders," Kevane said, "but they were great with cattle."
Montana's now home to about 34,000 Latinos, about 3 percent of the population. While most of the recent Latino population growth has occurred in Gallatin County, Yellowstone County counts more than 8,000 Latinos, many of whom arrived nearly a century ago from places like Colorado and Texas as betabeleros — those who cultivate and harvest sugar beets.
"It is back-breaking work," Kevane said, displaying a photo of a child working in the fields during the Depression era.
Around the state, Latinos — who come from Mexico, Puerto Rico, Honduras, El Salvador, Guatemala, the Dominican Republic and other places — have, she said, carved out industry niches. In Dillon, it's been raising potatoes and sheep. In Big Sky, Latinos have been key in enabling the construction boom. They grow and harvest Flathead cherries and work in Manhattan's dairy industry.
One Manhattan dairy owner told Kevane that he employs Latinos to milk his cows because few others are willing to put in the required long hours.
In the West Yellowstone area, the service industry, booming with the popularity of Yellowstone National Park, is seeing a growing influx of women laboring in hotels, restaurants and other establishments, she said.
Kevane, the director of MSU's Liberal Studies Department, said she shows her students photos like one she displayed of a 1930 wedding scene at La Colonia in Billings and a series of row housing erected decades ago to house sugar beet workers. That housing is long gone, said Western Heritage Center director Kevin Kooistra.
Kevane said she asks her students if they can detect the diversity of Latinos in the photograph, some with brown eyes, some with blue, all of the celebrants arrayed for this portrait dressed in their finest clothes.
While not substantial, Montana's Latino population has received plenty of unwanted attention from the Montana Legislature. She asserted that over the past four sessions, the Legislature has passed 28 bills that Kevane labeled "anti-immigrant."
She called the state and the nation's recent dealings with America's estimated 11 million undocumented people "shape-shifting immigration policies. They've kept changing, and they keep changing."
One historical cartoon illustrated how some people viewed the issue a century ago. It depicted Uncle Sam being devoured at either end by two creatures with huge mouths, one a leprechaun, the other a Chinese coolie.
"The history of Latinos in Montana is complex," she said, offering up this personal story: Her daughter, who "looks very Puerto Rican," attended high school in Bozeman. When students would ask her where she's from, she told them, "My mom's from Puerto Rico."
"Oh," students responded. "You're Mexican."