Laughter has been touted as good medicine, and for members of Projectile Comedy not even a global pandemic could halt their weekly comedy improv shows.
For nearly 13 years, the Billings-born comedic troupe has been gathering to perform, with the exception of the shelter-in-place orders issued by Montana's governor in March, when they took to Zoom and Facebook Live.
"It was just different," said Projectile Comedy troupe member Chas Llewellyn. The group's online skits from their individual homes kept the crew connected, and since then they've returned to the stage at the Loft Dance Club, where they've been performing weekly for several years.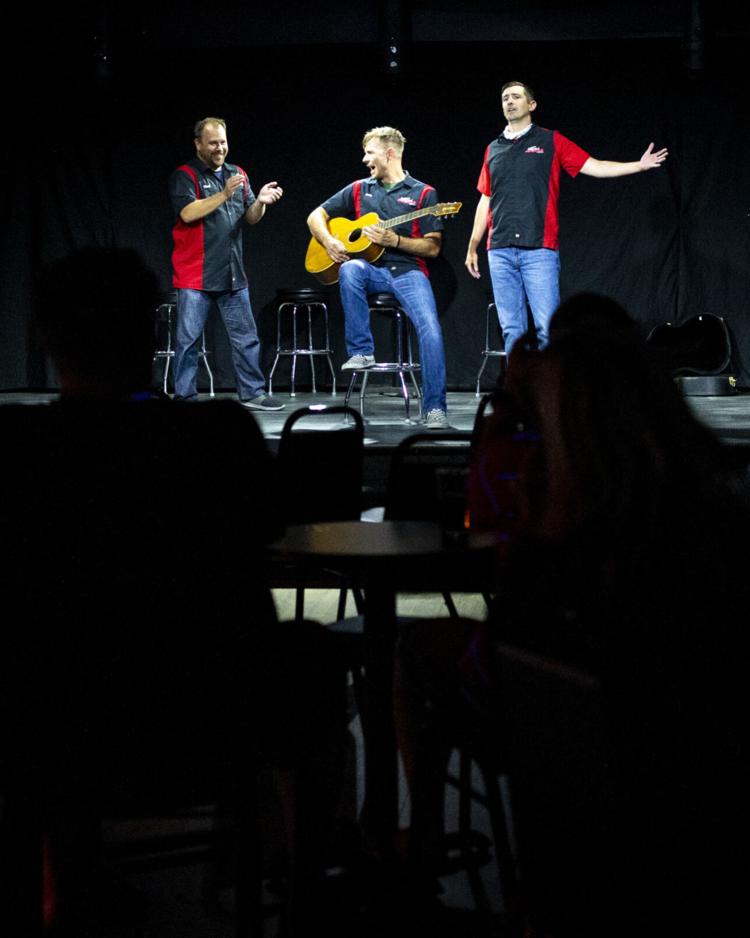 "We just missed each other, and that was our way to keep fresh and be with each other," said Llewellyn. Audience numbers are down, in part due to social distancing of tables. Masks are required to enter, but once seated — because the venue serves alcohol and hosts a food truck outside — masks come off.
"If our audience and our players are comfortable with it, we have a stage available to us," Llewellyn said, acknowledging some members of the troupe have not returned to perform due to concerns of COVID-19.
Stand-Up
Comedy is a shared act, reliant upon audiences. For comics in Billings, COVID-19 has created a dry spell, and in response several local comedians have initiated open mic events around town.
During the initial shutdowns, Billings-based comedian Eric Anton said he got a bit stir-crazy, even performed comedy in a friend's attic. "I was desperate to try new stuff. The thing about stand-up is you have to have an audience reaction. It's the only way of editing your material. Not being able to get up on stage and get genuine reaction is frustrating."
Anton is motivated by making people laugh. "It's one of the few things that make me happy," he said. "Stand-up is very addictive."
Kenny Jacobs, whose day job is working for the federal government as a leasing property manager, has been performing stand-up comedy for about six months. "It's something I always thought I could never do," said Jacobs, who received encouragement from friends to try it out.
When Jacobs began getting into comedy, there was just the Red Door on Billings West End hosting an open mic for comics, so he came together with other comedians, including Anton and fellow comic Nicholas Rogers, to institute other performance opportunities, including a weekly event at Craft Local.
"There's no way to practice stand-up comedy except in front of an audience," said Jacobs. "You can walk around in your living room and say stuff, but you don't even know if it's working or if it's funny. Without the energy of the audience, you don't even know how to formulate the words."
Jacobs has found Billings audiences receptive to the new surge in comedy, yet, the last open mic at Craft Local was sparsely attended, in part because the COVID-19 spikes.
"The mask order had just hit, and a lot of people are unsure, said Jacobs. "It's been a guilt-ridden experience, but we are all cooped up and want to go out and do stuff. It's a tapestry out there. The situation on the ground is always changing."
Getting laughs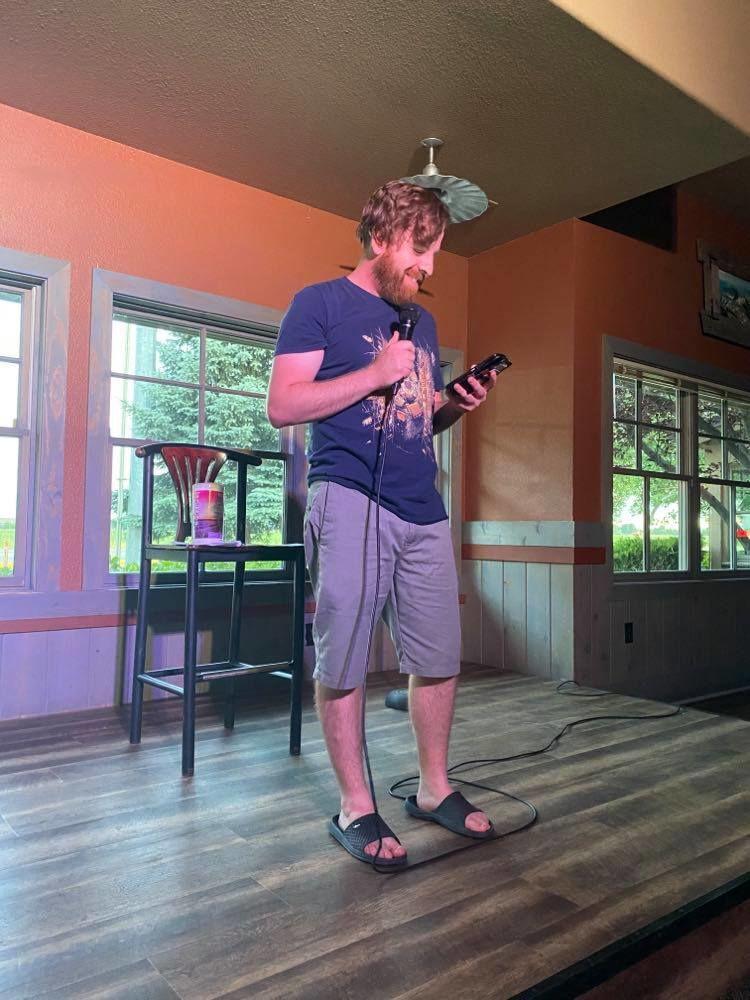 In his mid-30s, Jacobs began working his material at Story Night, a monthly event for community members to come together and share their personal stories.
"I don't intentionally tell stories to be funny, but I got a lot of laughs," Jacobs said. "In my head, I was like, 'I am not a stand-up comic,' but I can tell stories."
Jacobs said now he doesn't miss an opportunity to get up and share his thoughts. His comedy is based on puns, observation and his internal monologues, and is influenced by his time in theater and musical shows, as well as writing scripts and plays.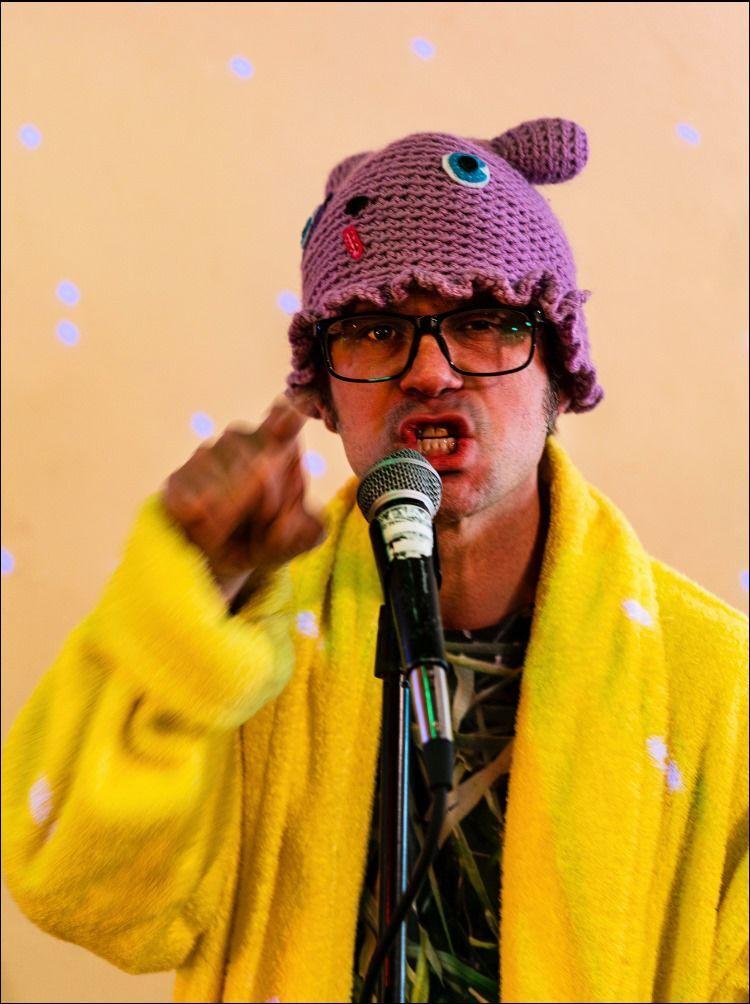 Nicholas Rogers, who started a comedy variety show at Kirks' Grocery, has found it difficult to grow his craft in Billings. Several comedians, most notably Lukas Seely, have found success after relocating to larger cities where there are packed comedy clubs operating nightly (at least prior to COVID-19), giving comedians real-time feedback with their laughter and applause — or their boos.
"It's nearly impossible to become known here," said Rogers. "But if we have enough places to practice, this can be your jumping ground."
With that in mind, Rogers founded and hosts The ParNicularly ReNiculous Variety Show monthly and takes turns emceeing the open mic at Craft Local every third Wednesday of the month, which increased the number of comedic outlets in town.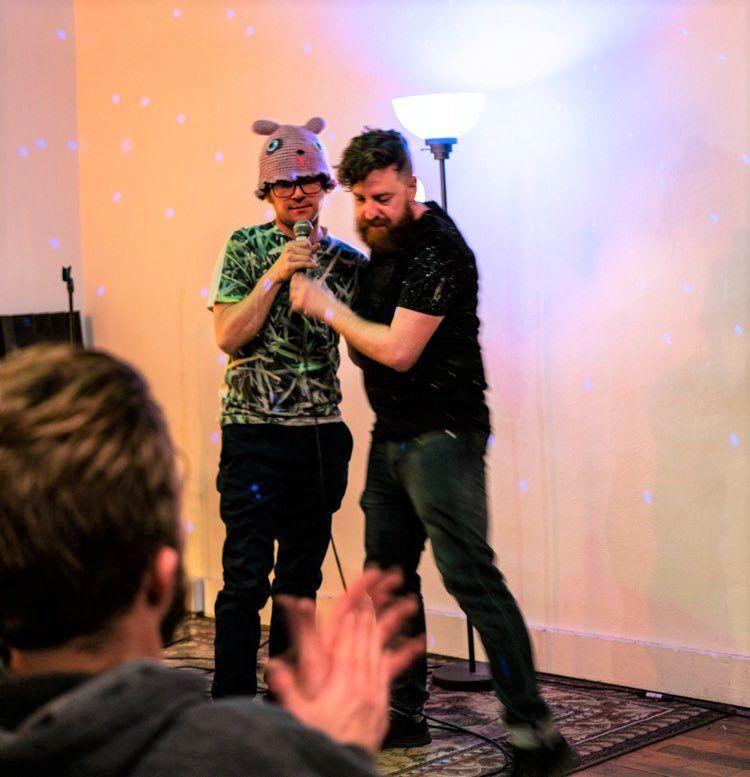 "I love seeing new faces trying it out," said Rogers, describing comedy as an act that takes gumption and decent material, as well as a willingness to take risks and shift content based on audience reaction. "I do find different angles on stage. A joke that doesn't exactly translate, you have to be nimble."
Of a good joke or a bad one, Jacobs said it's hard to tell how they will land. "You will always never know. All the people I know that do this, they say that's just how it is. Even if you get better and get 90 percent laughs, you have no idea why it didn't land."
Testing ground
Bringing together a set is a lot of trial and error, and comedians utilize open mics to try out new material.
"An open mic is usually where I just throw everything against the wall and see if anything sticks," Anton said. "Every show you do something bombs. I'll give a joke a couple chances before I throw it in the garbage."
Anton harvests his material from conversations and observations in his daily life. A newcomer to comedy, he said he's still "trying to figure it all out."
"You build up all this material, and you don't know if it's good or not," he said. "You get writers block just like in any other art. It comes and goes."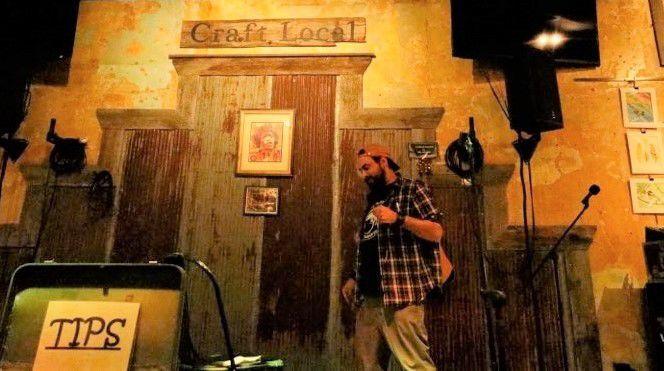 Anton has found comedy to be timing and momentum, and began performing a year and a half ago, though he's long been a fan of stand-up comedy. "The second I did it for the first time, I was ashamed I didn't get on stage until I was 32."
Megan Logan, 22, has found community within the budding comedic scene. "I wish I would have found it sooner," said the Rocky Mountain College graduate, who recently moved back home to Newcastle, Wyoming.
"Ideally, I would like to keep doing comedy if for any reason to prove to my mom that other people think I am funny," said Logan, who frequently returns to Billings to perform at open mic events. "Now that I've found a community, I wish I were still here."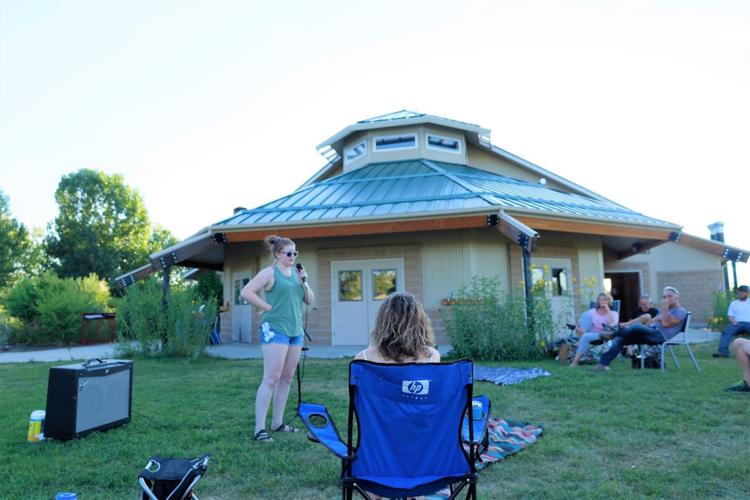 Logan appreciates comedy for its fluid nature. "If I say one joke one way at one show and it doesn't get the laughs, then I know I can rephrase it." Her material unfolds in storytelling, often using herself as the punchline.
"It's hit or miss," Logan said. "With my mom, it's a miss. She thinks some of the stuff I joke about should not be joked about." Within her material, Logan finds talking about some of the grittier parts of her life — from sex to body image to embarrassing moments — becomes therapeutic when she tells it on stage.
"As someone who bottled emotions, I find it healing," Logan said. "If people laugh, it's an added bonus. At least I said it and people heard it."
'It made me feel alive'
Though Logan now lives in Wyoming, she returns frequently to Billings to perform and also stays in contact with other comics, bouncing jokes off one another.
"Most people would probably talk to a therapist about it, and I tell a crowd of strangers," Logan said. "It's cheaper this way."
Jessica May, who began improv comedy three years ago after taking a 12-week course offered by the Projectile Comedy troupe, agrees that sharing personal stories can be therapeutic. "And the ability to be able to laugh at yourself," May said, has helped.
May approached comedy as a way to become comfortable in large group settings. She didn't set out to be a comic, but was working as a birth doula at the time and wanted to teach a birthing class.
"I just wasn't comfortable with myself at that point in my life," she said. Once she began doing improv comedy, "I just fell in love with it. It made me feel alive."
The comic performs with Projectile Comedy and has recently tried her hand at stand-up comedy, using her life story sprinkled with punchlines.
"I was always searching for something that I really love to do," May said. "(Comedy) fit. It made me feel like I had a purpose. It just clicked."