The buzz-in system at the main entrance of schools in Yellowstone County has become nearly as ubiquitous as hallway art and locker signs.
But it isn't at Laurel High School. The district is hoping to change that with a five-year building reserve levy on this spring's school mail ballots.
"The safety and security needed to be upgraded, like, five years ago," said superintendent Linda Filpula.
The levy would replace a previous five-year building reserve levy that expired this year. At the elementary level, it would cost about $12.50 a year per $100,000 of assessed home value, generating $2 million over five years. At the high school level, it would cost $6.38, generating $1 million over five years. The two items are separate ballot questions.
But Laurel's tax situation is unusual. The expiration of the old building reserve levy, between the elementary and high school district, will mean that mills costing about $8 a year on a $100,000 home will come off the tax rolls.
And a recent tax settlement with the CHS Refinery is taking effect, saving about $27 a year on a $100,000 home. Combined with 2017 state budget cuts that triggered increased local taxes leveling out, the school district expects taxpayers to save a total of about $47 a year on a $100,000 home.
If both building reserve levies pass, the projected tax impact would still go down about $28.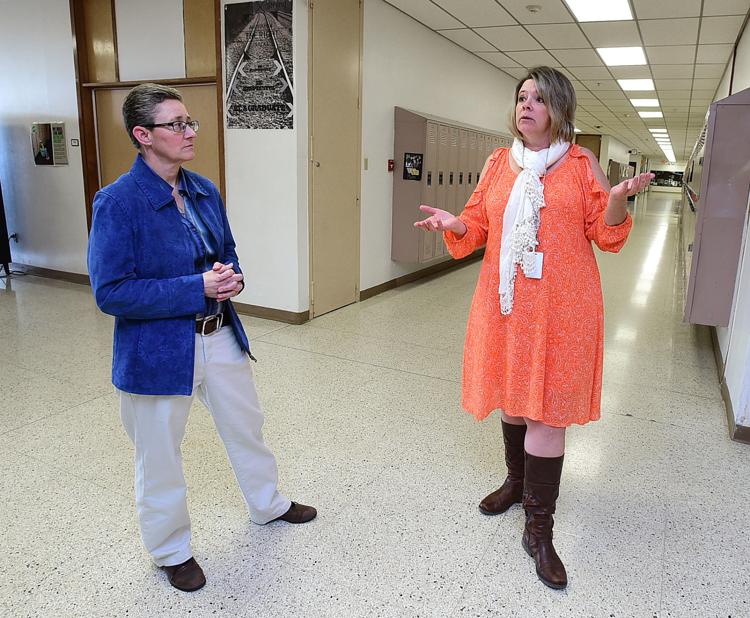 "Either way, your taxes will be reduced this year for your school portion," Filpula said.
Actual taxes depend on assessed home value. If assessed value holds steady or drops, taxes will drop. If assessed value rises enough, taxes still could go up. But it would take a steep rise to outweigh the expected drop in mills.
Security would be the main focus of new additions to existing school structures; the high school would get a new buzz-in system, other schools would have their entry systems upgraded, and all schools would have keyless entry systems installed. Camera and intercom systems would also get upgrades.
In total, security work is expected to cost about $900,000 in elementary and middle schools and $350,000 in the high school.
The previous levy raised $1.25 million over five years, and paid for a little more than half of $1.8 million worth of deferred maintenance projects.
But about $850,000 in maintenance either remains or has since been tagged for work. The plan earmarks $1.25 million for those projects and other annual maintenance costs. 
The smallest slice of the money — $500,000 — would go toward a land purchase for a future elementary school. 
The land purchase has echoes of grander plans for the school districts that are on hold. 
A bond push in 2017 for a $52.5 million plan would have built a new elementary school and overhauled career and technical education facilities, allowing the district to sell off its current administration building.
Part of the reason for the bond ask was significant overcrowding. The district's middle school is built for about 600 students, but has about 700 enrolled.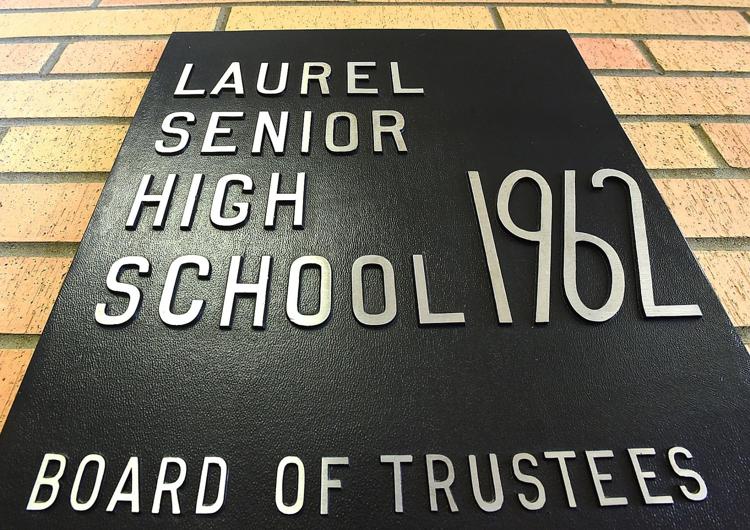 "That overcrowding is starting to head this direction," said high school principal Shawnda Zahara-Harris.
High school enrollment is at about 650 students now, but officials project it could hit 800 in a few years as large middle school classes age in. K-8 districts like Elder Grove send most of their students to Billings high schools, but some attend Laurel each year; those districts are also growing.
"We are still overcrowded," Filpula said.
Enrollment has exceeded projections each year since 2012.
"Really, the only feedback we got on the bond was that it was just too big," Filpula said. People liked the plan, but not the price. 
District officials view the building reserve levy as a modest ask, and have held informational meeting that have been sparsely attended.
"Trying to get that information out there and get people to buy into it, it is a challenge," Filpula said.
Without the levy, the immediate building improvements would get put on hold. But future planning would also be hindered. 
"If we see a piece of land, we don't have any funds to buy it," Filpula said. 
Ballots are mailed out on April 19 and are due back on May 7.