Since 2015 when its old pollution discharge permit expired the CHS Inc. refinery in Laurel has been allowed to exceed state water quality standards for arsenic releases into the Yellowstone River and won't have to meet them until 2022.
"As is common with a newly established limit, CHS was given time to get appropriate treatment technology in place," said Karen Ogden, public information officer for the Montana Department of Environmental Quality, in an email. "CHS did not have an arsenic limit for its effluent prior to its 2015 permit."
According to water monitoring data, CHS has discharged anywhere from 6 to 80 micrograms per liter of arsenic between 2015 and 2018 into the river, with an average of about 34. The petroleum refinery converts crude oil into a variety of fuels and petroleum products.
"The CHS Refinery operates within the parameters of our existing water discharge permit, and, since 2015, we have been working with the Montana Department of Environmental Quality to understand the natural level of arsenic in the Yellowstone River," said Becky Lentz, media relations manager for CHS, in an email. "When MDEQ determines the natural level of arsenic in the Yellowstone River, our future permit parameter will be determined."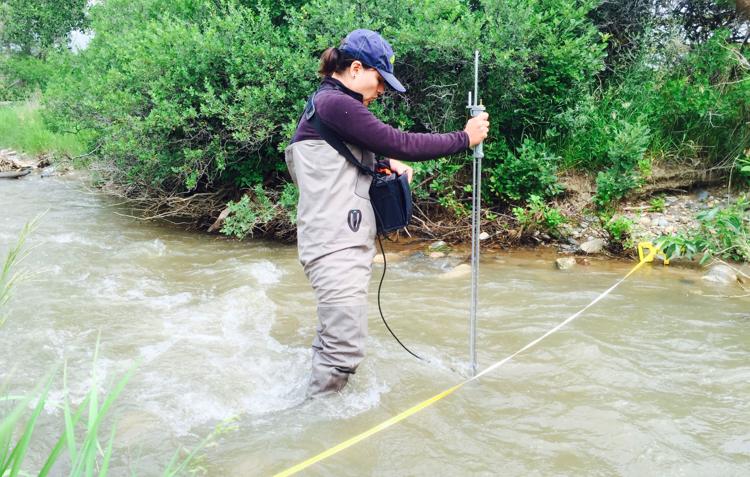 State standard
"Prior to the 2015 permit, arsenic had not been identified by DEQ as a contaminant of concern in CHS' effluent," Ogden said. "Arsenic was among several pollutants of concern for which limits were added to CHS' permit in 2015. Limits were also newly added in 2015 for hydrogen sulfide and selenium."
In 2015 the DEQ set a level of 10 micrograms of arsenic per liter allowed in effluent releases, mirroring the Environmental Protection Agency's standard. But CHS has been able to negotiate a delay in meeting the standard by appealing the parameters of its permit. So in effect there is currently no limit for arsenic wastewater discharge that CHS must meet.
Although CHS has tried several different ways to increase the DEQ's arsenic standard for its effluent, so far it has failed to do so, instead receiving a lengthy delay to Nov. 1, 2022, to meet the standard.
"DEQ likes to grant variances, so people don't have to comply," said Anne Hedges, deputy director of the Montana Environmental Information Center. "These are for-profit companies. If they don't have to spend money this year they won't."
CHS defended its delays in implementing new requirements for arsenic.
"Protection of the environment where we live and work is a central tenet to the daily operations of our refinery in Laurel," Lentz said.
Legislative twist
The permitting process has been complicated by the 2015 Legislature, which passed Senate Bill 325 — supported by the petroleum, coal and mining industries — that requires that no effluent discharge standard can be more stringent than the amount of arsenic, aluminum, iron and salt that naturally exist in rivers like the Yellowstone.
At the time, the bill seemed aimed at easing water discharge standards for methane gas drilling companies in Eastern Montana where drill wastewater is laden with salt. That was a concern for downstream irrigators, who unsuccessfully protested the legislation.
In February the DEQ received an appeal from Spring Creek Coal LLC, which specifically referenced SB325 in its appeal of discharge limits for salinity.
"We're still intending to outline how one figures out what's natural and what an appropriate standard would be for salinity," said Myla Kelly, Water Quality Standards and Modeling manager for DEQ. "Salinity is much trickier because it's so seasonally dependent" and it doesn't come from a single source.
Arsenic is easier to measure, detect and source, so DEQ targeted that pollutant first for its new water quality standards on the Yellowstone River required by SB325.
To establish the new natural baseline the DEQ performed extensive monitoring on the upper Yellowstone River between the Wyoming border near Gardiner and the confluence of the Bighorn River. The results of the study were released in August.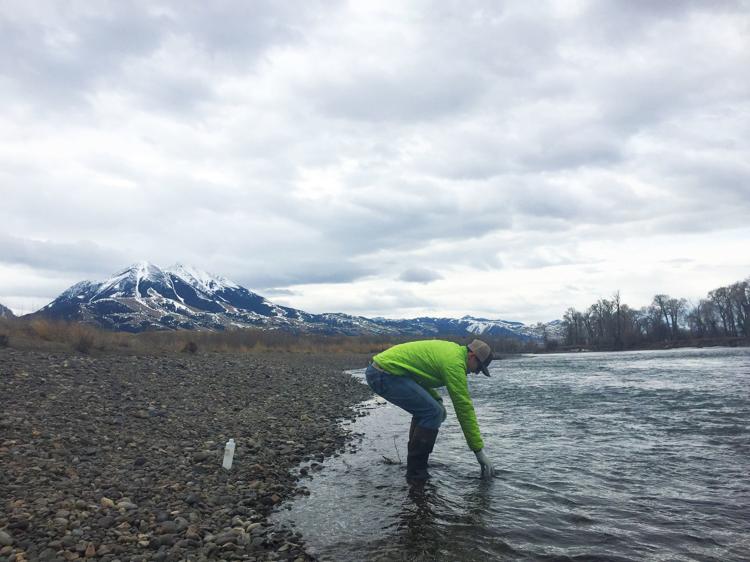 The source
DEQ went into the study knowing that the Yellowstone River has high concentrations of naturally occurring arsenic thanks to runoff from Yellowstone National Park's numerous geothermal features.
"…arsenic concentrations are consistently above the human health standard (10 micrograms per liter) for much of the river," according to the DEQ study. The majority of that arsenic — almost 95 percent between the Wyoming border and the Bighorn River confluence — comes from natural sources. About 2.5 percent can be attributed to human sources with the rest ascribed to error.
The human sources include "industrial, agricultural, and mining discharge directly to the river, gaining segments of groundwater recharge, or runoff," according to the report.
One reason arsenic effluent from the CHS refinery rises and falls is the levels of the chemical changes in the Yellowstone River's water, which the refinery uses, said Shane LaCasse, environmental health and safety manager for CHS in Laurel. Arsenic levels also vary based on what the refinery is processing, he said.
"There's been so much uncertainty about what the natural condition is," Kelly said. "It has made it hard for permits that were challenged because of that."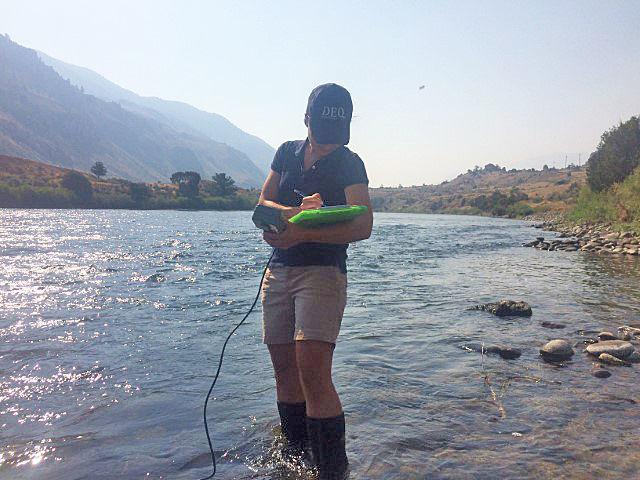 Delayed
Initially the CHS refinery was supposed to conform to state water quality standards for arsenic by Nov. 1 of this year, but by successfully protesting CHS has been able to get that compliance date pushed back to 2022 as it builds a new wastewater treatment system.
In 2011, in an attempt to avoid building its own facility, the refinery had sought to ship its waste to the Billings wastewater treatment plant but was turned down. That facility already handles wastewater from the Phillips 66 and ExxonMobil refineries in Billings which pre-treat their effluent for arsenic, said Louis Engels, utility systems engineer for the city of Billings.
The Billings wastewater treatment facility is required to not exceed 10 micrograms per liter of effluent, Engels said, but typically hits a range of 4 to 5.
Since January 2018 the DEQ reported that CHS has cut the arsenic effluent levels to a range of 6 to 31 micrograms per liter with an average of 22. That's still twice the amount DEQ has targeted, which is 11.3 micrograms per liter.
"However, because the matter is appealed, these prospective limits are stayed until the appeal proceedings are concluded," the DEQ's spokeswoman said.
In the next couple of months DEQ plans to begin its rulemaking process to establish discharge levels for industries like the CHS refinery as well as any other industry or facility that discharges effluent into the upper Yellowstone River. Once that is completed the Montana Board of Environmental Review and the EPA still have to sign off.
"Without the science behind what is the natural condition there's a lot of uncertainty," Kelly said. "This will put an end to that."
Up and down
According to DEQ's study, by the time the Yellowstone River reaches Laurel the amount of arsenic has fallen to about 10 micrograms per liter when the river is high, like during spring runoff, and about 15 when the river is low at the end of summer.
"What we will be proposing is a seasonal criteria" to mimic the seasonal change in river flows, Kelly said.
That criteria will not be set in stone.
"The need to monitor closely over time is even more important because of changes in climate and precipitation patterns," she said. "We need to make sure the natural condition is not changing."
Variance
When the new wastewater treatment equipment is online, CHS told the state that it should be able to cut its arsenic emissions to about 20 micrograms per liter. Making further reductions will be expensive, it has contended.
"Modifications of our wastewater treatment system are in progress," said Lentz, spokeswoman for CHS refinery. "We will finalize the project when arsenic levels are clarified."
"That will define the design of the project," CHS's LaCasse said.
Kelly said that once rulemaking is complete, the new standard could be closer to 13 micrograms per liter.
Concerns
The Upper Missouri River Waterkeepers protested in 2015 that the new standards created by SB325 will allow the state "to use legal definitions such as twisted versions of 'natural condition' to allow more pollution in our rivers."
More recently, CHS's attempts to increase the amount of arsenic it releases into the Yellowstone River has prompted concern among some members of the Northern Plains Resource Council, a Billings-based conservation and ag group. Mike Penfold, of the nonprofit resource stewardship group Our Montana, has also been tracking the issue. He's worried about the cumulative stresses on the Yellowstone River as development and use of the limited resource continues to grow.
Arsenic
Why all the fuss about arsenic?
Long-term exposure to arsenic can cause a variety of health problems in humans, which is why the EPA has set a standard of 10 micrograms per liter that cities like Billings must meet for safe drinking water. Billings draws its drinking water from the Yellowstone River downstream from Laurel, but Engels — the city of Billings engineer — said by the time the CHS effluent hits Billings' water intake it is very diluted.
"I'm a big proponent of making it as clean as we can, but I'm also a big energy conservation guy," Engels said. "How much will it take in energy to remove that last little bit?"
Montana has 242 public water systems that use surface water as a primary or secondary source, according to DEQ. The largest public water systems in Montana use surface water that serves about 449,000 people daily.
Arsenic is a "chronic toxicity concern," Kelly said, especially in children, which is why low levels of contamination are set for drinking water. For some other toxins found in water, like copper and aluminum, water quality standards are set based on protecting aquatic life. For arsenic the reverse is true. Fish and other aquatic life can withstand significantly higher arsenic levels, she said, up to around 140 micrograms per liter.
"The Yellowstone is not even close to exceeding the aquatic life standards" for arsenic, she said.
High levels of arsenic in hot springs, like the Boiling River section of the Gardner River in Yellowstone National Park where tourists soak, are not a threat to human health, she added.