Voters won't have to consider their pocketbook when ballots arrive for the latest Laurel school election. 
Laurel schools are asking voters to sign off on a land purchase for a planned future elementary school. Ballots go out Oct. 18. 
Money for the land was already approved in May with the passage of a building reserve levy that also funded safety and security upgrades at existing schools. The October ballots are effectively a procedural move. 
But in the grand scheme of things for Laurel schools, it's an important first step. 
After the failure of a major facilities bond in 2017, supporters went back to the drawing board.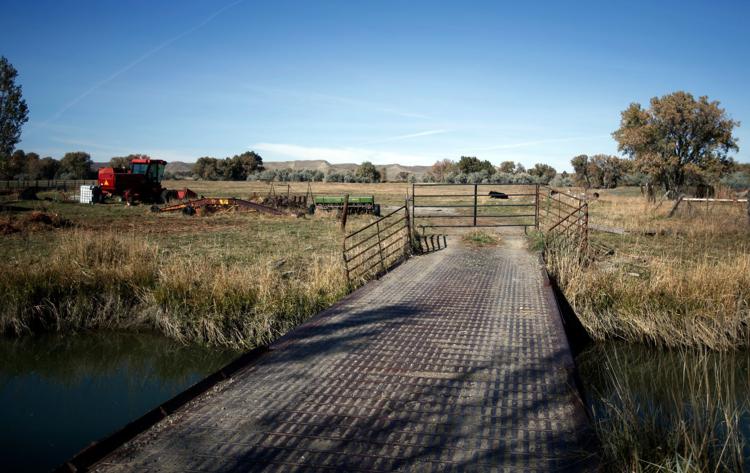 "All we heard from the community was maybe that it was just too big of an ask, all at once," said superintendent Linda Filpula. 
That $52.5 million bond would have encompassed projects across the district. Instead, planners decided to break those projects into phases. 
You have free articles remaining.
Keep reading for FREE!
Enjoy more articles by signing up or logging in. No credit card required.
The first step in the elementary plan includes the purchase of the 21-acre parcel north of 12th Street West in Laurel. The second step of the plan calls to build a grade 3-5 elementary school there along with relocating the district bus barn. 
That new school would siphon fifth-graders from the middle school, easing overcrowding there, and create more room at Graff Elementary School. 
Steps three and four would sell South Elementary and the district administration building, then remodel West Elementary. The plan has a five-year timeline but no specific dates. 
"Basically we're just trying to break it down into chunks," Filpula said. "Each step kind of gives the board an opportunity to kind of say, 'OK, where are we, do we need to continue down this path or make some adjustments?'"
The high school district plan is on a 7-15 year timeline. It calls for a high school remodel to add classroom space then a set of additions, like a new career and technical education building and an auxiliary gym.
High school enrollment is at about 650 students now, but officials project it could hit 800 in a few years as large middle school classes age in. K-8 districts like Elder Grove send most of their students to Billings high schools, but some attend Laurel each year; those districts are also growing.
The district has topped enrollment projections for the K-12 system in several recent years.