Locker combinations are definitely easier than the limb-twisting, straw-toting challenge that Laurel Middle School students took on Friday. 
A group of fifth and eighth-graders gathered before Laurel's first day of school on Monday as part of the school's WEB program — short for "Where Everybody Belongs" — which focuses on building relationship between older and younger students. 
Laurel's middle school enrolls grades five through eight, an unusual model. Most schools enroll grades 6-8 or 7-8. 
"When I was in fifth grade we didn't have WEB," said Abigail Molm, an eighth-grade mentor. "I never had an older kid to look up to."
The looking up is literal in most cases, and Friday gave younger kids a chance to roam the school before it's filled with a forest of older students. They can find lockers and practice a combination. They can track down their classrooms. And they can put names to a few of the faces over their heads.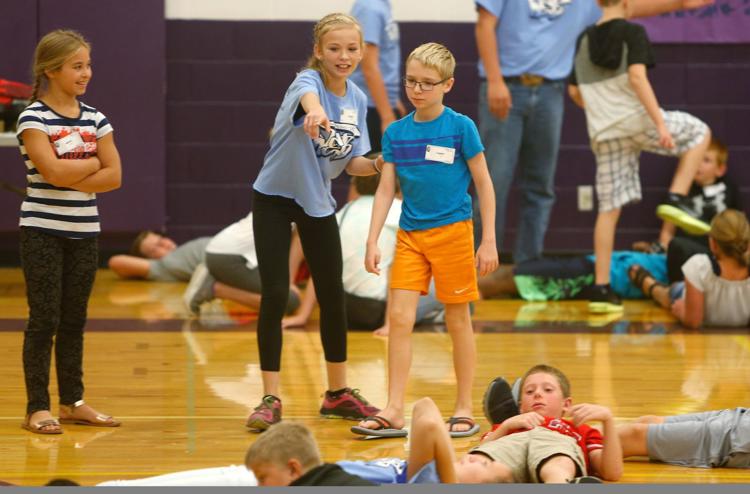 Laurel's high school has run a freshman transition program for years. 
"The middle school was like, we've got to do something too," said Laurel Middle School assistant principal Lucas Larson. "Fifth graders are awfully nervous about coming to the middle school."
Transition years for students coming into middle school and high school can be make-or-break years for future success, according to significant body of academic research. 
Expectations are a little higher, with students having their own lockers and taking on more responsibility for their assignments and school work. Students also begin to have more control over their social lives and need to learn to balance hanging out with homework.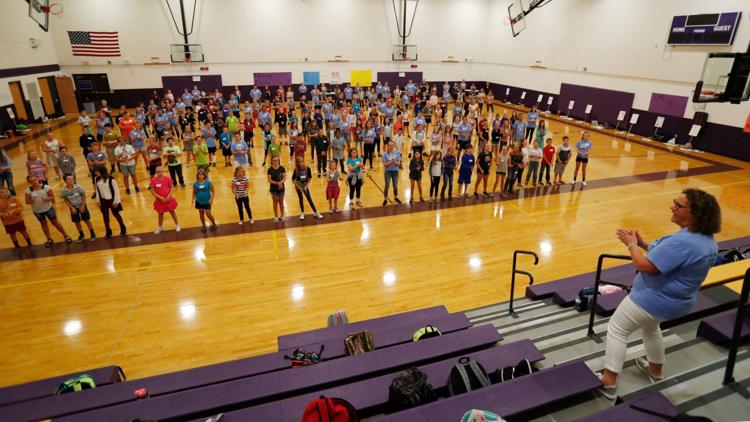 Fifth-grade teacher Katie Thompson, who runs WEB's summer program with eighth-grade teacher Amy Caldeira, led Friday's group in a hypothetical exercise: students pondered whether they would take $10 now, $25 after a little while, or $50 after a longer period of time.
"There are going to be some choices in middle school that you're going to have to make right away," Thompson said. "Sometimes you have to practice and work really hard for the $50."
A report from a national principal's group highlighted the importance of providing social and emotional support along with academic support during school transitions — a plan that "can restore the strong sense of belonging the entering middle school student once felt in elementary school."
When students broke into smaller groups, they played a variety of ice-breaker type games. But the WEB program continues well into the school year, with mentoring events and first-day locker help.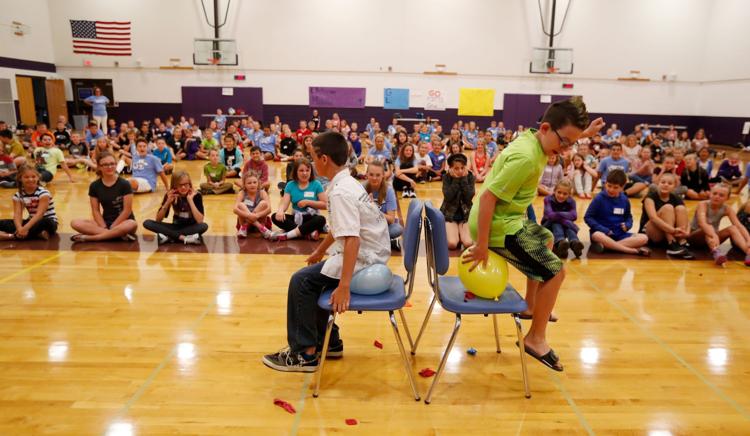 At least one of them was already ready to take on middle school. 
"I'm excited about the lockers," said fifth-grader Claire Molnar. 
And as for knowing an extra eighth-grader or two?
"I think they would be kind of good to talk to," she said.