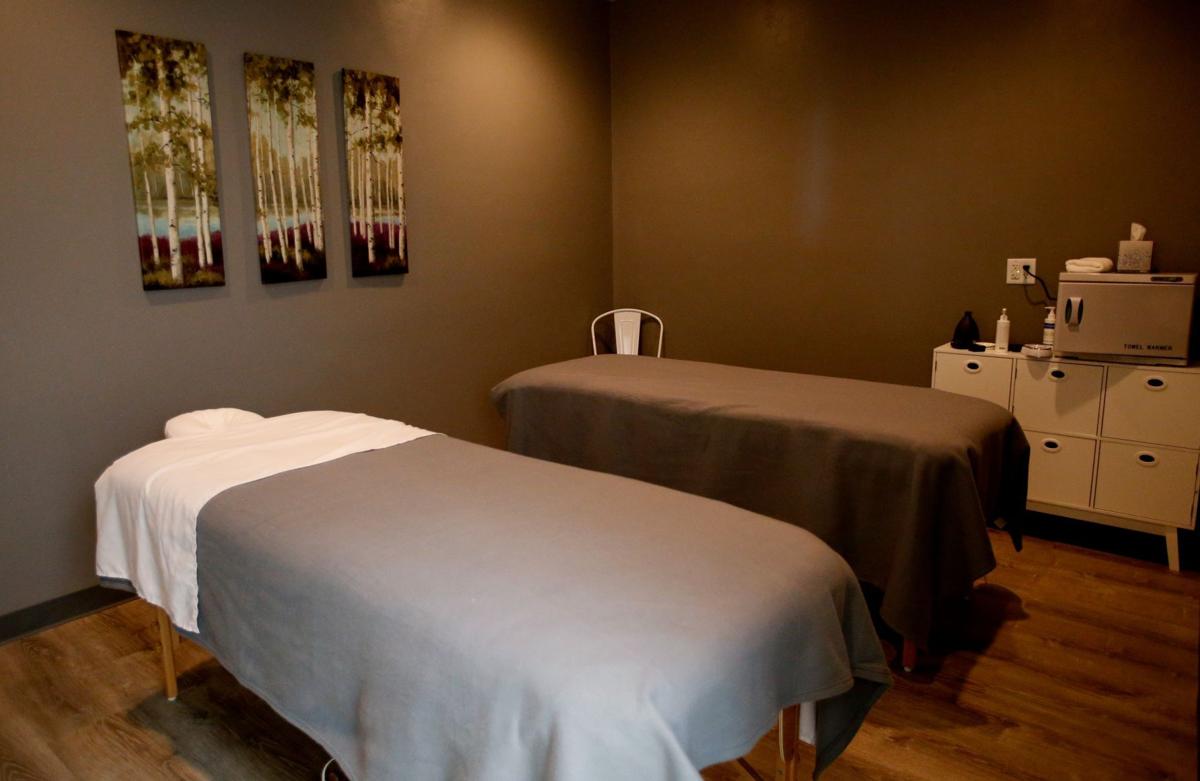 Licensed massage therapists worry that the city's latest solution will not only make the problem worse but also negatively impact the businesses of the legitimate and licensed therapists in Billings.
"We're health care professionals, we should not be involved in any ordinance trying to regulate sex work," said Susan Carlson, a licensed massage therapist in Billings and a board member with Business League for Massage Therapy & Bodywork in Montana. 
The Billings City Council has crafted an ordinance meant to penalize those businesses that operate in town without a state massage therapy license; it receives its first reading at Monday night's meeting.
The primary goal of the new ordinance is to protect those legitimate, licensed massage businesses in Billings, city officials have said.
The draft ordinance specifically prohibits nudity, sexually suggestive advertising, sexual contact, the presence of sex toys, lubricant and contraceptives, and concealing individuals from identification. 
It requires licensed massage therapist businesses to operate with a city business license and a license from the state Board of Massage Therapy. To receive the city business license, therapists must show proof they own the business and that they control the premises. They're required to disclose previous convictions and previous license suspensions and revocations.
"We're being treated different than any other business," said Deborah Kimmet, a licensed massage therapist in Missoula and former chairwoman of the state Board of Massage Therapy. 
Kimmet uses an analogy to illustrate her frustrations with the kinds of regulation Billings wants to put in place. 
If a group of burglars is breaking into homes across Billings disguised as plumbers, then cracking down on plumbers isn't going to stop the burglars, she said. 
The city's draft ordinance "equates us with prostitution," Carlson said. 
Adding to that frustration has been attempts by the city to address human trafficking as it works to crack down on its illicit massage parlors. Kimmet said there's no evidence of human trafficking in the parlors in Billings and if the city believes there is then it needs to use law enforcement officials to go after it. 
New business license requirements won't solve that problem, she said. 
Overall, the concern of the massage therapists in town is that the new ordinance would do nothing to curb illicit massage parlors — they'll just move out into the county, Carlson said. Instead, the ordinance will likely increase the danger legitimate massage therapists face.
This new effort by the city to draft a working ordinance began in earnest about a year ago and since then, "we have gotten more calls from sex buyers, more sex buyers showing up on our doorstep, than we have had in years," Kimmet said. 
Adding to their safety concerns is a requirement in the new ordinance that the doors of a licensed massage therapist's business remain unlocked during business hours and that windows not be blacked out or covered. 
Kimmet and Carlson explained that those licensed massage therapist who operate out of an office will often keep their doors locked because many times it's just them and a client inside and an unlocked door leaves them feeling vulnerable to people who may wander inside.
They've also expressed concern about the enforcement mechanism within the new ordinance, which uses Billings code enforcement officers to shut down massage operations in violation.
City leaders want to use civil code enforcement as opposed to a criminal investigation because it will help the city manage the costs of enforcement and provide a way for the city to act more quickly when a complaint is made.
But code enforcement in Billings is complaint-based and the licensed massage therapists in town worry that a disgruntled customer or a competing business with a grudge could just file a bogus complaint with the city and potentially ruin the reputation of legitimate therapists, said Eric Hart, a licensed massage therapists in town.
If the city really wants to go after illicit massage parlors it needs to invest the law enforcement dollars and time required to investigate and shut down the businesses breaking the law, Kimmet said. 
Carlson suggested the city go after those seeking the sex acts instead of the businesses. 
Many of the licensed massage therapists in town believe that city officials simply don't understand how legitimate massage businesses work, and that as a result the city created a draft ordinance that will ultimately create more problems than it solves. 
Licensed massage therapists needed to be a bigger part of the process and they weren't, they said.
"(City leaders) decided something needs to be done and they're going to do it," Hart said.