The moment Daniel Kessel got his hands on a digital camera, he fell in love with photography. He was a high school student at the time digital cameras were becoming accessible to consumers, and his mother purchased the family their first digital camera, a Canon Powershot.
Kessel immediately began experimenting with digital images. "I became so enamored with photography that I would often rush home after school and drive around in the country taking photos until dinnertime," said Kessel, who was born in Dickinson, North Dakota but spent several of his childhood years in Uganda. His family returned to Dickinson where he graduated high school in 2007. Three years ago, he relocated to Billings after meeting his now wife and fellow photographer, Kaysea.
"I absolutely loved the ability to sort of freeze moments in time, and then be able to revisit and share them with others," said Kessel. "Also, being able to capture the world through my unique perspective and being able to share that with others was something I loved."
As Kessel became more comfortable with digital photography, he began painting his subjects, using light to create surreal images.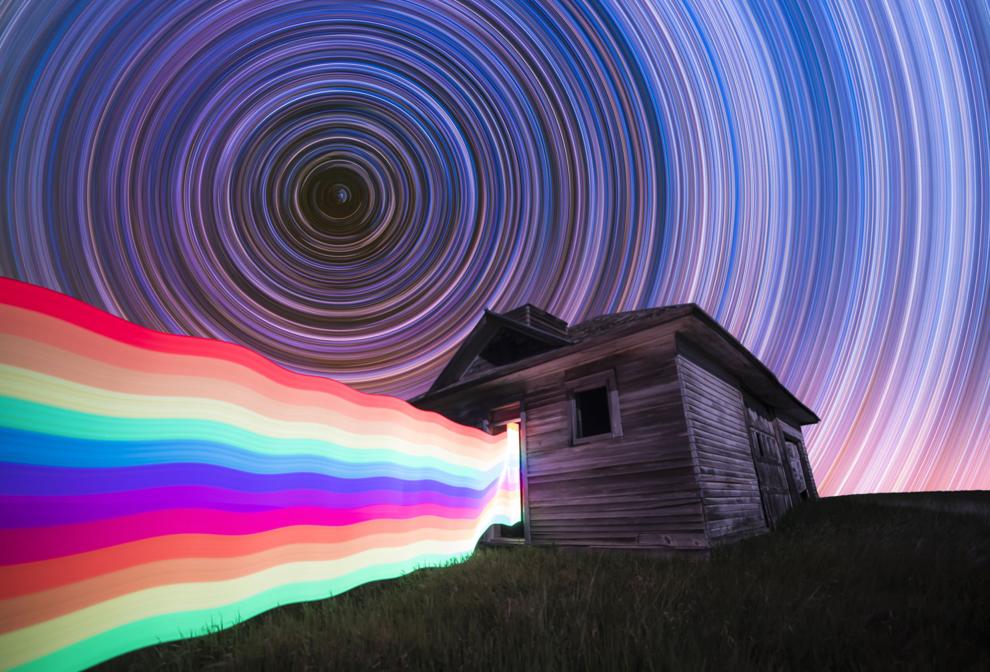 "Initially, what attracted me to light painting was the sheer amazement at the fact that such cool images could be created all in-camera, without adding edited Photoshop effects. It was unlike any genre of photography I had ever seen before, and I immediately was drawn toward it."
Kessel breaks down the process, and gives a bit more insight to his inspirations and passion for photography in this Q&A, part of a series of profiles on local artists.
Can you describe the process of light painting?
Basically, light painting is the process of using a long exposure with a camera, as in say 15-30 seconds, during which you use any light source, usually in a darker setting, to "paint" light trails in your image. To do so, a tripod is usually recommended, as well as a remote shutter release. Anyone can use any light source, from the flashlight on a cell phone, to an LED hula hoop, to create various colors and patterns using light painting techniques. Though still a bit of an underground community, people have been experimenting with it for a while. Pablo Picasso, for example, worked with a photographer to create his own light painting photos.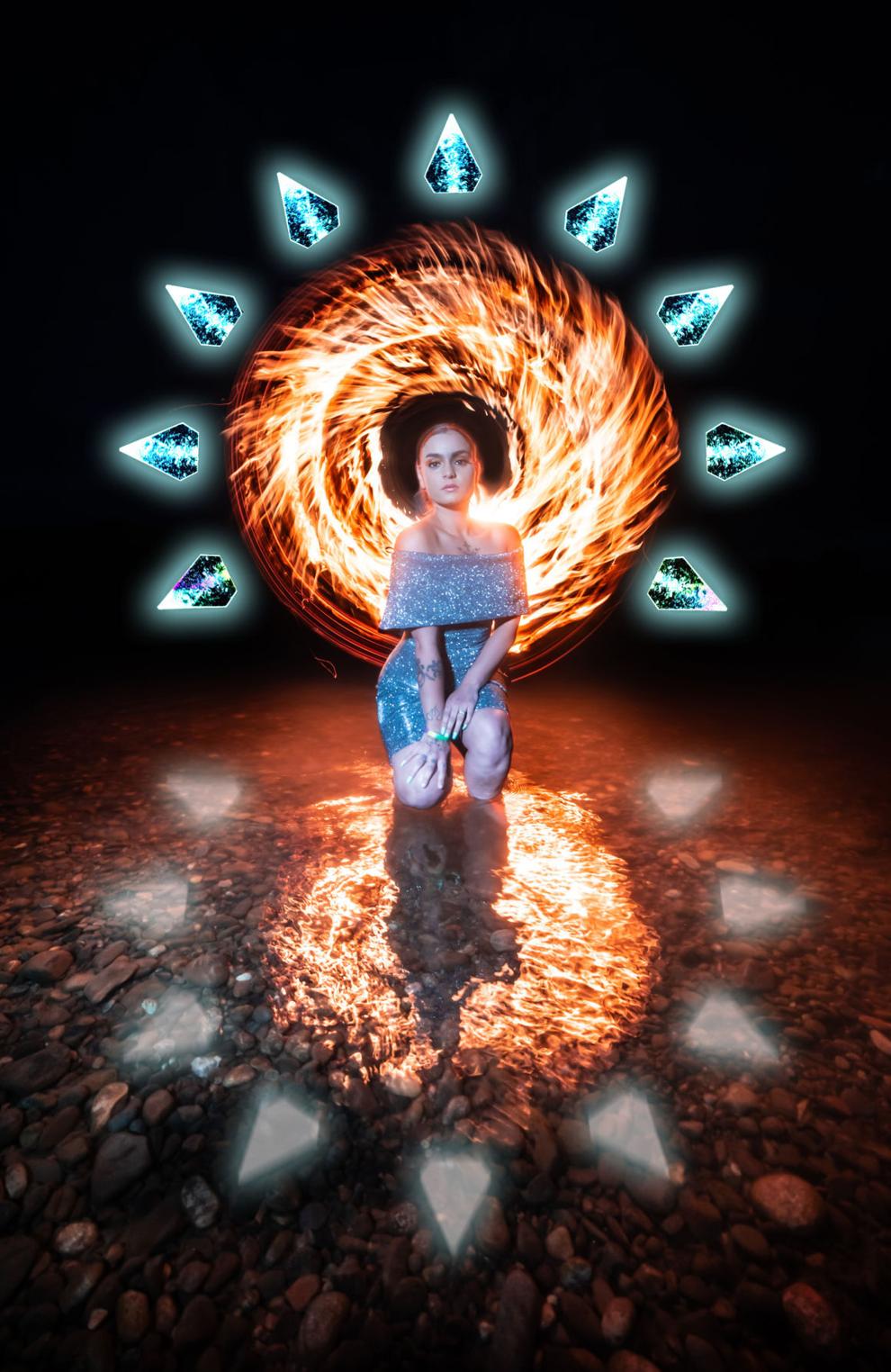 One thing I love about light painting is that you are creating more with your mind and imagination than you are simply relying on the given environment to create an image. For example, with a traditional landscape photo, you simply work with what is given in front of you to create an image, the biggest variables being the lighting and your composition. However, with light painting, not only do you work with your chosen composition of the material world around you, but you can add in any shape, color or effects that your brain can imagine, a sort of creation from nothing if you will — imagination made tangible and visible. The possibilities you can create with your light, or "paint brush," are endless.
What is your philosophy when it comes to making art?
Art is both uniquely personal and universal. The urge to explore and express artistically what we experience as humans living in this cosmos is something humans have shared down throughout time, a way we discover things about ourselves and the world we live in, as well as share and pass down to our fellow humans. Every individual who has ever, does, or will exist has their own unique way of perceiving and interacting with the world, and I think it's beautiful that we all have the ability to share our own personal experience with others via art. Through art, we can learn and experience things that broaden our perspectives on life, and which opens us up to more empathy and tolerance of people whose lives are quite different than our own.
Advice I'd give is to own your own experience — sure, humbly and openly learn from others, and adopt techniques and styles from art you admire, but realize that your perspective on the world is unique, and you have the wonderful responsibility of sharing that with the rest of the world. Look within and always add your unique flair to your art.
Your photograph is full of fantasy and imagination, yet it's grounded in technique. How do you merge all these elements together?
The best analogy I can think of is jazz. There's a merging of discipline, technique and skill, and the free flow of soul and imagination. On the one hand, many light painting techniques require knowledge and practice, from the basics of camera settings, to certain motions one makes to create certain shapes and images. On the other hand, this discipline allows great freedom of spirit in creating, as you work within the skills you have to create what inspires you in the euphoric present moment of creation.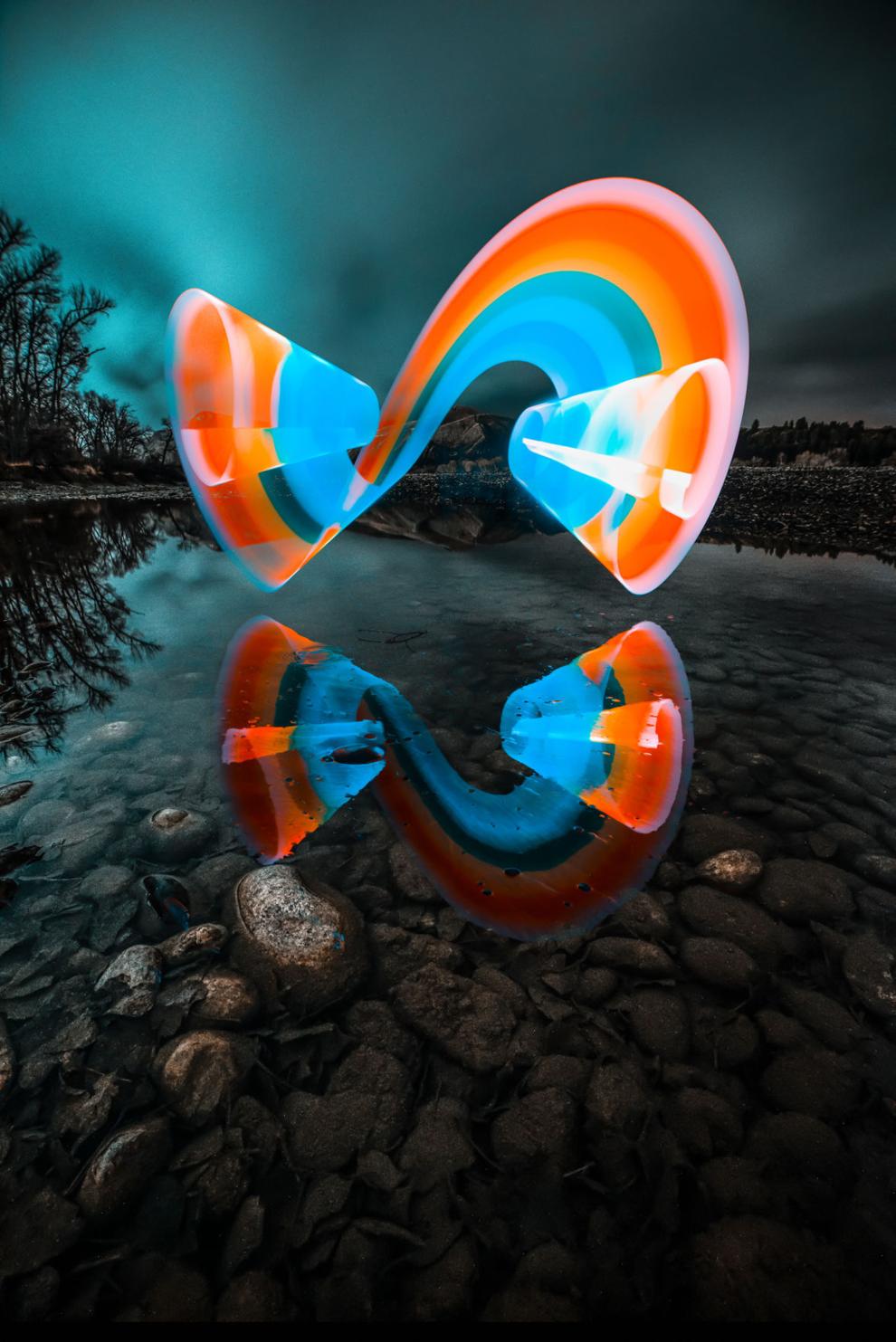 Where do you draw inspiration for your photograph creations?
I find inspiration all around me. I am always saving images on social media that inspire me, as well as taking notes on my phone from moments or scenes that give me ideas. I try to be original, and much of art comes from the result of my imagination, but there are glimmers here and there from people, ideas, or images that have inspired me. I just make sure that if I am inspired by someone else's art, that I rethink it through my imagination to make it unique with my own personal flair on it--simply copying someone else's work suggests a lack of imagination.
Do you work in any other artistic mediums? If so, please describe!
I do both digital art and photography. I enjoy creating digital art and edits in Photoshop, something I do while I'm relaxing at home sometimes. In the past I have also written, painted, sketched and played piano.
Who's your favorite artist(s) and why?
Salvador Dali. Notorious though he was, I've always been drawn to surreal, trippy, and imaginative images, and I love his work for this reason.
Who's your biggest inspiration?
My wife, Kaysea. She's my number-one fan, supports me in all I do, encourages me when I'm down, and pushes me to be a better artist and person. She also works hard with her own photography, and I find inspiration in her work ethic and her photos.
How did you meet your wife?
She actually searched Instagram for light painting photography and found my work. She loved what she saw and we started following each other and commenting on each other's work. We both loved each other's artistic eye, and found each other cute secretly. We both had an Instagram crush on each other for a while. Eventually we started chatting more, and found out we had a lot in common. I finally proposed I visit Billings to do photography together, and that turned into the first of many dates, which blossomed into full relationship eventually.
Photos: Light paintings by Daniel Kessel
'Somewhere Over the Rainbow' by Daniel Kessel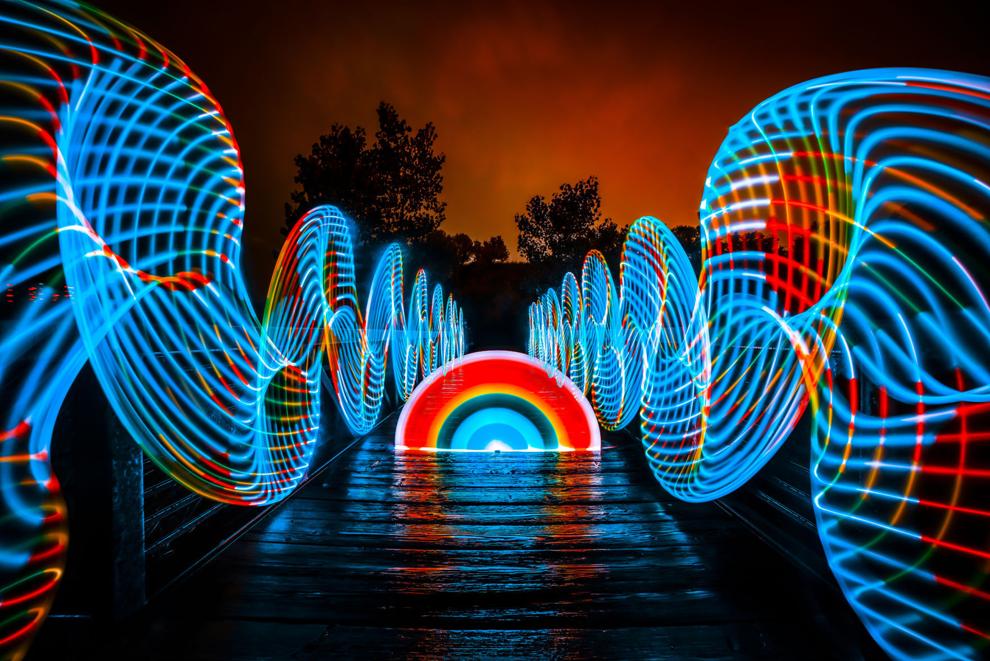 'Wonderland' by Daniel Kessel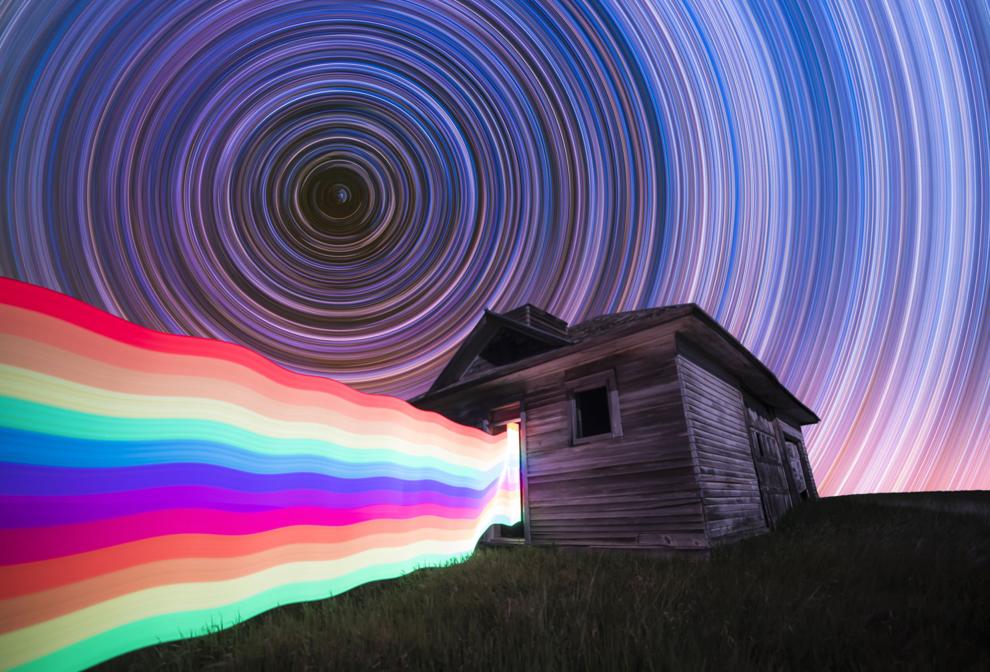 'Goddess' by Daniel Kessel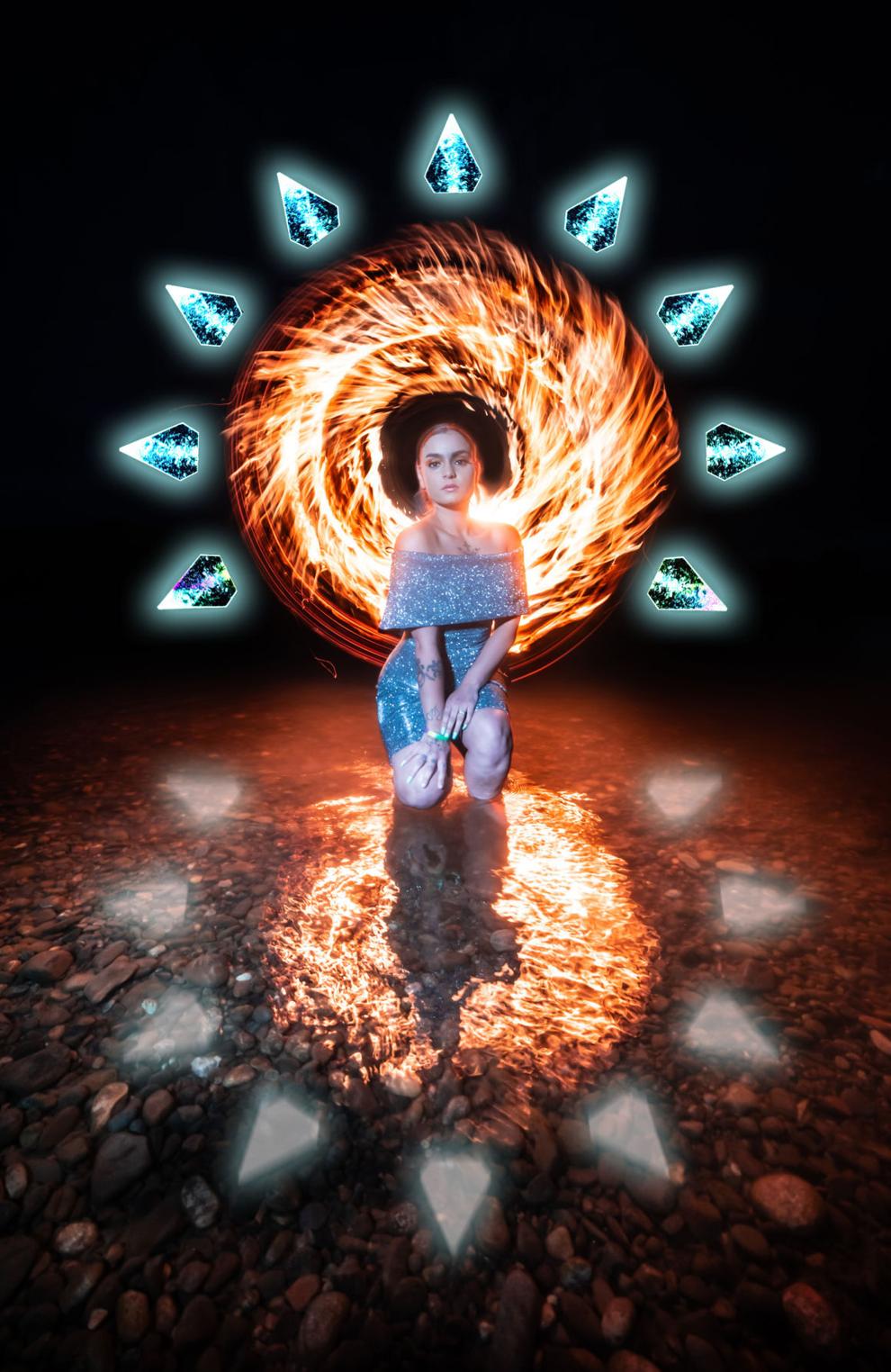 'House of Rainbows' by Photo by Daniel Kessel
'Castle' by Daniel Kessel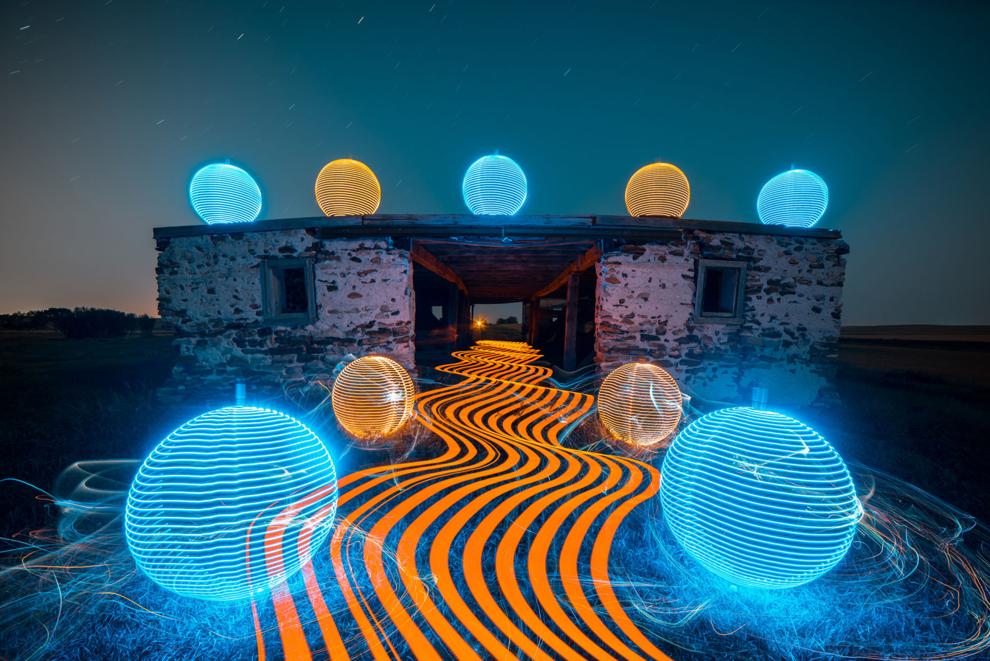 'Phoenix' by Daniel Kessel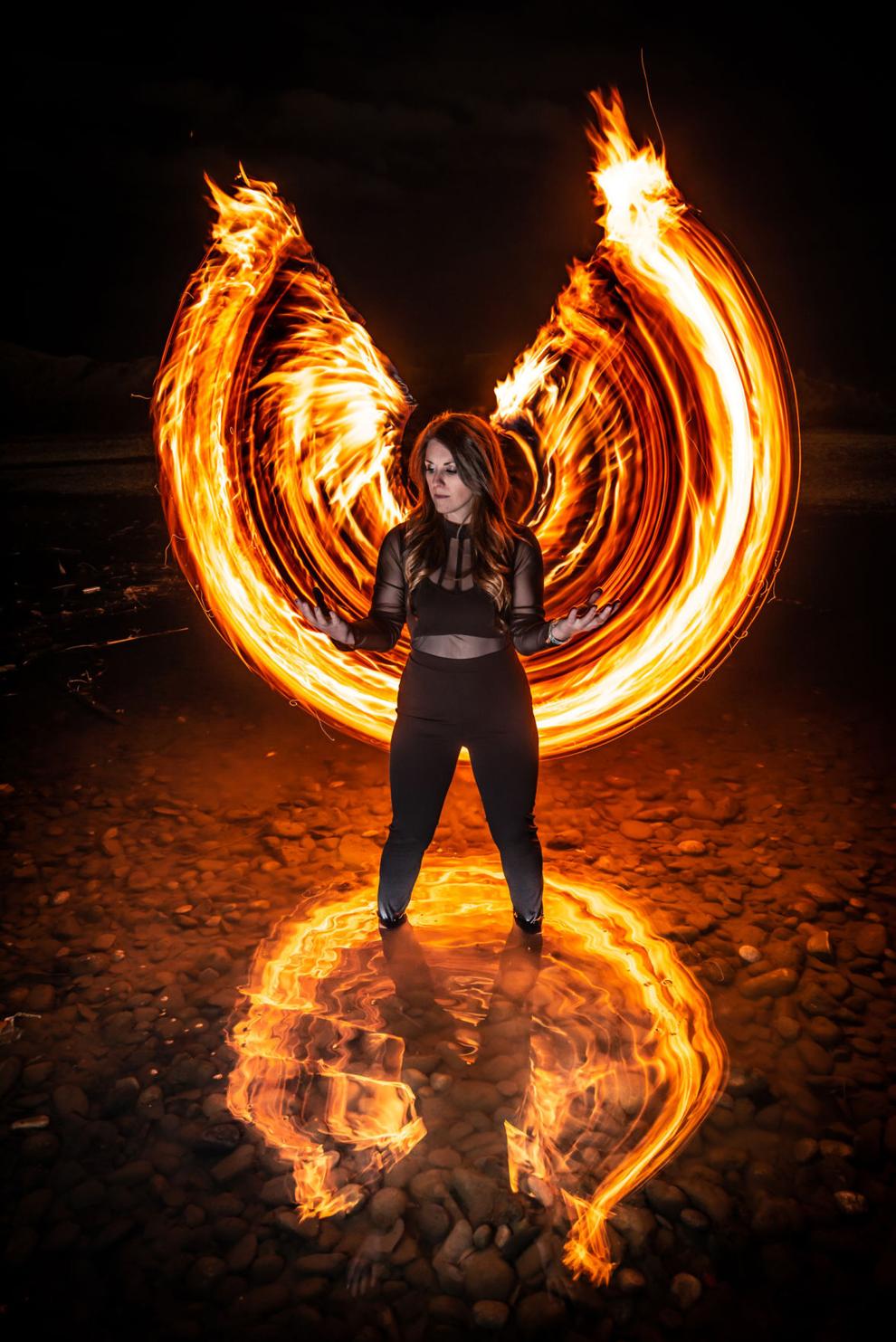 'Ribbon' by Daniel Kessel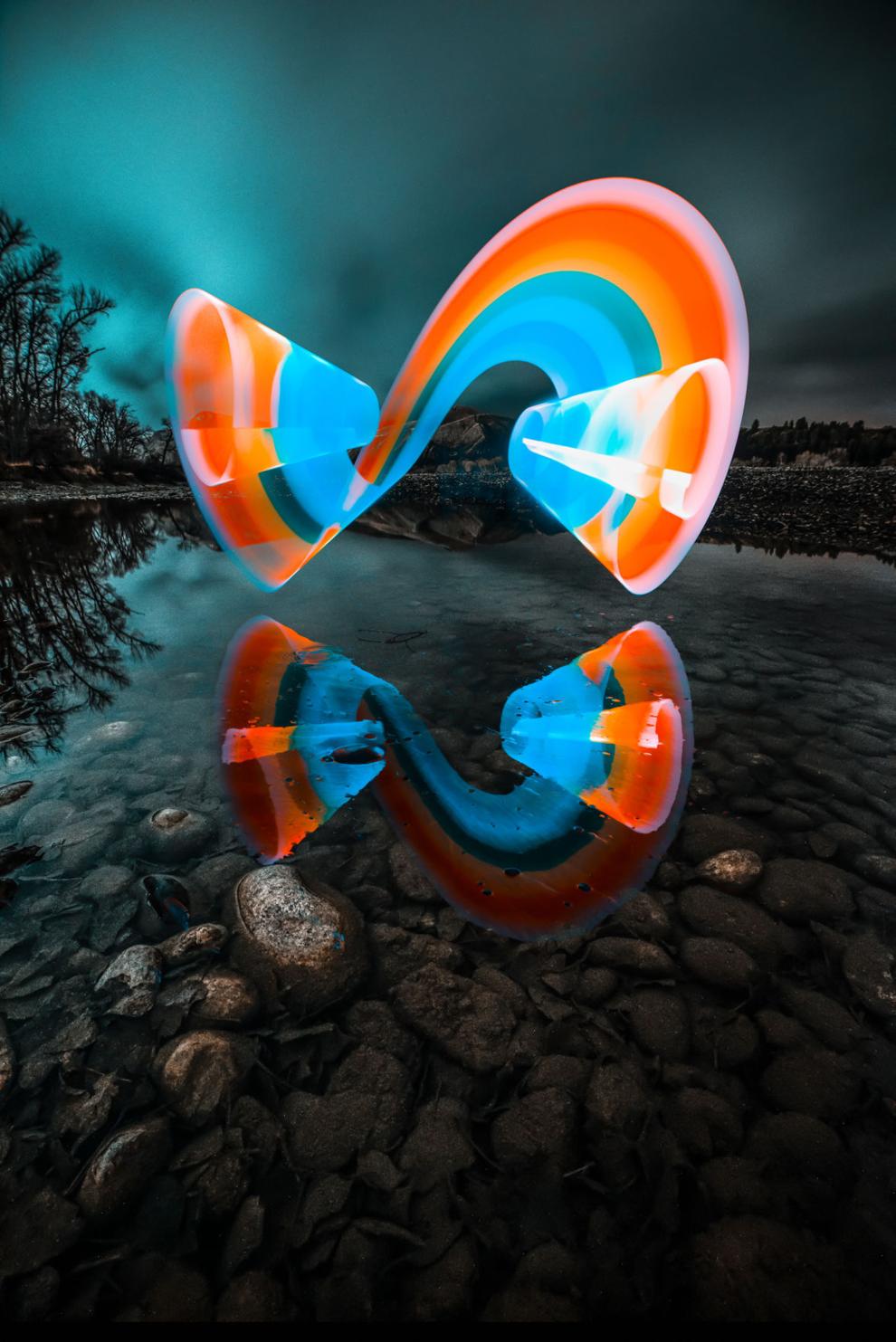 'Asteroid' by Daniel Kessel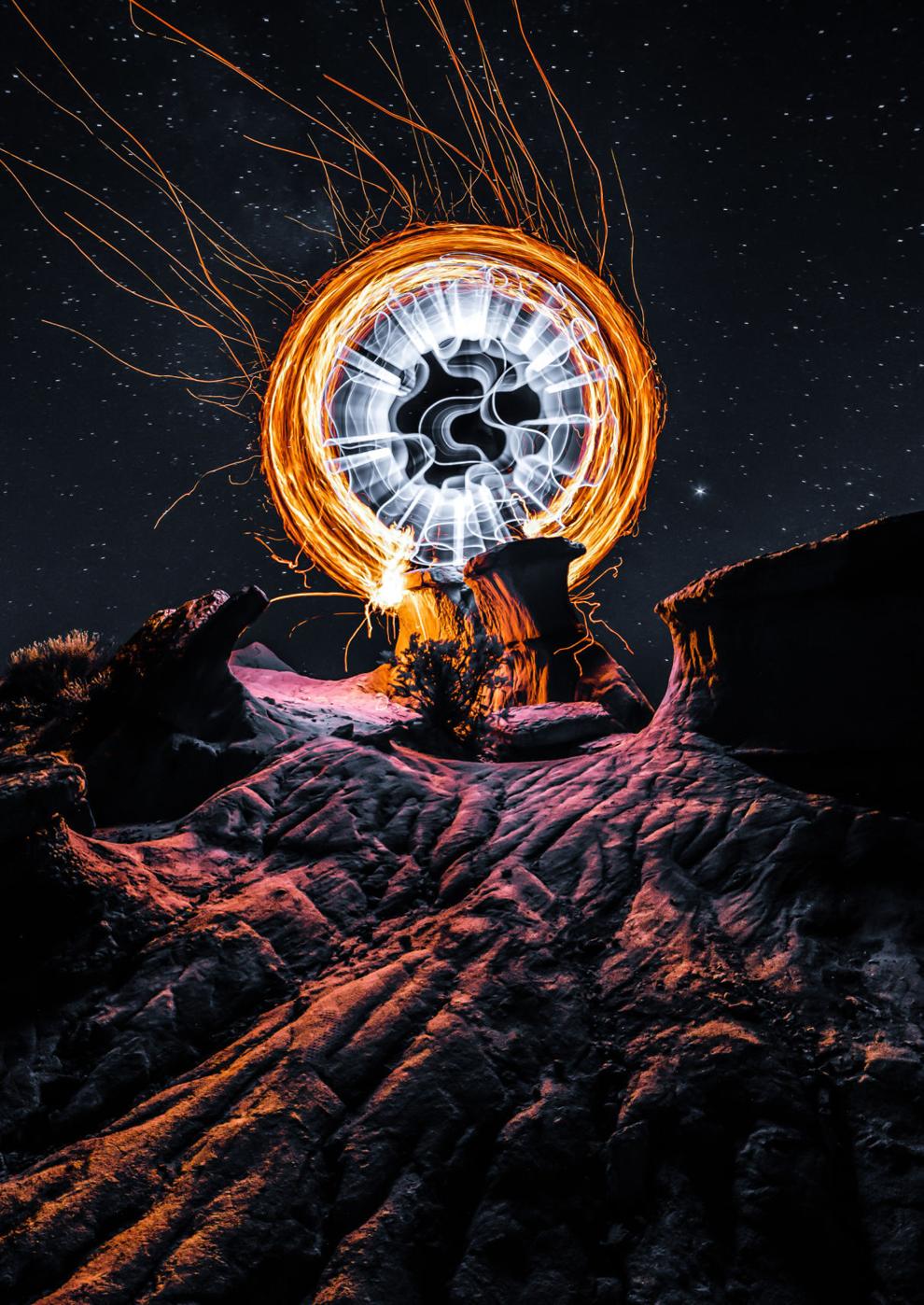 'Phoenix' by Daniel Kessel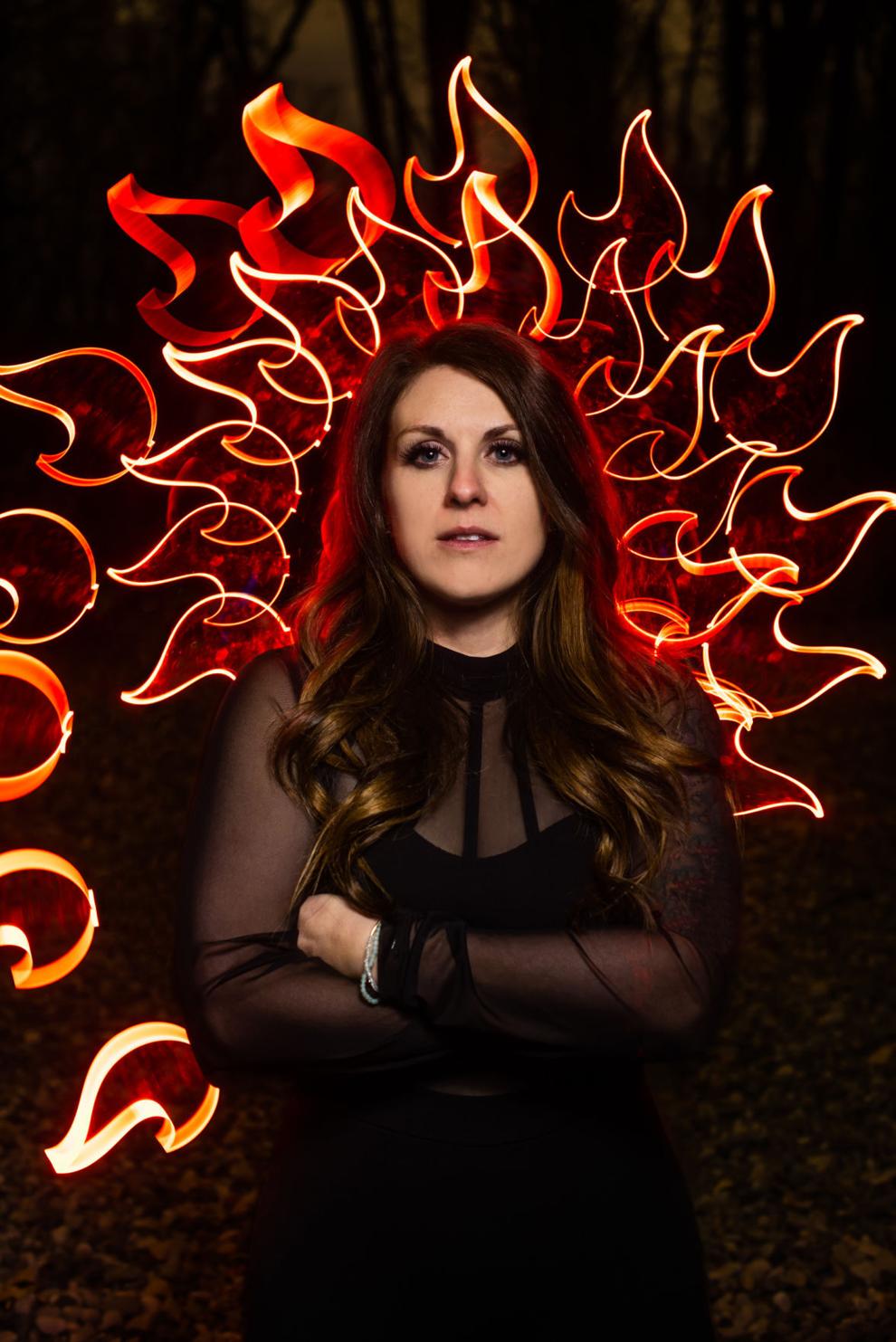 'Archangel' by Daniel Kessel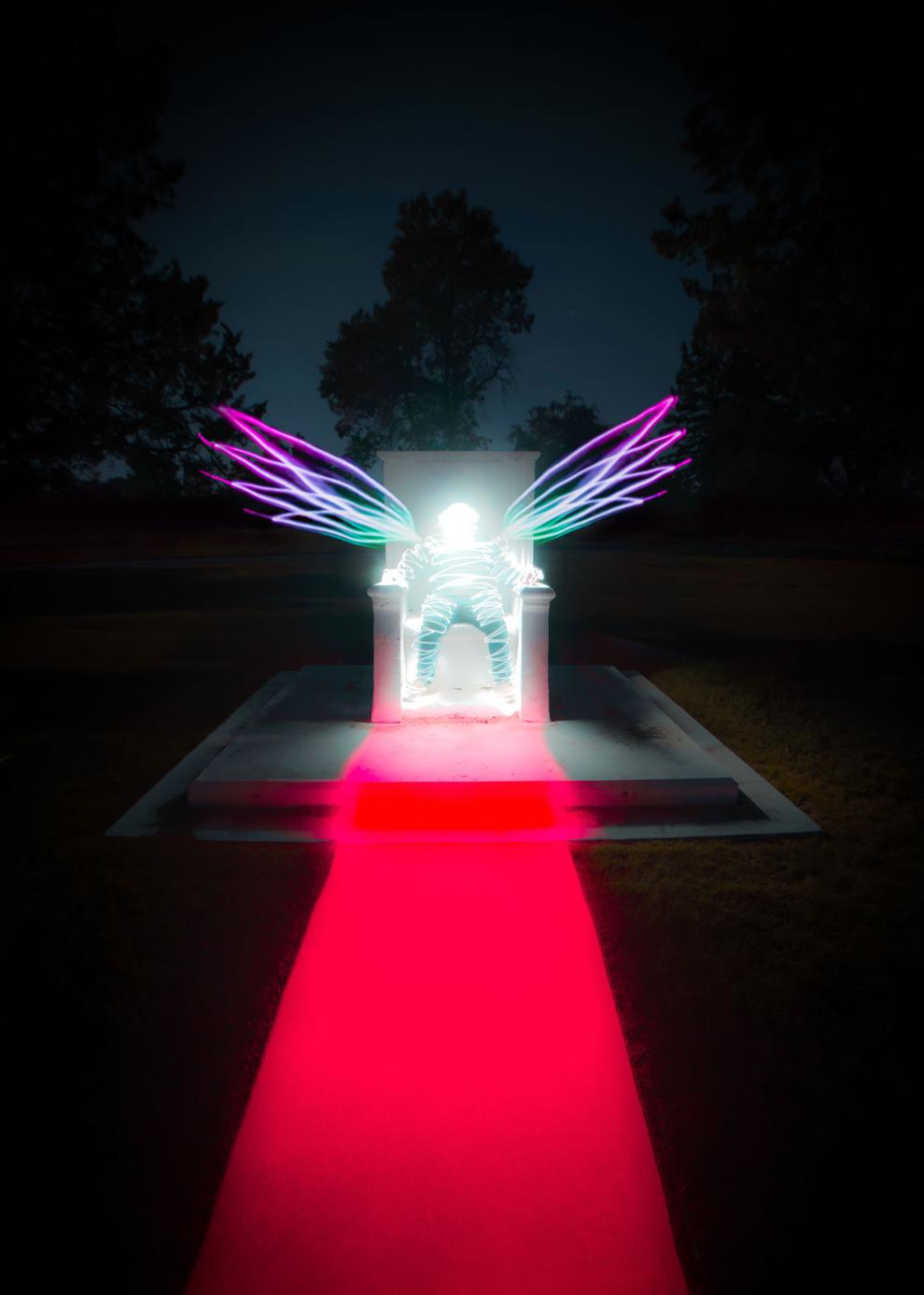 'Rain of Sparks' by Daniel Kessel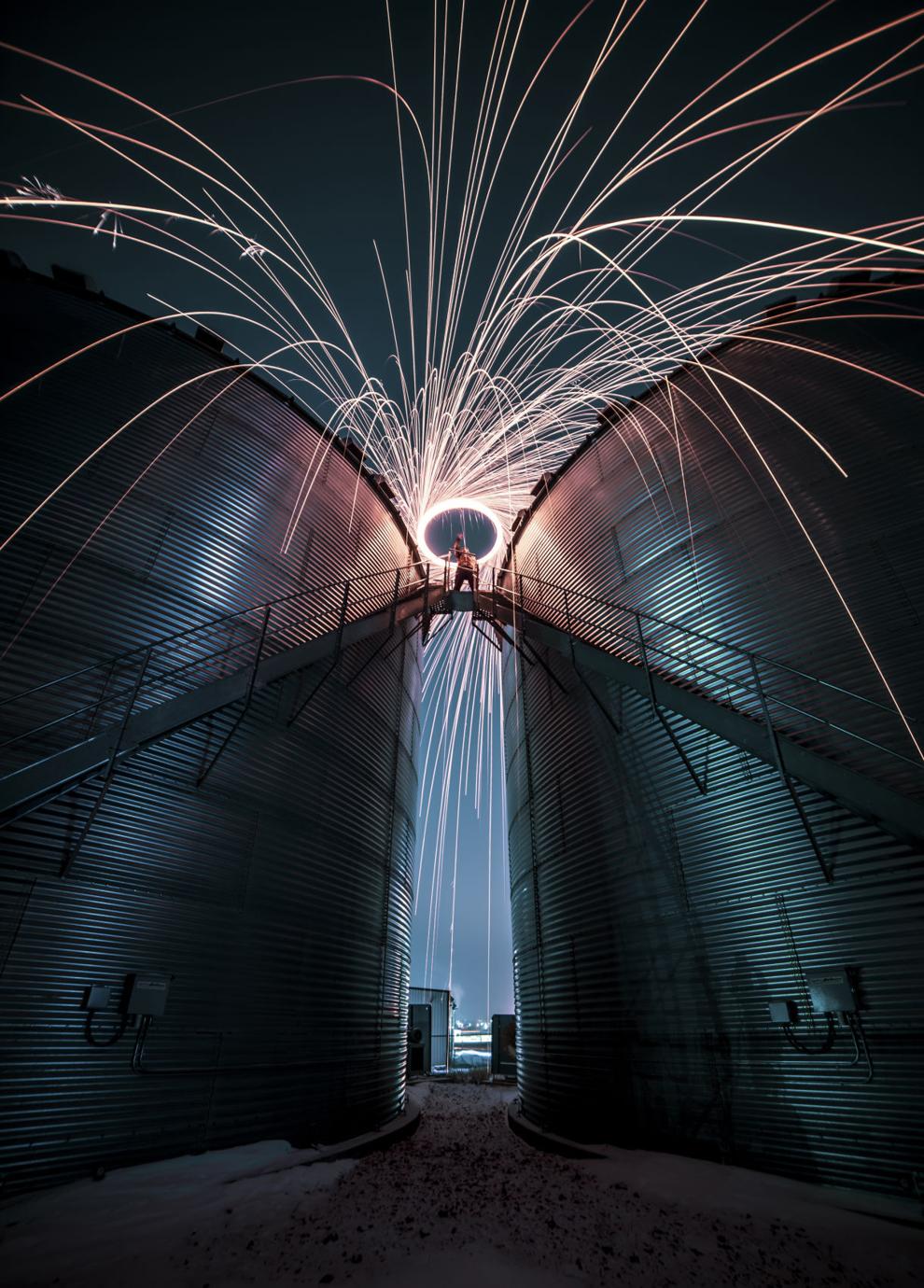 'Shrine' by Daniel Kessel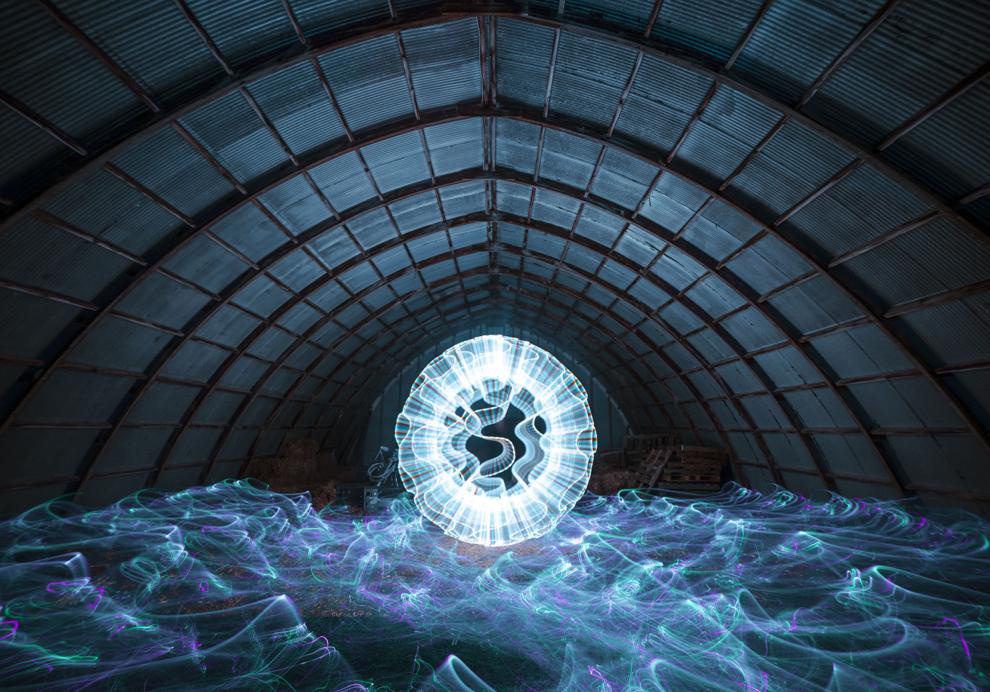 Elyssa Leininger uses the Sixth Avenue West underpass daily. When there was a call for public art to brighten it up, she answered. "I want everyone to be able to access and enjoy fine art, and public art allows that to be a possibility."