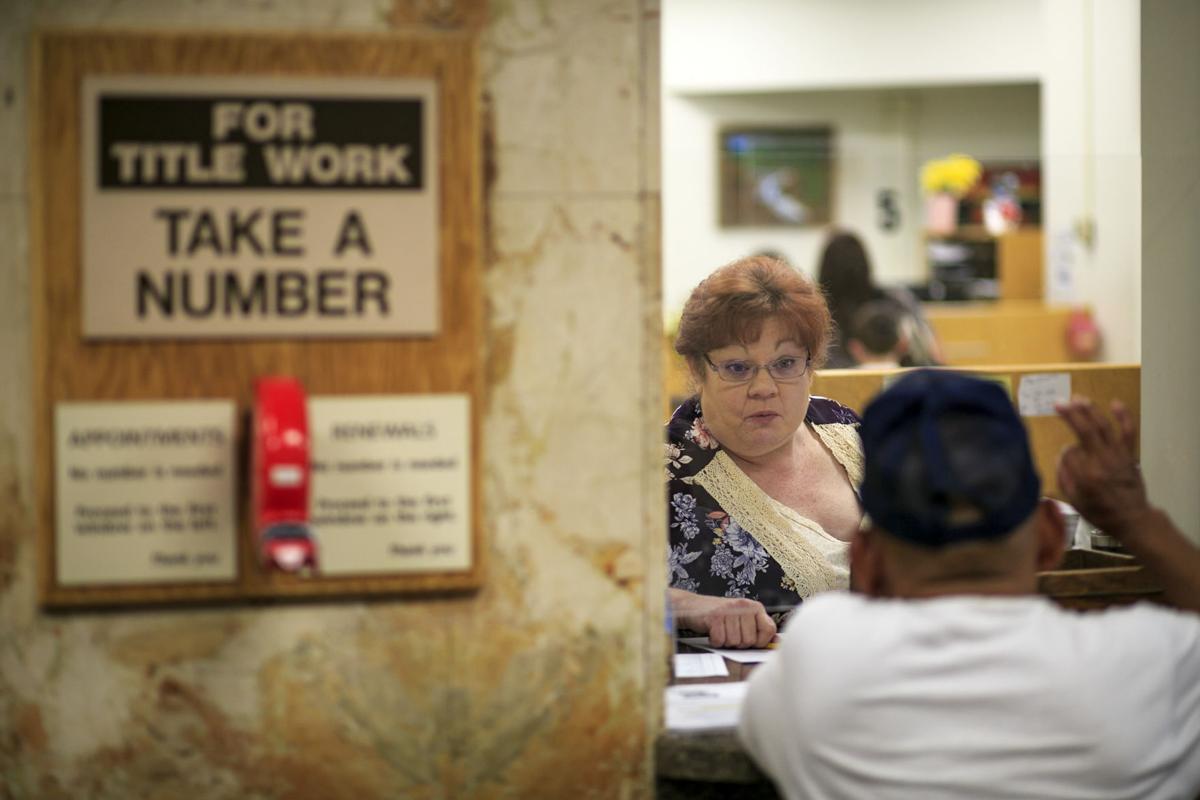 The arrival of summer seems to have brought with it long lines at the Yellowstone County Motor Vehicle Department.
"We are very busy," said county treasurer Sherry Long.
"The volume of people and work that we're getting has increased so much," said Piper Federico, supervisor of the county's motor vehicle department. "We've outgrown our office."
The county is considering opening an express registration renewal site at MetraPark as a way to relieve pressure on MVD's main office at the Yellowstone County Courthouse and make services more accessible for residents far from downtown. 
The county has budgeted approximately $65,000 to remodel the space needed to open the express office and another $151,000 to staff it.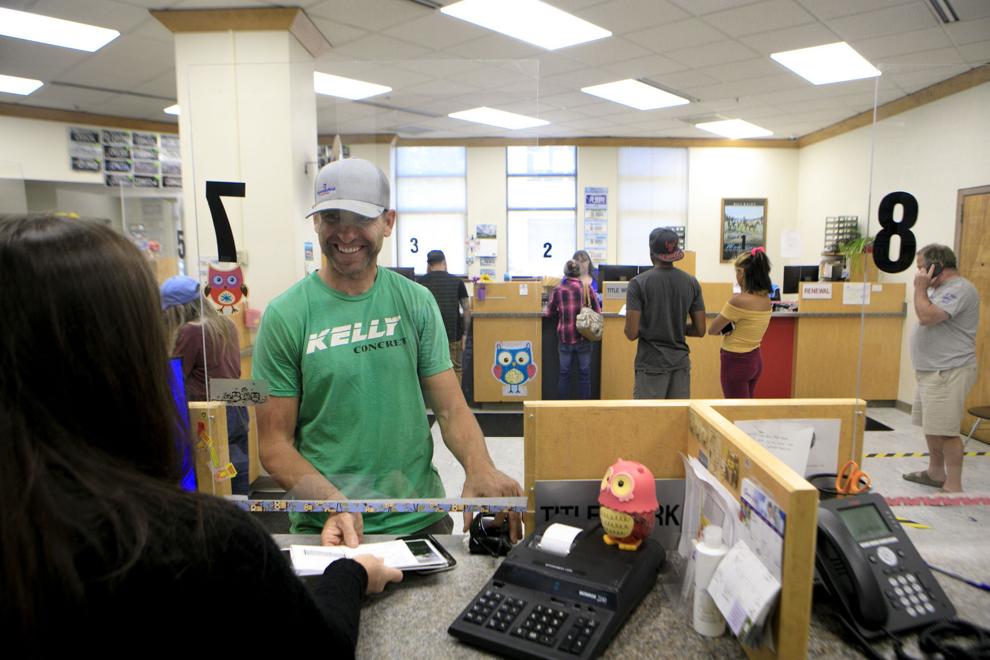 The extension would likely be built out of a portion of the box office space at the First Interstate Arena, giving residents service windows both in the lobby and outside. The county also could reformat the will-call window.
"Utilizing that space is a really good thing," said county commissioner Denis Pitman. 
The Motor Vehicle Department would need the space Monday through Friday from roughly 8 a.m. to 5 p.m., times the arena lobby typically sits empty, Pitman said.
Titling and registering vehicles is a state requirement handled at the county level; as such, the county's vehicle department is required to use state equipment and transmission lines. So much of what can be done at the Metra to open the express office will have to wait on the state providing the equipment, Federico said. 
Either way, commissioners believe opening an express office at the Metra is a good idea and expressed a desire to open a satellite office in Laurel as well. 
"I really think this is going to be well received," Pitman said.
Last summer, lines at the courthouse to get into the MVD stretched onto the sidewalk due to social distancing requirements limiting the number of people who could stand in the lobby to seven.
In addition, the office saw a dramatic increase in new title and registration work as county residents, limited by travel restrictions, bought recreational vehicles and watercraft at a surprising rate. Last year, motor vehicle clerks processed three times the number of titles it usually handles in a summer.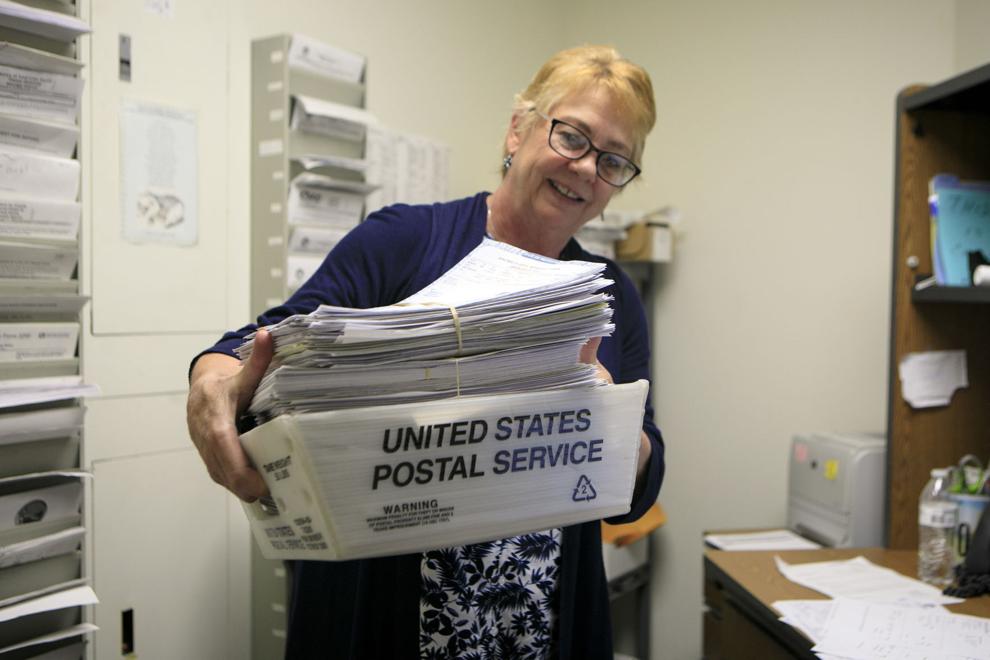 Social distancing requirements are gone, but the number of titles for new recreational vehicles and new registration work has not slowed. 
"It doesn't seem to have let up at all," Long said. 
Federico's office is seeing just as much work from new titles as she saw last summer and it's creating lines that stretch out the door. And while recreational vehicle purchases seem to make up a large portion of the office's title work, clerks are also seeing an increased number of out-of-state transplants registering their cars and trucks, Federico said. 
Many of the measures the office put in place last summer to alleviate lines during COVID are still in place. Residents with smartphones have the option to check in, which allows them to monitor the progress of the line and receive text alerts when their number is close to coming up. 
Some registration renewal work can be done online and for those who need to come in, Federico encourages county residents to go online and make an appointment.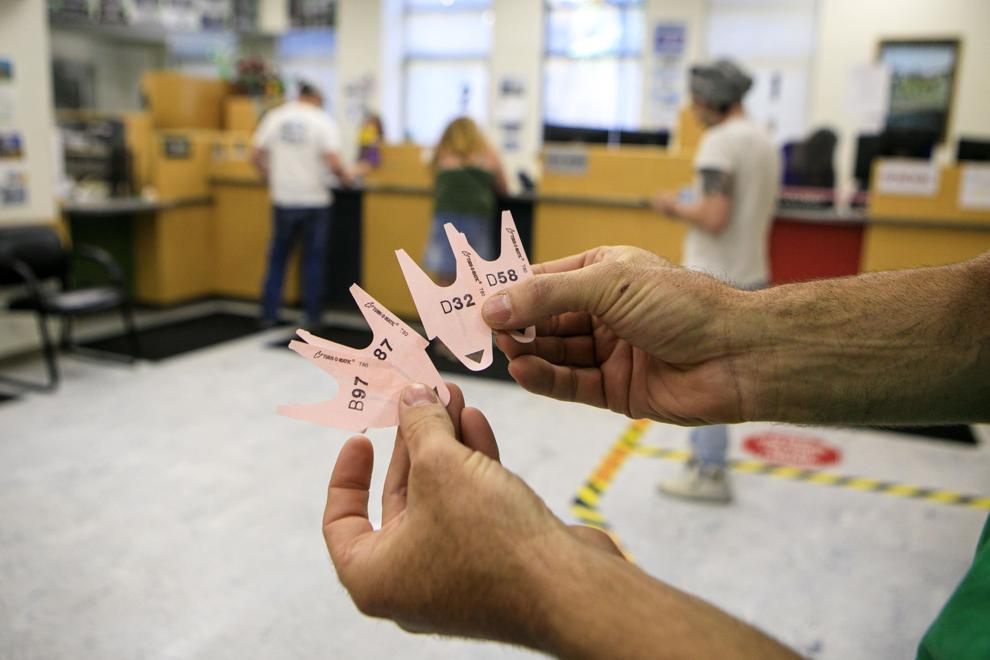 Residents with a new vehicle who need a title were able to do that work online last year as the state relaxed its signature requirement due to COVID restrictions. 
With those restrictions gone, new owners are now required to physically sign their new title, which means visiting the MVD office or mailing it in. However, Federico hopes her office will again be able to offer online titling services.
The state has authorized a handful of companies to provide verified online signatures for state documents and once Yellowstone County sets up a partnership with one of those providers it will be able to again process new titles online, she said. 
In the meantime, staff at the office will work on moving people through as quickly as possible and wait for the county to make a decision on the express registration renewal site at MetraPark.
"We're here to serve the public," Long said. "It's not about us, it's about the taxpayer."