Lockwood is one of a handful of school districts in Montana that have put money from their K-12 budget into preschool.
This year, a state grant allowed them to double down at a time when their previous program landed on the chopping block.
Lockwood began the school year with an 18-student, full-day, five-day-per-week preschool classroom, funded by the state's new STARS grant program. Additional funding let the school add another classroom in January.
"Some of them have never gone to day care and been in a setting with other kids," said Lockwood principal Jenny Fox. "The bottom line is we need them in the school system so they can interact with everyone here."
The grant is ground zero for Gov. Steve Bullock's push for publicly funded preschool, and Lockwood's elementary school is the sort of setting Bullock originally envisioned.
Before the 2017 bill passed, Montana was one of a handful of states that put no public money toward preschool. Bullock asked for $37 million in 2015, and the legislature said no. He asked again in 2017, this time for $12 million, and the legislature said no.
Late in the 2017 legislature, revenue from a new hospital fee was put toward a new $6 million program.
Grants have been doled out to public and private providers across the state, but schools like Lockwood provide perhaps the best window into Bullock's original vision.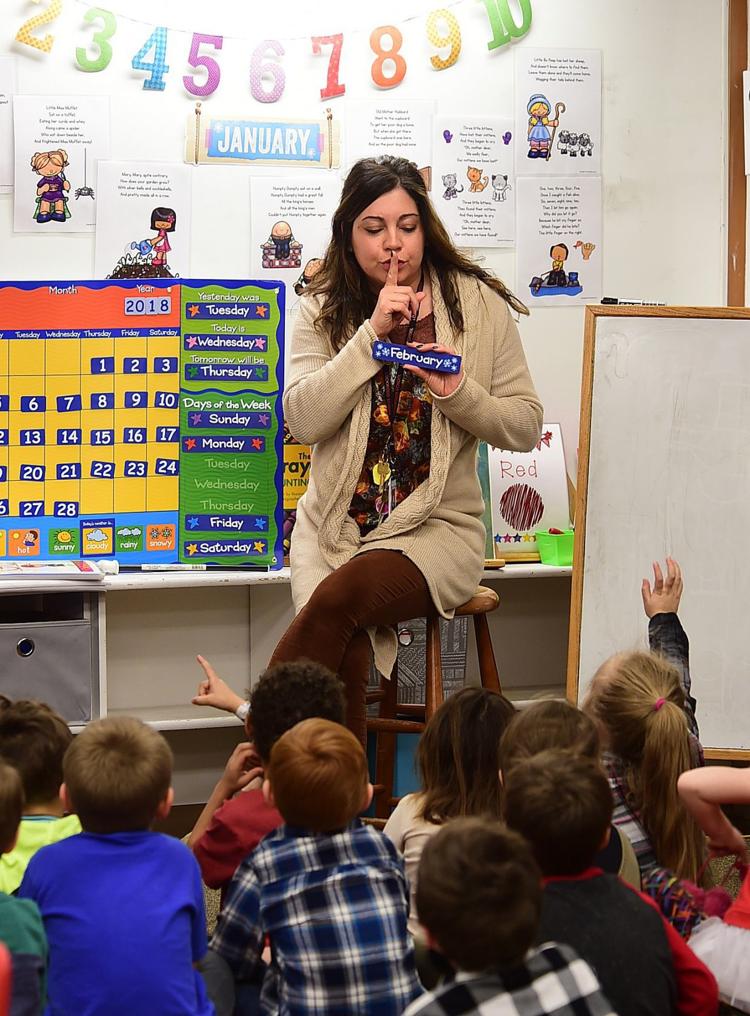 The 2015 preschool ask would have created voluntary enrollment programs for schools who opted in. The programs would effectively be an extension of traditional school services.
Lockwood's previous program was something of a light version of that; students attended every other day for three hours. But the district has had declining enrollment the past two years, resulting in less funding from the state. A levy that would have raised more money that could have funded the program failed.
The two STARS classrooms filled up quickly, Fox said, and there's a waiting list for Lockwood's Head Start program.
"There's just a need in the community for learning and for school at that age," she said.
Lockwood
Jamie Lofing's classroom could easily be mistaken for a kindergarten room, where Lofing's students will end up next year.
They rotate through activities for much of the day, some as free play, and some following a curriculum designed to hit state standards for early learning.
Almost everything is done in groups, and there's almost always some sort of other tug on students' attention.
During a calendar activity, one kid is upset when others move spots on the carpet. Later, a boy agonizes over his struggles rolling Play-Doh. An over-exuberant stirring of applesauce during breakfast results in a spill. That's not without mentioning the filter-less comments, often accompanied by giggling, that come with putting 18 4-year-olds in a room.
It's not unexpected that students this young are distracted. But their ability to keep themselves on track for the next few years, statistically, will define the rest of their schooling.
"I think that social-emotional component that we a providing them is just as important as that academic piece," Lofing said. "They're not going to be academically successful if they can't control their own emotions."
She said she sees fewer students for whom playing nicely with others is a "natural reaction."
"I think society as a whole has changed," she said. "The school has had to pick up some of that."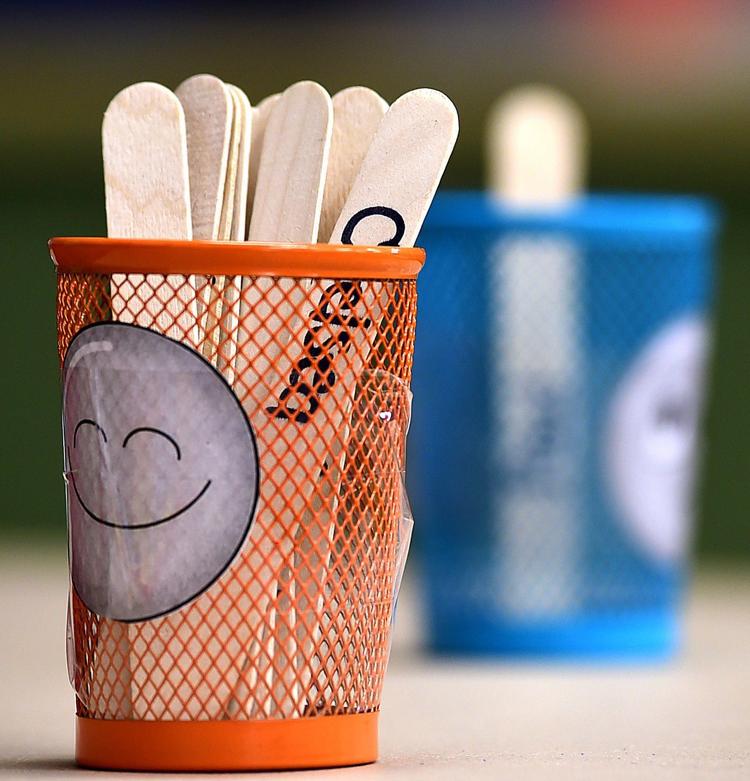 After a recent professional development session, Lofing implemented a "feeling sticks" activity to begin the day. Students place a popsicle stick in one of two jars: happy, or not happy.
"I was a little bit leery, that they were just going to stuff it in a jar," she said. "I was amazed that they actually think."
State officials emphasize studies showing that preschool has a positive economic impact as students age, with an up-front investment paying off in later savings in the education, corrections and health care systems.
Siri Smillie, Bullock's education adviser, cited data from Great Falls Public Schools' preschool program while speaking to an interim legislative committee in March. 
She said of 24 students who needed an Individualized Education Plan to address special needs, nine no longer needed those plans by the end of the year. 
"It might be a stretch, but to extrapolate that out to a 30 percent savings, or even 10 or 20 percent savings on special education, that alone is going to be a savings to the taxpayer," she said. 
That up-front spending could still be a problem for legislators. Sen. Dan Salomon, a Ronan Republican, noted that Montana has no constitutional obligation to pay for preschool. He recalled constituents opposing the addition of state funding for kindergarten. 
"'Now I'm having to pay for somebody else's kids?' And they've got a point," he said. "These parents of these pre-K, they need to step up and do what they need to do."
State plan
What preschool in Montana will look like when the 2019 session rolls around is uncertain. A $40 million federal grant that has created hundreds of full-time preschool slots across the state runs out after next school year.
The grants were funded in a federal spending bill passed in March, but the shape they will take isn't clear.
"There's a new preschool development grant coming down the pike. I can't say we're going to apply for it, because it has to align with what our state wants to do," Smillie told the legislative committee in January.
State officials have emphasized the pilot program nature of the STARS grant. The state is training providers, offering funds for new curriculum materials, and requiring testing that measures students' progress toward kindergarten readiness.
In March, Bullock said he doesn't have a specific proposal for 2019, but he hopes to expand access to a STARS-like program.
"I think that the governor will be proposing a bill or a budget line item that follows on the heels of the STARS preschool pilot to continue this work so that not only the programs already started can continue, but we can expand to the rest of the state where they don't have these opportunities yet," Smillie said in January.