It wasn't the usual first day of school in Lockwood. 
Construction crews continued working on the unfinished building on the east side of campus. Principal Gordon Klasna herded students while holding giant, ribbon cutting scissors. Those students milled around outside on dirt rutted with tire tracks from heavy equipment. 
Oh, and those kids will be the first graduating class in Lockwood's history. 
"You guys are setting traditions and being leaders going forward," Klasna said. 
Lockwood's freshman academy opened Tuesday for the district's first day of school. The academy, housed in an auxiliary building, is a half-step before Lockwood's full high school is slated to open next school year.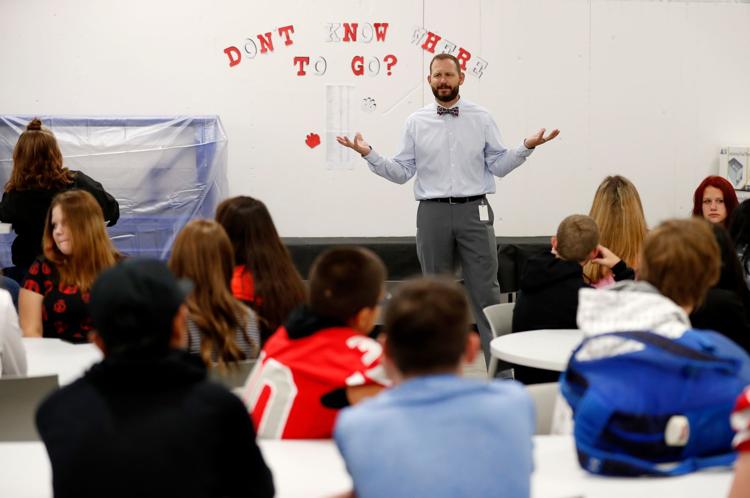 After operating for years as a K-8 district, Lockwood voters passed a $49.9 million bond and expanded to a K-12 district in 2018. 
The building housing freshmen this year is set up to function as a self-contained school this year, but next year it will be remodeled into a hub for career and technical education courses and athletics. 
You have free articles remaining.
Keep reading for FREE!
Enjoy more articles by signing up or logging in. No credit card required.
Classrooms that will house core classes next year will have walls knocked out in 2020 to expand into welding bays and a wood shop. Next year's common area is the long-term weight room, and a more walls will come down to create a wrestling room. 
Superintendent Tobin Novasio said that the unfinished nature of the building project was fitting. 
"Who you are now doesn't have to be the same person you want to be in four years," he told students. "Don't be a finished product... you guys set the history for us."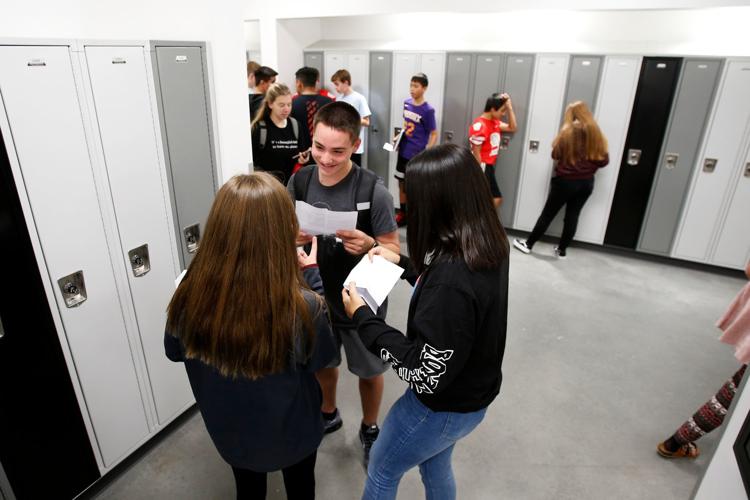 Lockwood officials arrived at the idea of a freshman academy after the bond was passed, and finalized the plans in February. A majority of Lockwood freshmen next year will attend the academy. Students already in Billings high schools won't be required to switch when Lockwood's high school is finished; classes will age into the building over the next few years. 
About 100 freshmen are enrolled this school year. Plans for the full high school call for a building that can house 700 students. The district projects it will have about 520 students by then, mirroring last year's enrollment in grades 5-8.