Tom Burgess had been a committed runner for nearly 40 years before doctors found the hole in his heart.
"I started running in 1981," said Burgess. "I was in the Navy in Washington, and I had a lot of free time."
Burgess' hobby would soon grow into a full-blown passion, leading him to participate in 15 marathons and more than 50 races, from the continental United States all the way to Hawaii, Canada, New Zealand, and even Iceland.
"I like the colder ones," he said. "Once it gets hot, it's tough to run."
After a busy year of running in 2019, things changed for Burgess in January 2020. He felt short of breath while bending over to tie his shoes or pick things up from the floor. He contacted his primary care physician at SCL Health in Laurel, who sent him to cardiologists in Billings. There, it was determined that he had a condition called patent foramen ovale (PFO).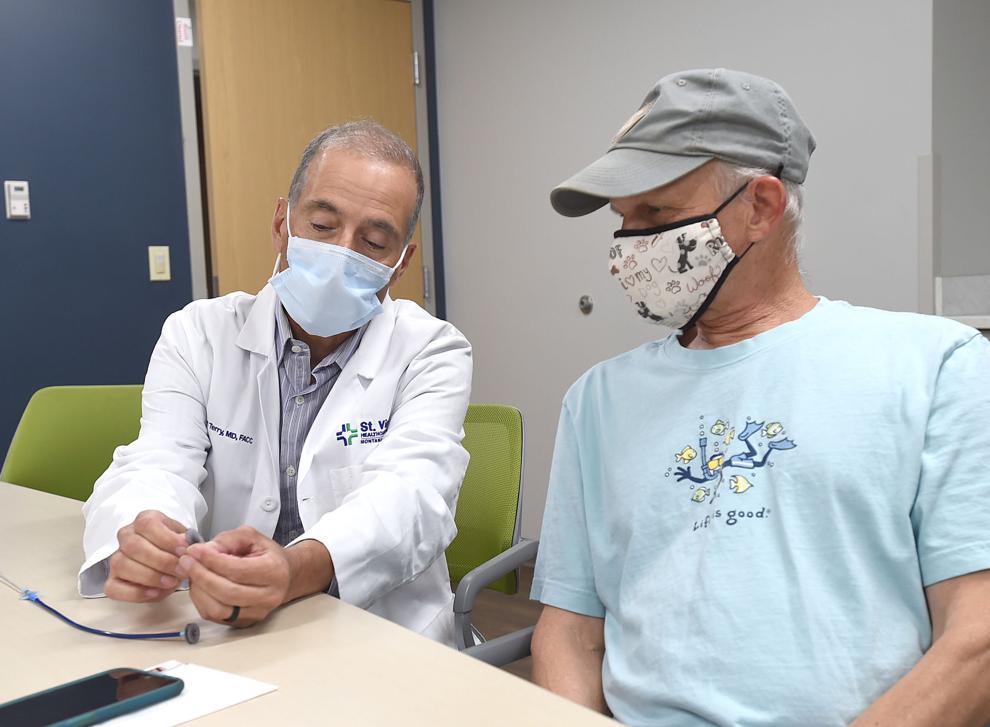 Under normal circumstances, every person while a fetus has a hole in their heart, which connects the left and right atria to allow oxygenated blood to bypass the developing lungs. As soon as an infant takes their first breath, this hole, called the foramen ovale, begins to close. However, in up to 35% of the population, the opening never fully seals.
Because of the abnormal passage between the heart's chambers, PFO has been linked to cases of unexplained strokes as well as low blood-oxygen levels, which can cause shortness of breath. In Burgess' case, the shortness of breath was sufficient to prevent him from running as well as he had before, and could have been enough to end his running career.
In June of 2020, just a few months after his diagnosis, Burgess met with Dr. Robert Terry, an interventional cardiologist at St. Vincent Healthcare. Terry implanted a device called a PFO Occluder in Burgess' heart, sealing the hole.
"We go up from the leg, through the inferior vena cava, to the heart," explained Terry. The device travels via catheter all the way to the heart, where it is installed in the hole. About the size of a quarter, the device uses two expanding mesh disks to place a seal on both sides of the opening, and provide a structure over which the patient's heart tissue can grow. "The device seals the hole immediately," said Terry.
The hour-long procedure has a quick recovery time; just seven days for the incision to heal, and three months for the device to become settled in the heart tissue. "It's not uncommon for a person to feel better right away," Terry said. Additionally, the procedure has very few risks, with adverse effects in less than 1% of patients.
Even though a third of the population may have a PFO, the presence of one is not always a cause for concern. "The majority of people that have a PFO, they can go their whole lifetime and never have a problem," said Terry. Surgery for the condition is only considered in cases where strokes or other symptoms are occurring. "If everything's OK, even if you have it, we're not going to do anything with it."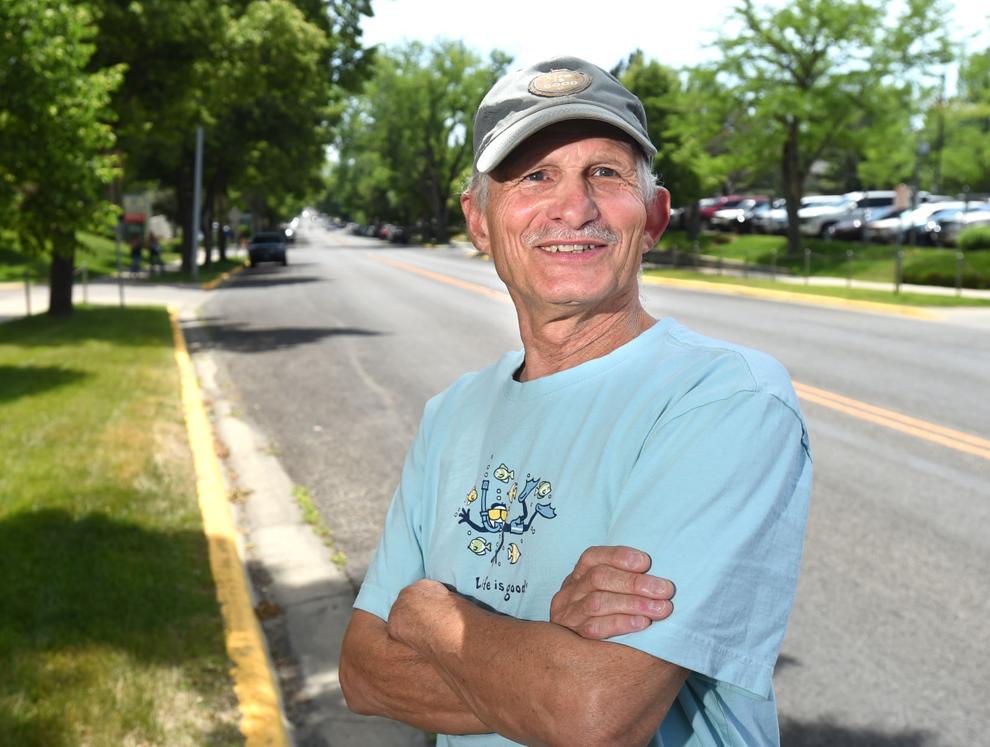 For Burgess, the operation was finished in under an hour, and the recovery took less than two weeks. "They said 'don't run for about 10 days,'" said Burgess. "Day number 11, then I hit the streets running again."
Now, Burgess is looking forward to participating in his first Heart and Sole Run in over a year. "This will be my first Heart and Sole since the pandemic," said Burgess. "Since the pandemic, I've done two races, one in Helena last weekend, and I did another one in February."
Burgess will compete in the 5K, but doesn't have a target time. "At this point in my life, I just do it to finish," he said. "I don't have to impress anybody, I just like to be out among people. And you get a T-shirt."