Doubt in himself almost defined Gary Drake's life. Instead, the longtime Montana Rescue Mission executive director became known for unwavering faith that helped shape the mission's focus — "taking it from the big problem down to the individual," in Drake's words. 
"There's a hard way to put it into words," said current mission executive director Perry Roberts. "The job became Gary, and Gary became the job."
Drake died Sunday at age 64 after a months-long battle with cancer that he beat once before. 
When returned to Billings, his hometown, in 1985, Drake was going through a "really dark time," he told the Gazette in September. A job transfer to Denver hadn't worked out. 
He nearly turned down an offer that year to join the mission's board of directors. 
"Two things crossed my mind," Drake told the Gazette in September. "One, I can't believe this is not a coincidence, and the second thing, still feeling low, was that I have nothing to offer the mission."
Instead, his decision was the beginning of a career that spanned more than 30 years. He became executive director in 1992, bringing stability to a position that had been known for quick turnover. 
His business skills helped get the mission of more stable footing, growing it into an 80-employee operation. But his lasting impression was personal. 
"I think everyone that gets to know Gary more than a few minutes gets to know that he's genuinely a nice guy," Roberts said. "He was a talker but he was also a good listener."
Drake's work was inextricable from his Christianity. 
"He really lived his faith," Roberts said. "It was an integral part of his daily life and his daily existence."
Drake initially was diagnosed with stage 3 non-Hodgkin's lymphoma in 2008. After treatment, it went into remission.
Reflecting on his own health problems, Roberts said Drake's faith and positive outlook played a major role. 
"It was bad enough the first time around, I think that if he hadn't had that outlook, that something to look forward to, he wouldn't have made it through them," Roberts said. "I know one of those things that goes through your mind is that conversation with the Lord, 'What do you want from me? Are you looking to do something different?'"
"I know that with Gary, he never wavered. He always knew that he was going to get through it and do the work that he loved."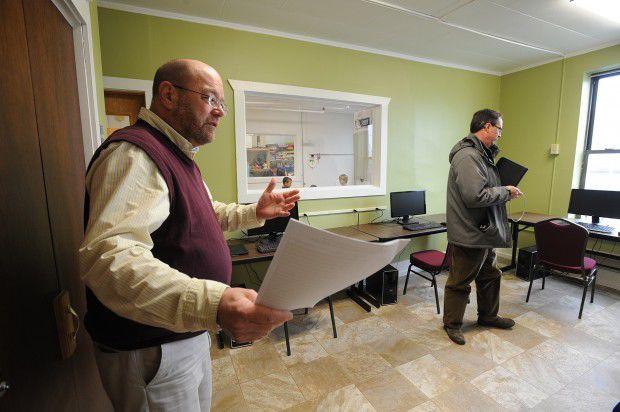 In 2010, Drake took a newly created position of developmental director for the mission, helping raise money. Roberts became executive director. Drake also served as special project director for a time.
After Drake's cancer returned last spring and didn't respond to chemotherapy, he retired in hopes of regaining his health. 
"He never wanted to leave, never wanted to retire," Roberts said. "Some of us look forward to retirement. For Gary that was almost like denying him the opportunity to go out and do what he does."
Butte roots
Drake was born in Butte on May 20, 1953, and was given up for adoption on a notorious black market run by Dr. Gertrude Pitkanen — "Gertie's Babies."
He was adopted by a couple who soon moved to Billings. 
In a Montana Standard report about Drake meeting his long-lost brother, Drake described his childhood as growing up with a wonderful family in a nice home. But his adoptive parents were always anxious, which Drake believed was because they feared someone would take Gary away since his adoption wasn't legal.
Drake said he had no struggles as a kid, but he grew up with a lot of anger over his feelings of rejection. Gary said he didn't begin to address it until he and his wife, Sharon, began trying to adopt a child of their own.
"I took a walk, and I was shouting. I'm surprised nobody called the cops," Drake said in 2015. "I was carrying a lot of anger over the rejection. 'How could she give me up?'"
Drake's newfound brother shared letters about Drake's birth family. 
"I have a sense of completeness," Drake said at the time. 
When talking about his retirement in September, Drake reflected on a recent conversation with a friend who compared God's will to a river — it can take you somewhere only if you surrender and let go of the idea that you can control the destination.
It was tough to accept for someone used to trying to control their life, Drake said.
"For me, I think this has been about not trying to swim upstream, not trying to take myself out of the stream, but to trust God to see where he's going to take me, believing wherever that is, he's got my best interest at heart," he said.
Funeral services will be held at the Lockwood Campus of Harvest Church at 11 a.m. on Thursday, Jan. 11.
Even in death, Drake found a way to return to his work; he asked that, in lieu of flowers, that any memorials be donated to either the Montana Rescue Mission or Habitat For Humanity.