Along with a 15-person crew, it's one of Jeff Seward's duties to keep MetraPark poop-free during MontanaFair's nine-day run — and well beyond.
In truth, Seward said Wednesday, plenty of manure — created by critters from cattle to chickens — is shoveled each day of the fair into outdoor cement bunkers, then in turn hauled to a giant pile behind the Expo Center.
The giant pile is not removed at the end of MontanaFair, nor at the end of the Wrangler Team Roping Championships in September.
Instead, MetraPark's maintenance workers allow the poop to pile up until the Northern International Livestock Exposition concludes Oct. 20.
At that point, it's hauled to a composting facility in Lockwood, all 45 or so truckloads of the stuff.
Seward, MetraPark's operations director, said he's not sure what MontanaFair's share of the manure load is, but he does know this: Following the NILE closing, one operator must spend an entire week making poo runs between MetraPark and Lockwood.
If 45 manure trucks full equals 450 cubic yards, that's roughly 12,150 cubic feet of manure going to the compost facility each year. That would fill one-tenth of an Olympic swimming pool.
At 55 pounds per cubic foot — manure's dry weight — 668,250 pounds of manure is being hauled out after the three big events. That's about as heavy as 50 African bush elephants.
That's 91,125 gallons worth of future gardening gold making its way to Lockwood.
Maintenance crews rely on 4-H and FFA youth and their family members to get the manure piled up during MontanaFair. Mucking out their stalls is step one for young exhibitors in building the manure mountain.
"Kids clean it into bunkers, and then we come by and scoop it up," Seward said. "It accumulates at a pretty good rate."
So do the young laborers, according to Roni Baker, Yellowstone County 4-H Extension agent.
On Tuesday, dozens of youth and their families rallied in just a few hours to prepare the Expo Center for the Wednesday morning arrival of competitive swine.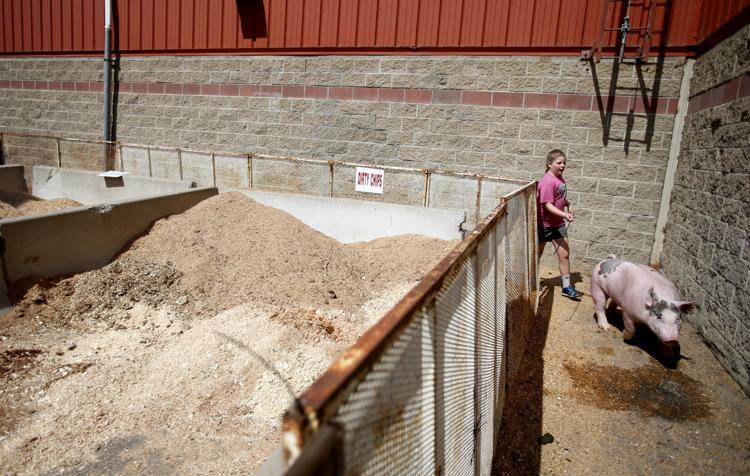 Jocularity only helped the children work faster.
"Look at those two girls, they're killing you," one parent told maintenance workers, who nodded and laughed in appreciation of the pucky muckers' prodigious output.
"Those kids were shoveling sawdust like crazy," Baker said. "The loader couldn't keep up with all the wheelbarrows."
"Our volunteers," she told a crowd of fair-goers during Commissioner Day at the fair Wednesday. "They really make it happen."
---
Fair prep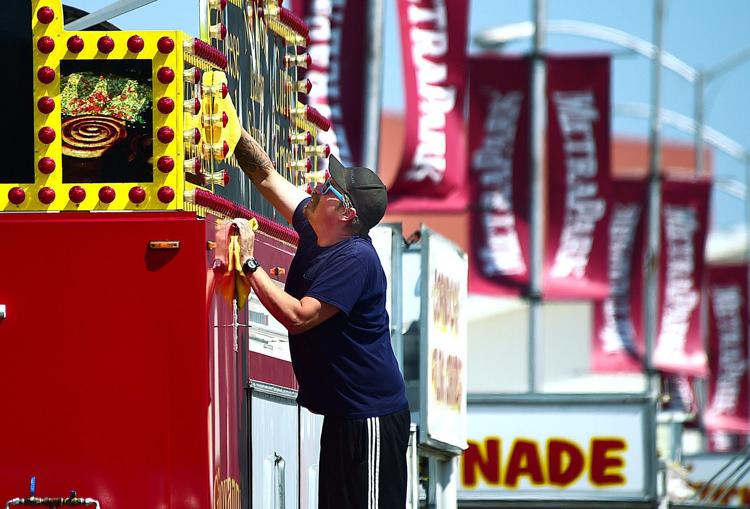 Fair star tower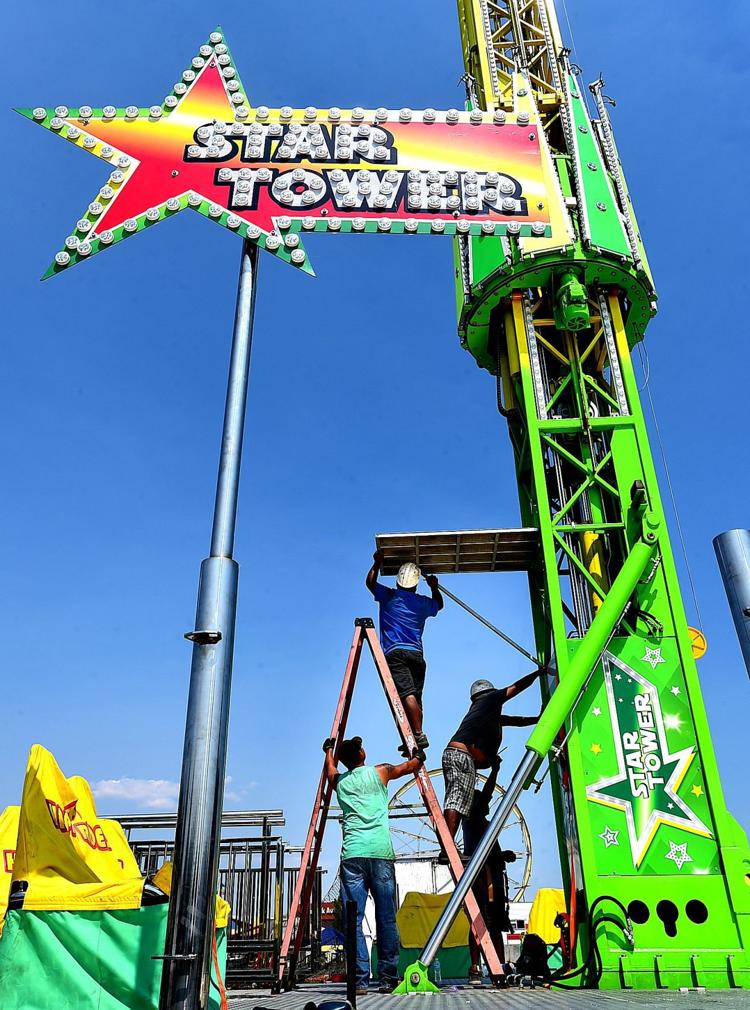 Fair Black Out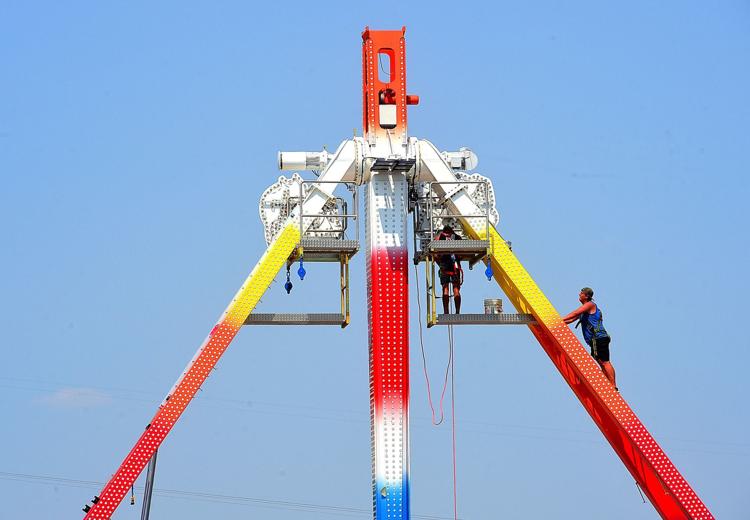 Fair cattle washing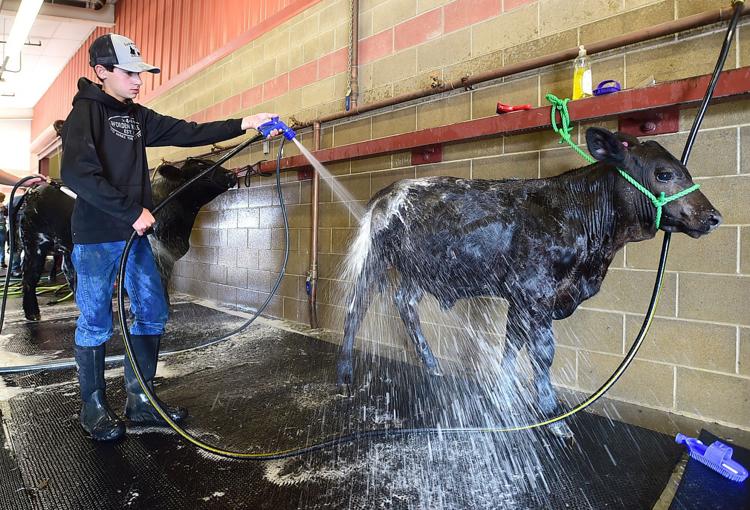 Fair rabbit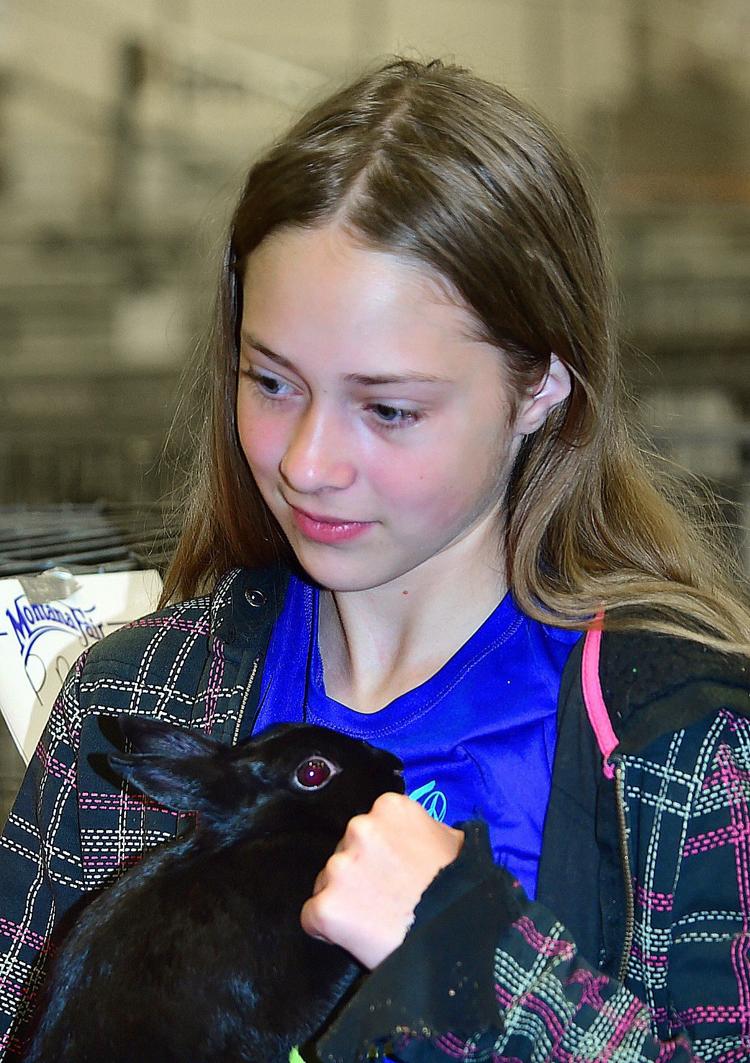 Fair sign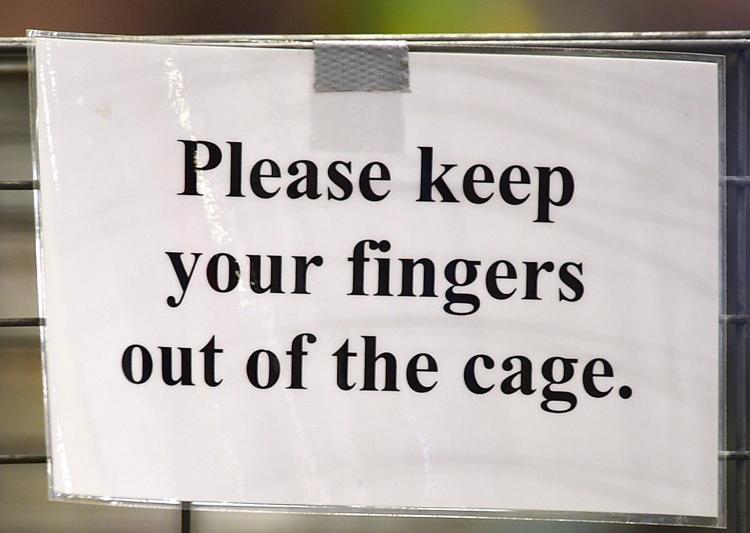 Fair cattle judging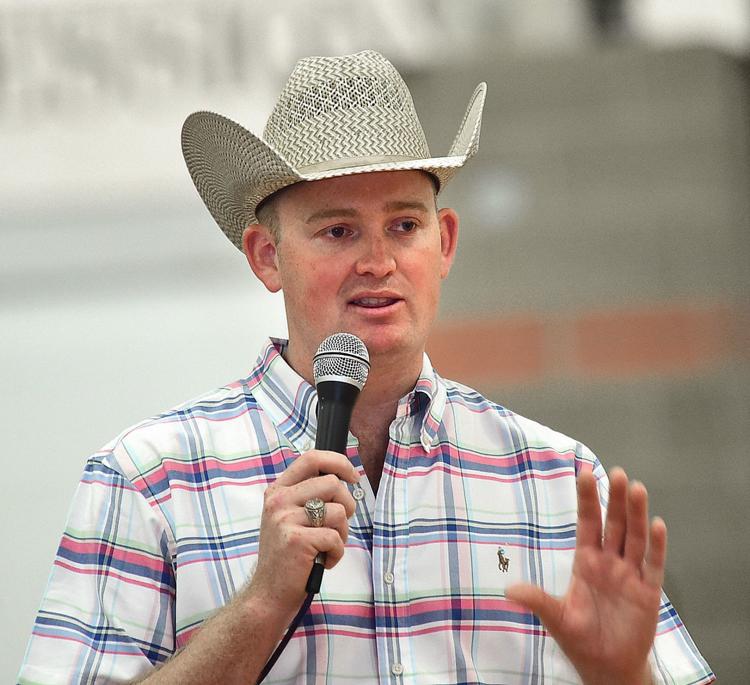 Fair cattle show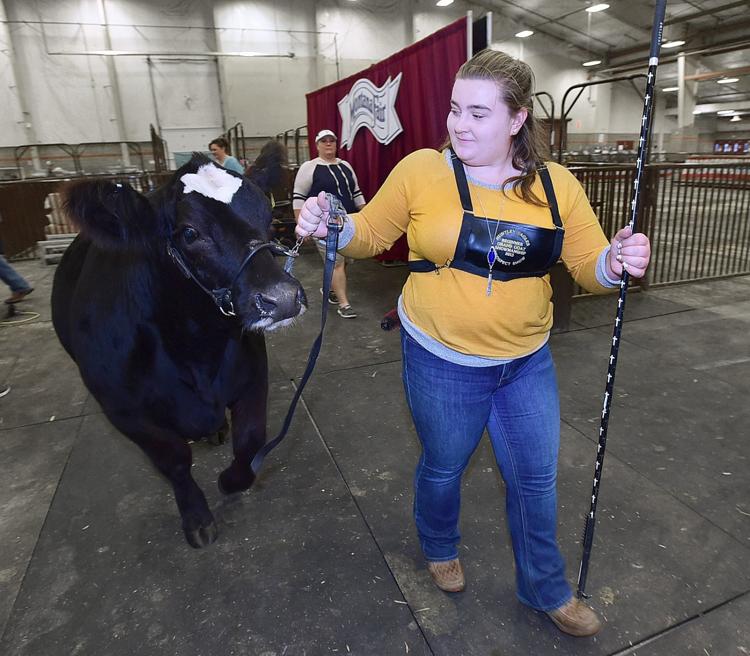 Dustin Lynch opens MontanaFair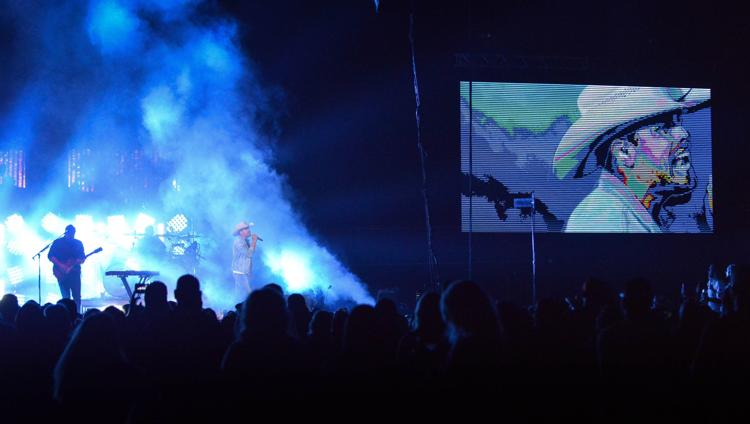 Dustin Lynch opens MontanaFair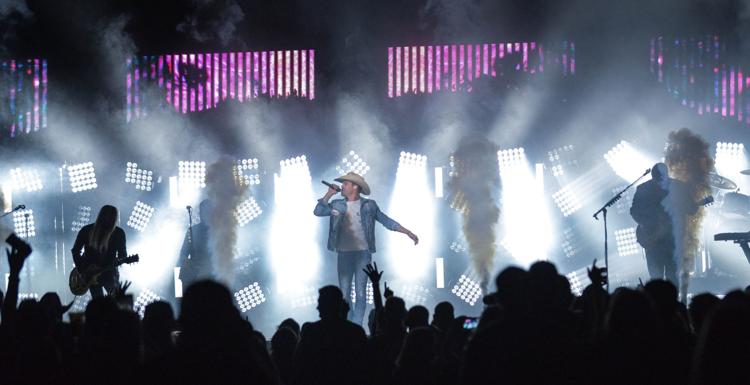 Dustin Lynch opens MontanaFair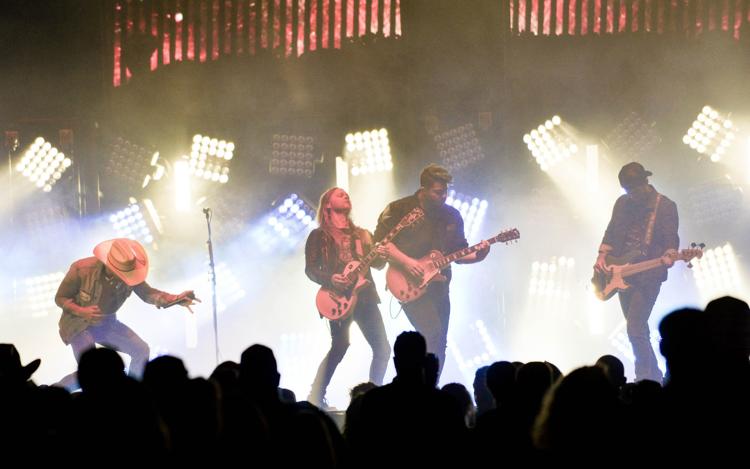 Dustin Lynch opens MontanaFair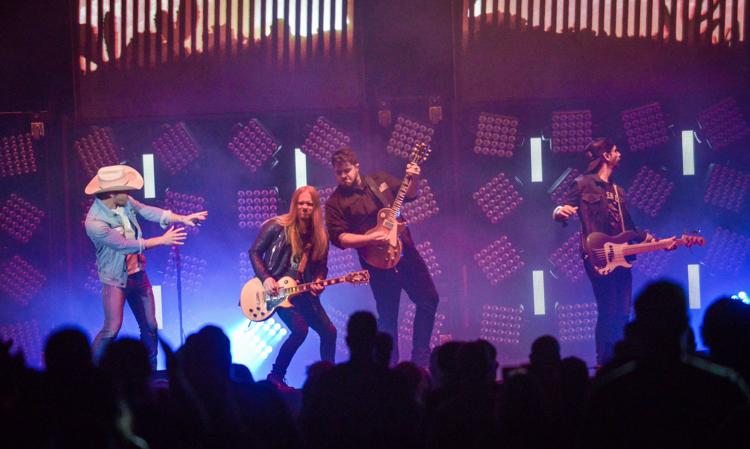 Dustin Lynch opens MontanaFair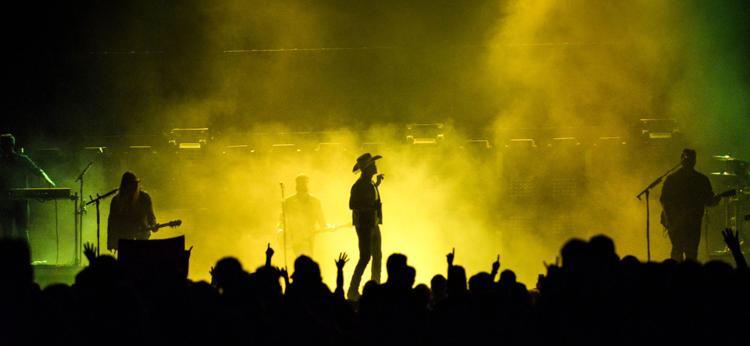 Dustin Lynch opens MontanaFair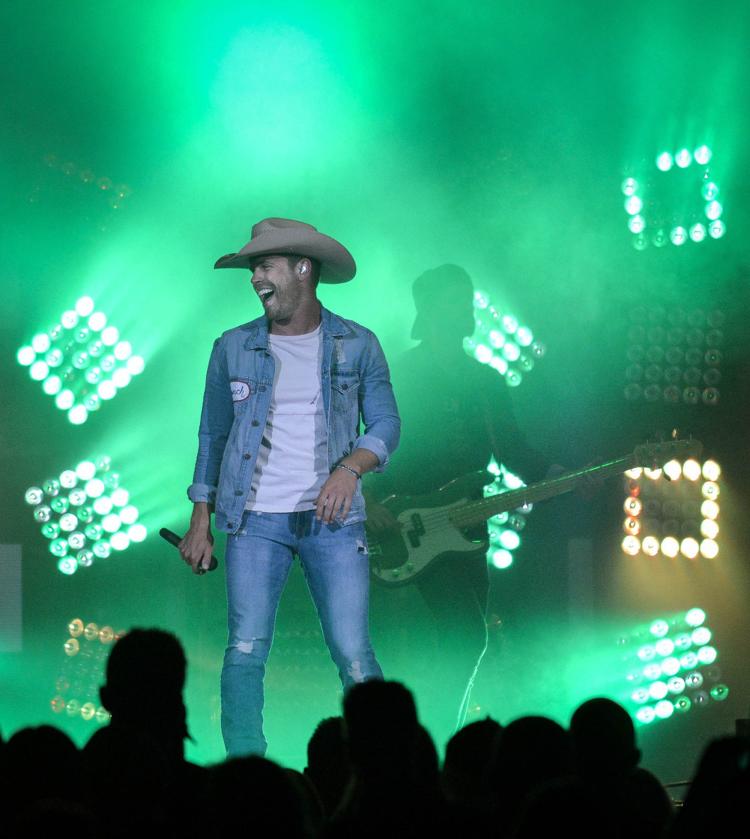 Dustin Lynch opens MontanaFair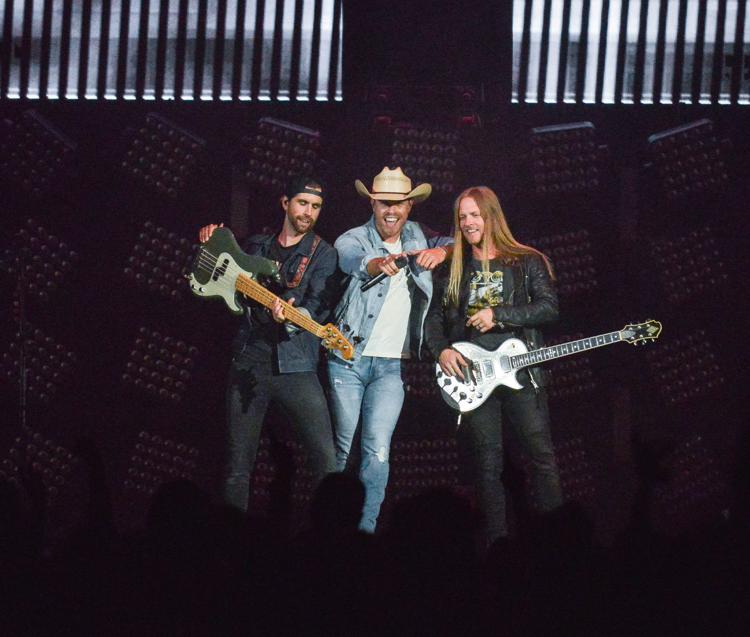 Dustin Lynch opens MontanaFair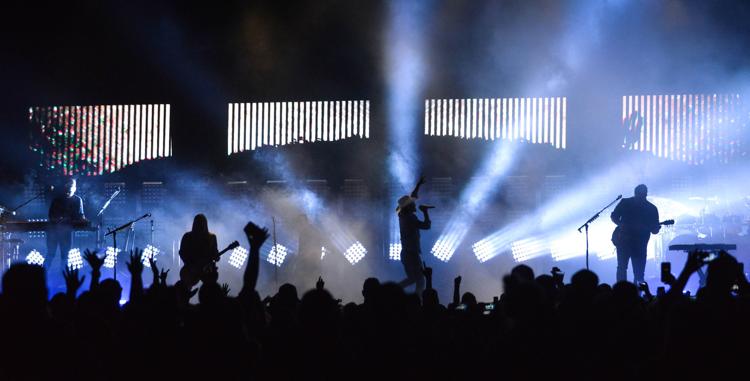 Dustin Lynch opens MontanaFair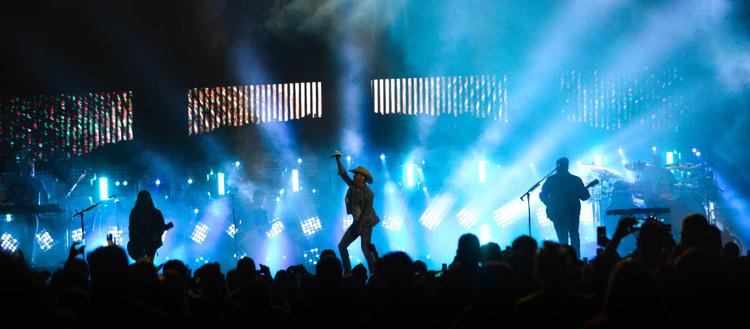 Dustin Lynch opens MontanaFair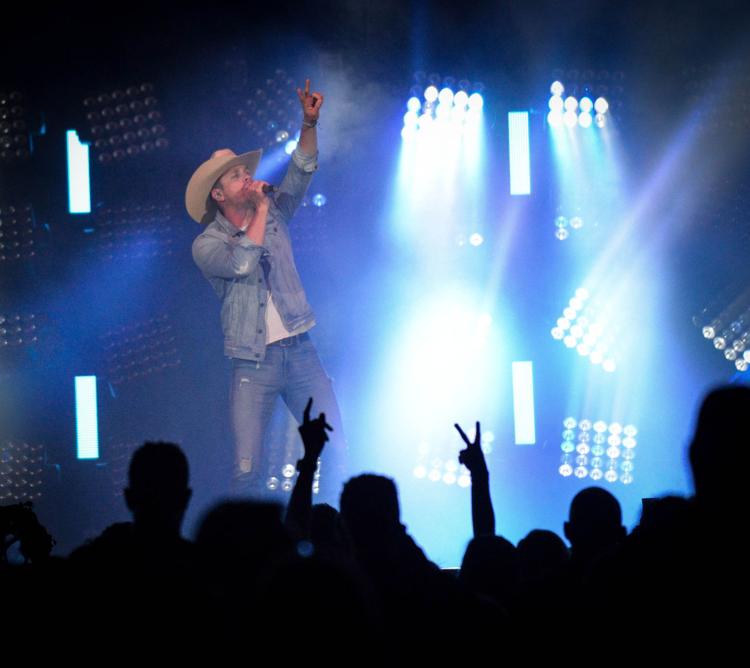 Dustin Lynch opens MontanaFair
Dustin Lynch opens MontanaFair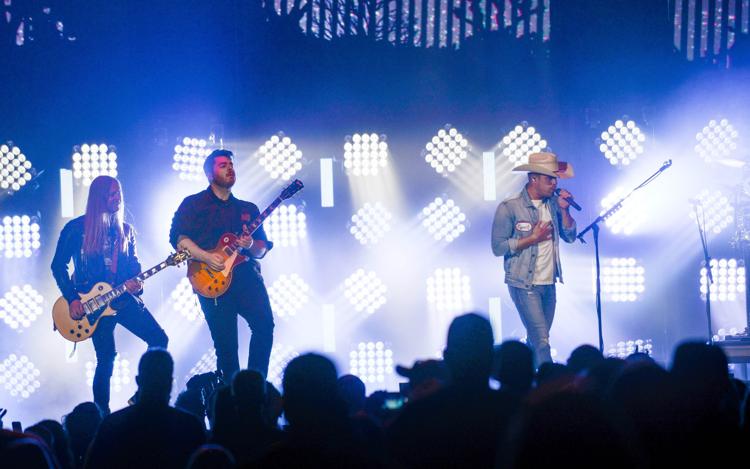 Kelly Clarkson performs at MontanaFair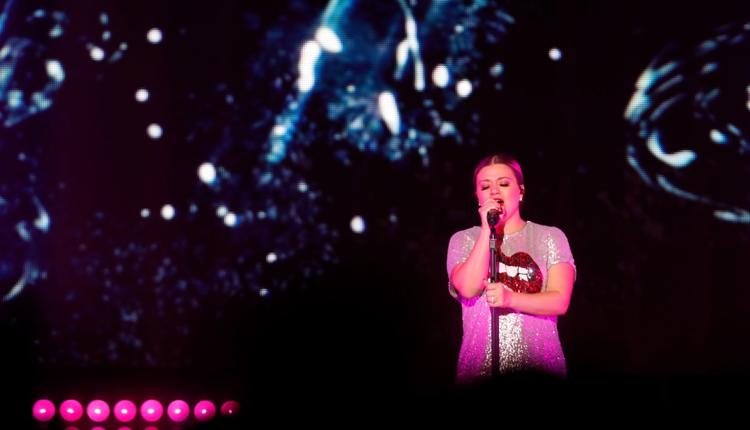 Kelly Clarkson performs at MontanaFair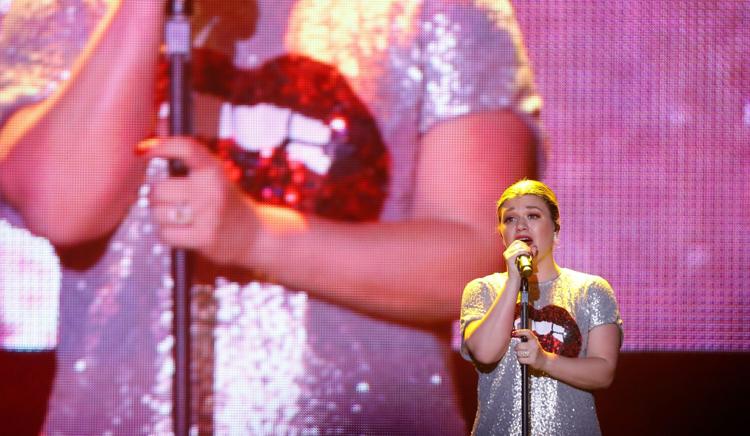 Kelly Clarkson performs at MontanaFair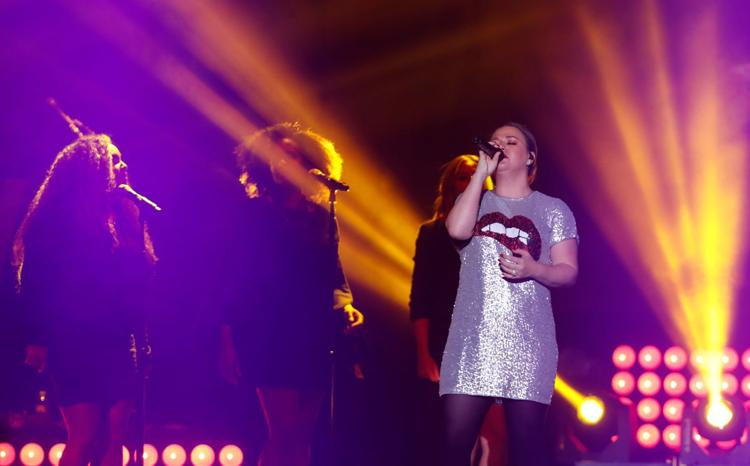 Carnival rides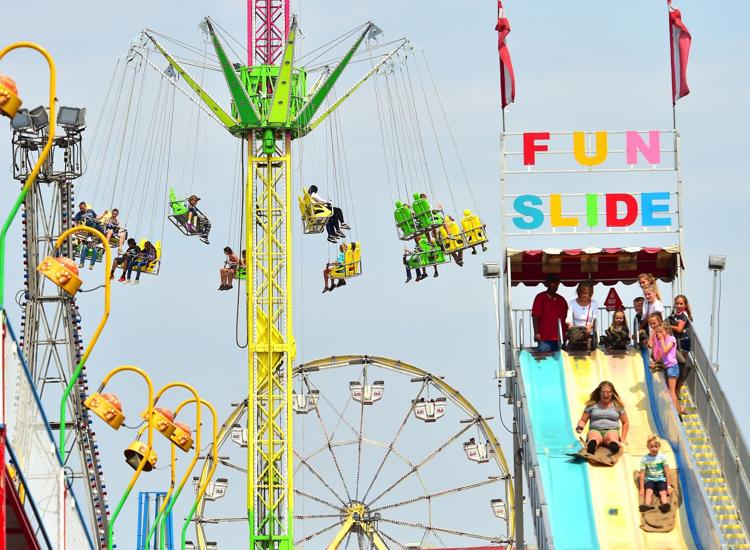 "Black Out" at MontanaFair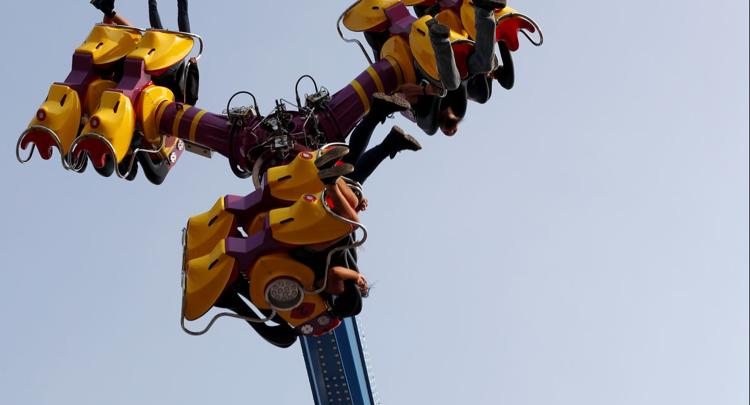 Fair food girl scouts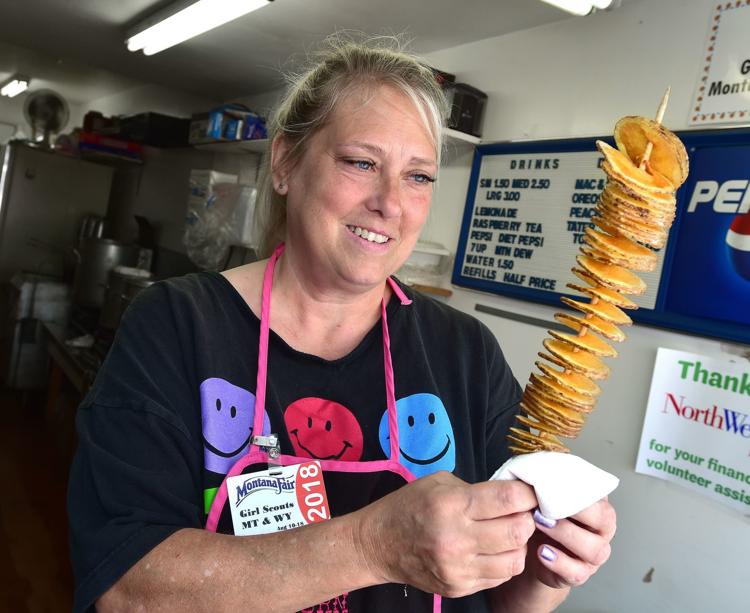 Fair food lunch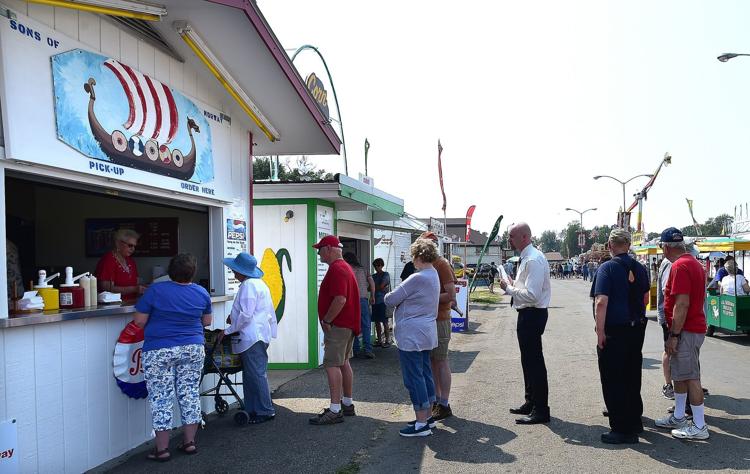 Fair lunch crowd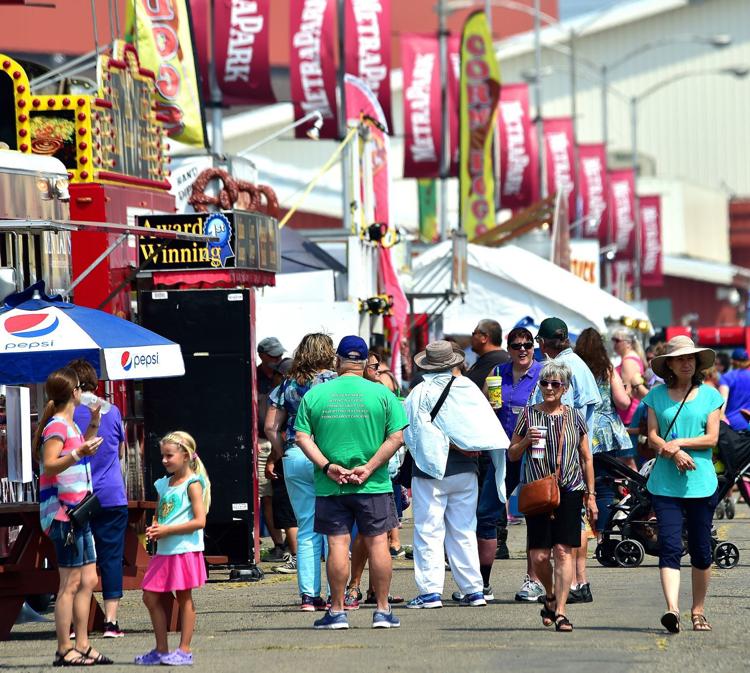 Fair food viking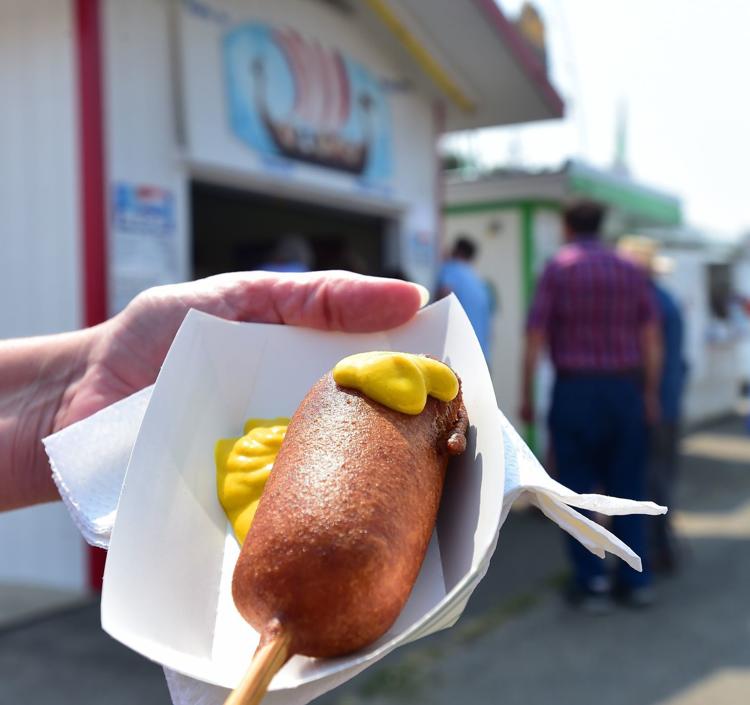 Fair food ice cream