It was fun while it lasted.
In September, The Billings Symphony Orchestra performed its first concert of the season to a live audience.
"We were very satisfied with how everything went," said Ignacio Barrón Viela, the symphony's executive director. Across three performances, more than 450 people enjoyed live symphonic music from the new auditorium at Lockwood High School.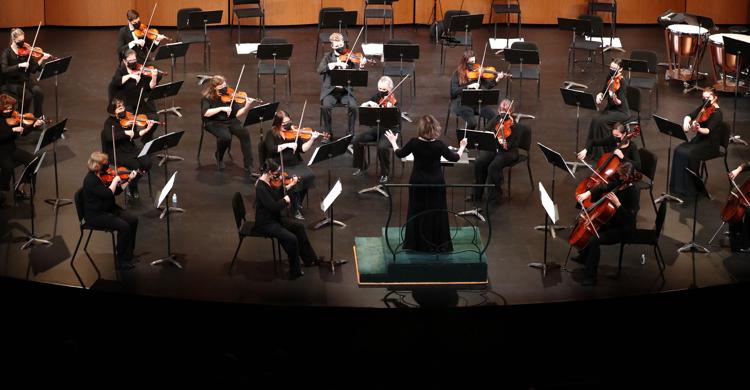 Given the accelerating number of COVID-19 cases in Yellowstone County, that concert has become a bittersweet moment for live music lovers and members of the symphony. Though no instances of the virus were traced back to the concert — due in part to strict requirements of masking, social distancing, elimination of intermission, and protocols onstage for musicians — the organization decided in early October to halt all in-person events. Shortly thereafter, a countywide mandate limited gatherings to 25 or fewer people in response to escalating COVID-19 cases in Yellowstone County.
"The numbers are terrifying to us," said Barrón Viela. "We just want to be cautious and take it very seriously and put this on hold for now."
At the time, BSOC was one of just a handful of orchestras in the United States performing to live audiences. Internationally, however, many symphonies were making a go at live events, including German, Spanish, and Italian groups.
"We started to think, how could we make this happen in Billings?" said Barrón Viela.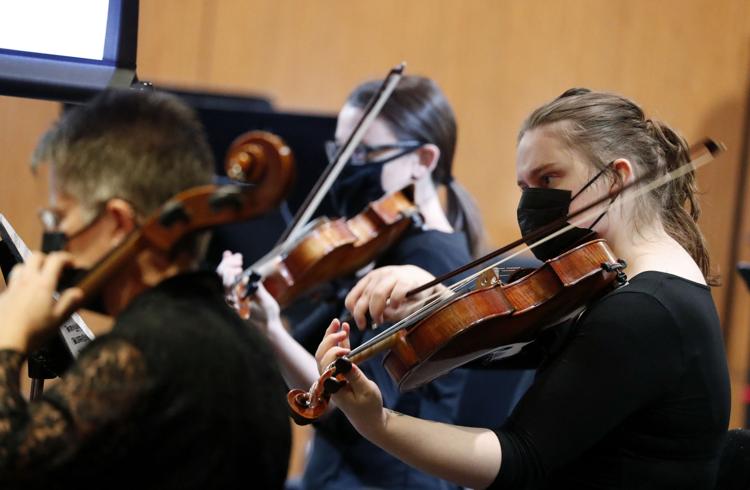 The Billings Symphony set up a health and safety taskforce to guide decisions for performances. "We needed a thorough decision-making process to govern these considerations and robust health and safety protocols in place for any gathering of musicians, with or without an audience," said Julie Johnson, violinist with the symphony and chair of the task force. Johnson is also a physician.
Guidelines include performers wearing masks during rehearsal and performance sessions, with the exception of woodwinds and brass instruments, who keep masks on when not playing. Each section is separated and socially distanced, and members are asked to take into account their actions in order to minimize their risk of contracting COVID-19 prior to rehearsals.
"Committing to play in the orchestra means that everything you do for two weeks before the first rehearsal has to be informed by the fact that you're walking into rehearsal," said Maestra Anne Harrigan.
For Harrigan, all the hoops that are required to keep bringing them together are worth it. "That first chord with the orchestra, there just isn't anything like it. It's a lot of planning and huge amounts of extra effort, but it's really worth the time."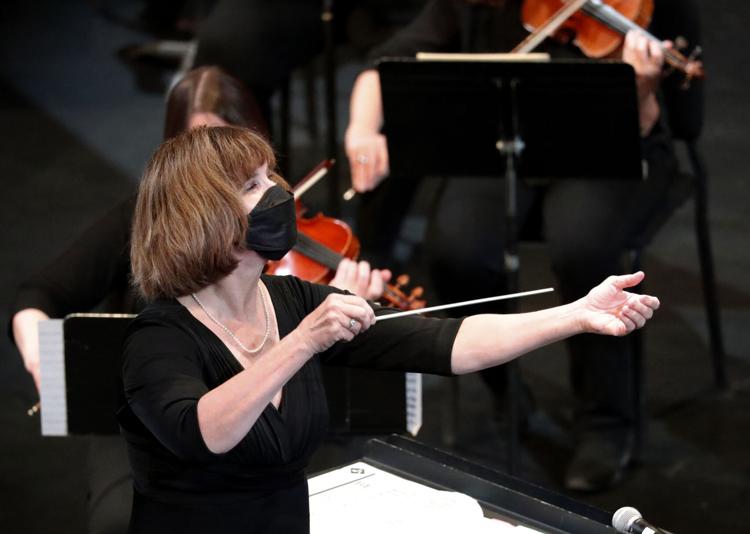 During concert week, musicians are asked to complete a daily health assessment, and all participating musicians and staff have pledged to report any symptoms or if they test positive for COVID-19 within 14 days after the performance.
"If that happens, we will work with public health authorities to contact trace and appropriately test anyone who may have been exposed," said Johnson.
Location, location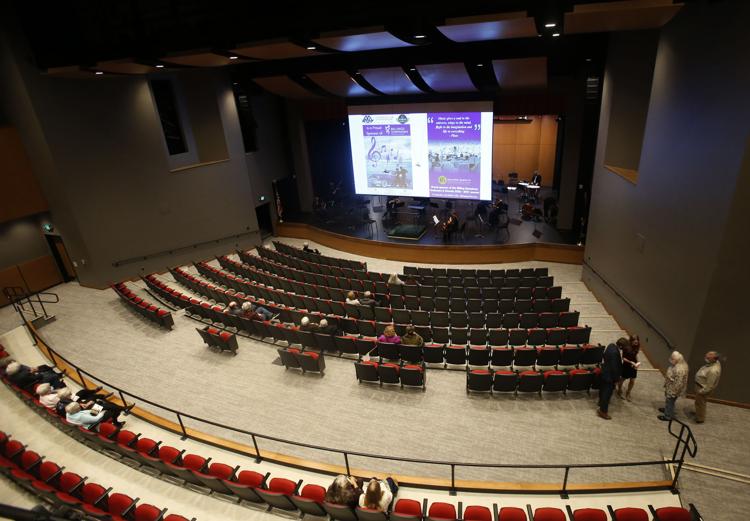 The organization was set to return to the Alberta Bair Theater, but due to the pandemic, the ABT remains closed to performances, and the symphony decided to find alternative space in which to perform while they wait on the reopening of the renovated theater, a longtime home of the symphony.
The "linchpin" of the plan, Johnson said, has been selecting Lockwood High School's new performing arts center, which has seating for more than 700 people and a top-notch ventilation system, for performances.
"Time spent indoors, in groups, with poor ventilation presents a high risk situation," said Johnson. "We feel so lucky to have this beautiful new facility in which to perform."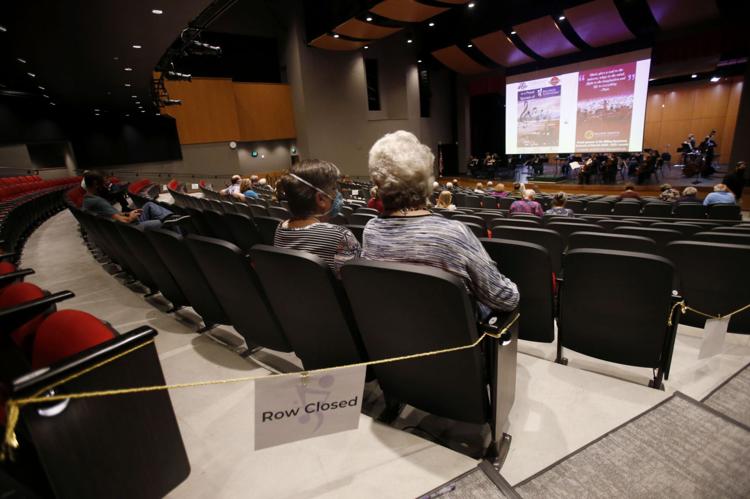 A complete air change of the hall takes place every 15 minutes, said Johnson. The hall also allows for musicians of different instrument groups to have plenty of space for separate warm-up areas. Technology incorporated into the faculty allows for easy livestreaming of events.
"This was a game changer in our plans," Johnson said.
Lockwood Principal Gordon Klasna is excited for the partnership, which will eventually lead to student interaction with the symphony in future events.
"We have a state-of-the-art sound and lighting system," Klasna described. "Our staff that uses it has training and have been working with people from the symphony. They can learn a few things from one another."
Stream from home
The model developed by the task force will help guide the organization when COVID-19 numbers begin to decline and in-person events are once again feasible. For now, the symphony is offering a live stream option for concerts in the "classic" series from Lincoln Center.
Watching an event from home costs $10, and livestreaming events has opened up symphony performances to new audiences, said Barrón Viela. His family resides overseas and tuned into the most recent concert from Spain. "I was so happy they could watch it. This is opening doors for us to get followers," he said.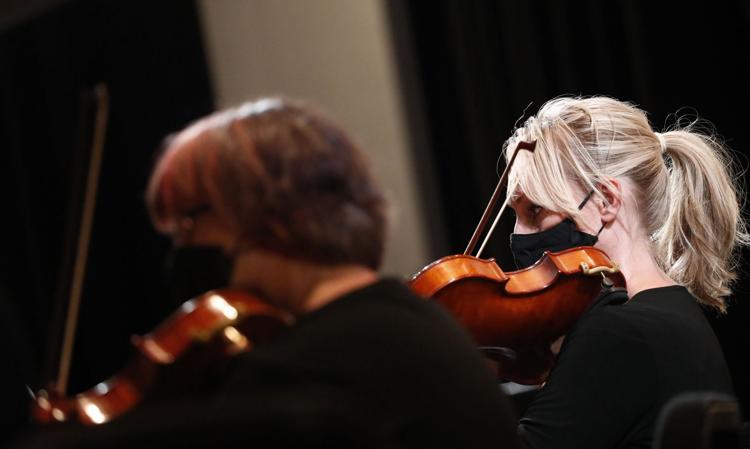 Performances by the Billings Symphony Orchestra and Chorale are planned at three venues: Lockwood Performing Arts Center, the Billings Depot, and the Babcock Theatre. The "Classic Series" is the symphony's amended season performances, which will also be live-streamed, and the "Sukin Series" features local, regional and international artists. 
The hope is to return to in-person concerts; however, at this point concerts are only available via digital streaming. Check www.billingssymphony.org for the latest information.
The following performances are part of the "Classic Series," performed at Lockwood Performing Arts Center:
Holiday Pops!, an annual performance of carols and holiday favorites, featuring guest artist Amy Schendel. Dec. 19 at 7:30 p.m.
Vivaldi's Four Seasons, featuring Montana soloist Carrie Krause, who brings her "supreme virtuosity and flair" to Vivaldi's beloved Four Seasons. Jan. 23 at 2 p.m. and 7:30 p.m. and Jan. 24 at 2 p.m.
Romeo & Juliet, featuring pianist Pedja Mužijević performing Mozart's Piano Concerto No. 9, also featuring the Romeo & Juliet Overture by Tchaikovsky. Feb. 13 at 2 p.m. and 7:30 p.m. and Feb. 14 at 2 p.m.
Guys and Dolls in Concert, a lightly staged production of Frank Loesser's musical comedy about two young couples betting against the odds in Depression-era New York City. March 20 at 2 p.m. and 7:30 p.m. and March 21 at 2 p.m.
The New World ends the season, with Philadelphia Orchestra concertmaster David Kim performing Beethoven's revolutionary Violin Concerto. April 24 at 2 p.m. and 7:30 p.m. and April 25 at 2 p.m.
The following "Sukin Series" programs will be performed at the Billings Depot on Montana Ave.:
Trip Around the World of Music, featuring multinational guitarists Mircea Gogoncea and Arturo Castro Nogueras sharing contemporary works inspired by the song and dance traditions of the Balkans and Latin America. Feb. 25 at 7 p.m.
Bibimbap Trio, featuring Grammy- and Emmy-nominated composer Philip Aaberg and his piano trio, the Bibimbap Trio with violinist Angella Ahn and cellist Sara Stalnaker. May 6 at 7 p.m.
Ensemble Bayona featuring members Eros Jaca, (cello), Vladyslava Luchenko (violin), and Camille Sublet (piano) performing innovative, folk-inspired interpretations of the world's greatest composers. June 17 at 7 p.m.
The following "Sukin Series" program will be performed at the Babcock Theatre, 2810 Second Ave. N.:
Duke Ellington's Far East Suite, featuring the 1968 Grammy Award-winning Far East Suite as performed by the Rocky Mountain Jazz Collective. May 15 at 7 p.m.
Anything Goes: The Music of Cole Porter, featuring the Rocky Mountain Jazz Collective performing the favorites of legendary composer/musician Cole Porter. June 5 at 7 p.m.
To purchase tickets or season subscriptions, visit billingssymphony.org or call 406-252-3610. All events are livestreamed until further notice.
---
Photos: Billings Symphony Orchestra kicks off unique season
Get local news delivered to your inbox!
Subscribe to our Daily Headlines newsletter.