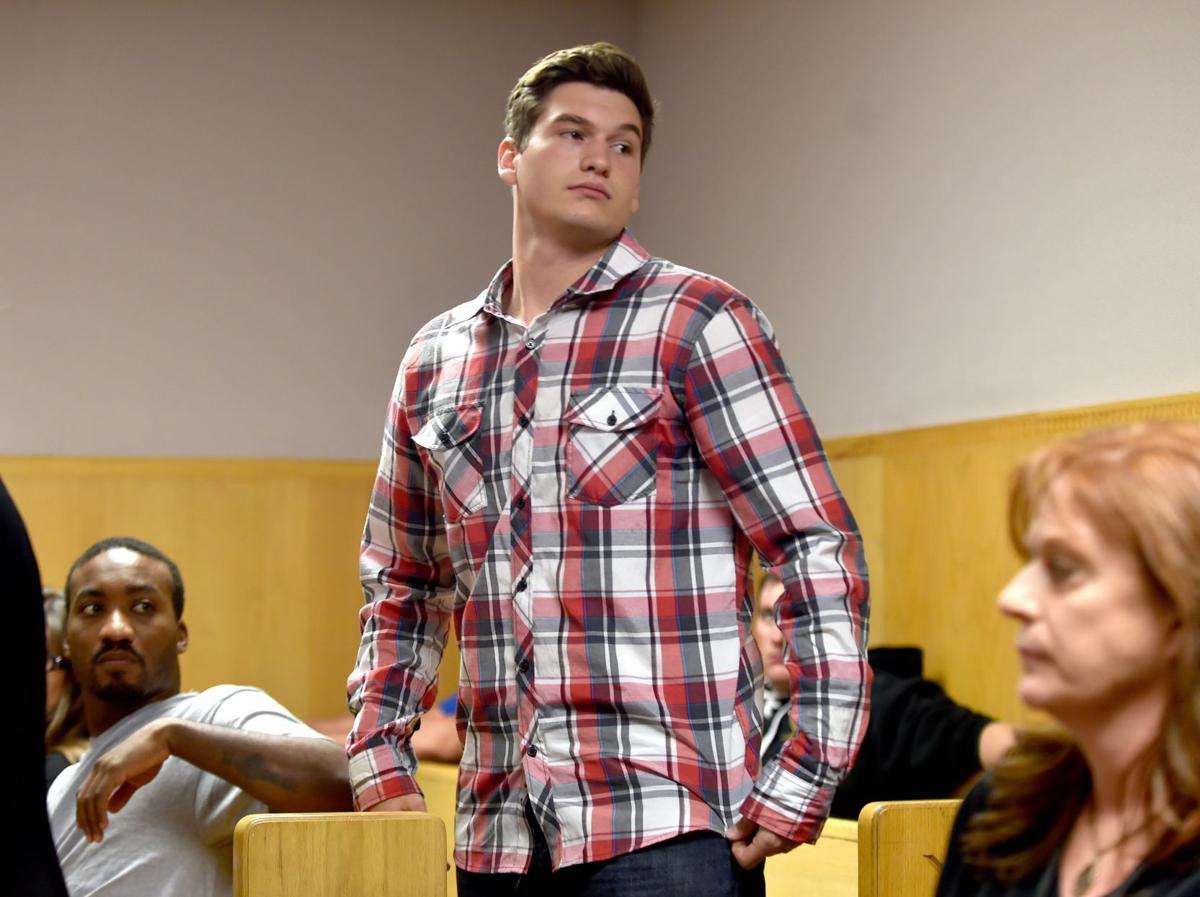 A man has pleaded guilty to vehicular homicide after striking and killing a motorcyclist last year while having nearly four times the legal amount of THC in his blood.
Kent Roderick Jensen, 21, made the change of plea Monday before Judge Gregory Todd in Yellowstone County District Court.
The state will recommend a sentence of 20 years in prison, according to a plea agreement. The maximum penalty for the charge is 30 years in prison. 
On March 7, 2016, Jensen, 21, struck and killed Jashua James Fry, 31, of Billings. Fry was riding a Kawasaki motorcycle eastbound on South Frontage Road when he was hit by a car that had turned west off Wise Lane, according to the Montana Highway Patrol.
The crash was reported at about 6:40 p.m., and Fry was declared dead at the scene.
You have free articles remaining.
Jensen stayed at the scene until law enforcement arrived and consented to a blood draw. The draw showed he had 19 nanograms per milliliter of THC in his system. Under Montana law, 5 ng/mL of THC constitutes a DUI.
According to charging documents, Jensen told deputies he was driving to a Subway restaurant from a friend's house when the crash occurred. The friend told deputies he and Jensen had smoked marijuana for most of the day.
Jensen will remain out on release before sentencing. A sentencing date has not yet been set.
Jensen retains the right to appeal the judge's ruling on his constitutional challenge. In July, Todd denied Jensen's request to challenge the THC threshold laid out in Montana's DUI law, arguing it is not scientifically based.
In his arguments, public defender Gregory Paskell cited a 2016 report from the AAA Foundation for Traffic Safety that cast doubt on a specific level of THC impairment, because tolerance varies considerably between people. He called on a chemist from a Colorado pharmaceutical testing lab, who testified that he agreed with those claims.
Todd said that while the science may not be precise on impairment, the goal of the law was to reduce impaired driving.
"Currently there may be no method for precisely measuring the distracting effects of THC on a person," Todd wrote in his order. "But it is scientifically proven that THC had major psychoactive effects on people, and driving while under its effects poses a major risk to the driver and the public."
Get local news delivered to your inbox!
Subscribe to our Daily Headlines newsletter.