A man was arrested on suspicion of robbery after a standoff in a Billings trailer park that lasted about four hours Wednesday.
After teargassing the trailer twice, officers entered and walked Darren Whiteman out of the trailer around 4:45 p.m. and placed him in a police car. The trailer is located in a trailer park on Story Road off Mullowney Lane.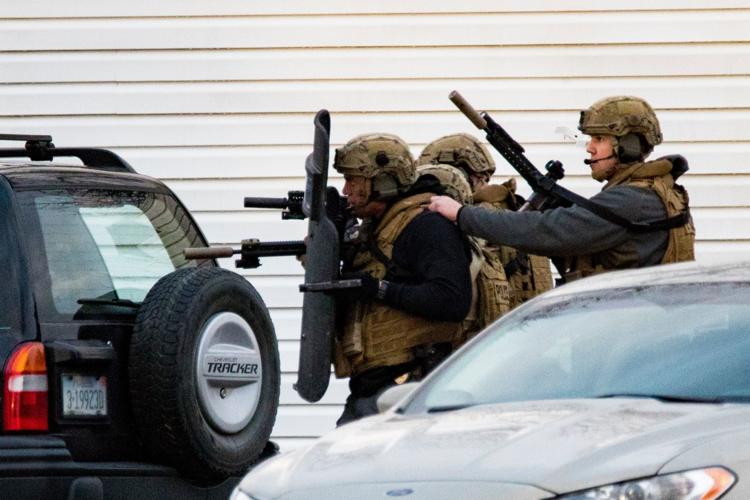 The Billings Fire Department then began to fumigate the property. Whiteman was the only person inside the trailer, according to Billings Police. It's unclear if Whiteman was armed. 
The incident began around 1 p.m., when law enforcement agencies responded to the trailer park in south Billings in an attempt to apprehend a suspect of various robberies and possibly a shooting, according to Billings police.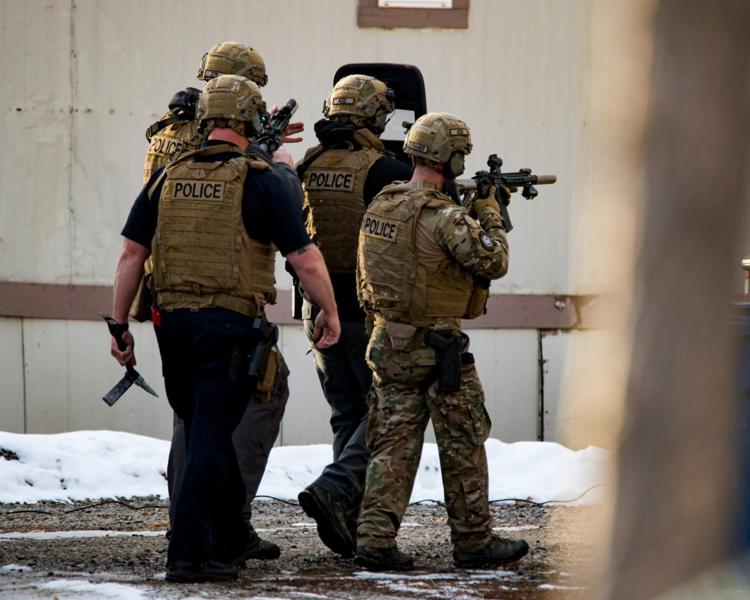 Billings police, SWAT, and the U.S. Marshal Service all responded to the property. Billings Fire Department and American Medical Response were also on scene. 
Throughout almost four hours law enforcement attempted to draw Whiteman out peacefully. Police repeatedly asked Whiteman to leave the trailer, and "do the right thing." At one point a K-9 officer was deployed. The area around the trailer was taped off while law enforcement worked. 
Whiteman was arrested on suspicion of felony robbery, according to the Yellowstone County Detention Facility jail roster. His bond was set at $250,000.
You have free articles remaining.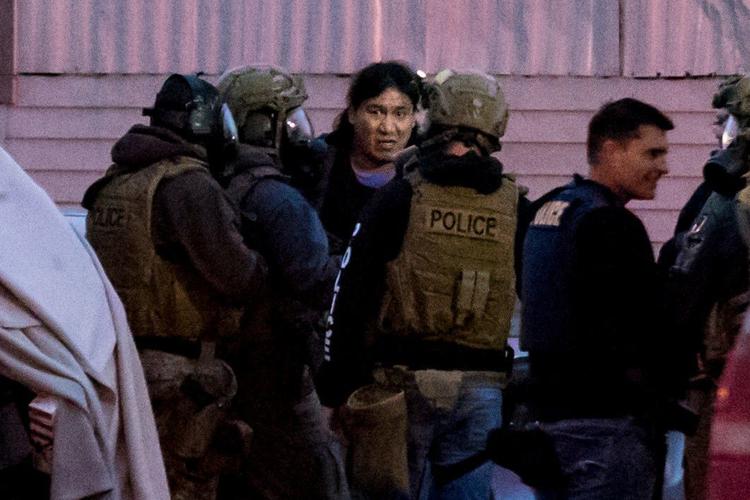 Police wouldn't comment on charges at the scene. There was an outstanding bench warrant out for Whiteman, according to the Yellowstone County District Court. It's unclear what that warrant is the result of.
"There's a reason we pressed the issue," Billings Police Department Lt. Brandon Wooley said Wednesday at the scene when asked if the Whiteman's arrest was connected to any recent shootings. 
Whiteman has a record of robbery in Yellowstone County. In 2015, Whiteman was sentenced on one count of robbery after pleading guilty to the charges. 
He was sentenced to 52 months, or more than four years.
Photos: Darren Whiteman standoff
Darren Whiteman standoff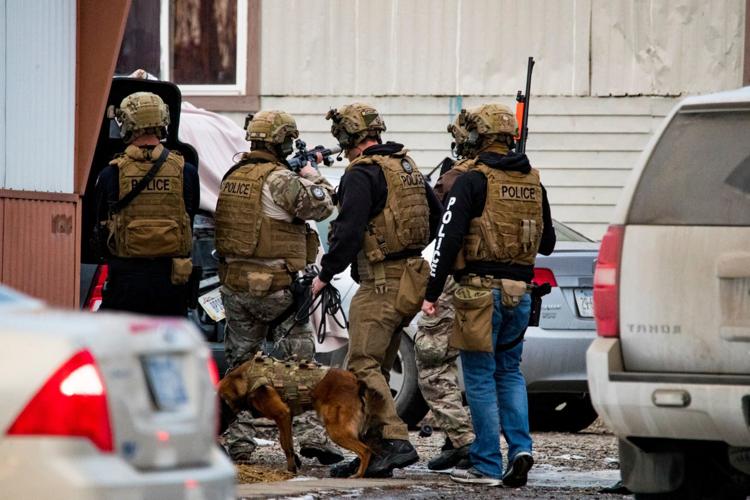 Darren Whiteman standoff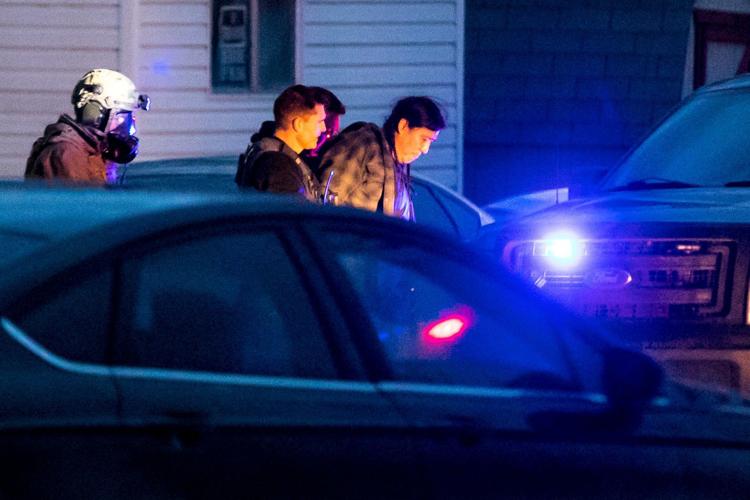 Darren Whiteman standoff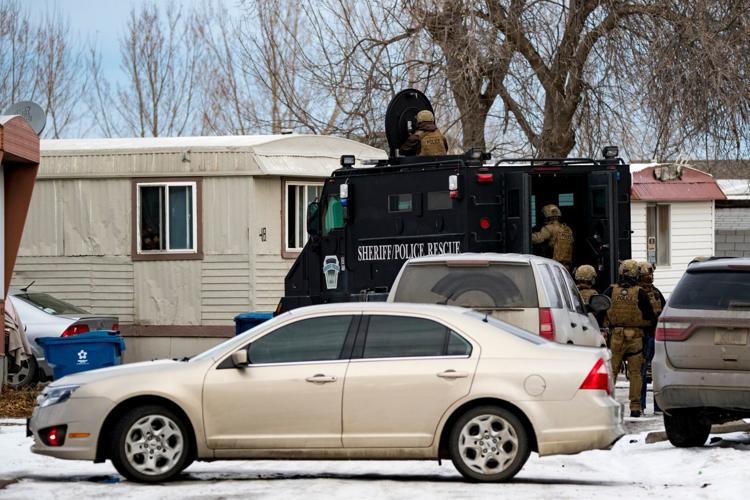 Darren Whiteman standoff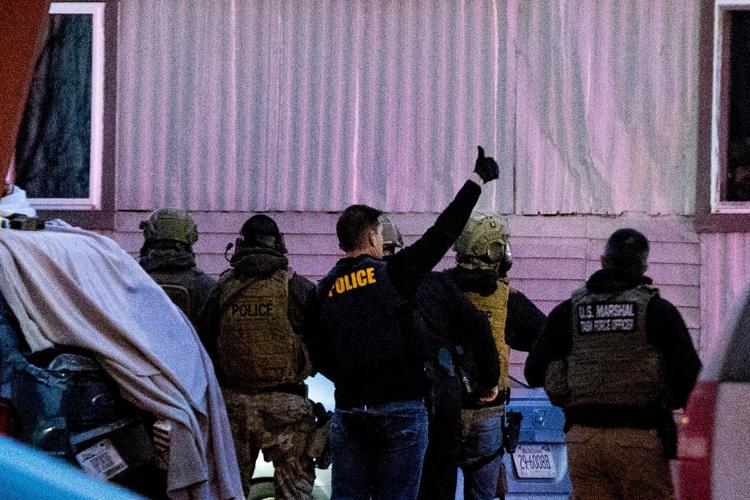 Darren Whiteman standoff
Darren Whiteman standoff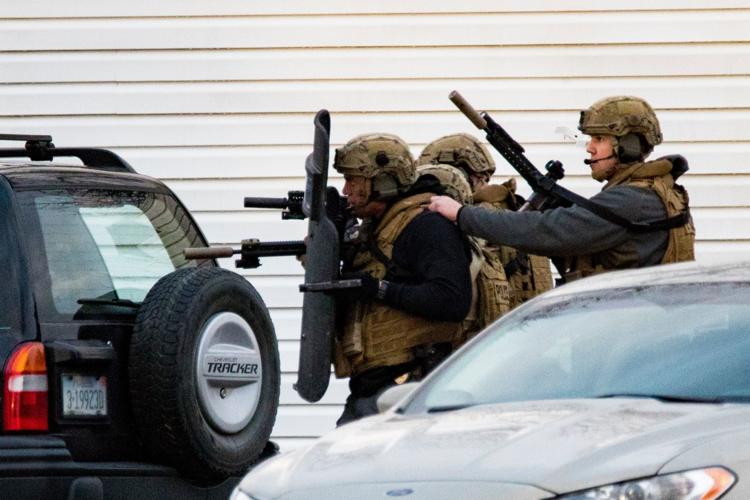 Darren Whiteman standoff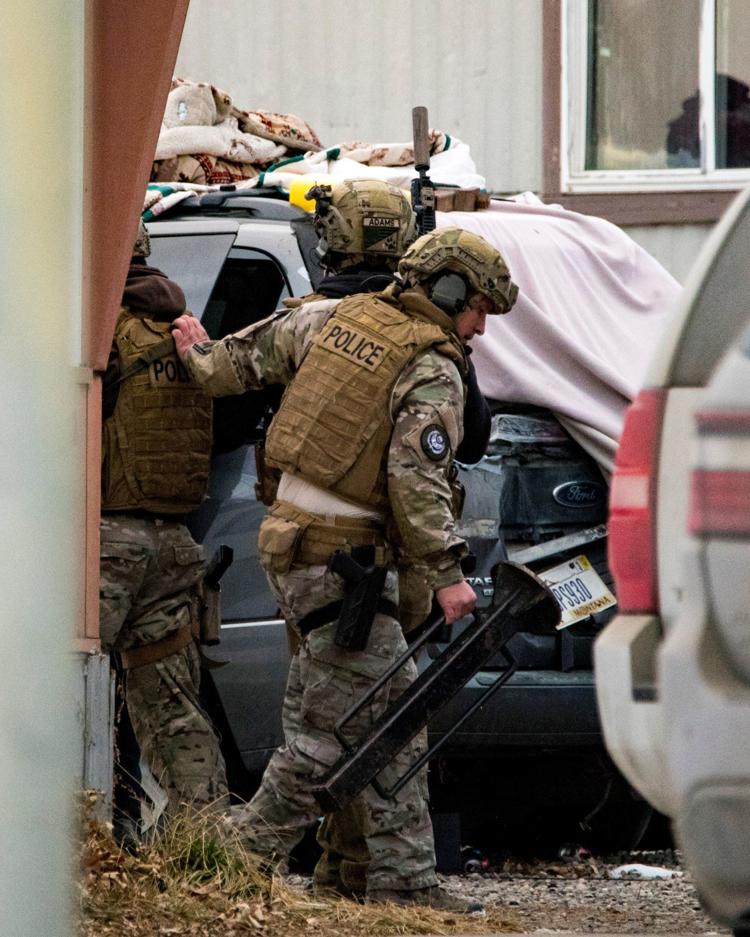 Darren Whiteman standoff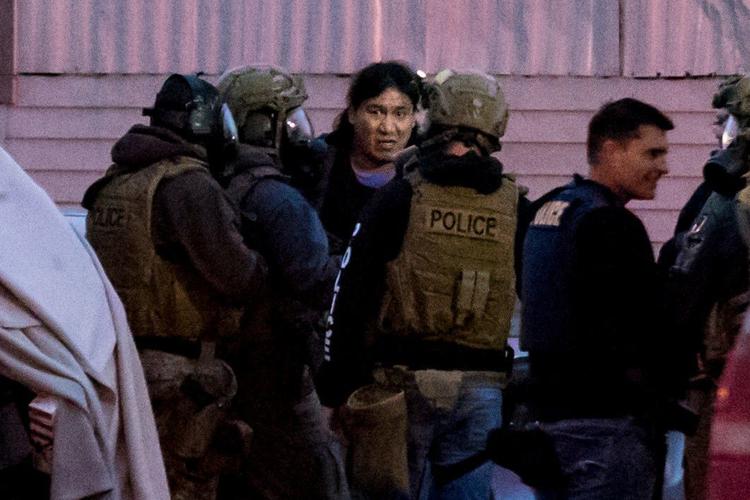 Darren Whiteman standoff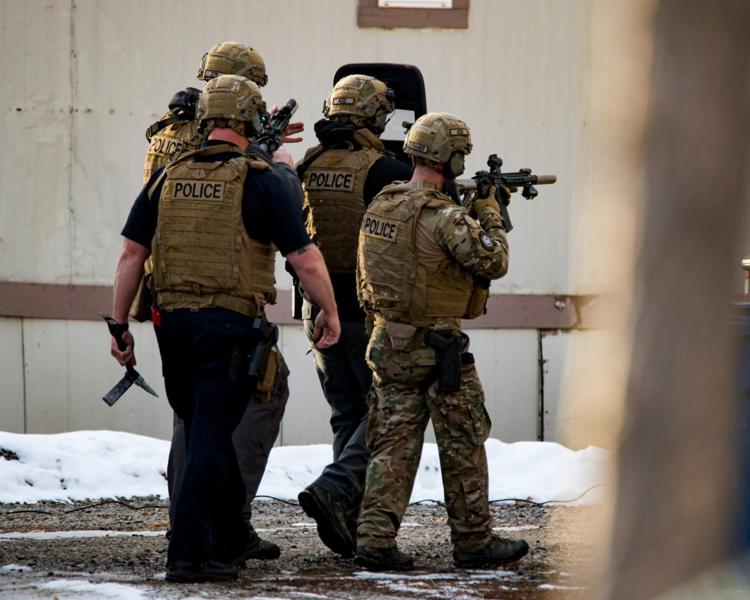 Darren Whiteman standoff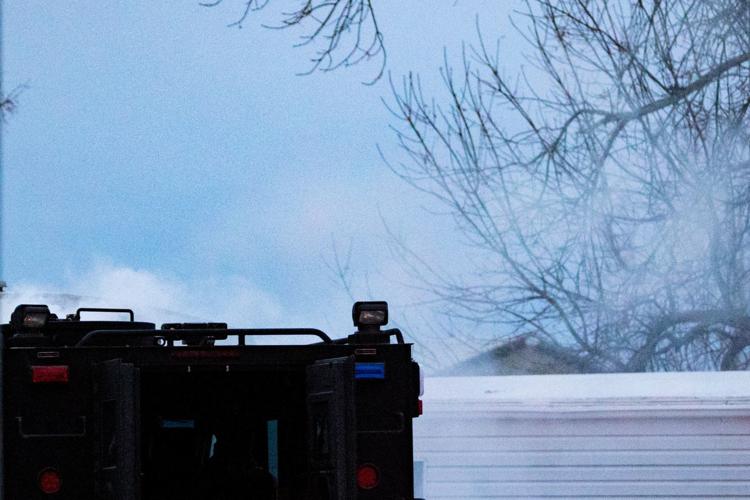 Darren Whiteman standoff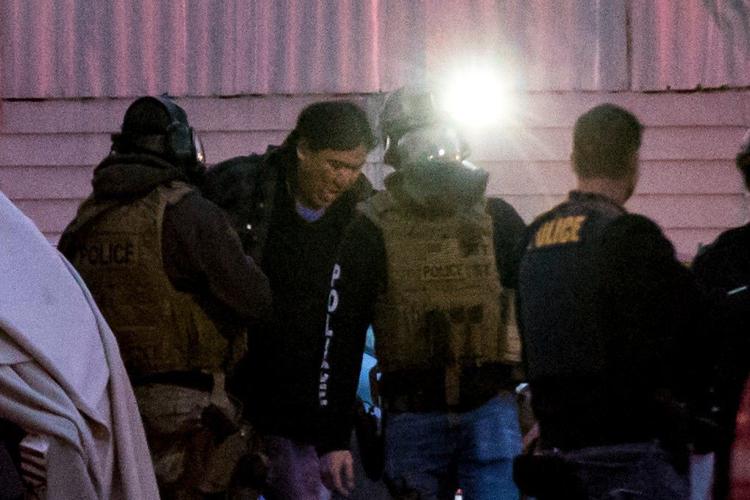 Darren Whiteman standoff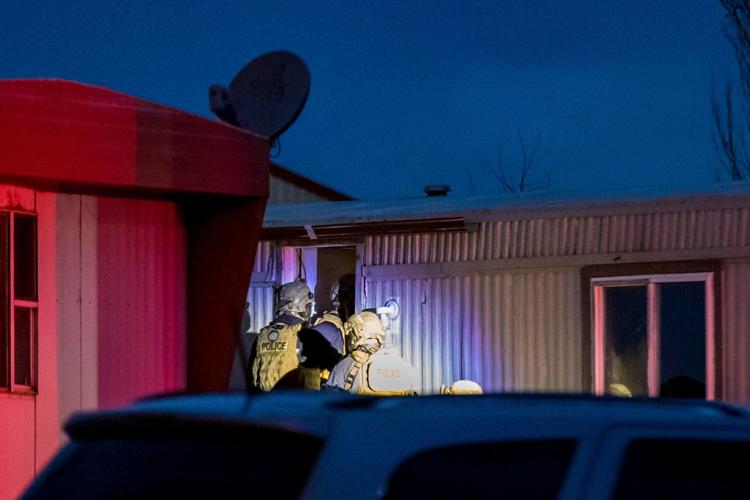 Darren Whiteman standoff