The man suspected of stealing two ATMs from Billings hotels recently has also been charged with burglarizing a home in the Heights in July and taking 28 guns.
Anthony William Felton, 26, was charged with burglary on Nov. 17. Felton broke into a home on the 1300 block of Hardrock Lane while high on meth on July 30, he told detectives. He stole 28 guns, prying open a locked safe to obtain some of them, according to charges.
Felton says he was joined in the burglary by another man, Eric Metzger, but Metzger told detectives he acted only as a lookout and did not enter the home or touch any of the guns. Metzger has not been charged in the case.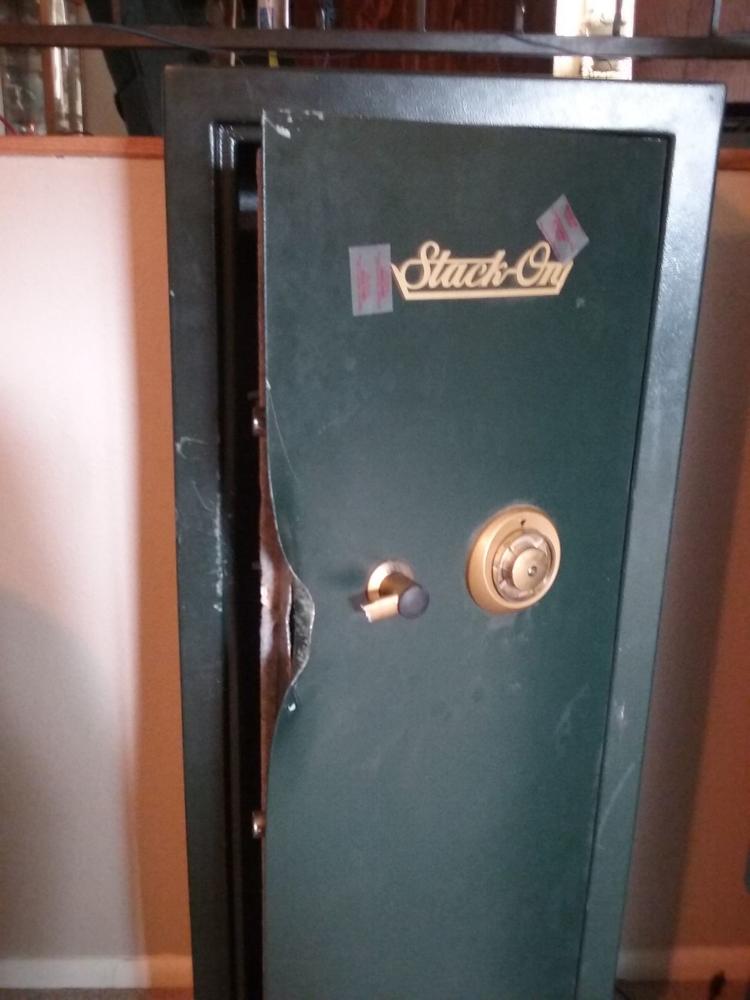 A resident of the home, who'd met Felton roughly a week before, loaned her car to him and told him the family would be out of town camping for a night. When she returned the next day, the safe was pried open, the guns were missing, and she could smell Felton's cologne in the air, she told detectives.
Witnesses in the case told detectives Felton later tried selling the guns or trading them for drugs. Police detectives recovered eight guns in October, but could confirm only five of them as belonging to the homeowner, since the serial numbers had been filed off the others.
Felton said he'd hidden the guns at a shop at 2215 Goodman Road, south of the interstate and near ZooMontana, after meeting up there with several other people. Felton said he'd returned the next day and found the guns missing and was angry at having been cut out of the deal.
Felton contacted detectives in October, requesting to speak with them, charges state. He told them he'd been addicted to meth for eight years and had a $200-a-day habit. He admitted to entering the Heights home and stealing the 28 guns, and he told detectives he wanted the victims to know he was sorry.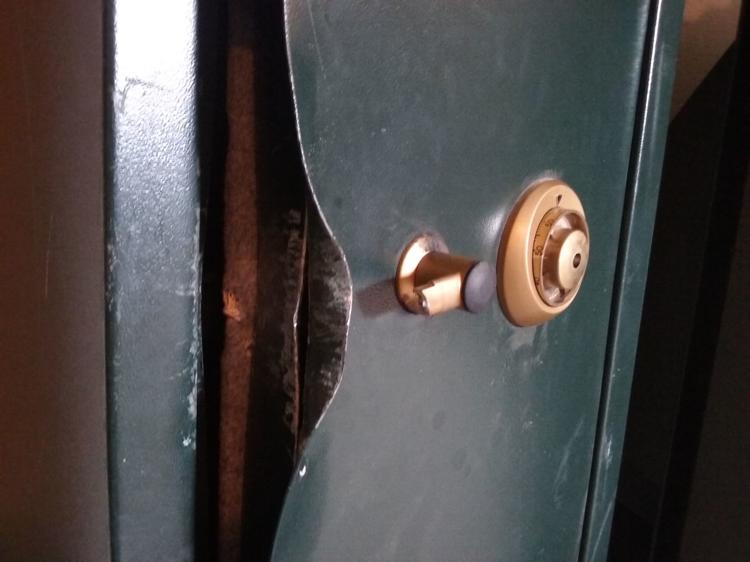 Felton is also the suspect in another ATM theft from the Red Lion Hotel and Convention Center on Halloween morning, according to Billings Police Department Detective Steve Hallam. No charges have yet been filed in that theft. The machine contained $2,500 in cash at the time of the theft.
Felton is also named as a suspect by the Yellowstone County Sheriff's Office in multiple burglaries the office is investigating.
Felton has been referred to a collections agency and had his driver's license suspended for failing to pay $300 in restitution to a business, the Book Cellar, that he tried to break into in March. He was sentenced in July to a $500 fine for the criminal mischief conviction.
Then on Sept. 22, he stole a car. Officers found him a week later in a trailer home, hiding above a water heater, with the stolen car parked outside, according to charges. A man inside the home with Felton said Felton was nervous, pacing around and carrying a large knife, saying he needed to get rid of a car.
Felton then tried to cut up a mattress and hide in it when he saw police, adding that he was likely going back to jail, the witness said.
Officers searched the recovered stolen car and found items that did not belong to the car's owner, including pairs of rubber gloves, computers, numerous sets of keys, a black plastic mask and a large bag of tools.
Felton posted $2,500 bond on Oct. 14 and was released from the Yellowstone County Detention Facility, but did not start GPS monitoring as required.
He was arrested again on a warrant on Thursday night after a foot-chase with sheriff's deputies, who used a Taser to bring him down, according to Undersheriff Kevin Evans. The chase took place along the shoulder of Interstate 94 after deputies pulled Felton over. They'd staked out a residence in Lockwood that Felton was in, and followed him when he fled in a vehicle.
Hallam, the BPD detective, said on Monday that he hoped Felton's string of property crimes would end.
"The higher the bond, the longer we can keep him in, the better off the citizens of Billings will be," Hallam said, of Felton.