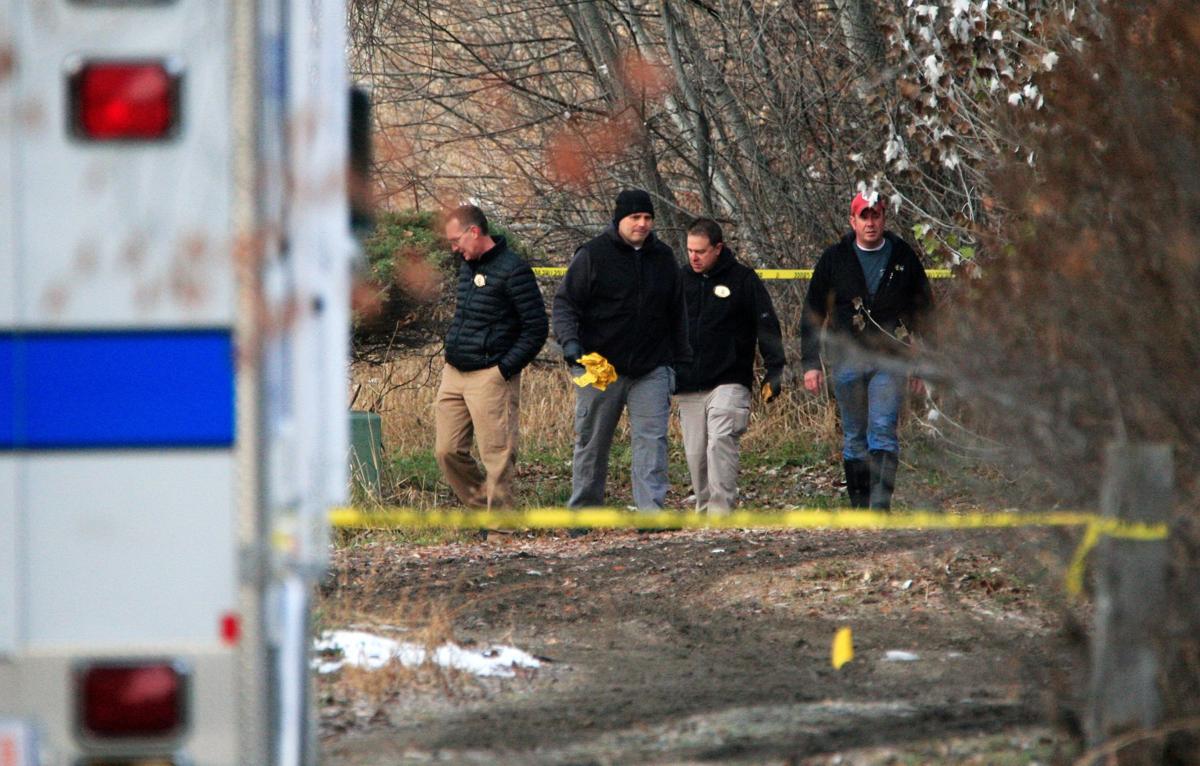 A man whose headless body was found in a transient camp in mid-November told casino staff as he left one night that if anything happened to him, Donald Cherry and Jeffrey Haverty would be responsible.
The information was included in charging documents filed against Cherry, 31, and Haverty, 33, on Monday.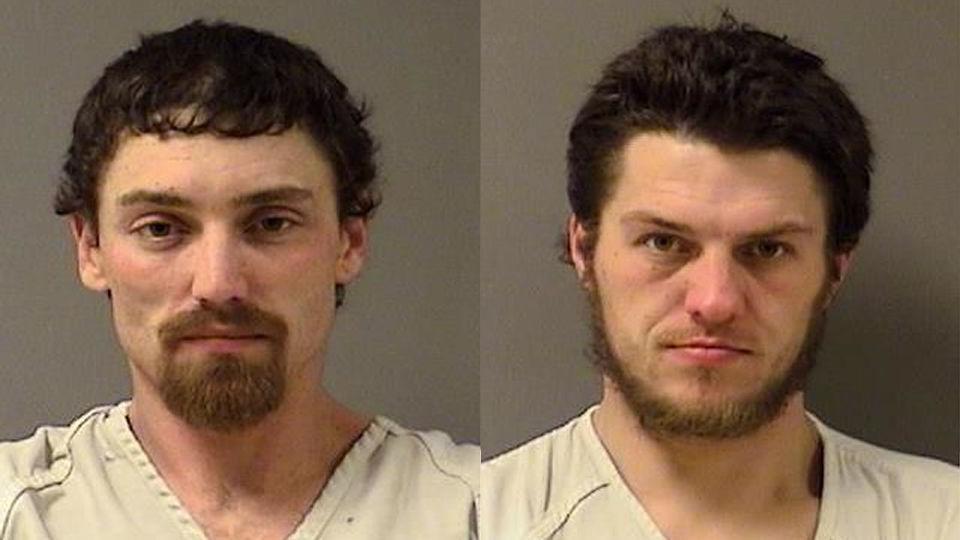 Both men face a charge of deliberate homicide, which is punishable by life imprisonment, or by 10 to 100 years in prison, plus a consecutive two to 10 years for use of a dangerous weapon. The men made their initial appearances in Yellowstone County Justice Court on Monday.
Justice of the Peace David Carter set bond for both men at $500,000 and required GPS monitoring should either be released. Cherry and Haverty will appear next in front of Judge Mary Jane Knisely on Dec. 21.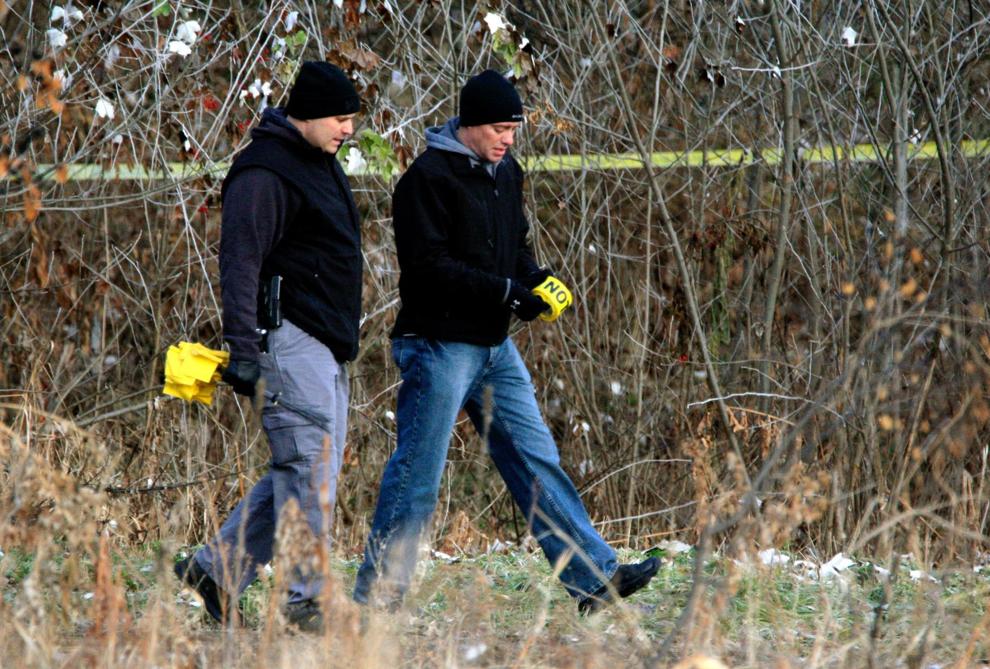 The body of Myron Wesley Knight, 41, of Billings, was found in a transient camp near 32nd Street West and Gabel Road on Nov. 15. Two people walking on a dirt trail near the canal west of Billings Collision Repair discovered the body, according to the Billings Police Department.
But he likely was killed weeks earlier, according to charges. 
Haverty, Cherry and Knight had been together at Montana Lil's Casino, 2850 King Ave. W., on the night of Oct. 26. Knight asked a casino employee to hold his $120 in winnings for the night in case Haverty and Cherry wanted to rob him, the employee told police.
Knight also told the employee that if he did not come back, that Haverty and Cherry would be responsible. He was going to check out Haverty's tent that was set up nearby, he said.
All three were regular customers at the casino and known to staff.
The three left the casino together at 10 p.m. Knight had wanted to see the campsite, Haverty later told investigators. Haverty and Cherry had been camping in a wooded area near 32nd Street West and Gabel Road.
Cherry's girlfriend, identified in the charges only as Z.W., told police she had stayed at the transient camp with Haverty and Cherry, and was there on the night of Knight's death.
On the night of Oct. 26, the three men arrived at the campsite, Z.W. left to go to a gas station nearby and returned 15 to 20 minutes later. At that time, Knight's body was lying on the ground and there was blood on his neck, she told police. She said it looked like he wasn't breathing, she said.
Z.W. watched Haverty begin cutting Knight's head off, she said. He stopped when it became difficult, and Cherry took over. Knight's head was found about 30 feet away from the body, wrapped in a towel and covered with leaves.
The decapitation, she told police, was part of the men's plan to dispose of the body. But they never burned Knight's remains in a fire pit as they planned, she said. 
Knight had just $6 on him when he was killed, Z.W. said, and Haverty was angry because he expected him to have much more.
Z.W. said she went gambling at the Magic Diamond Casino, 3150 King Ave. W., with Haverty and Cherry after they killed Knight.
In separate statements to police, Haverty and Cherry said they didn't know how Knight died and were not involved.
Knight likely was still alive when his killers began cutting off his head, said Dr. Robert Kurtzman, state medical examiner, who assessed bruising around the neck wounds.
The autopsy also showed multiple blunt force traumas, indicating Knight had been beaten. 
Haverty had lost his job, been kicked out of his apartment in late August, and had had his truck stolen, he said in statements to casino staff and to police. Cherry, his friend, had told him about the campsite near 32nd Street West and Gabel Road.
On Halloween, a man entered Montana Lil's Casino with a bleeding head wound, asking to use the phone. He did not say what happened to him, but a couple of days later Haverty was at the casino and told staff he had hit the man with his hatchet while they were smoking.
Casino staff also told police about a separate incident in which Haverty came into the casino and was "flailing" his hatchet around, saying a man outside had tried to shoot him. The last time the casino staff reported seeing Haverty was on Nov. 3, when he said he planned to move to Arizona.
U.S. Marshals Service deputies with the Montana Violent Offender Task Force found and arrested Haverty at a friend's house on the West End on Nov. 18. The friend later told police Haverty had asked her how to wash blood out of clothing, charges state.
Haverty has a criminal history.
He had been serving probation on a suspended sentence for criminal endangerment out of Wheatland County from April.
Charging documents state that in July 2016, Haverty rubbed his own feces in his partner's face and assaulted her and their 1½-year-old child.
Haverty was also convicted of partner or family member assault in Harlowton in 2014.
He also faces a felony drug possession charge from the Nov. 18 arrest because he was found with meth residue on a pipe in his pocket, charges state.