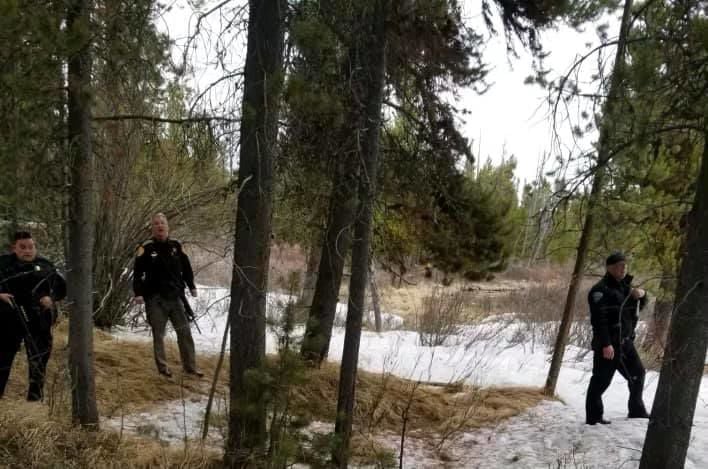 The 40-year-old man who was mauled by a grizzly bear near a campground north of West Yellowstone last week has died. 
Carl Mock of West Yellowstone had been recovering from surgery at the Eastern Idaho Regional Medical Center in Idaho Falls when he suffered a massive stroke and died, according to an update on the GoFundMe page initially set up to help Mock and his family pay for medical expenses. 
West Yellowstone resident Keith Johnson, who organized the GoFundMe, wrote the update about Mock's death. 
"This comes as a terrible shock and is heartbreaking to everyone, since both the surgeries went so well," Johnson wrote.
Mock had been a guide and worked for Backcountry Adventures, which offers guided snowmobile and snow coach trips in Yellowstone National Park. Backcountry Adventures, which is owned and operated by Jerry Johnson and Jacquelyn Johnson and their children Keith and Jacquelyn, also shared the news of Mock's death on their Facebook page. 
On the GoFundMe page Mock was described as "a hard-working guy with an infectious smile" and "a loyal friend that would help any of us however he could." Mock was also said to have a passion for the outdoors, hiking, fishing and photography. 
Mock had been mauled last Thursday near the Baker's Hole campground in the Custer Gallatin National Forest about 3 miles north of West Yellowstone. He sustained what were described as severe injuries.
Investigators were returning to the site of the mauling Friday when an older-age male grizzly bear charged them, and despite hazing attempts, continued to charge. The bear was shot and killed, dying about 20 yards away from the group of investigators. 
Investigators later found a moose carcass cached within 50 yards of the mauling site, indicating the bear was defending a food source during the attack, according to Montana Fish, Wildlife and Parks.
As of Sunday afternoon 285 donors had helped raise $24,184 and several people wrote notes about the memories they have from when Mock had been their guide.
According to Johnson money raised through donations dropped off in cans throughout West Yellowstone and through the GoFundMe page will go toward helping Mock's family cover medical and funeral expenses.
"We appreciate the continued support from this community to help ease these financial burdens for Carl's family," Johnson wrote.