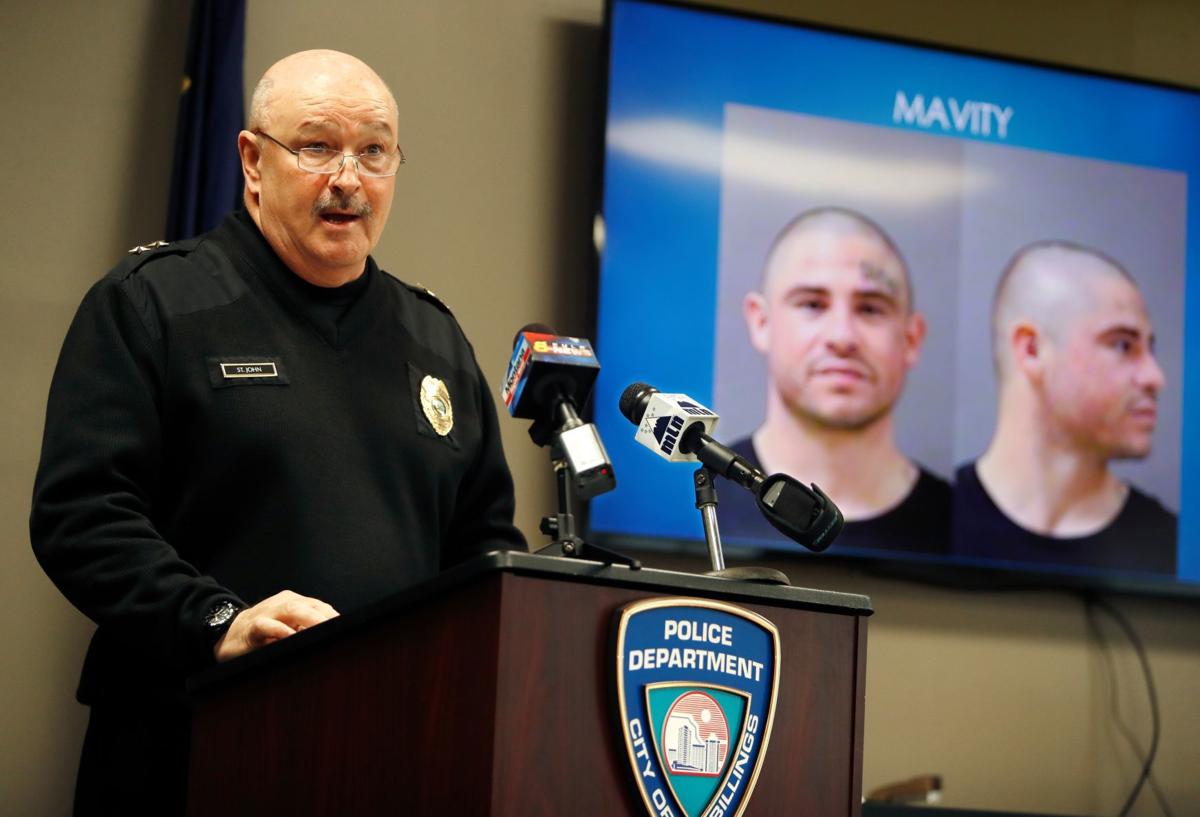 A Shepherd man running from Billings police pulled a gun on an officer before he was shot dead Sunday afternoon, Billings Police Department Chief St. John said during a Monday morning press conference.
Police were investigating a report of someone trying to sell stolen guns at a pawn shop when 26-year-old Chance Mavity ran from them, St. John said.
Two officers fired at Mavity 19 times, and Mavity fired back five times, for a total of 24 shots fired in the downtown alleyway, St. John said.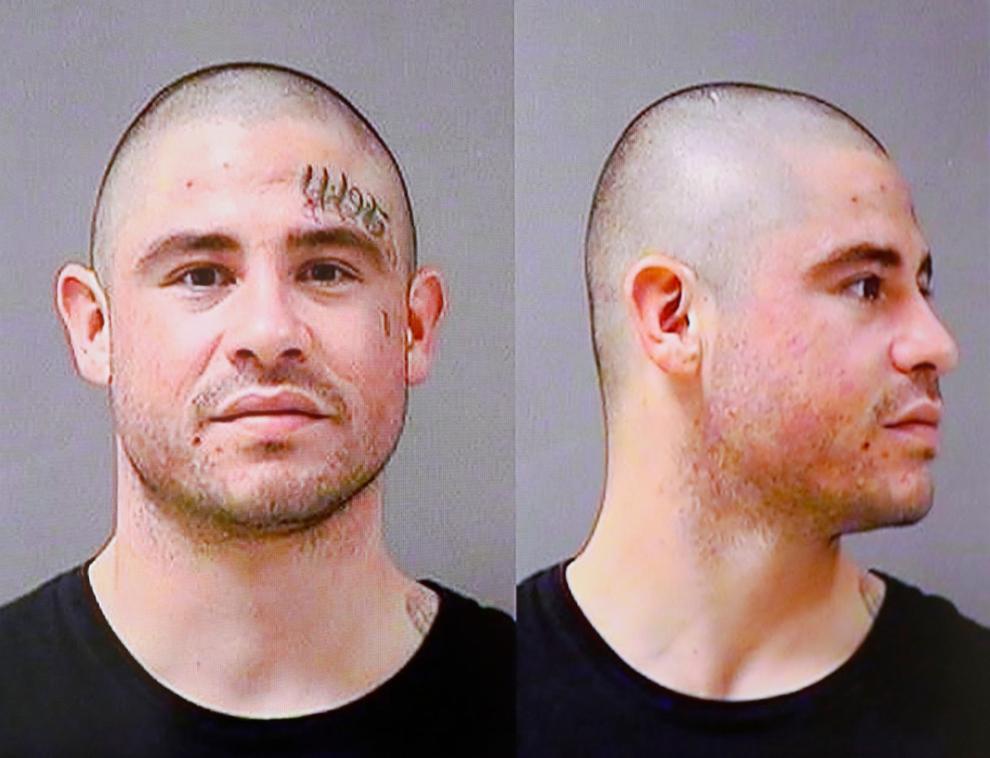 Mavity was a registered violent offender with previous assault charges who was wanted for absconding warrants and a probation and parole violation, St. John said. He had access to several firearms and "the willingness to shoot it out with police before going back to jail," according to a warning to officers issued for him within the past two weeks, St. John said.
"We knew that if we were to run into him there was a high propensity for violence," St. John said. "I don't know if the officers knew who he was at the time. The information I have is there's suspicious people trying to pawn some stolen guns." 
St. John said he was unaware of any relation between Chance Mavity and Alexander Mavity, a BPD detective killed in the line of duty nearly 30 years ago. 
Officers Kodi Kaiser and Brad Mansur fatally shot Mavity. Kaiser has 10 years of law enforcement experience, and Mansur has eight, St. John said. Neither officer wore a body camera, which St. John said is not required of them. The shooting was out of sight of their patrol car camera, but that device did catch some of the audio, St. John said.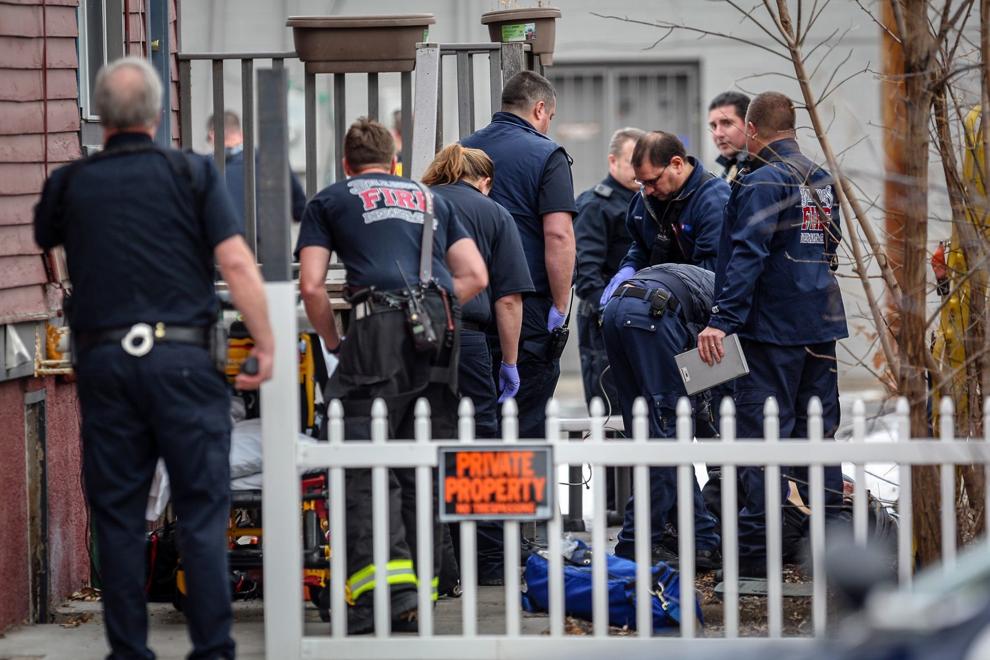 "I think the shooting itself was very rapid, and the audio that I heard, they spent several minutes communicating, giving instructions, trying to gain compliance," St. John said. 
Mansur and Kaiser are on paid administrative leave as a part of department protocol for shootings involving officers, St. John said. Kaiser fired 15 shots and Mansur fired four, for a total of 19 shots. Mavity is believed to have fired five times at police with a 9 mm semiautomatic handgun, St. John said. Mansur and Kaiser were uninjured. Mavity was pronounced dead at the scene, and St. John said details about his injuries would be included in an autopsy report. 
Billings has one of the highest rates of fatal police shootings among U.S. cities of similar size and has contributed half the fatal police sh…
It was about 1:55 p.m. when Kaiser and Mansur responded to Northside Pawn on the 2200 block of First Avenue North where people were suspected of trying to sell stolen guns. They began speaking with two people in the parking lot when a third person walked outside. Mavity then walked out of the building and took off running, St. John said. 
Mavity ran west and then north, hopping a fence that left him in an alley between homes and businesses, including Enterprise Rent-A-Car, St. John said. After running to the west, Mansur confronted Mavity. Mavity then retraced his steps and began heading east, where Kaiser confronted him. 
"Officer Kaiser saw something in Mavity's hand and ordered him to drop it," St. John said. "Mavity refused to comply, yelled profanities at Kaiser, raised the weapon and fired, narrowly missing Officer Kaiser's head."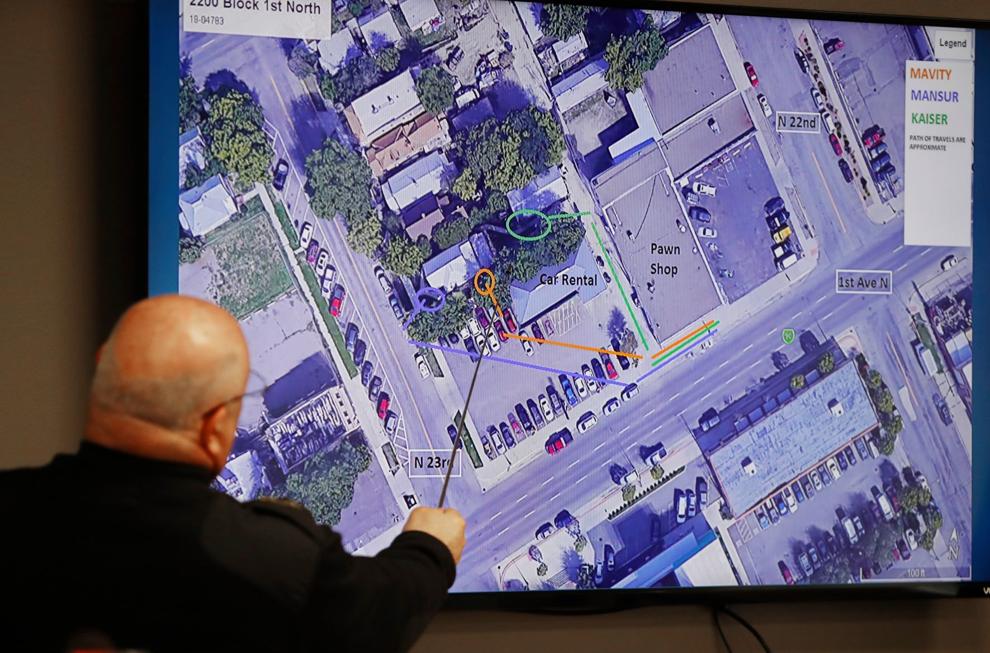 Kaiser also fired his gun and sought cover, St. John said; it's not clear who fired first. During that exchange Kaiser shot Mavity multiple times, bringing him to the ground where he "refused to drop the weapon and continued to swear and fire at Kaiser while on the ground." 
Kaiser and Mansur continued to tell Mavity to put the gun down, and Mavity continued to resist, St. John said. When Mavity pointed his gun at Kaiser again, Mansur fired his gun, St. John said.
"Despite being mortally wounded, Mavity continued to resist with weapon in hand until he succumbed to his wounds," St. John said.
In the past six months, three people have been shot dead by Billings police officers.
Police "secured" Mavity and tried to treat his injuries until medical personnel arrived, St. John said. 
Mavity fired a semi-automatic handgun five times at officers, St. John said, but did not strike either of the two officers who fired at him.
The police chief said he did not know how many times Mavity was shot, or where on his body he was shot.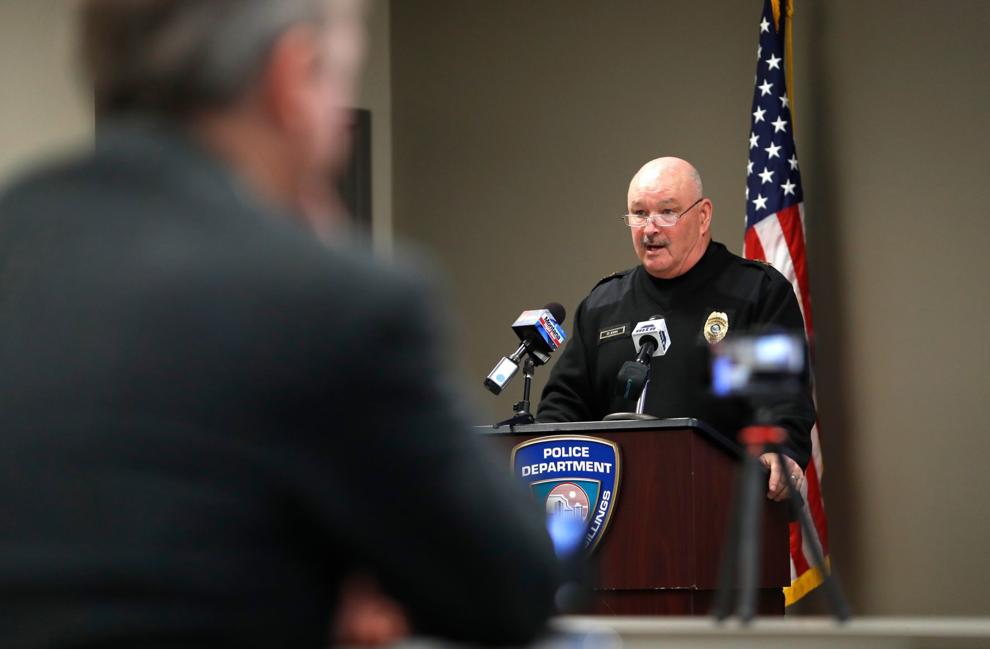 St. John said he believed some witnesses were walking around in the area when shots were fired. No one else was reported injured. "I do know in speaking to our officer, he heard it go by his head, so that's too dang close. Totally unacceptable," St. John said. 
Sunday's incident marks the first fatal officer-involved shooting of 2019 in Billings. Mavity's death is the eighth as a result of a police shooting in Billings since 2015. 
BPD detectives are investigating the shooting. St. John said they remained at the scene until midnight the day of the shooting. The completed investigation will be sent to the Montana Department of Justice's Criminal Investigation Bureau and the Yellowstone County Attorney's office for third-party review, according to St. John. The Yellowstone County Attorney's office will also schedule a coroner's inquest to review the police shooting in accordance with state law, St. John said. 
In September one evening, police arrived at a scene just west of downtown and found a 38-year-old man lying in the street with a gunshot wound…