A 30-year-old man on probation, who rammed police vehicles in a downtown parking lot earlier in October, had used meth and was panicked about getting caught for stealing the truck he was driving, according to charges filed Monday.
Melcher, born in Arizona, is serving probation in Montana for a 2017 drug possession charge from Yellowstone County.
Melcher made his initial appearance in Yellowstone County Justice Court on Monday. Justice of the Peace David Carter set bond at $100,000 and required a GPS monitor prior to release. 
Melcher did not enter a plea to the charges. 
The shooting at the Holiday gas station, located on the corner of North 27th Street and Sixth Avenue North, took place around 2:45 a.m.
According to charges, Melcher was driving a white Ford F-350 involved in a burglary the day before at a business at 122 N. 12th St.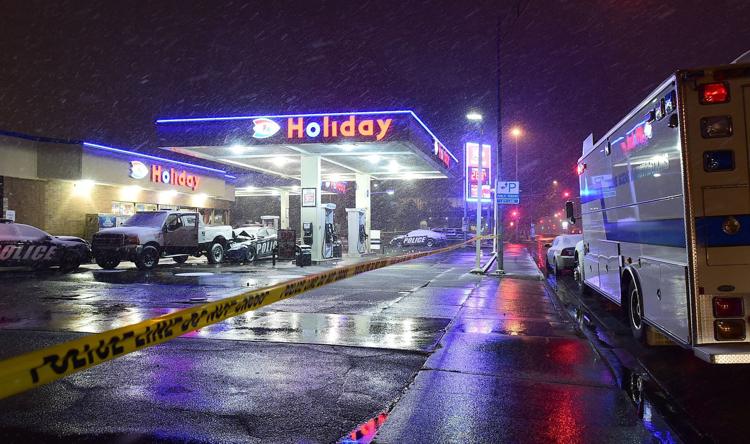 Officers had been briefed on the burglary and suspect vehicle involved, and a patrol officer spotted what he believed was the stolen truck while on patrol in the downtown area early in the morning on Oct. 9.
That officer, Tracy Icard, followed the truck to the gas station and pulled in behind it, while two more patrol cars showed up, according to charges.
You have free articles remaining.
Keep reading for FREE!
Enjoy more articles by signing up or logging in. No credit card required.
Later while being treated in the hospital, Melcher told police detectives he had used meth "in the time prior to his encounter with law enforcement" that morning, and had stolen the white Ford F-350 that he was driving at the time of his arrest, according to charges.
"He said he panicked when he saw police officers and was scared," charges state. "He said he did not want to get a vehicle theft charge on his record."
Melcher is accused of ramming Billings Police Department Officer Tracy Icard and injuring him while Icard sat behind the wheel of his patrol car. He's also accused of driving at Officer Jeremy Boeckel in the process of ramming the police cars that had attempted to box him in. Melcher is charged with two counts of assault with a weapon for those allegations.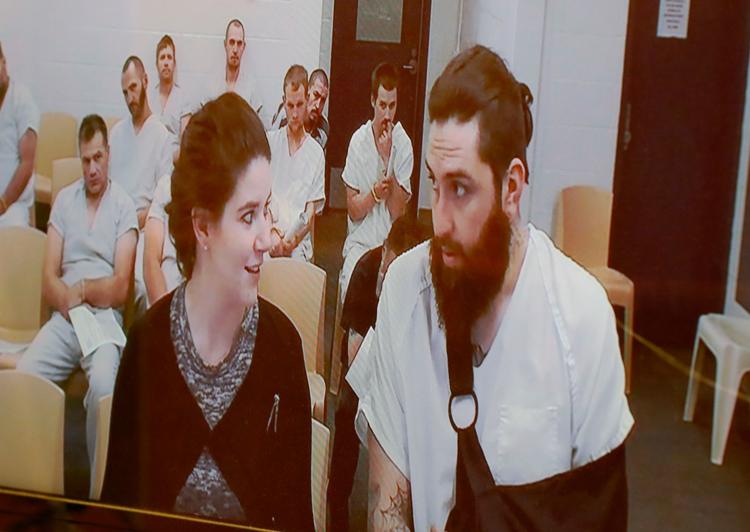 Officers Jeremy Boeckel and Brett Hilde fired on Melcher and hit him "several times," according to charges. Charges say only that Melcher was hit "several times," and do not specify how many times he was struck, or where.
He also faces one count of criminal endangerment for allegedly endangering customers of the Holiday store who were on foot in the area at the time.
Finally, Melcher is charged with criminal mischief, accused of causing roughly $70,000 in damage to three Billings police vehicles.
Melcher was sent to the hospital after he was shot by officers in the early morning incident. He was booked into the Yellowstone County Detention Facility on Friday.
Icard was also hospitalized later that morning. Icard had neck pain and a stinging sensation from his jaw to his neck, charges state. He's receiving ongoing medical treatment for the injury.
The charges carry a maximum total penalty of 50 years and six months in jail.