Billings has been chosen as a proposed site of a Colorado-based medical school.
Rocky Vista University announced Tuesday it has selected Billings as the future site for its proposed four-year medical school, according to a press release from Big Sky Economic Development and Rocky Vista.
It would be the school's third campus in the Mountain West region, with other locations in Colorado and Utah. 
Under the proposal, 80 students would begin taking classes in 2023, with the entering class growing to 120 the next year and up to 160 students in subsequent years.
David Park currently serves as the campus dean at the school's Utah campus and will lead the Billings efforts. Park said he'd been in talks with Rocky Mountain College and Montana State University Billings about opportunities to streamline cross-campus classwork.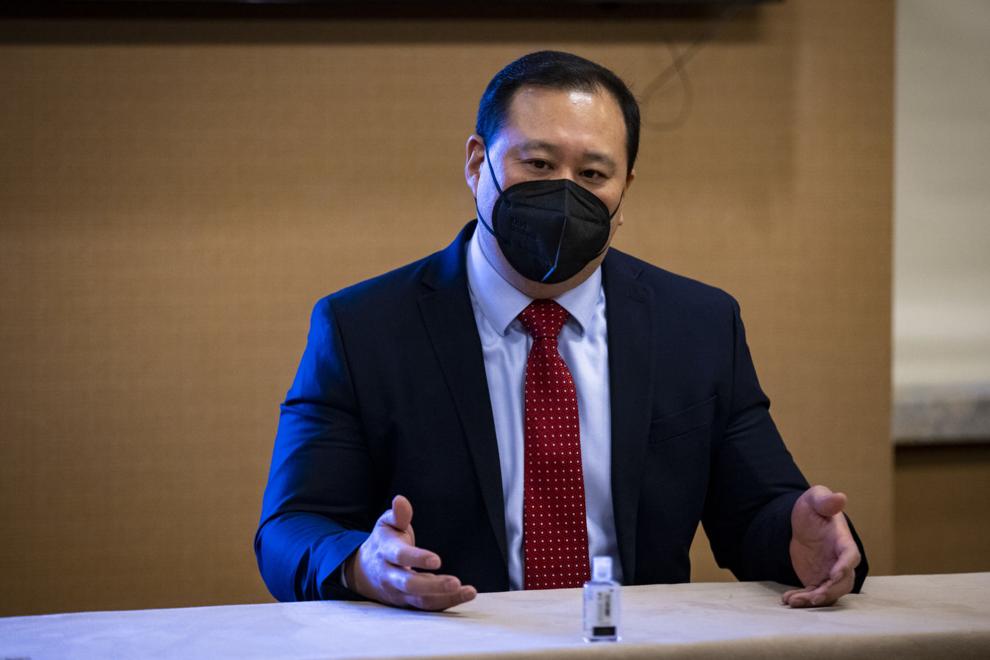 Similarly, Rocky Vista has been talking to Billings Clinic, St. Vincent Healthcare and RiverStone Health about possible collaborations.
"So this is a win-win," Park said. "It's a symbiotic partnership with the medical systems."
The plans have been approved by the Montana University System. Next up, Rocky Vista must secure approval from its accrediting institutions.
Those applications are already underway, according to Clint Adams, Rocky Vista president and CEO.
The announcement about the Billings proposal comes at the same time that a separate private medical school, Touro College and University System, seeks to open a location in Great Falls.
Currently, Montana has no four-year medical school. The state also continues to struggle with a shortage of qualified medical providers. 
Like Rocky Vista, Touro has received approval from the Montana University System.
"It has no impact on us," said Adams. "We are already through the application cycle and we are well engaged in clinical rotations. We have a site. We're building a building. And, you know, Montana is under-served, and if they can support a second medical school, this is great."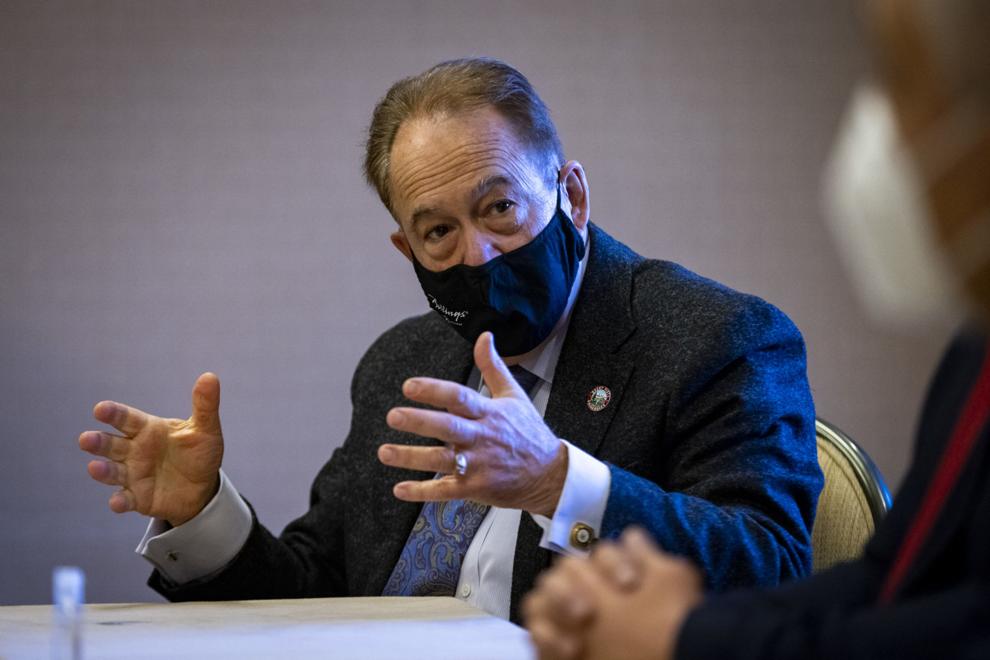 Dr. Paul Dolan, chief medical information officer with Benefis Health System in Great Falls, said he's skeptical that Montana can accommodate two new medical schools at the same time. Dolan is in talks with Touro College for their proposed site in Great Falls. 
Just five years ago, two private medical schools were eyeing new locations in Montana, but withdrew following concerns from the Montana medical community that the state didn't have the capacity to educate and provide hands-on training to hundreds of medical students.
Park said he is confident the Billings community could host the new school. He said he wouldn't expect all of the Rocky Vista students in Billings to stay in town, or even in Montana, for their residencies.
In a statement Tuesday, Billings Clinic Chief Medical Officer Dr. Toni Green-Cheatwood offered a word of caution. 
"We are excited about the important economic opportunity this presents. However, our first priority is to ensure that we fully engage our medical staff to determine what level of commitment can be made to future training so that it doesn't take away from our strong and ongoing commitment to programs such as WWAMI, the Rocky PA program, and our existing residencies," she said. "With a mission of health care, education and research, we take every opportunity for advancing education seriously and will work diligently to explore how we may be able to add value to this effort."
St. Vincent looks forward to working with Rocky Vista on expanding clinical rotations and improving medical education in Billings, said Dr. Michael Bush, the hospital's chief medical officer.
St. Vincent Healthcare and SCL Health physicians plan to partner with Rocky Vista to offer medical students clinical rotation opportunities and training. 
"This is a really good opportunity for all of us to really ramp up our participation in medical education and it'll be for the betterment for medical care in this whole region in the state," Bush said.
Rocky Vista was started in Parker, Colorado, and in 2017 opened a new location in Ivins, Utah. It has residency relationships with medical facilities in both states and others in the West.
Big Sky Economic Development has worked for months to attract Rocky Vista to Billings and said if the school's expansion plans are approved, it would trigger private investment for things like student housing.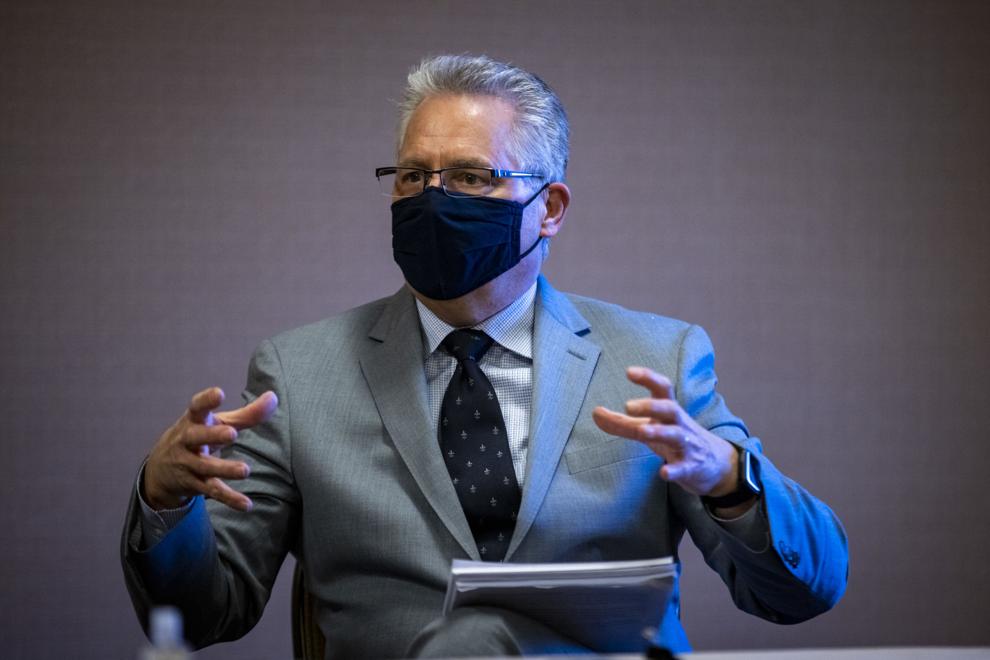 "And that's really important, especially coming out of 2020, needing to gain traction and economic recovery," said BSED Executive Director Steve Arveschoug. "This is an opportunity for us to do that. But it does it in an area that just adds value to one of our existing strengths, and that is our health care."
Once completed, the Billings RVU campus would include a 135,000 square-foot facility on a 12-acre campus at the southwest corner of Monad and Shiloh roads.
Rocky Vista University and BSED jointly estimate the proposed school would have an economic impact of $78.6 million, provide 350 jobs and $1.2 million in taxes.
By 2026, the school would generate "directly and indirectly" $67 million in economic impact and add $3.3 million in state and local government revenue, according to the press release.
Bob Wilmouth, president of Rocky Mountain College, called the news of the proposed Billings school "a win-win-win all the way around."
He hopes the new school could provide opportunities for his students in occupational therapy and physician assistant programs to learn and complete medical rotations alongside students in the medical degree program Rocky Vista is proposing.
He said from his vantage, he didn't have concerns "at all" with the region's ability to provide hands-on learning opportunities for students if a new school opened in Billings. 
Gov. Greg Gianforte has indicated support for both Rocky Vista and Touro, the school looking to establish a Great Falls location, spokeswoman Brooke Stroyke said.
"Montana faces a substantial shortage of doctors and specialists, particularly in our frontier, rural, and Tribal communities, and Gov. Gianforte is encouraged that medical schools are looking to establish programs in Montana to recruit, train, and retain health care providers here," Stroyke said.
Gianforte has met with the Rocky Vista team and plans to meet with officials from Touro College soon.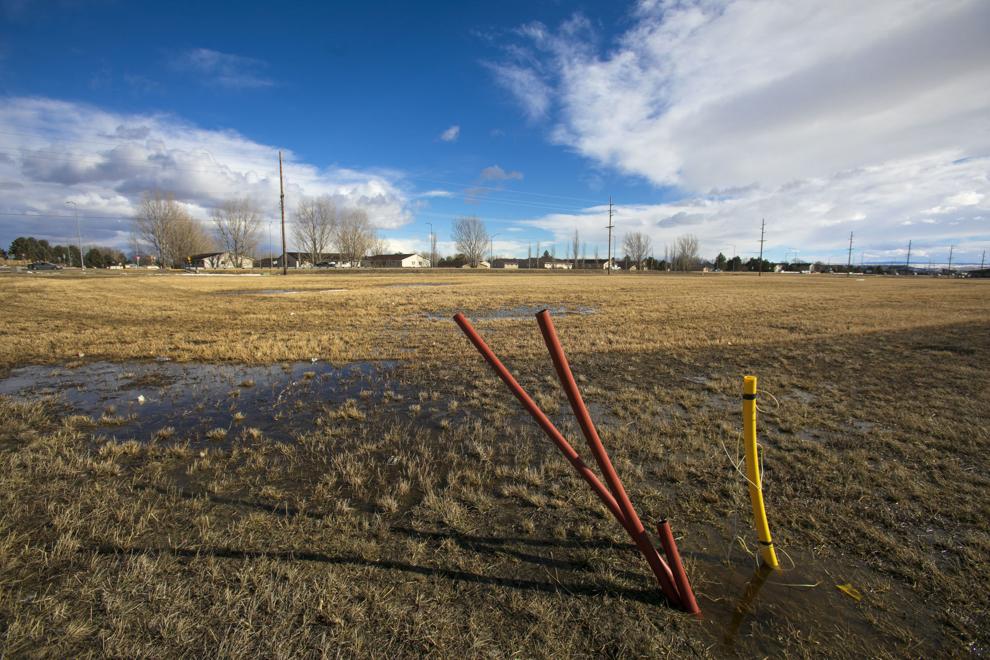 Fly-by history: Aerial photos show decades of growth in Billings
Fly-by history: Aerial photos show decades of growth in Billings
Billings Polytechnic Institute (Rocky Mountain College)
Deaconess Hospital and Cobb Field
Downtown looking south
East end
Fairgrounds
Pioneer Park
Rocky Mountain College and Veterans Park area
St. Vincent Hospital
Sugar refinery
Eastern Montana Normal School (MSUB)
Billings Airport
Downtown looking north