A new independent study shows that MetraPark has a $150.9 million annual impact on the local economy.
Rob Gilmore, the CEO of Circle Analytics, which conducted the study, presented his findings Monday to the Yellowstone County Board of Commissioners. NorthWestern Energy funded the 17-page report.
Gilmore told commissioners the study reflects an effort to produce "defendable numbers." Ray Massie, MetraPark's marketing and sales director, said that if anything, some figures in the report are "a little understated," including the estimated $26 million in vendor sales from the 32 public events in 2017. There's no way to determine how much money vendors actually pocketed in 2017, because they're not required to report it.
Gilmore said the $150.9 million figure measures the financial impact provided only by the 296,000 or so MetraPark visitors from outside the area during 2017, a year that included five sold-out Garth Brooks concerts. Report readers and decision-makers might keep in mind, Gilmore said, that "even local people spend money."
Country superstar Garth Brooks may have packed up his 20 semi-tractor trailers and headed down the road to his next gig, but MetraPark is stil…
As part of his report-writing, Gilmore assumed out-of-town visitors to MetraPark spent 1.1 days in Billings, with the average visitor spending $180.
Massie said the additional "Garth effect" on MetraPark's 2017 economic impact totaled $1.5 million.
In all, about 782,000 people attended MetraPark events in 2017, including trade shows, sporting events and concerts.
Of the $150.9 million, $87.8 million is what Gilmore labeled the gross county product — the sum of labor compensation, capital-type income and indirect business taxes and fees, which amounted to about $10.8 million.
Total labor income — compensation to employees and self-employed proprietors, including retirement benefits and health insurance — was $52.2 million.
The number of jobs generated as a result of MetraPark's operation was 2,023.
"MetraPark doesn't employ that many people," Gilmore noted. "It's vendor spending and capital improvements" along with MetraPark's operating revenue that contribute to the number of jobs dependent on MetraPark's operation, the report notes.
You have free articles remaining.
"It takes a facility like MetraPark to attract the kind of vendors it does," Gilmore said. "That's why this study is based on outside-the-area visitors."
"We knew that MetraPark is an economic driver in this community and is a huge benefit," said Patrick Klugman, senior project manager with Big Sky Economic Development, who helped coordinate the reporting involved in the report. "Now we can defend MetraPark with statistics and show its benefit. We as a community made an investment into making MetraPark the asset that it is."
Commissioners said they appreciated having the report in hand — especially as they must make decisions including MetraPark's capital improvements.
"Those numbers are better than I expected," said Commissioner Robyn Driscoll.
"As we improve the facility, we can tell the community this is a good place to invest," said Commissioner Denis Pitman.
Despite having taken some valuable time out from MontanaFair preparations, Massie and MetraPark General Manager Bill Dutcher were all smiles speaking to reporters after Monday's commission session.
"When you have something that's always been there (MetraPark opened in 1975), you don't realize what the impact is," Massie said. "We kind of always knew it was a big deal. Now we can prove it."
"People learned a lot with the absence following the Father's Day tornado (in 2010)," Dutcher said. "With the improvements, after we reopened in 2011, we started on track with a new understanding of what the facility means to the region."
---
Retrospective: Metra through the years
Yellowstone County Multi-Use Building model

Boulders found during excavation for Metra, October 1973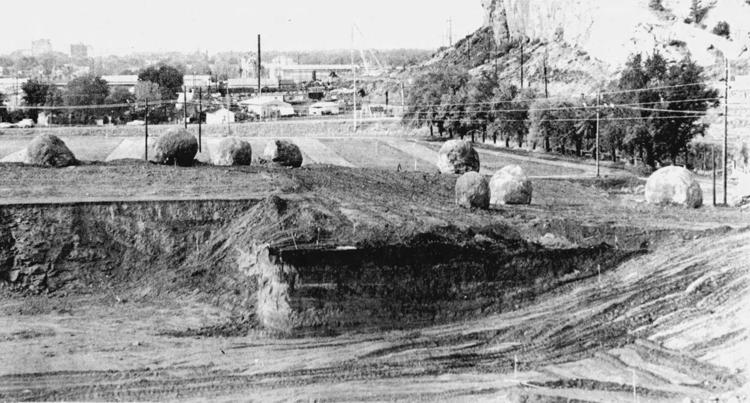 Boulders found during excavation for Metra, October 1973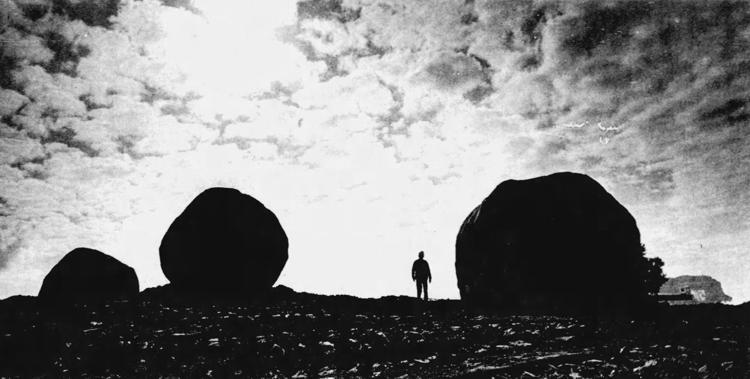 Metra under construction, August 1975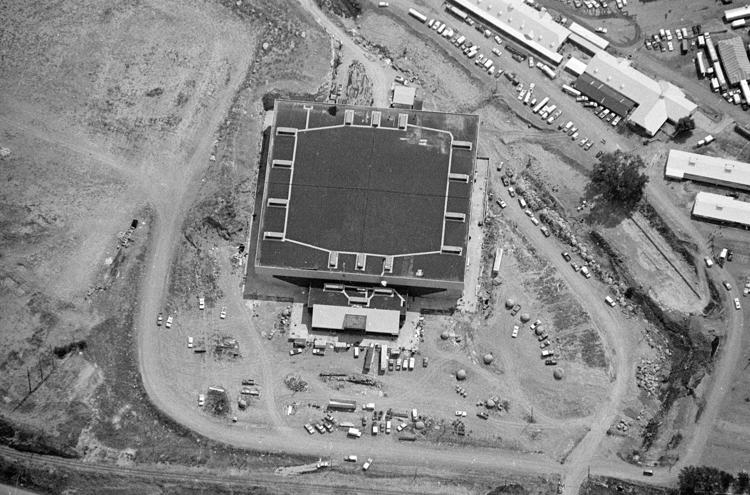 Construction on Metra, September 1975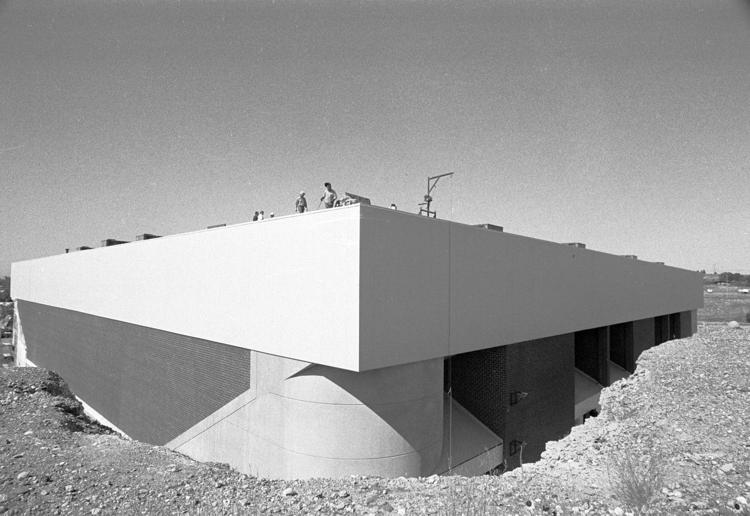 Metra concourse during construction, September 1975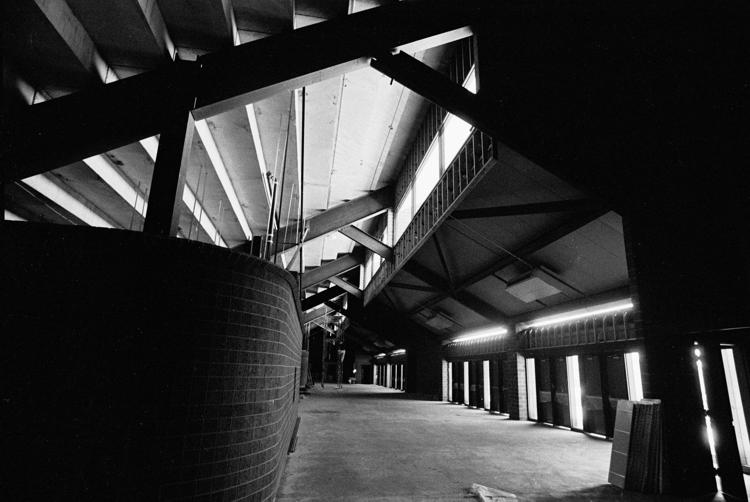 Construction on Metra, September 1975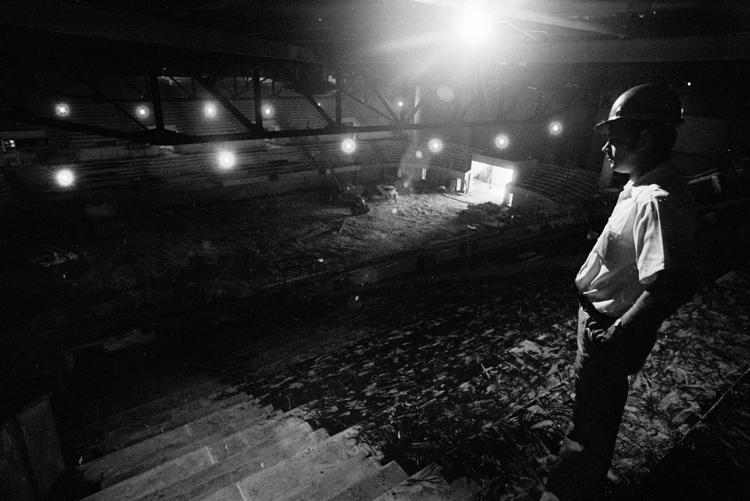 Construction on Metra, September 1975
Construction on Metra, September 1975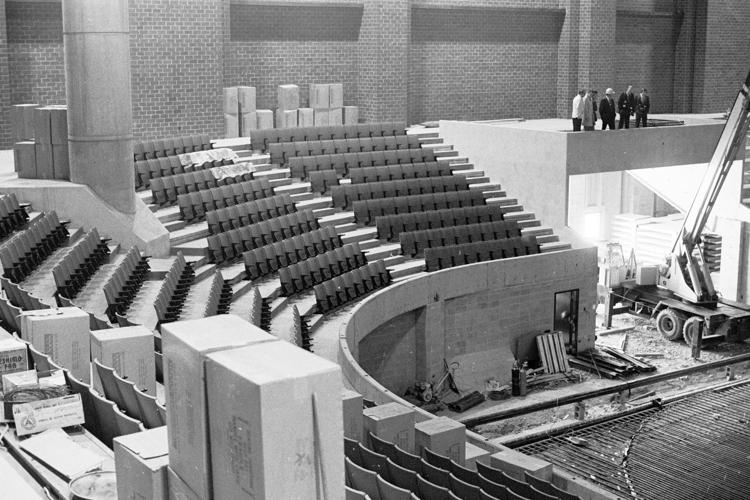 County officials tour Metra during construction, October 1975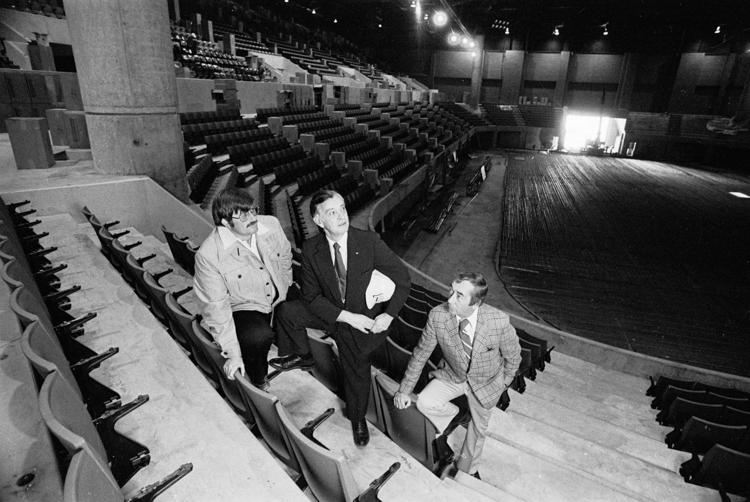 Floor being installed at Metra, October 1975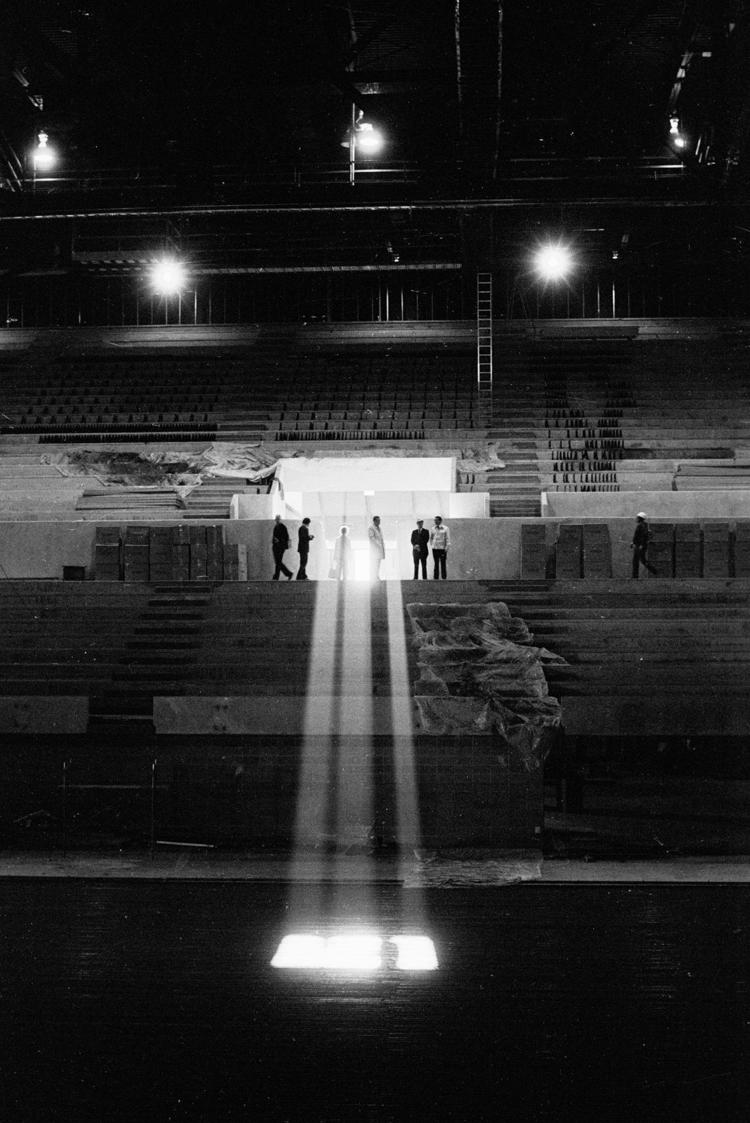 Floor being installed at Metra, October 1975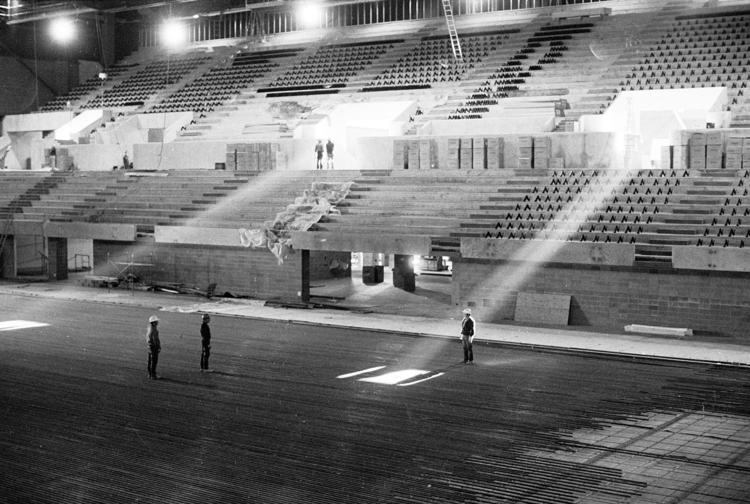 Metra from the air, February 1977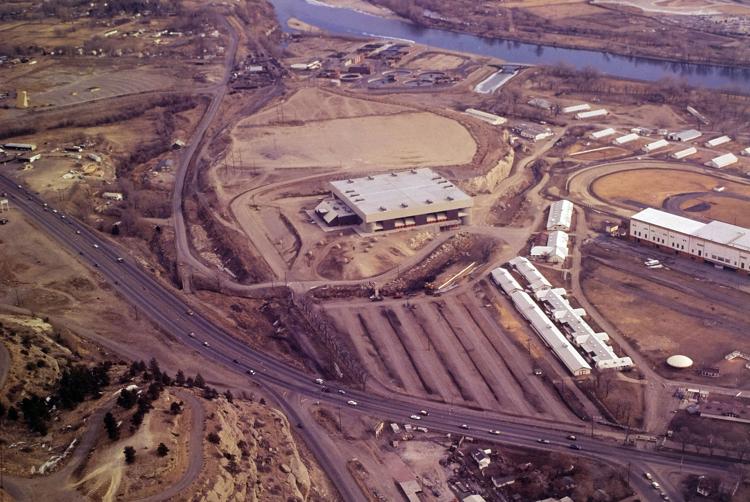 Metra and fairgrounds, August 1978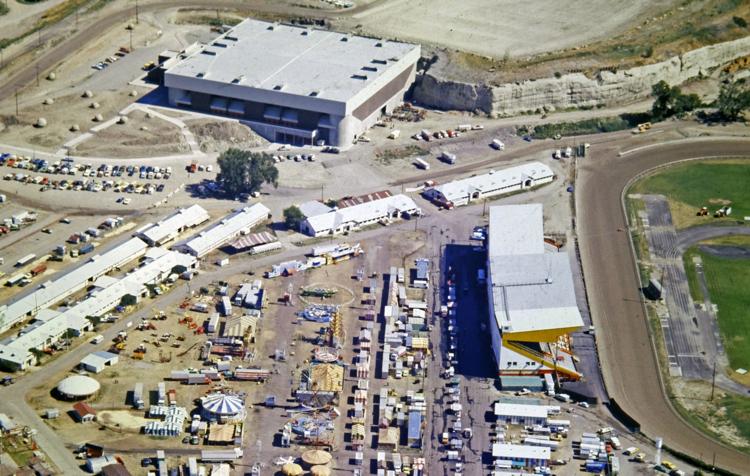 Metra exterior, August 1978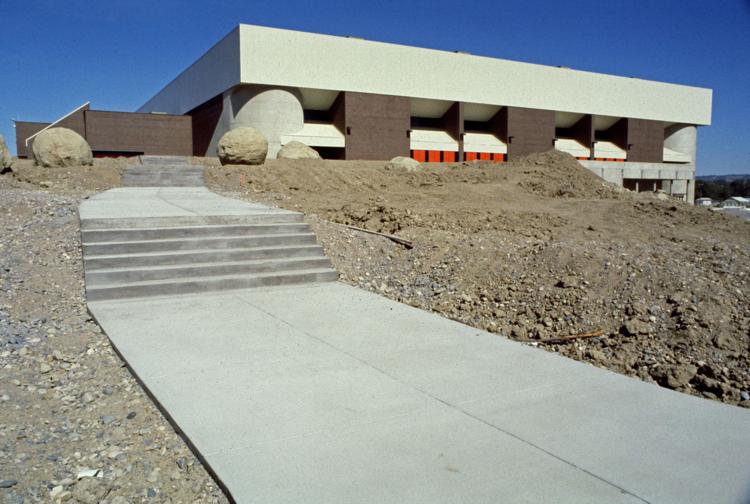 Metra exterior, August 1978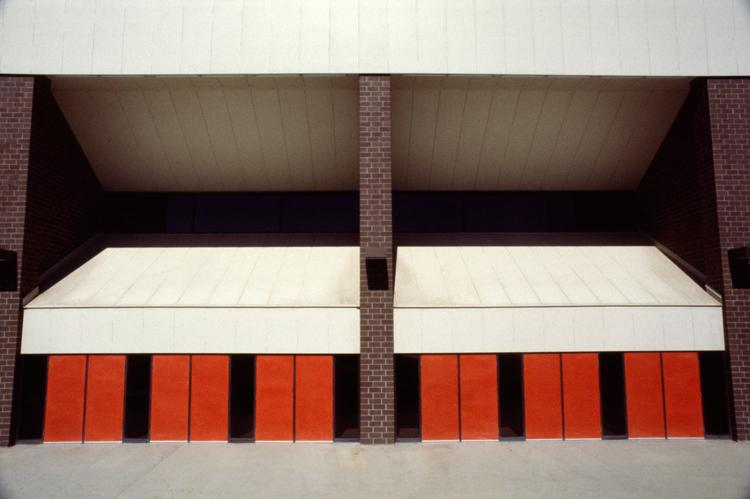 Metra exterior, August 1978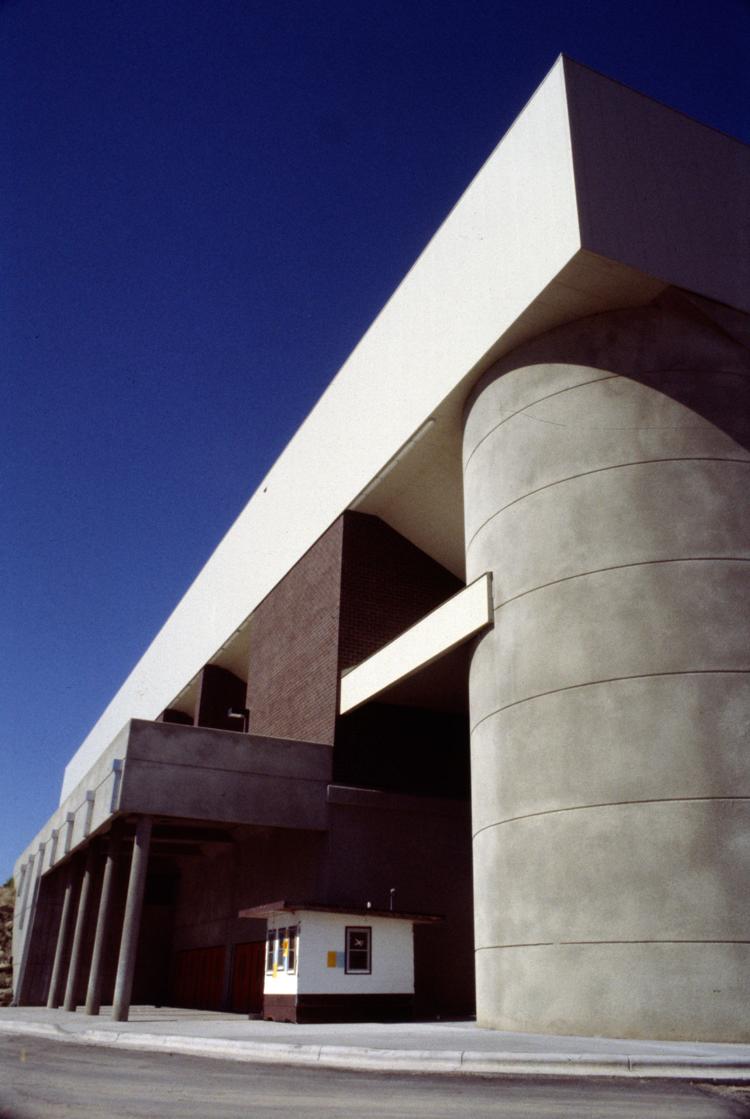 Stairs at Metra, June 1979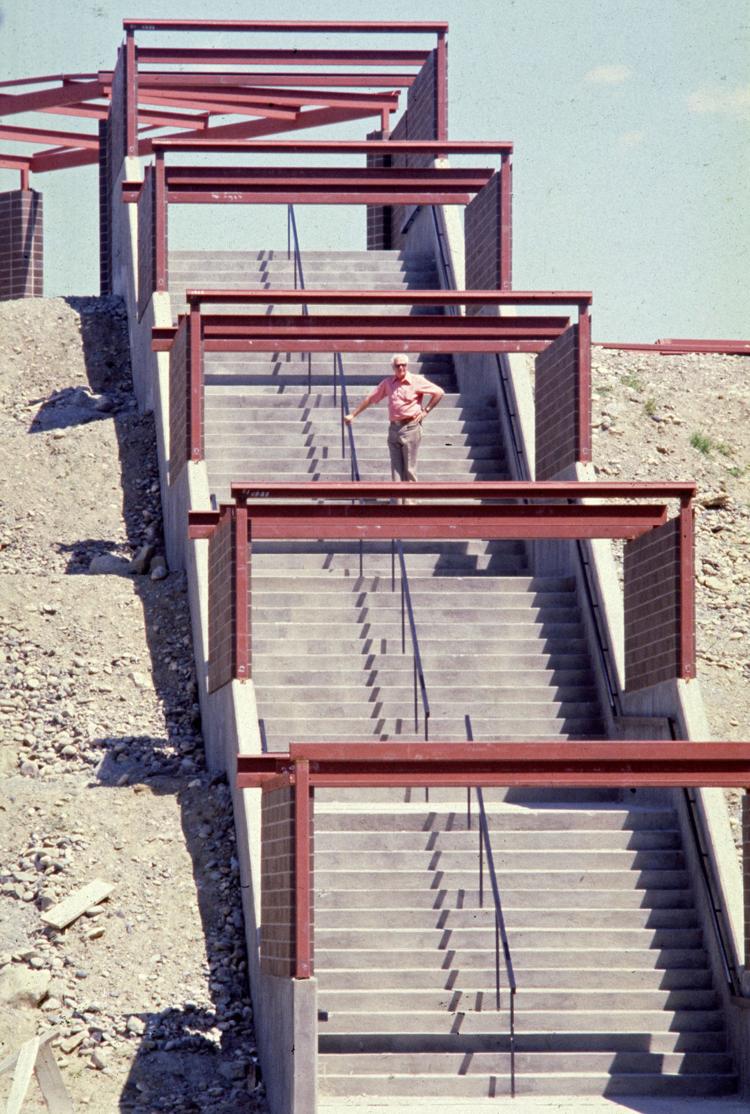 Metra from the air, March 1980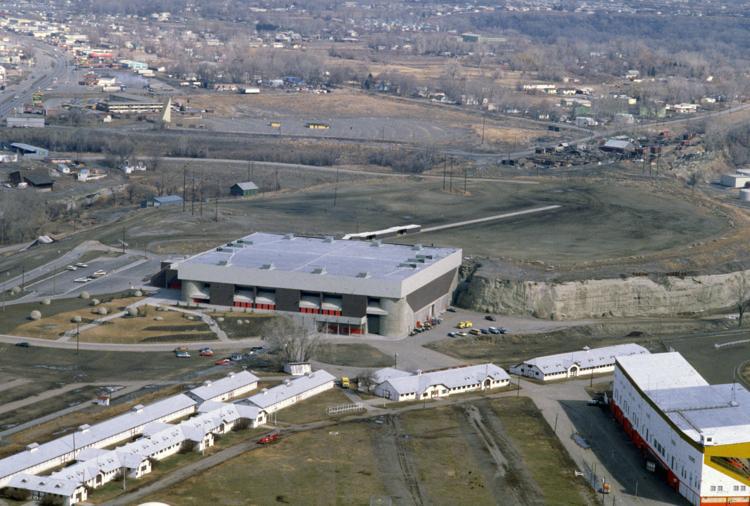 Exterior of Metra, 1980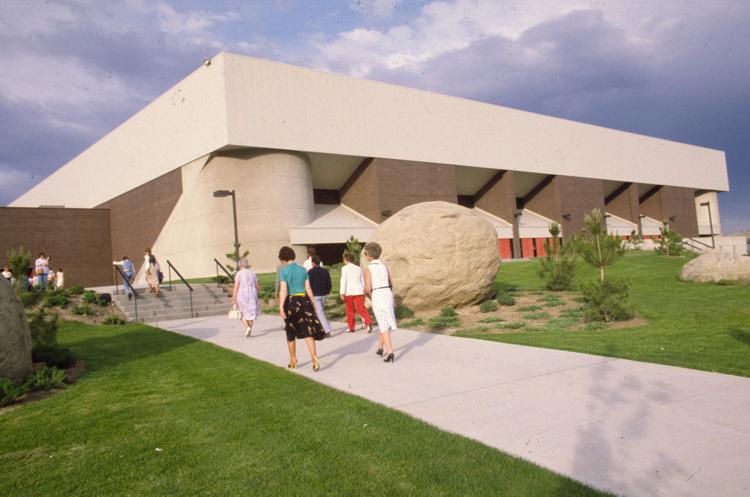 Metra from the Rims, October 1992