A Canadian man missing since early October was found dead early Saturday morning in Pryor Creek, according to the Yellowstone County Sheriff's Office.
Cameron Collin, 37, had been in the Billings area for a wedding when he disappeared sometime on the night of Oct. 4. He had last been seen on the 5100 block of Pryor Road at about 10:45 p.m. that night.
Saturday morning, law enforcement flying in a helicopter operated by Gary Blain, co-owner of helicopter contracting business Billings Flying Service, spotted Collin's body "in a portion of Pryor Creek that runs through the property where he was last seen," according to a press release issued Saturday afternoon by Yellowstone County Sheriff Mike Linder.
Collin's body was found at about 9:30 a.m.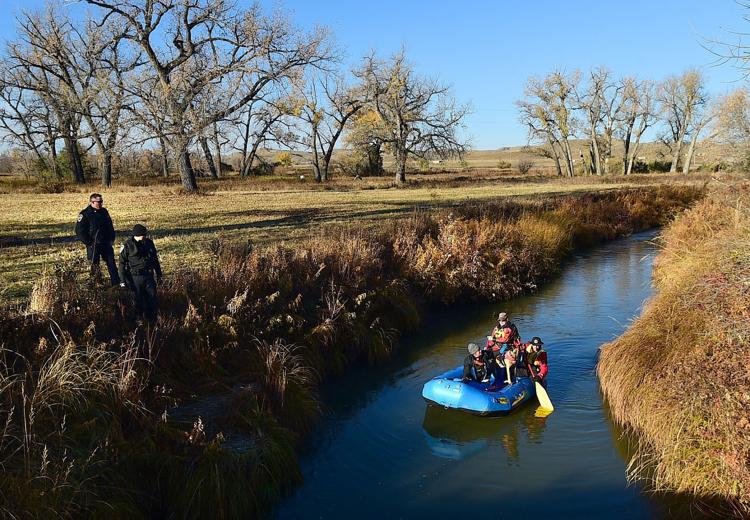 "The ongoing investigation has not revealed any evidence of foul play, although an autopsy will be performed Monday morning to determine the cause of death," Linder wrote.
Collin, a petroleum engineer, had flown down to Billings from Airdrie, Alberta, to attend the wedding of friends in Billings. Collin attended Montana Tech in Butte and had friends throughout the state, his sister Julia Collin said by phone last month. It's believed he was intoxicated the night of his disappearance and that he was last seen in a shed on the Pryor Road property where he had been attending a bachelor party.
Part of the group had gone into town, but Collin stayed behind where he had been offered a bed, his sister said previously. He was reported missing on Oct. 7 after he didn't show up to the wedding.
Julia Collin made multiple visits to Billings to search for her brother, and her family ultimately put forward a $10,000 reward for information about her brother's disappearance.
You have free articles remaining.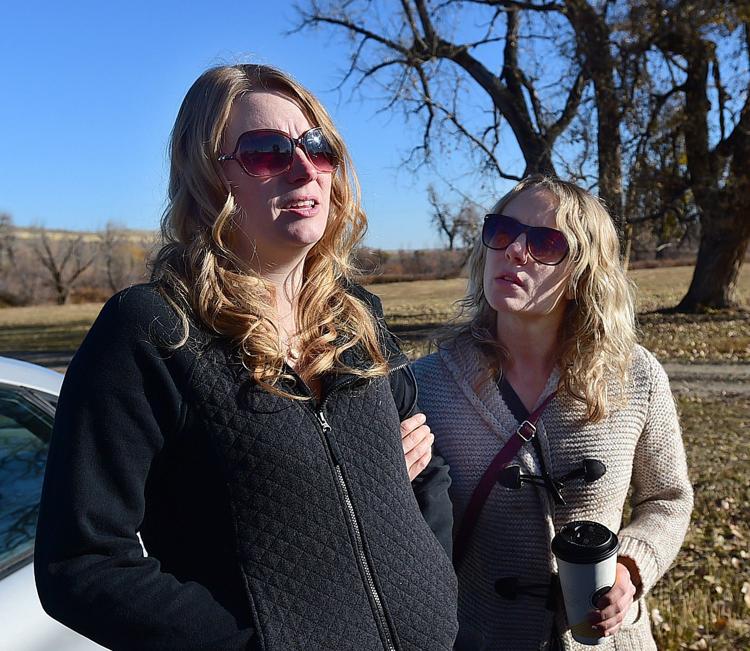 Two weeks ago during a search of Pryor Creek, Linder indicated the search was reaching its limit in the area.
"If we don't have anything today, we'll follow up on any tips and leads, but we've probably done all we can do here," he said at the time.
Searches, aided by boats, K-9 teams and helicopters, had repeatedly turned to Pryor Creek during the search. A helicopter was used to help recover Collin's body after it was found Saturday morning.
Speaking Saturday afternoon, Linder said because boat searches conducted over about 15 miles of the creek had been unsuccessful, the decision had been made recently to try and do aerial scans of the area when possible and to continue to float the area as weather and law enforcement availability allowed.
Blain was able to take Linder and Lt. Kent O'Donnell up over the area Saturday morning. Their search started along the creek near where Collin had been seen last. Linder said he believed Collin's body was found in the water roughly "within a couple hundred yards" as the path of the creek flows from where he had been seen last. 
That area had already been searched, leading Linder to believe that a significant drop in water levels along the creek recently played a key role in the discovery of Collin's body. 
"The water has gone down quite a bit, so that helped us spot him," he said. 
An autopsy by the state medical examiner will begin Monday morning and Linder said he will probably issue a press release after he learns Collin's cause of death. A detective and a local coroner will probably attend the autopsy, Linder said. 
Collin's family and Canadian authorities have been notified that he was found, Linder said. 
"We are deeply saddened by the news today. Our hearts are broken," Julia Collin said Saturday in an emailed statement to The Gazette.