Lockwood residents and students no longer have to leave their community to get basic health care.
They have only to drive to Lockwood School to be seen by a physician assistant or nurse practitioner at the St. Vincent Medical Group Lockwood Clinic. The clinic is housed in a newly renovated Ronald McDonald Care Mobile on school grounds.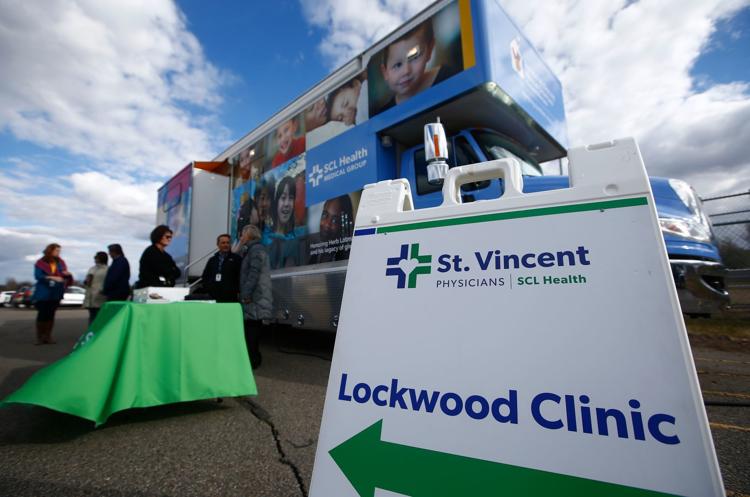 Health providers, St. Vincent Healthcare officials and about 40 first- and second-graders gathered Tuesday afternoon for the clinic's grand opening. Visitors got a look inside the clinic, which includes two examination rooms and a small waiting area.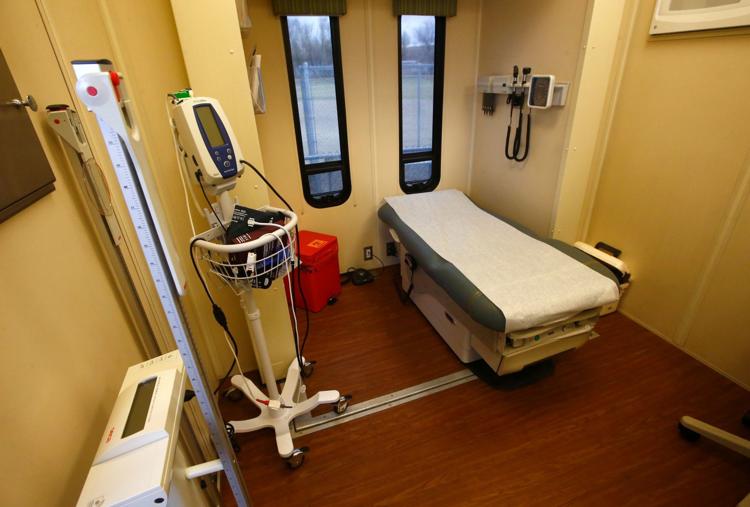 During a brief ceremony, Brandon Scala of Valley Federal Credit Union, representing the Billings Chamber of Commerce, presented a plaque to Tim Pellandini, executive director for primary care for SCL Medical Group.
Participants also cut a ribbon during the ceremony.
The clinic will staffed by a rotating group of nurse practitioners and physician assistants from St. Vincent's primary care clinics, Pellandini said after the ceremony. 
"Our goal is to have a permanent provider here for the community to develop relationships with and for the clinic to continue to grow," he said.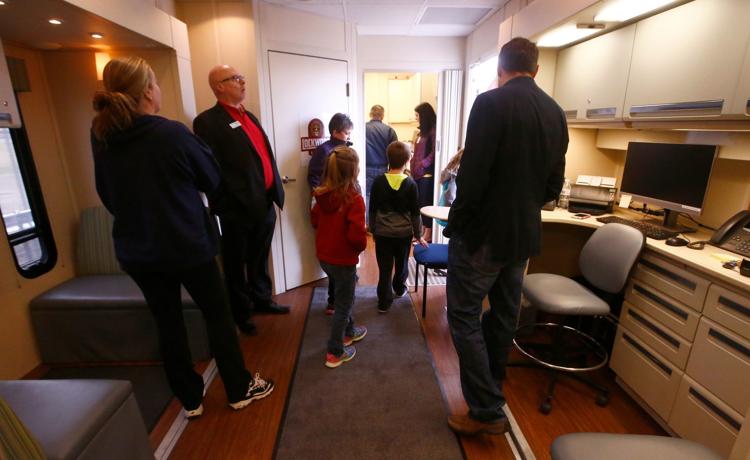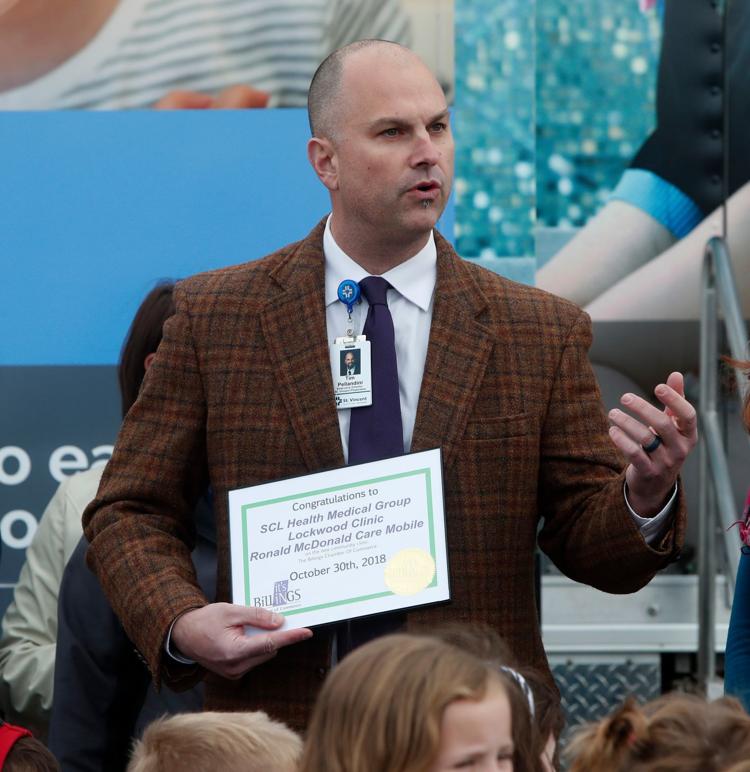 Kids and adults will find help for simple ailments such as influenza, strep, sore throats, pink eye, rashes and urinary tract infections. Once a permanent provider is in place, Pellandini said, care will expand to include management of chronic conditions and broader kinds of primary care.
You have free articles remaining.
Though initially hours at the clinic are 8 to 11 a.m. Monday through Friday, they will expand to 8 a.m. to 1 p.m. within the next two weeks, he said. St. Vincent is glad to join in the partnership, he said.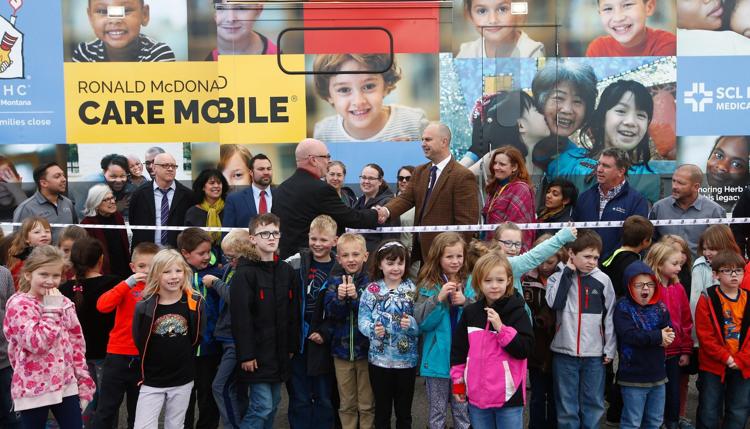 "We've got a passionate group of providers who are excited to be here in the community and share the vision of Lockwood School," Pellandini said. "And we're looking forward to being here hopefully long-term.
Don Christman, director of Special Programs for Lockwood Schools, said the school system has been working for six years to get a clinic on campus for students in kindergarten through eighth grade.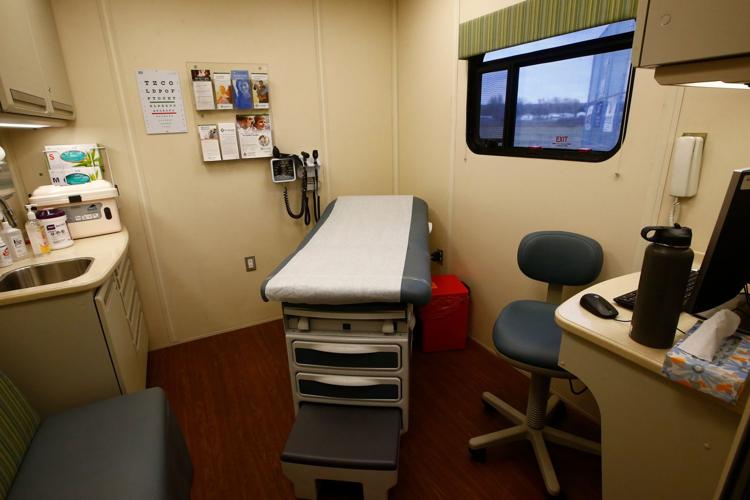 "We have 1,200 kids here and no viable access to medical care," he said. "And we're hoping this will lead in a couple more years to a permanent facility here on our campus when the high school opens."
A survey done in 2016 revealed that 40 percent of parents use walk-in clinics and hospital emergency rooms for their primary care, he said.
"And so even doing something like getting a sore throat checked, you had to go into town," Christman said. "So this is taking away a lot of that having to travel."
The school is hoping to partner with St. Vincent in other areas, including mental health and overall health awareness, he said.
Christman said Lockwood Schools partnered with St. Vincent a little over a year ago on the clinic. A $75,000 grant from the Montana Healthcare Foundation provided the funds to renovate the care mobile.
Connie Grammens, executive director of the Ronald McDonald House in Billings, said this particular Ronald McDonald Care Mobile came to Billings from Canada a few months ago for renovation. It was provided by Ronald McDonald House Charities.
"It's just fabulous to be able to have a new medical care mobile in Lockwood," Grammens said. "We'll be able to help all ages, and with the new high school coming, that will be a real benefit to those students as well."