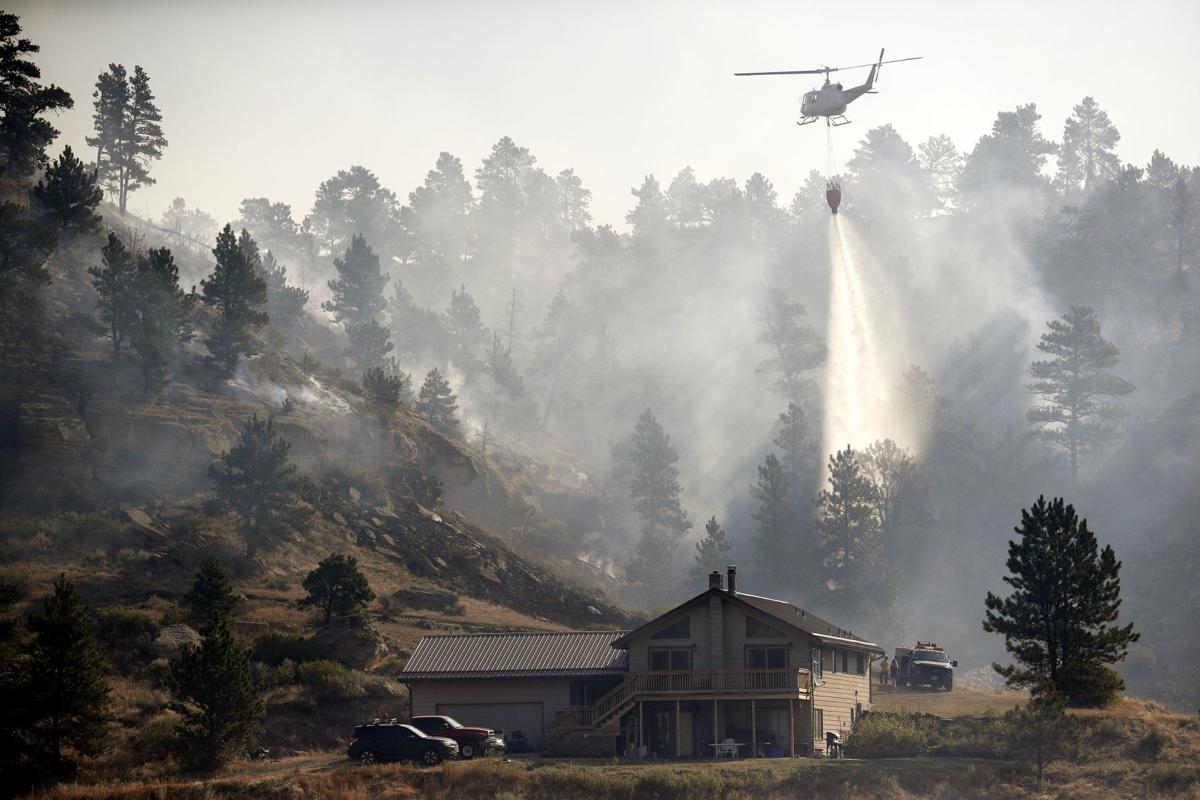 Around 6 a.m. Thursday morning Karen Luhman made her way back to her home on Buffalo Trail, after she was evacuated just before 11 p.m. the night before.
She arrived carrying coffee for some of the firefighters working to protect her home. She found three asleep, under a blanket, on an unhitched trailer in her driveway.
"I wish I would've gotten a picture of it," she said.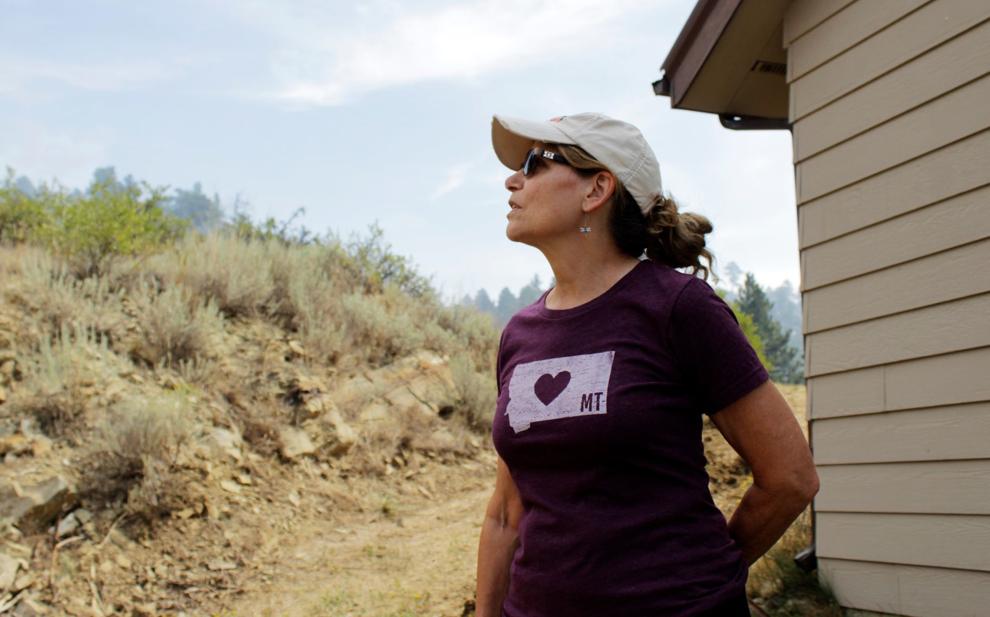 Luhman's house is one of the closest to the Mountain View fire, which ignited in the Molt area Wednesday and led to home evacuations around 10:30 p.m. when the wind shifted.
Luhman was among the residents on the east side of Buffalo Trail who were ordered to leave their homes. In evacuating her home, the only belongings she took with her were pictures.
"The irreplaceable stuff is all you need to take," she said.
Around noon Thursday officials estimated the fire's size at 4 square miles. Officials hadn't yet said what caused the fire, but the blaze prompted a temporary burn restriction for Yellowstone County, County Commissioner Denis Pitman said. Pitman is the public information officer for the fire.
When the fire was first reported near Molt, off Mountain View Road and east of Buffalo Trail Road, officials estimated its size at about 200 acres, or about one-third of a square mile, according to a preliminary Billings interagency dispatch report.
Initially Luhman wasn't worried about the fire; she did spray the lawn surrounding her house with water as precaution. But by nightfall she could see flames creeping up to her backyard.
"In the dark last night it was a little iffy," she said. "But they pretty much have it under control," she added Thursday afternoon as she watched a helicopter douse a burning tree near her home.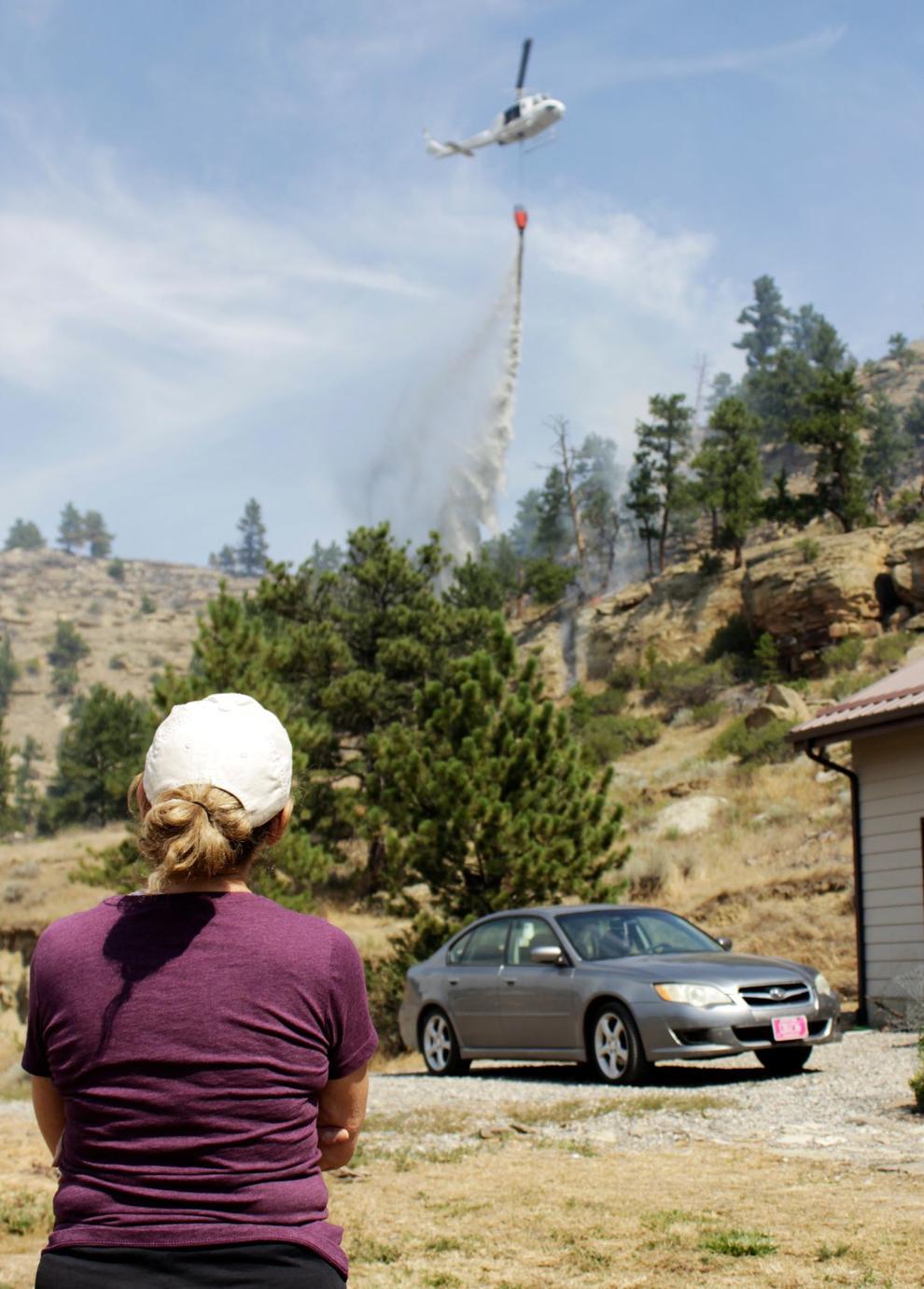 Overnight the fire grew. At around 10:30 p.m. Wednesday, winds began pushing the fire west, leading to the evacuation of multiple homes, Pitman said. Those evacuations affected people living north of Lipp Road to mile marker 3 on Buffalo Trail Road and to the east about half a mile.
By Thursday morning officials estimated its size between 12 and 16 square miles, Pitman said. That estimate was later reduced to about 4 square miles with more precise mapping. Between roads and fire lines, officials said the blaze was about 20% contained as of Thursday afternoon.
No injuries or damaged structures were reported as of Thursday afternoon, Pitman said during a press release. Pitman did not have a precise number of residents affected by the evacuations. The evacuation order was lifted Thursday afternoon, but the road was still closed to the public.
"People literally last night were sitting out in their yards watching this fire, and then all of a sudden when those winds flipped and changed, it sent it right toward them so we had to divert all our resources to protect and defend those structures," Pitman said. "That was dramatic. That took what we thought was a fairly contained fire and just flipped it and sent it over a couple of ridges."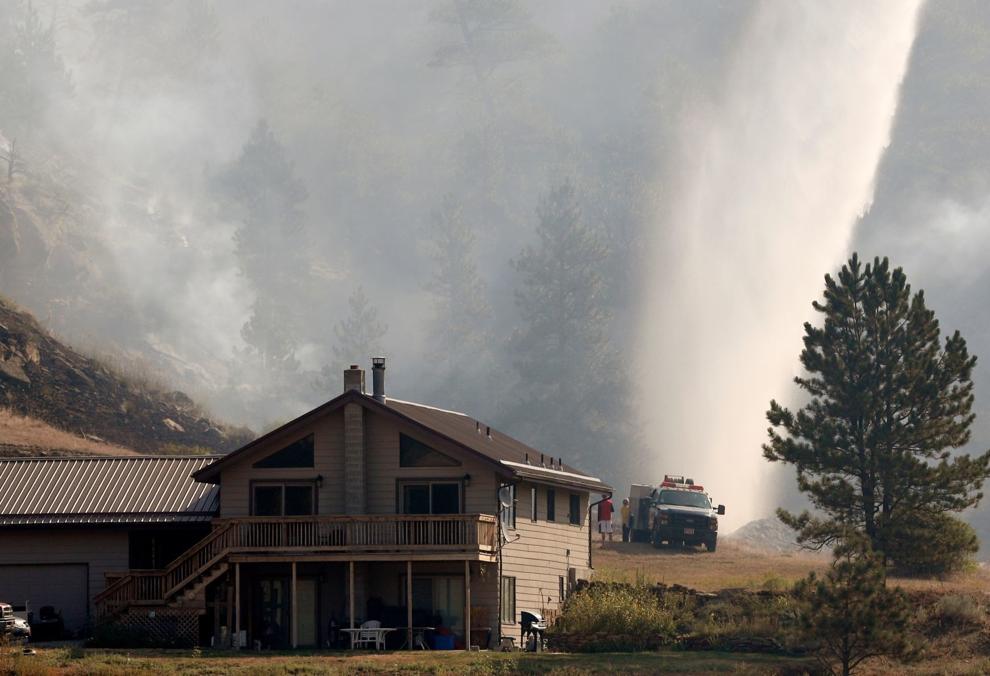 Luhman didn't realize that the fire had started until well into the afternoon when her phone was suddenly flooded with concerned messages.
This is the second time Luhman has been evacuated from her home due to wildfires, although this fire was more dramatic, she said.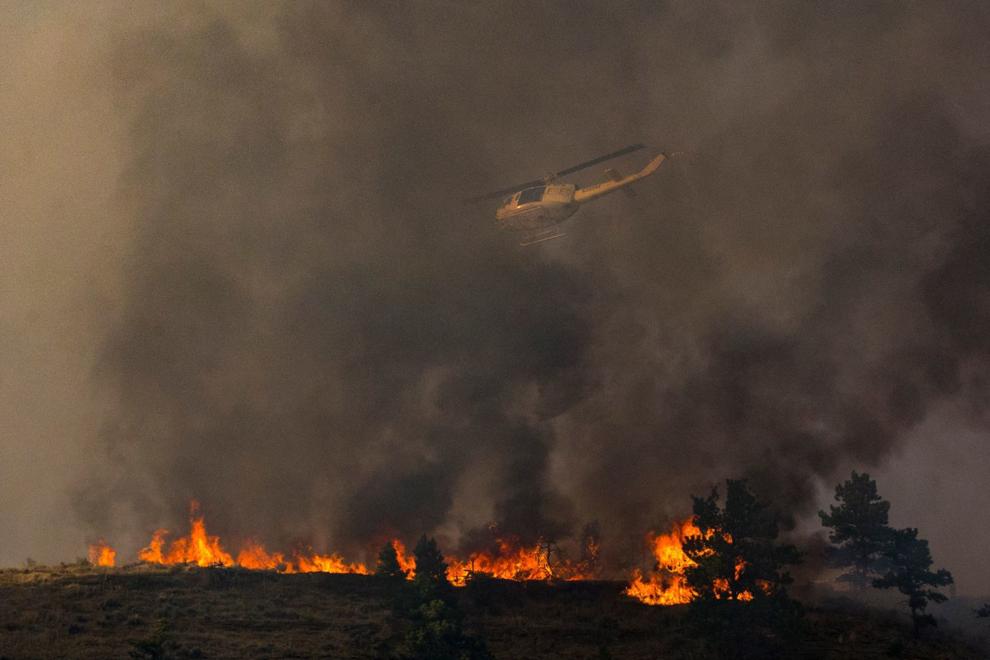 Dan McGee, former state senator from Laurel, was staking out his friend's residence on Buffalo Trail and was ready to attack any wayward sparks and watching the aerial firefighting from the ground.
McGee is close friends with the homeowners, Lance and Gale Fowler who live off Buffalo Trail, and said they left on vacation on Tuesday. After learning of the fire, McGee arrived at the house around noon ready to hunker down, guard the house, and update his friends for their peace of mind.
He brought snacks, had hooked up a hose, and had a shovel ready to drown a spark in dirt.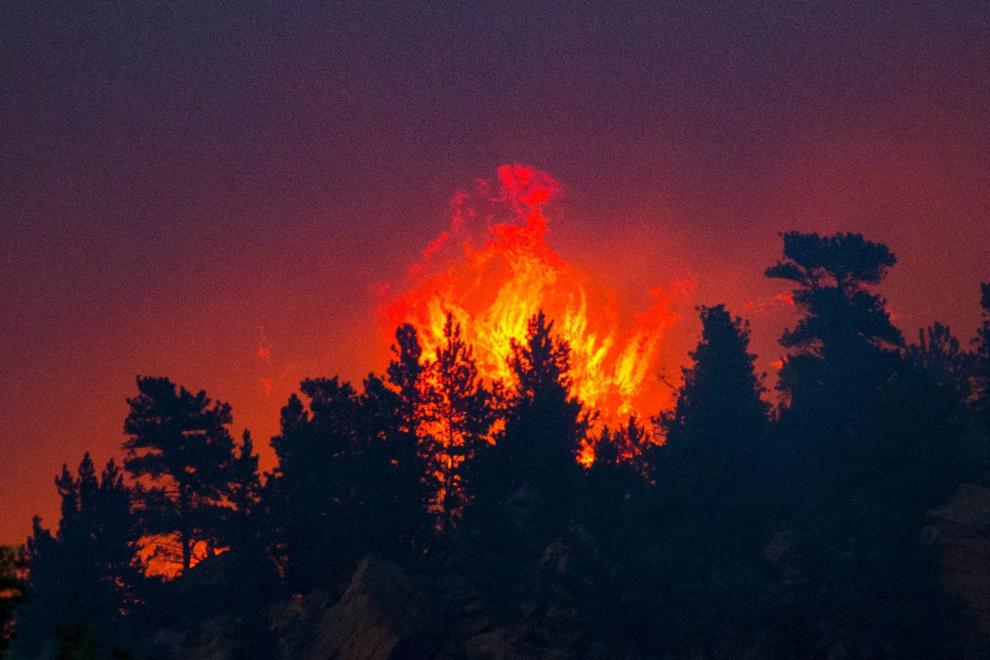 An estimated 75 firefighting personnel were assigned to the Mountain View fire. Pitman said the fire spotted in multiple directions Wednesday and was burning in rugged terrain. Some trees caught fire, but it mostly burned through dry grass.
"It's actually moving pretty quick under a lot of trees. Every once in awhile you see a tree flare up," he said. "Just a lot of dry fuel on the ground."
The loss to farmland appeared limited as of Thursday afternoon. In at least one instance the fire threatened fields where wheat had already been cut, the information officer said.
Relative humidity was expected to increase Thursday, and winds were expected to blow to the east and northeast with cooler temperatures, said Dan Borsum, an NWS Billings meteorologist. There also was a chance for overnight showers, he said.
"We do expect increase in cloud cover late in the day and there could be some moisture overnight, which could also help the situation in general," Borsum said.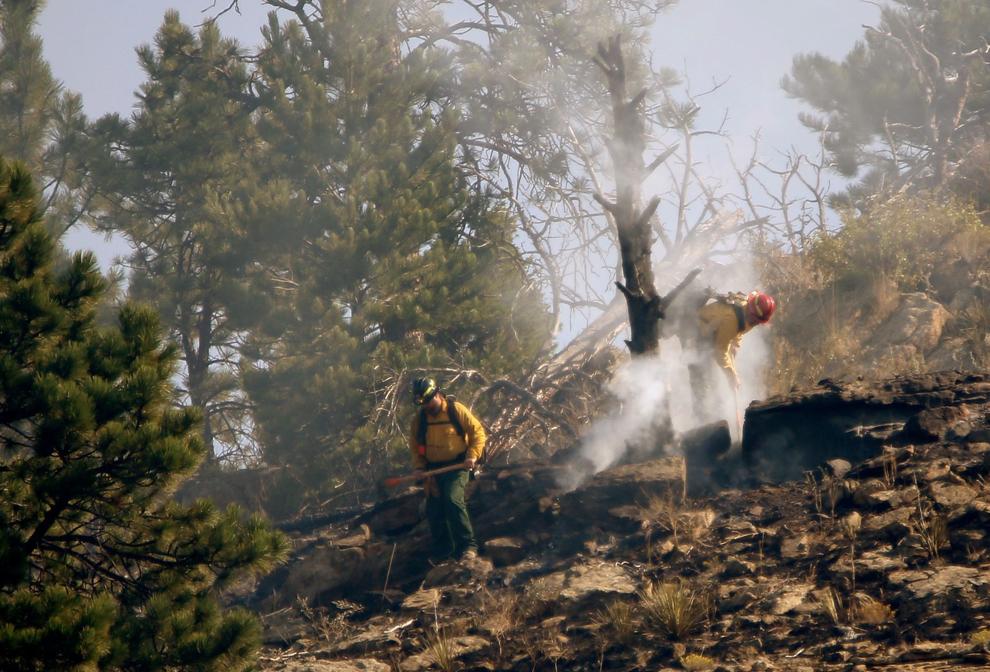 Sara Geffre sat on the porch of one of her neighbors' homes and watched as the smoke billowed from the hills and a firm breeze kept changing direction. Geffre and her family didn't evacuate after the order was sent out Wednesday night, but she said her house was farther from the fire than others.
"It's all just sinking in," she said. Geffre added that she wanted to thank the small Buffalo Trail community for coming to everyone's aid — "The neighbors coming up and making sure everyone got to safety," she said.
Although they didn't evacuate, Geffre said she would have a place to stay with neighbors across the road who weren't under the order, if need be.
Agencies on the fire included The Department of Natural Resources and Conservation, the U.S. Forest Service, the Molt Volunteer Fire Department, Fuego Volunteer Fire Department, the Billings Fire Department, Red Lodge Fire, Laurel Fire Department, according to Pitman. Additional firefighters responded from Carbon and Stillwater counties. Every volunteer department in Yellowstone County responded except for the Custer Volunteer Fire Department, Pitman said.
Photos: Mountain View fire burns west of Billings
Photos: Mountain View fire burns west of Billings
Mountain View Fire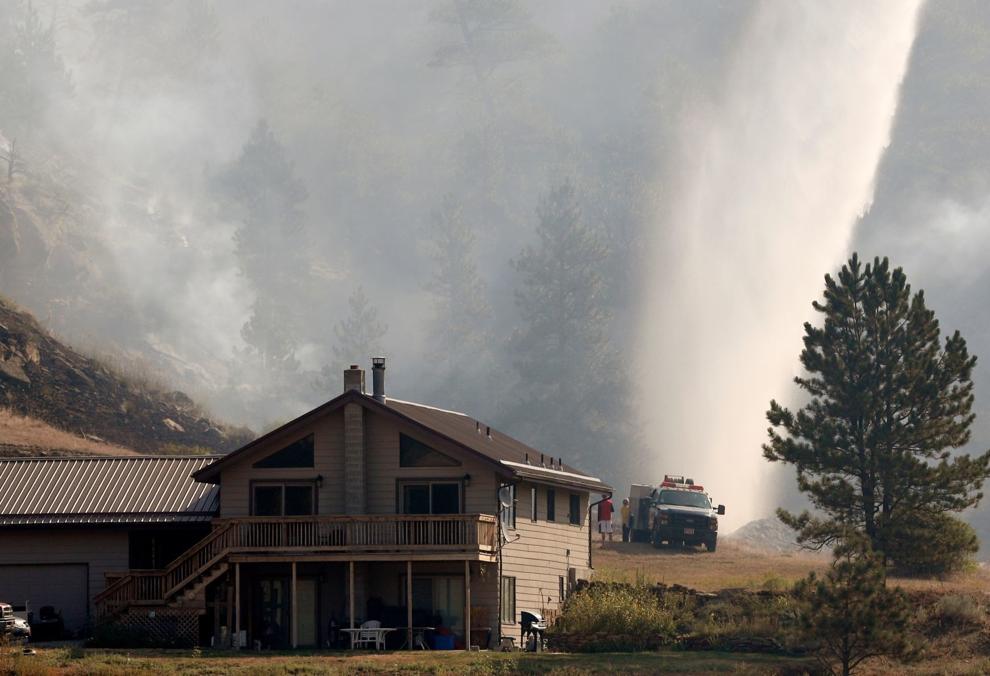 Mountain View Fire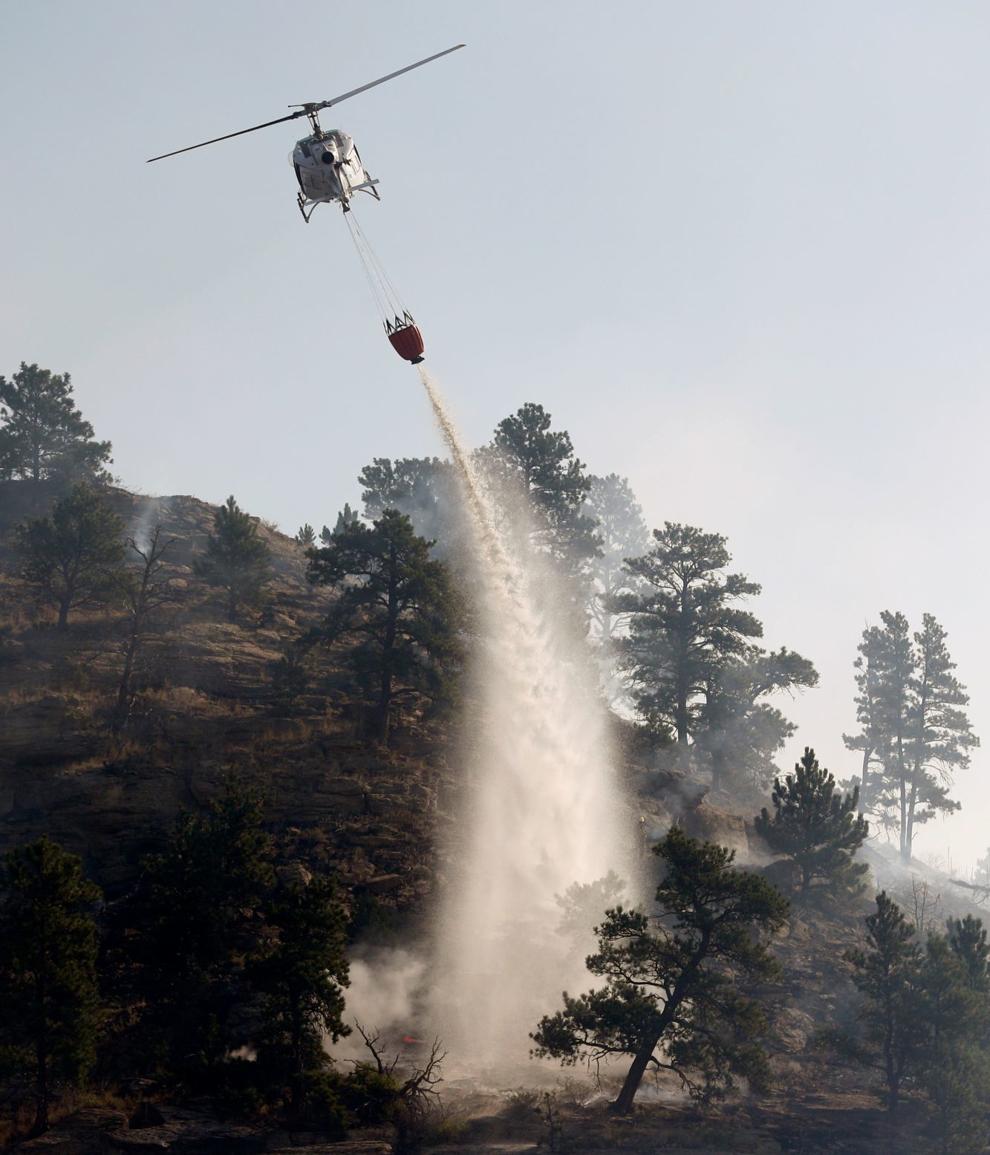 Mountain View Fire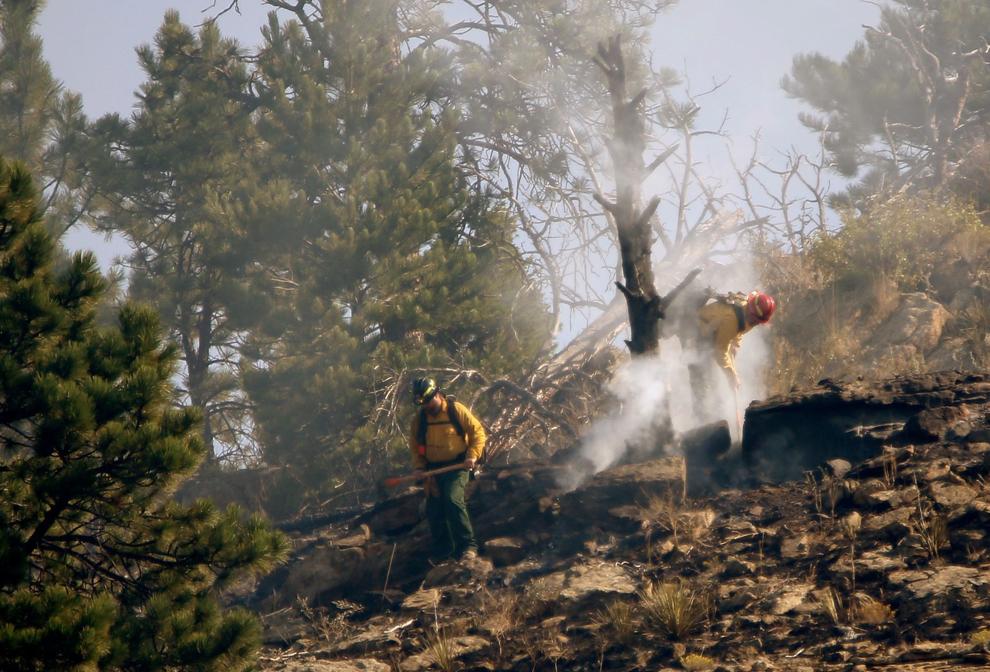 Mountain View fire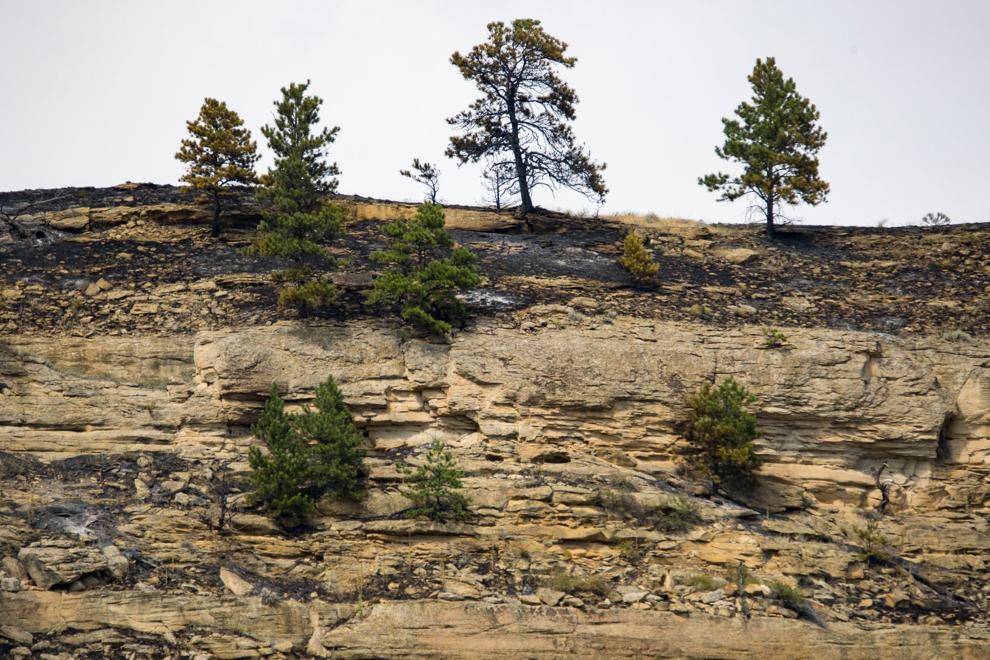 Mountain View fire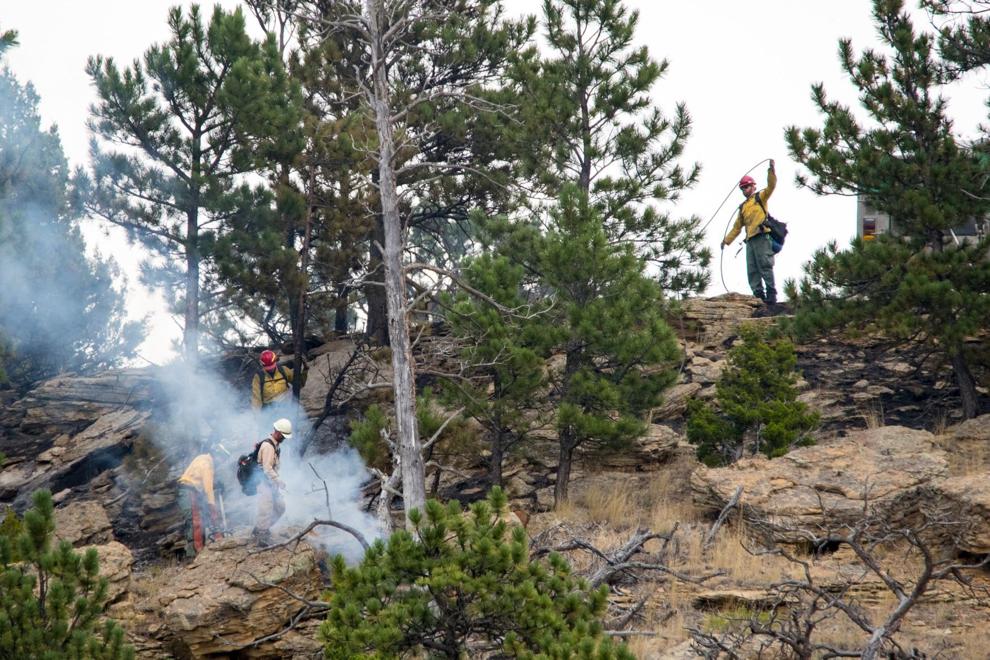 Mountain View fire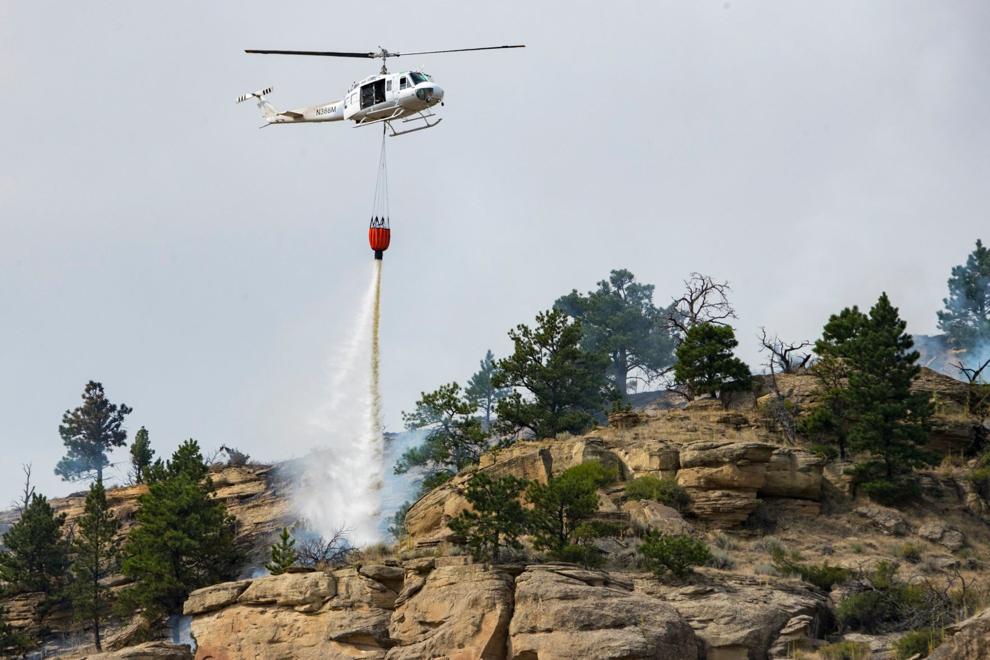 Mountain View fire
Mountain View fire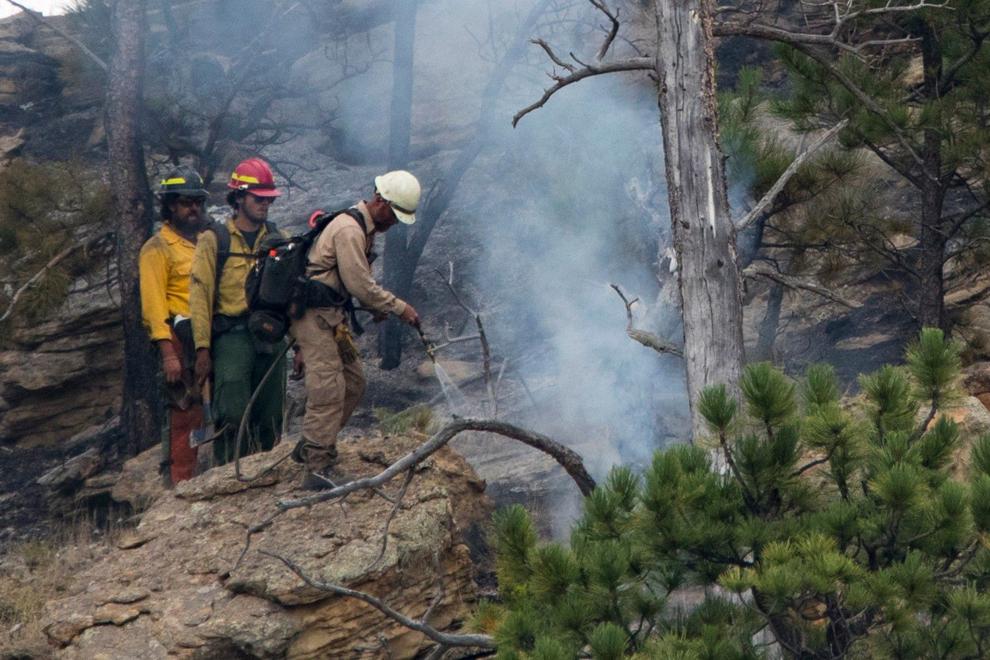 Mountain View fire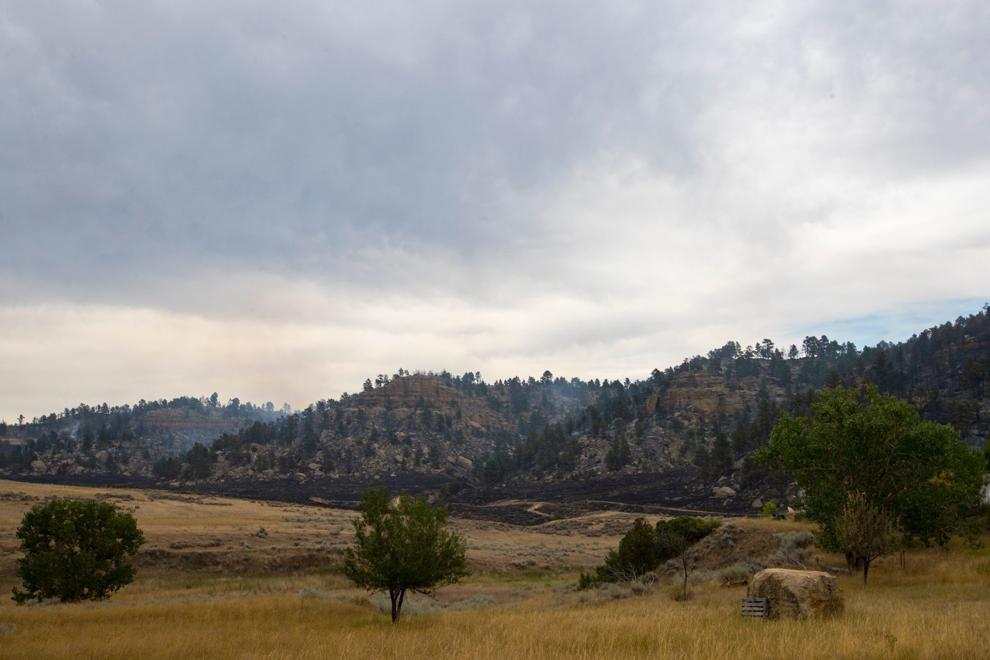 Karen Luhman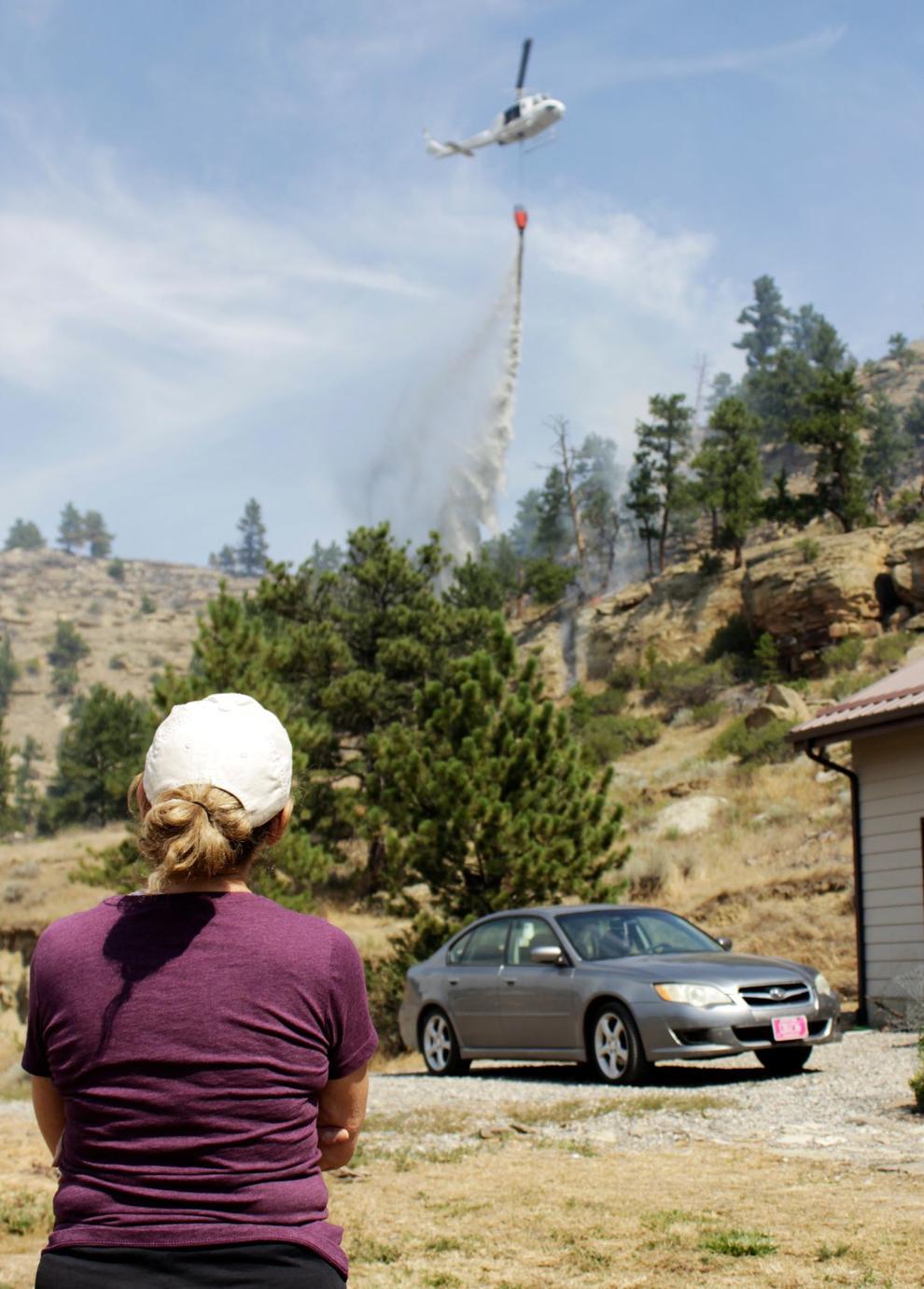 Karen Luhman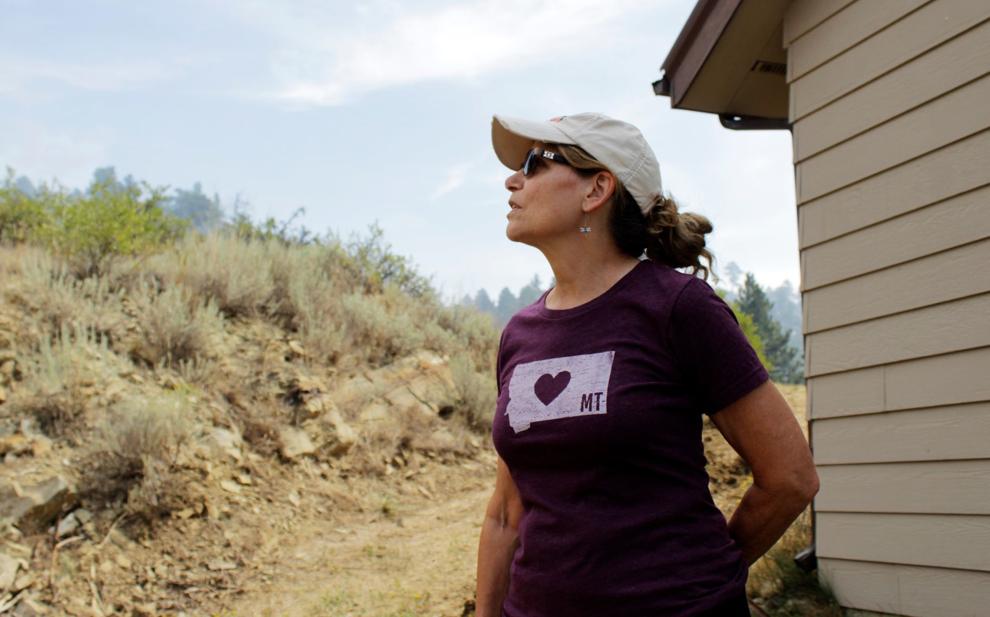 Mountain View Fire
Mountain View fire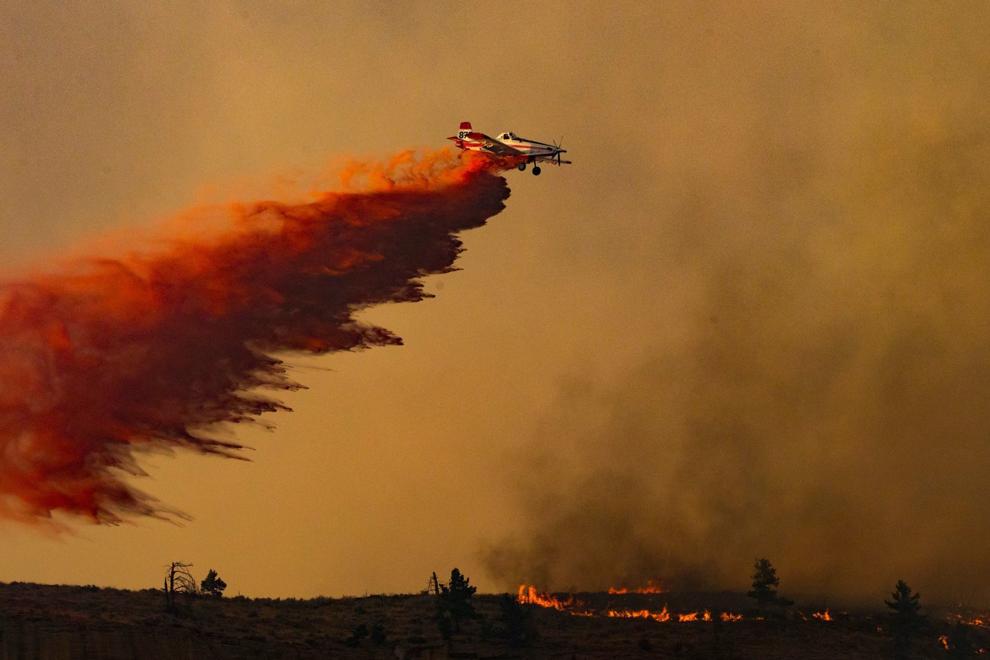 Mountain View fire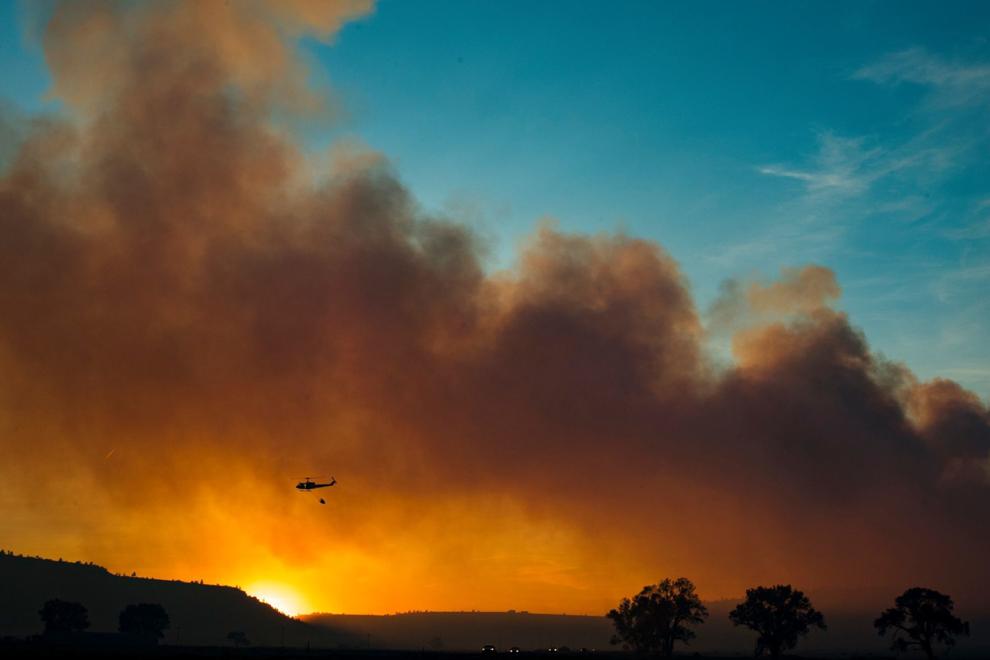 Mountain View fire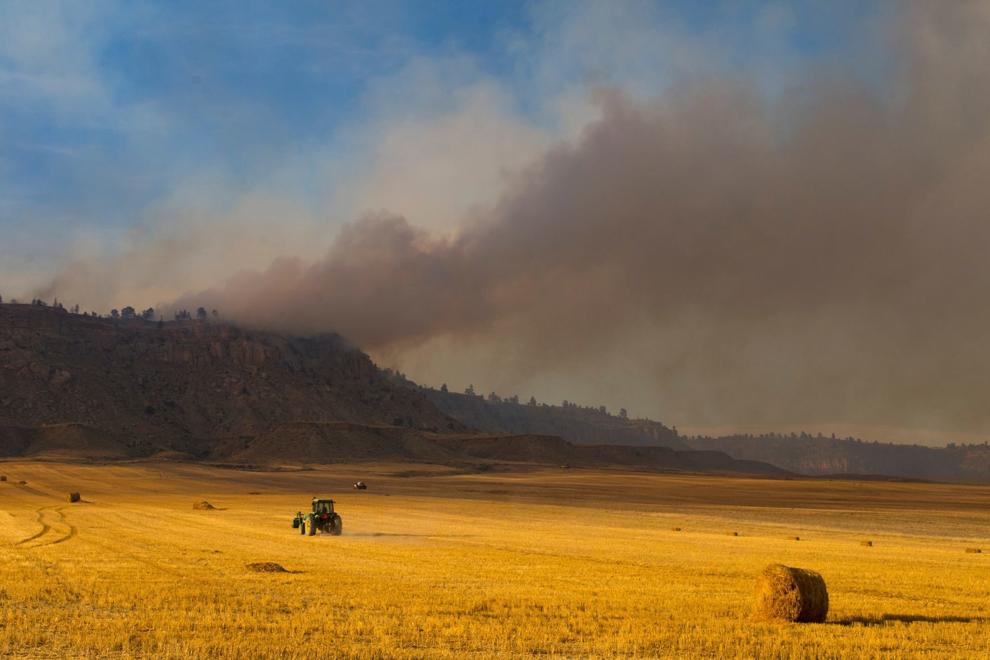 Mountain View fire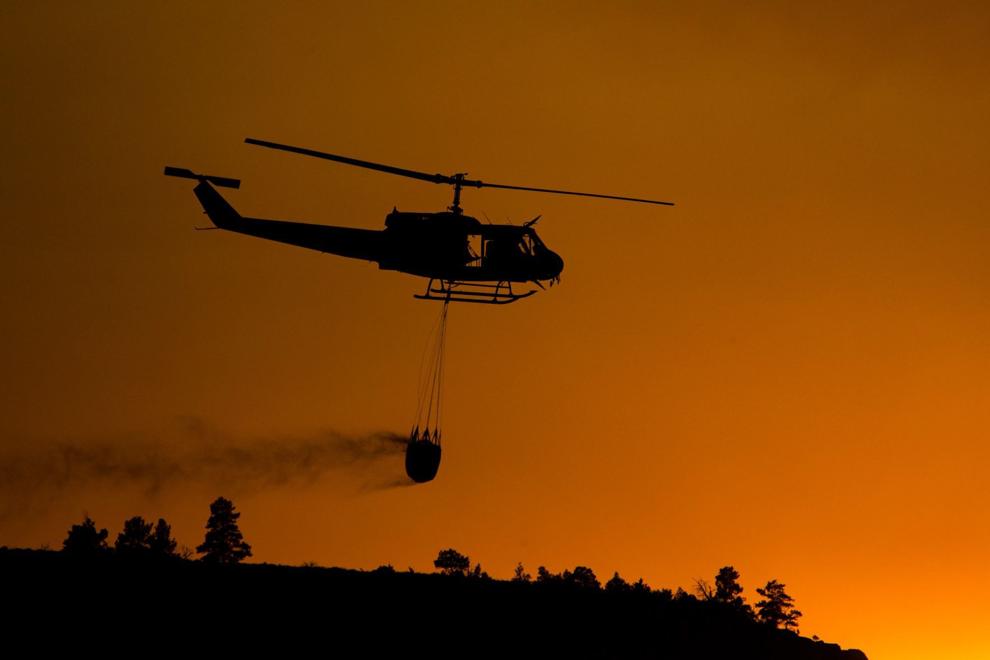 Mountain View fire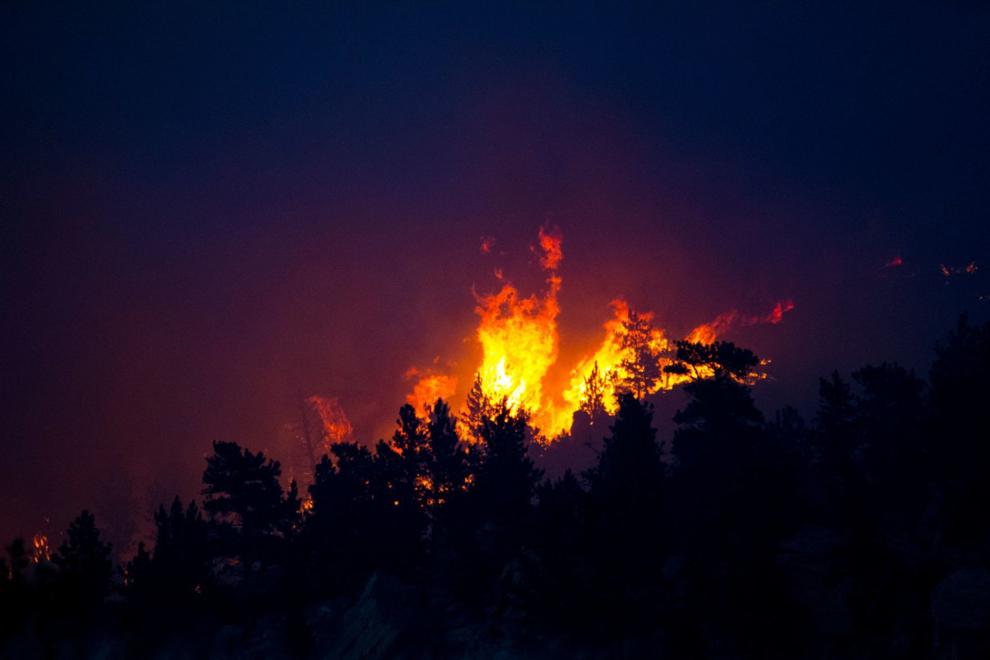 Mountain View fire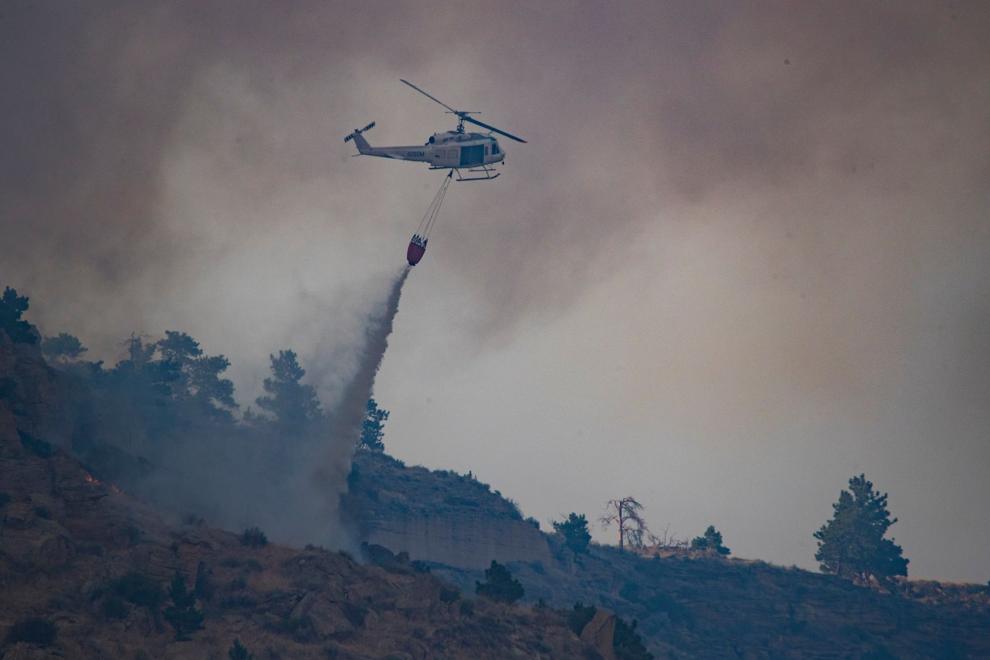 Mountain View fire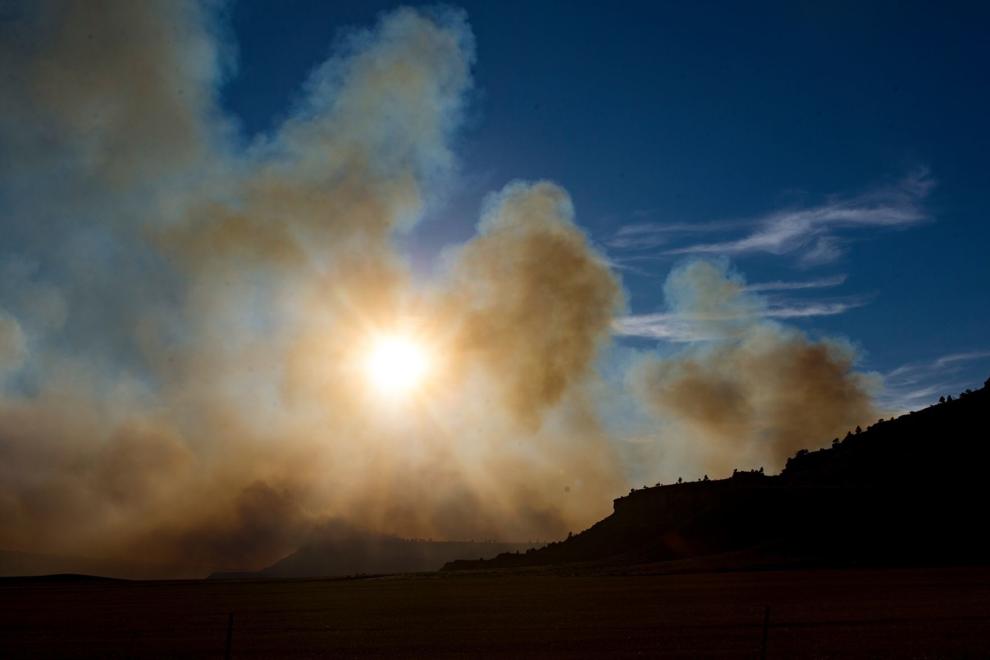 Mountain View fire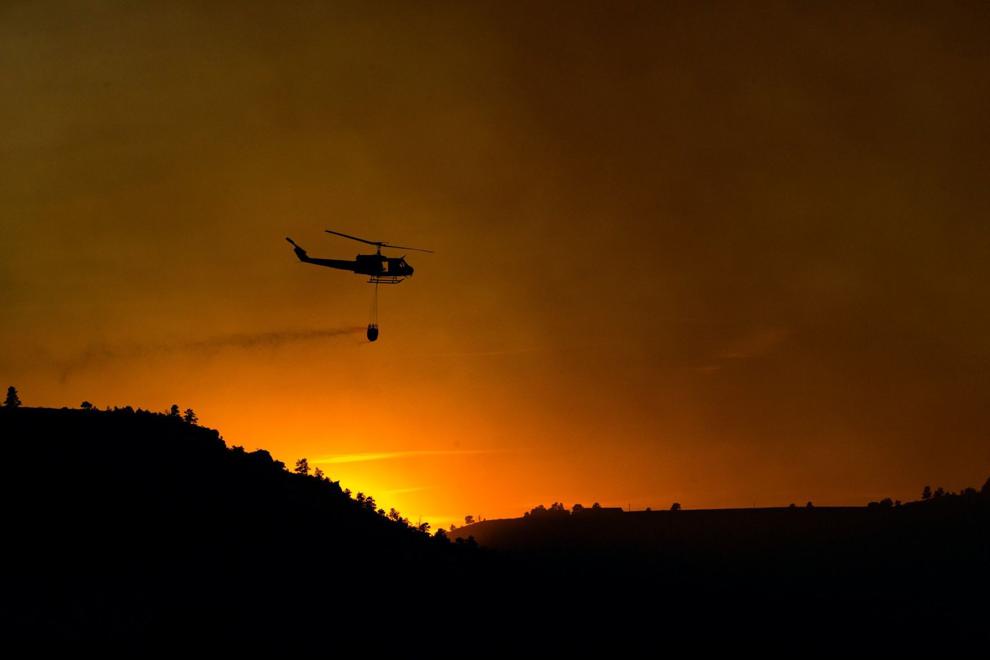 Mountain View fire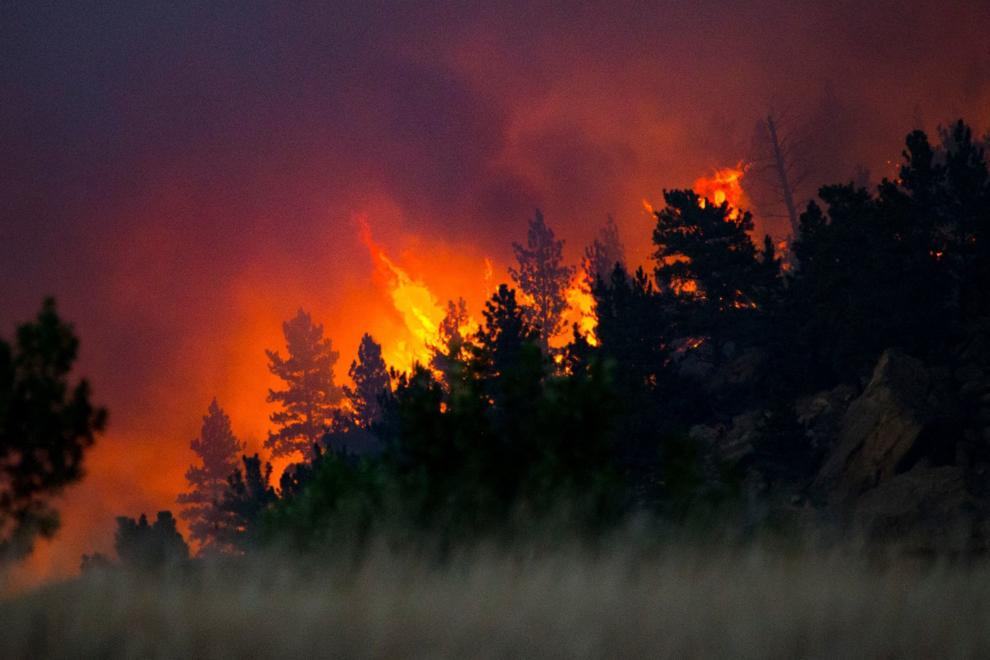 Mountain View fire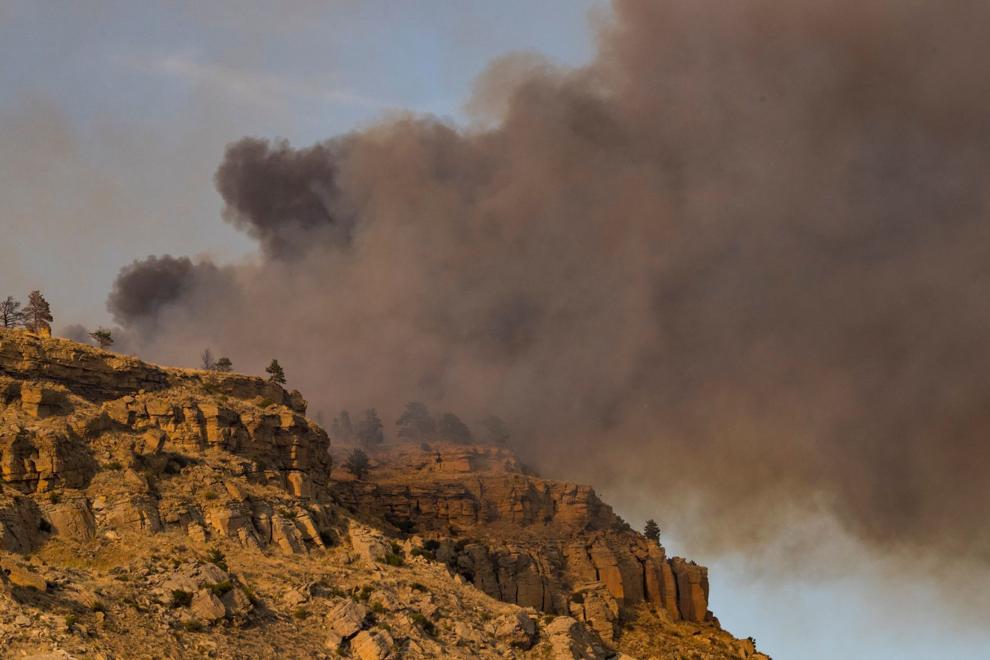 Mountain View fire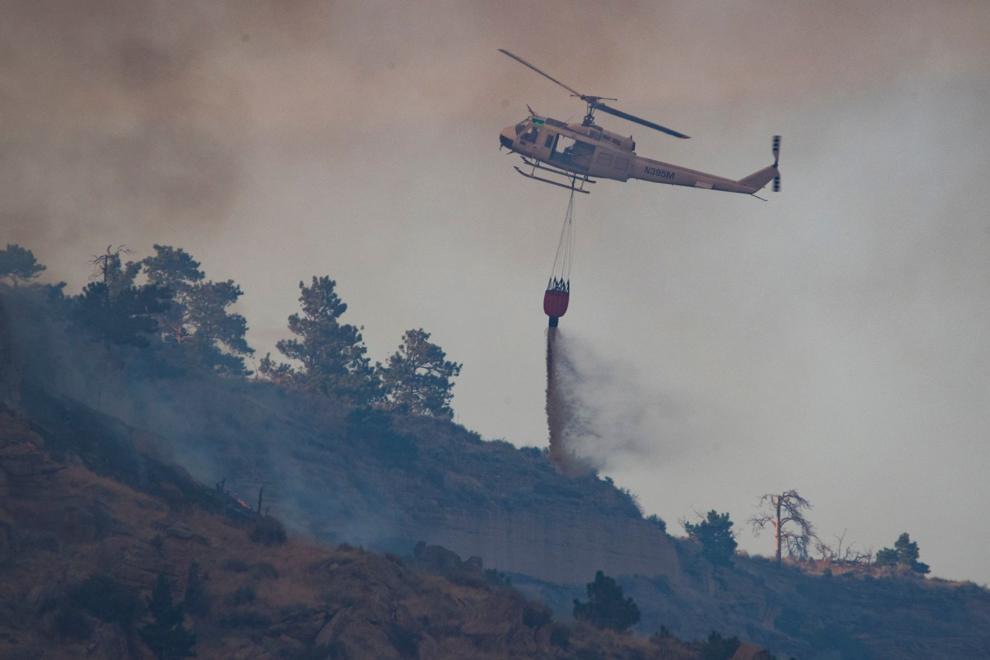 Mountain View fire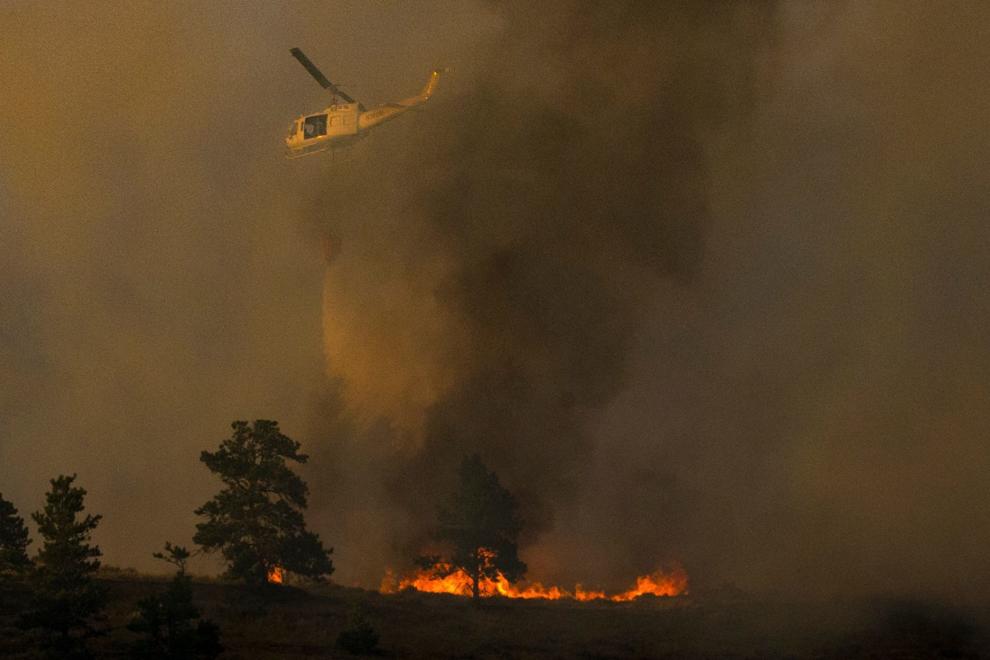 Mountain View fire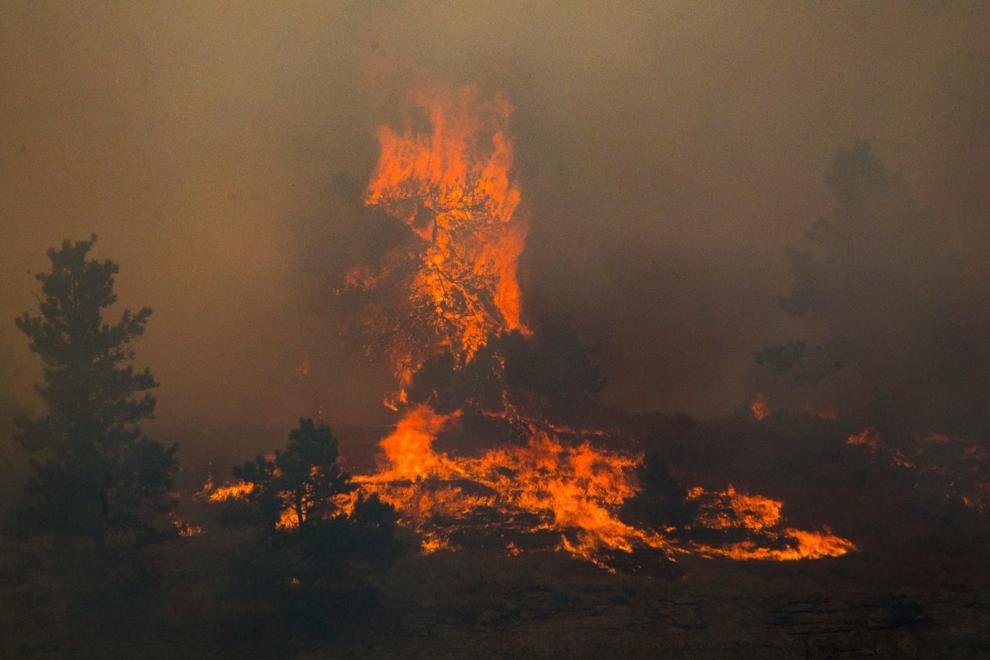 Mountain View fire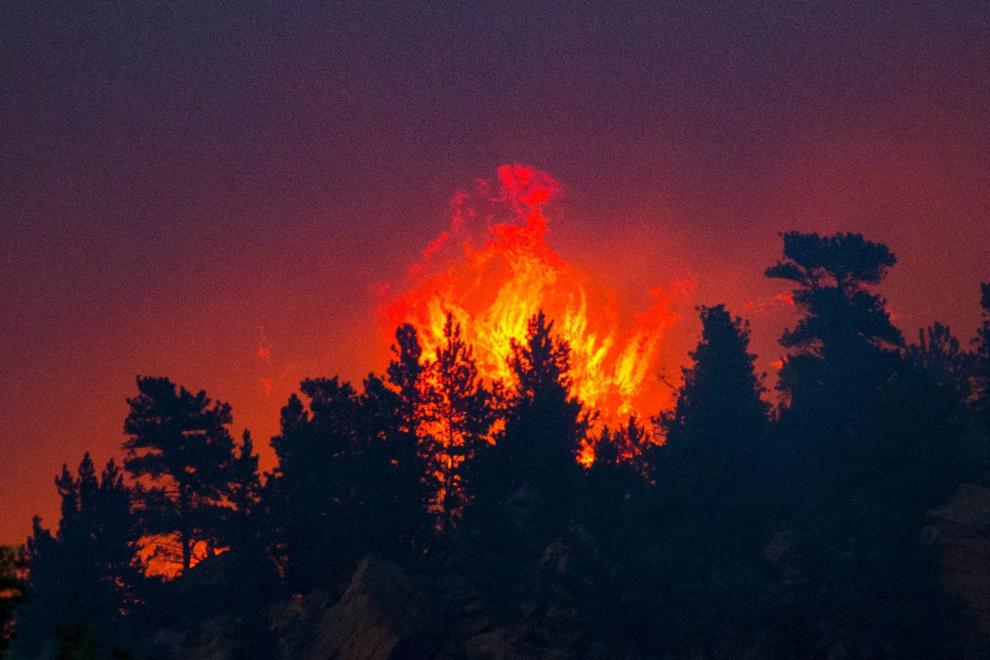 Mountain View fire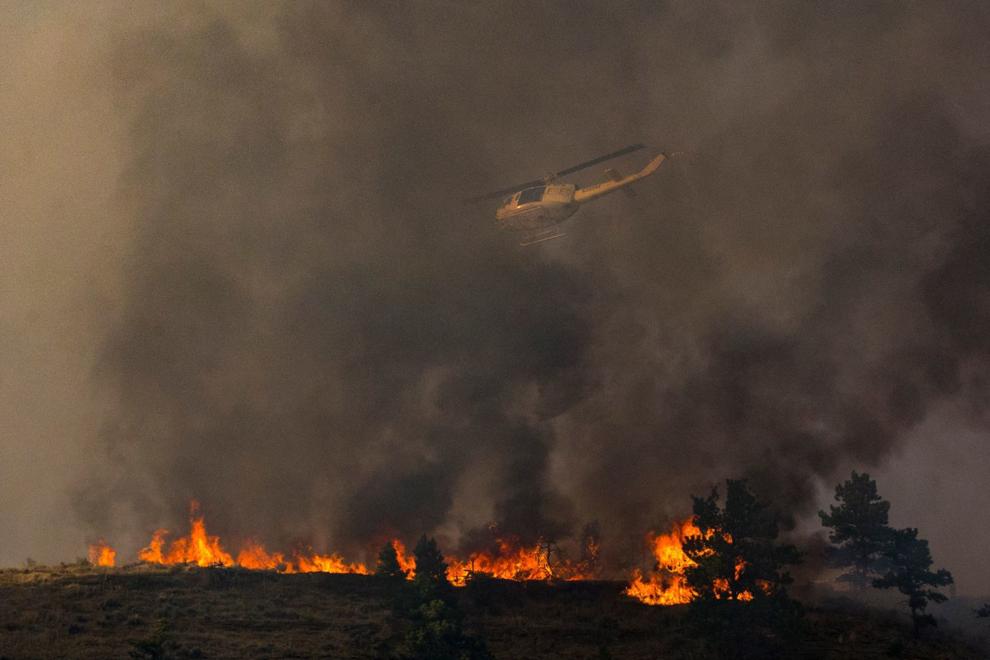 Mountain View fire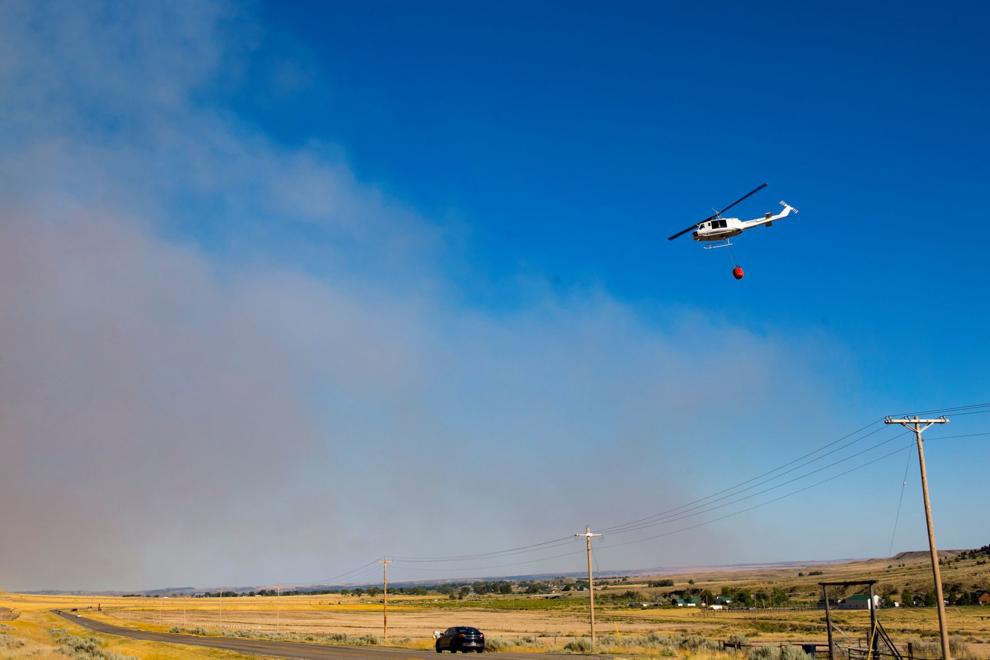 Mountain View fire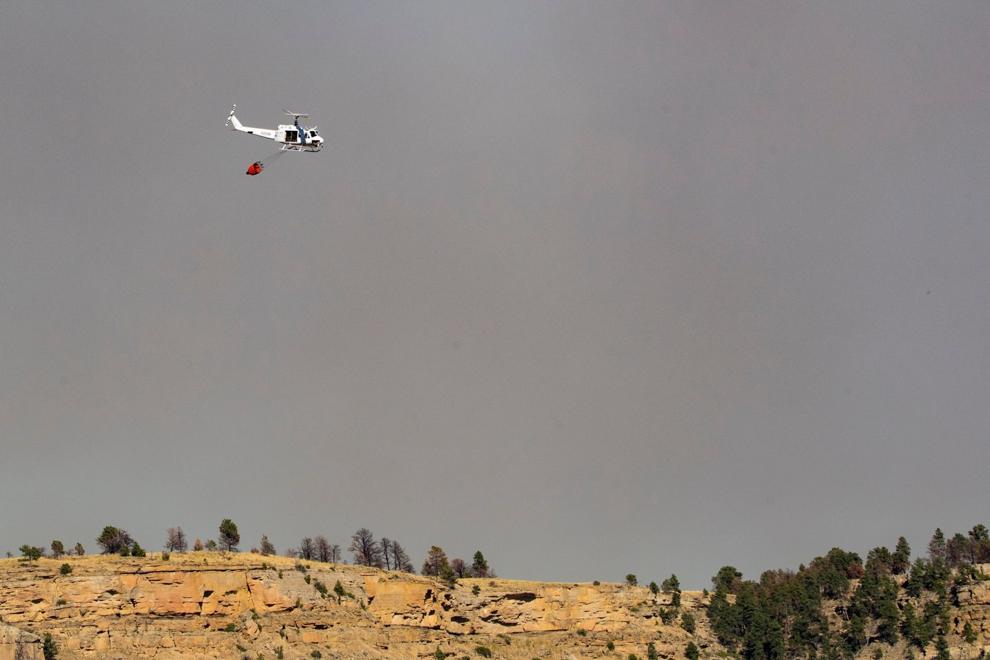 Mountain View fire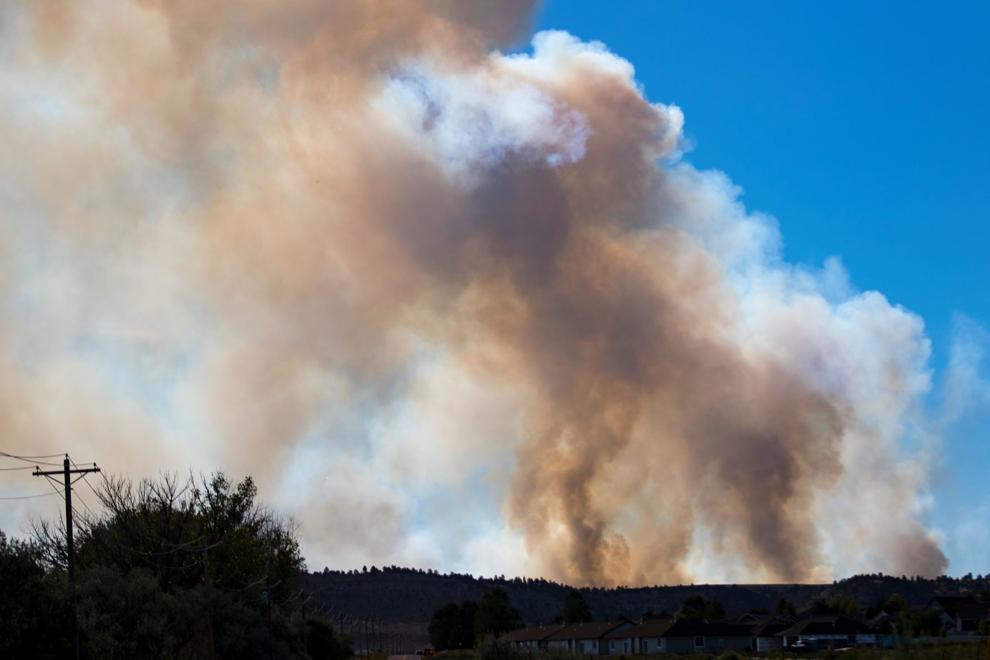 Mountain View fire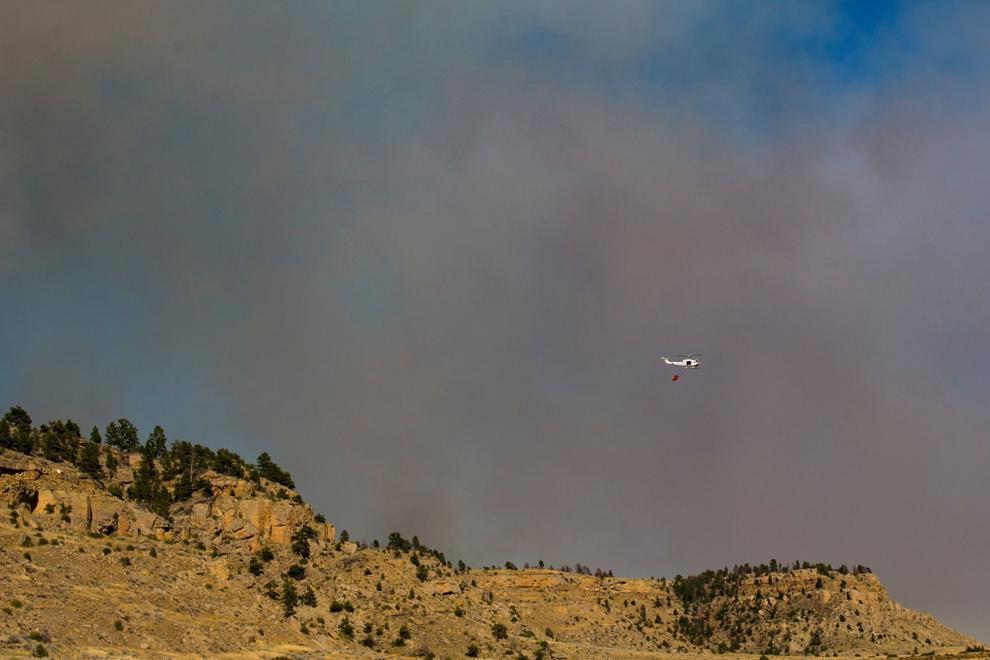 Mountain View fire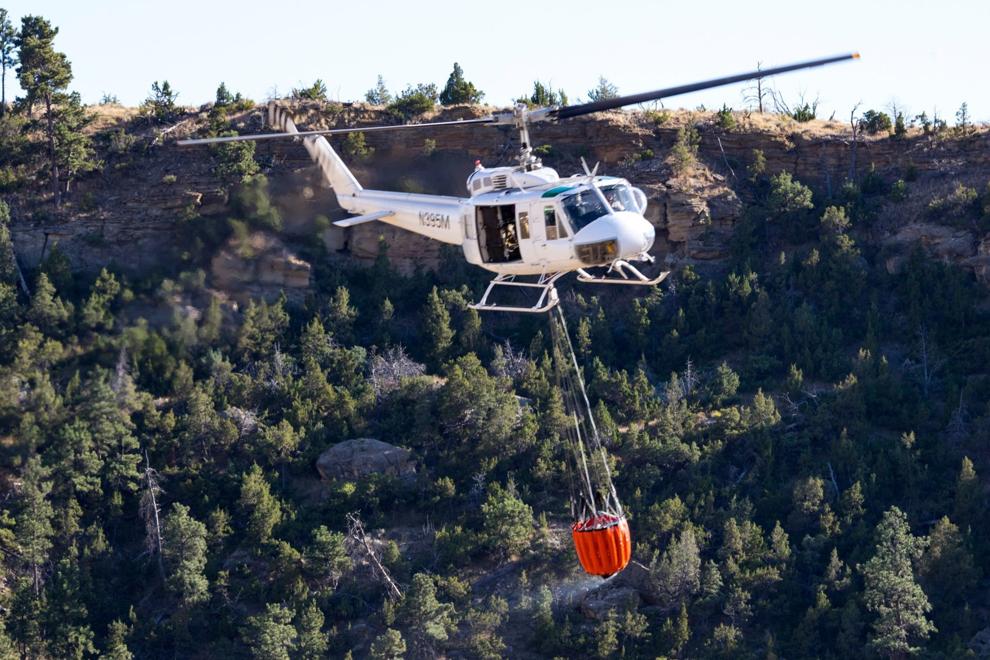 Mountain View fire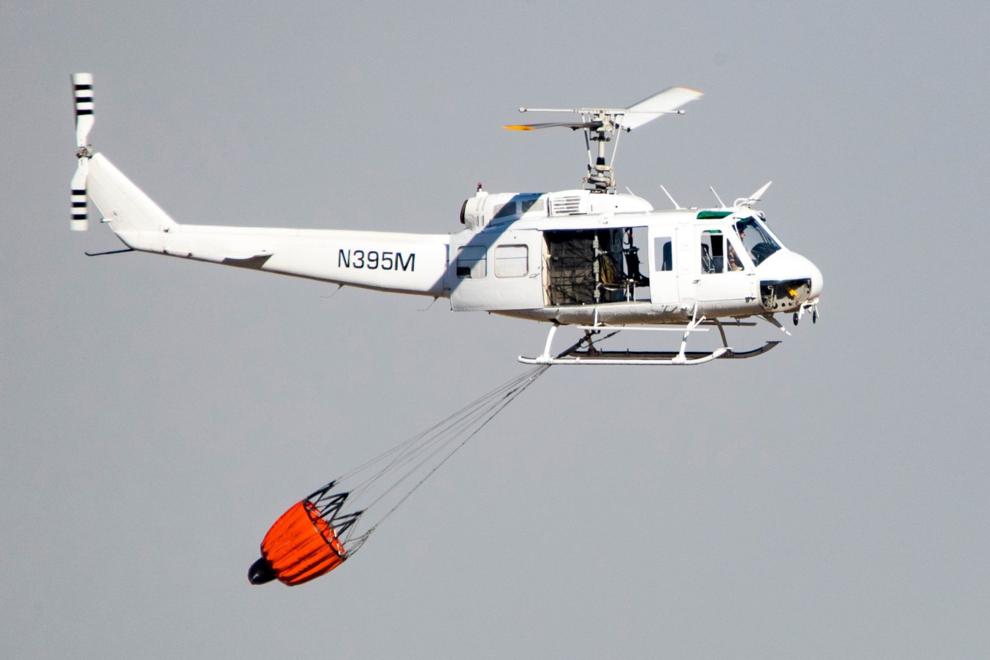 Mountain View fire
Mountain View fire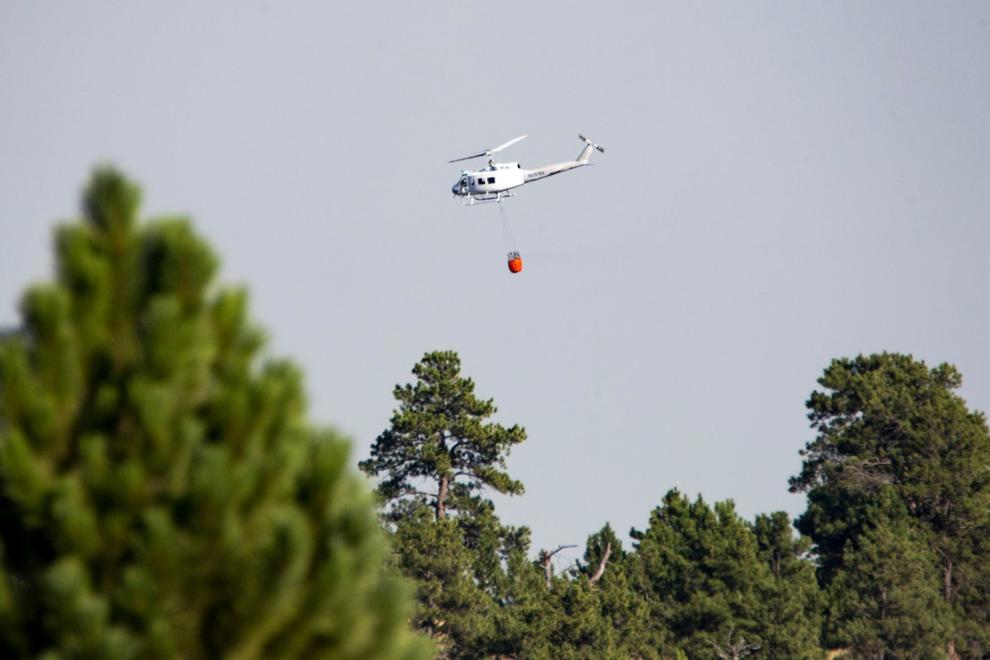 Mountain View fire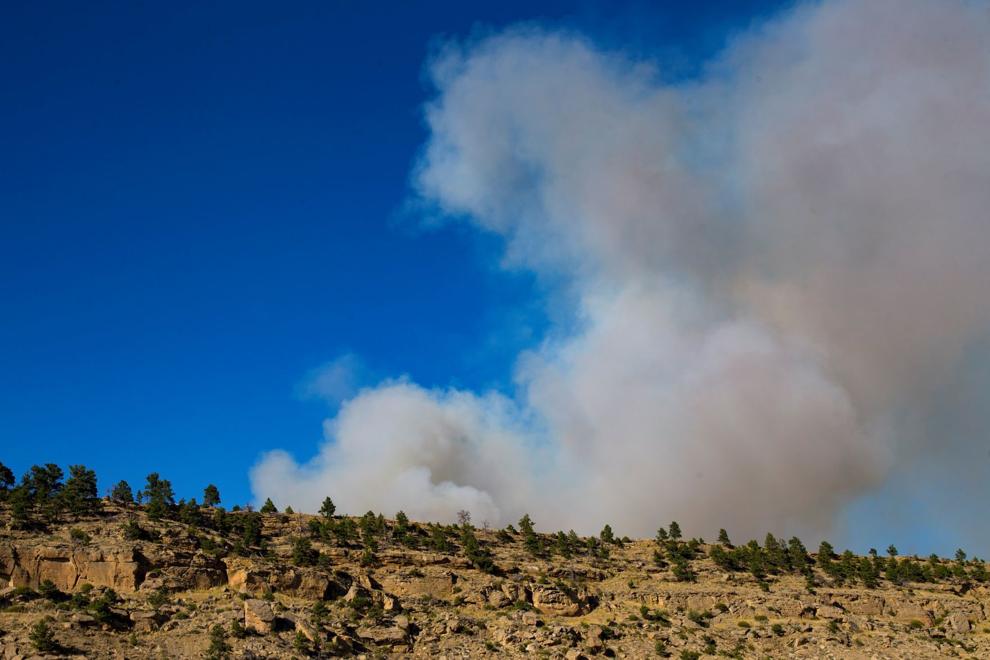 Mountain View fire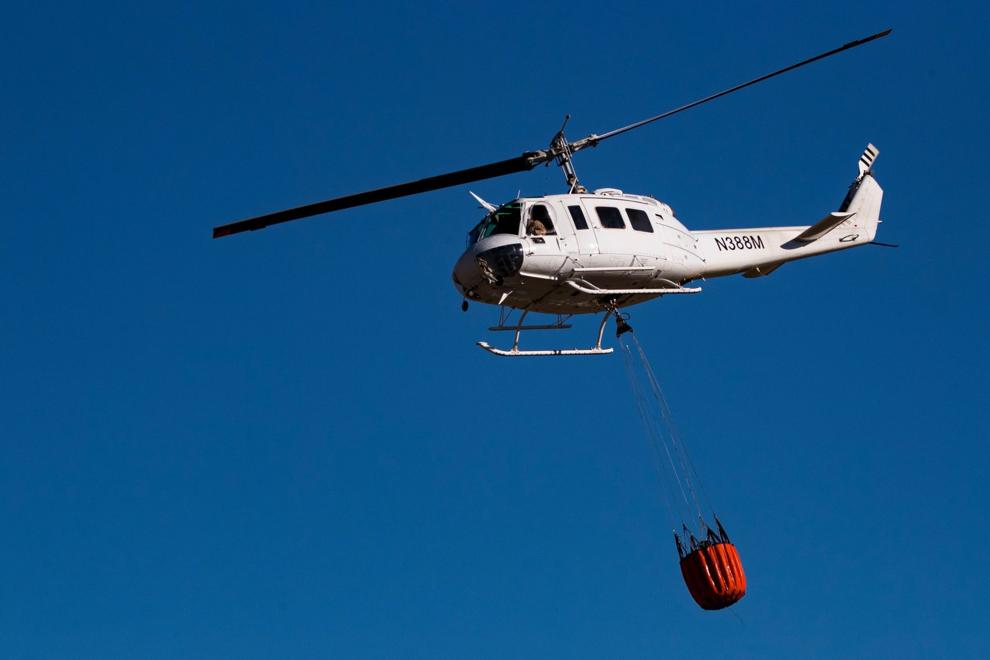 Mountain View fire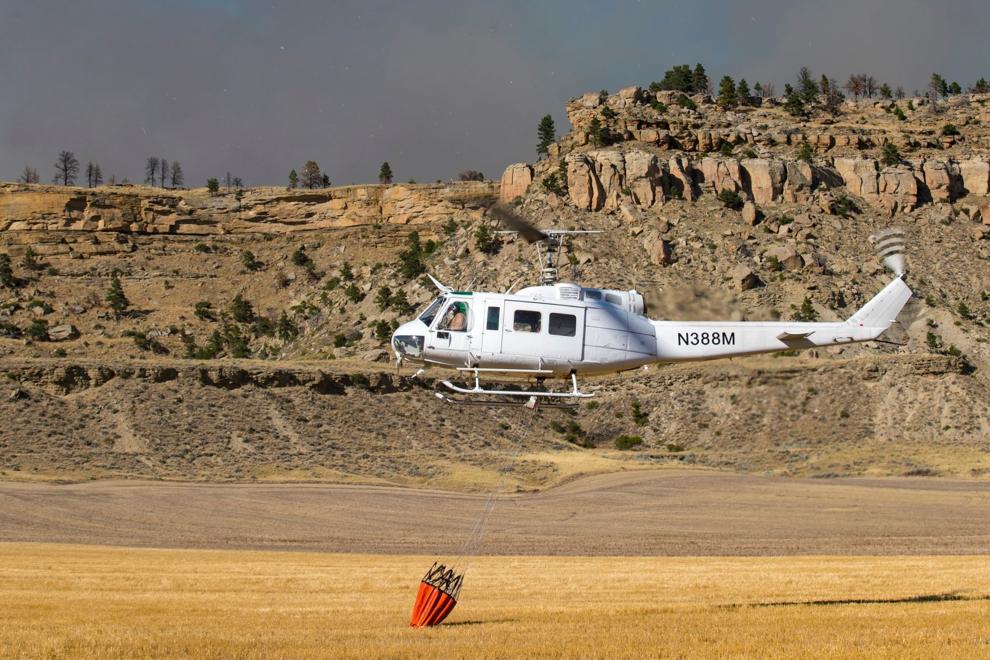 Mountain View Fire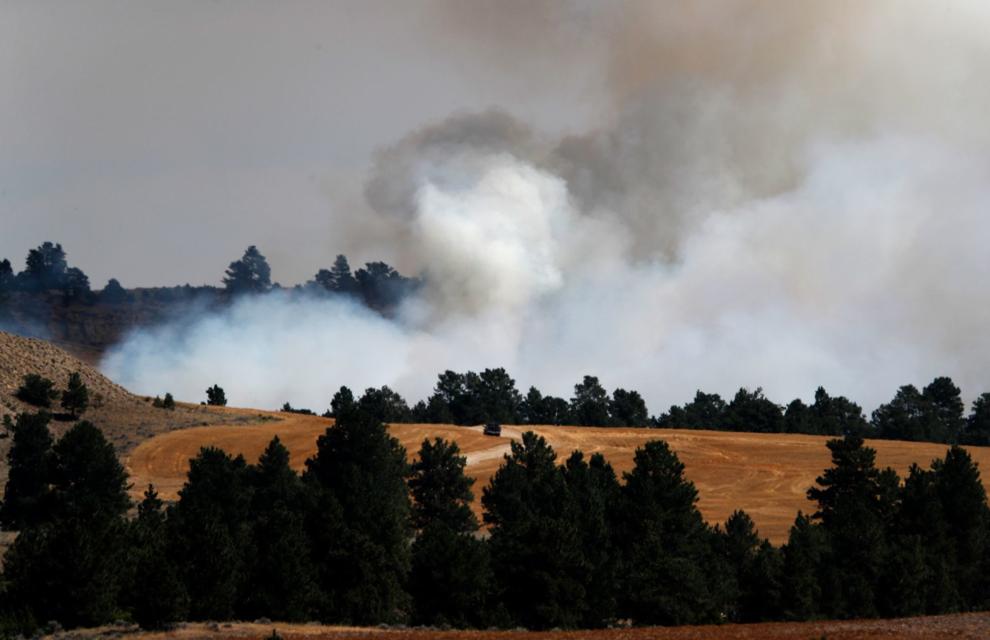 Mountain View Fire