Montana's air traffic industry isn't concerned Williston, North Dakota's new international airport will siphon traffic from the state.
Williston, which is located 20 miles from the northeastern Montana state border, has developed the new $275 million project after 10 years of planning and construction.
The Williston Basin International Airport, or XWA, will replace Sloulin Field International Airport, which lacks the infrastructure to meet Federal Aviation Administration requirements and support more passengers. The new airport is located about seven miles northwest of Sloulin Field.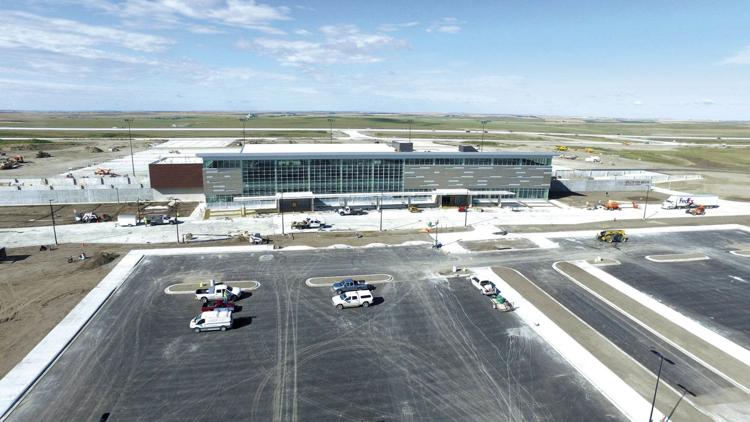 XWA spans a total of 100,000 square feet, compared to Sloulin Field International Airport's 10,000. There will be four gates with passenger boarding bridges along with a restaurant and a nursing area for parents and infants.
The airport will feature an automated bag screener, a first for Williston, and a children's play area for traveling families. The airport officially opens Oct. 10. 
Anthony Dudas, director of Williston Basin International Airport, said that the new airport is a much-needed addition to the city's growing population and developing infrastructure.
The Sloulin Field airport terminal was built in 2005, and was able to accommodate 10,000 people per year using the facility. In 2014 during the Bakken oil boom, the airport experienced a surge of 120,000 people in passenger traffic and has stayed at that level since then. XWA is also the brainchild of the energy industry's growth, Dudas said.
"We had to utilize temporary facilities, we had to coordinate with air carriers to make sure their departures weren't overlapping, all kinds of items you wouldn't typically need to do as long as your facility is appropriately sized," said Dudas.
Now that XWA, which is owned by the City of Williston, will be up-to-date with FAA requirements, it can adequately support commercial jets and appeal to airlines that may look into using the facility.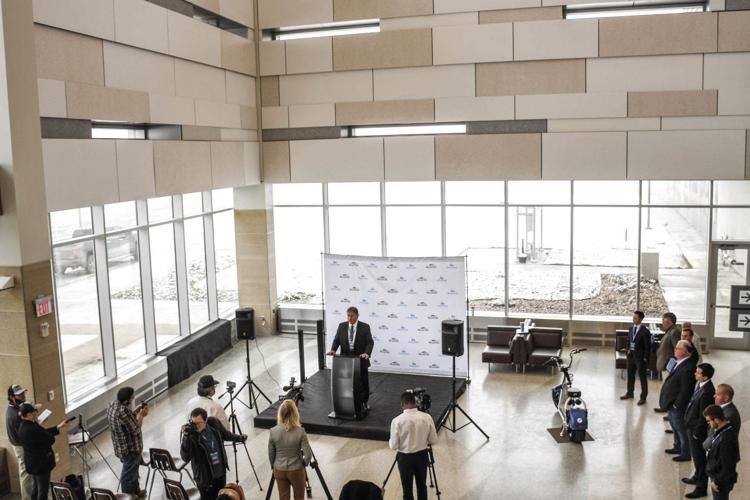 According to Tim Conway, administrator of the Montana Department of Transportation Aeronautics Division, Sloulin Field offers seven daily flights with destinations in Denver and Minneapolis compared to Billings Logan International Airport's 16 daily flights to eight destinations including Seattle, Portland, Las Vegas, Phoenix, Dallas, Minneapolis, Salt Lake City, and Denver. Five flights during the day also travel to Havre, Glasgow, Wolf Point, Sidney, and Glendive.
"The new Williston airport is not providing new commercial service to the region; it's simply relocating the airport," Conway said in an email. "Anyone that was flying out of Williston before the new airport opens will likely continue to fly out of Williston, but the relocation of the airport is not likely to draw new customers."
Right now, the Sloulin Field airport supports two airlines, Delta and United. Dudas said that other airlines have shown interest in serving Williston with the new airport's updated infrastructure, including a new runway, taxiway, and paved areas.
At Sloulin, two commercial airlines have suffered from the failing infrastructure causing delays or flight cancellations, as well as ticket prices that were some of the highest in the nation, Dudas said.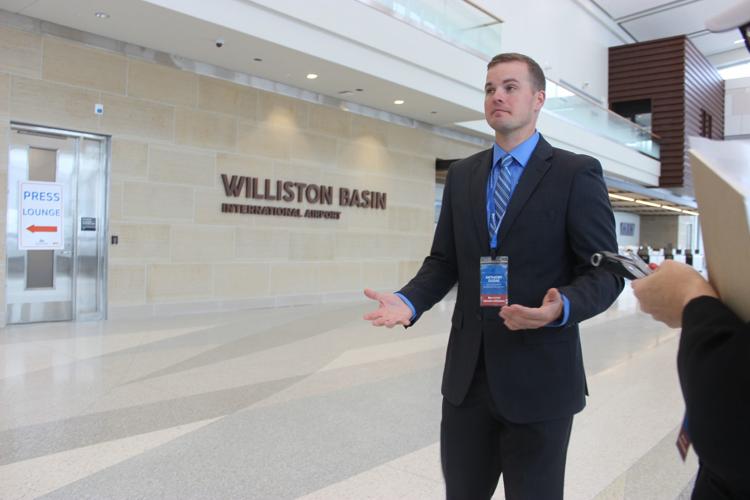 "Our purpose is to provide reliable and safe air transportation to the region," he said. "We just haven't been able to do that at Sloulin Field because of our facility constraints. We can't bring in the aircraft fleets that airlines are moving toward."
XWA will also have a Customs and Border Protection facility, which is a service provided by the Sloulin Field airport. The Billings airport does not offer the same services.
Dudas said that most people coming from out of the country are typically Canadian and use private aircraft.
No competition
Kevin Ploehn, director of the Billings Logan International Airport, said he's not concerned about losing customers in eastern Montana to XWA. Billings is the closest international airport to those in northeast Montana, other than the Williston airport.
Billings is a major hub in the region to transport customers to other parts of the country, and the airport supports seven major airlines, including two new carriers that offer cheaper flights, American and Frontier. The Billings airport saw 900,000 passengers in 2018.
Billings' airport is also undergoing a $55 million remodel project that will expand its two concourses and increase the number of flight gates from five to eight.
Many customers, Ploehn has observed, shop in Billings before they return home.
"One of the things that seems to be the phenomenon in eastern Montana or northern Wyoming is coming to Billings and once they're here, even though they go on a trip, when they come back, they can shop before they go home," Ploehn said. "I call it the Costco phenomenon, where they'll load up ... with all kinds of stuff before they go home because they don't have that kind of shopping up in that area."
Billings also sees flights from rural areas in northeastern Montana through Cape Air, which is funded through federal subsidies from the Essential Air Service that help keep customers' share of airfare down to $49.
Walter McNutt, chair of the Sidney-Richland Regional Airport Authority, said that the Sidney airport isn't expecting a downturn in flights through Cape Air. About 60% of Cape Air passengers, the airport's only airline, travel elsewhere once they reach the Billings airport. 
"In our neck of the woods, Billings is a hub for this area for medical, legal, accounting, all kinds of things. Plus, making connections to go to Denver, Salt Lake, Portland, and Seattle," McNutt said.
About 12,000 people use Cape Air per year, Ploehn said.
"Those people come to Billings for a number of reasons, including getting on an aircraft and flying somewhere else," Ploehn said. "So, we do draw a lot of out eastern Montana and northern Wyoming as well because we have more services than a place like Cody, or Williston. I don't think either of them have Allegiant or Frontier and those are low-cost carriers, and that attracts a lot of people to our airport."
New opportunities
While it's too early to know if Williston's new airport will change anything in Montana, the City of Williston has made the new airport a priority along with creating other plans for city infrastructure improvements like roads, water and sewer, and a new public works facility.
Shawn Wenko, executive director of the City of Williston Economic Development department, said that residents of towns within 100 miles of northeastern Montana will travel into Williston and utilize their goods and services.
After the Sloulin Field airport is decommissioned, certain buildings will be demolished, while others will be re-purposed for commercial use. The 1.25 square miles of land will be prime real estate for retail, restaurants, and home development.
"Once we start XWA, we'll want to start right away on the redevelopment of the old airport," Wenko said. "That'll be an opportunity where we'll be able to crack into adding more restaurants and retail in the market. We'll hopefully see a convention center and adding additional housing opportunities into this market, so it'll really transform how Williston looks once we're able to get in and start redeveloping that property."
The oil and gas industry is in need of more employees, and while families move to oil-centered areas, many workers fly to work temporarily in markets. XWA will help accommodate more flyers to the area in the future.
"I think (what) you'll see in Williston is that employment demand is very intense here, and the majority of that demand is the oil and gas industry," Wenko said. "They're probably taking up a majority of flyers into this market."
With Williston relocating its airport and improving its infrastructure, residents and city officials hope to see growth that attracts more out-of-state engagement.
"As the city grew, we were seeing more of a corporate presence in the oil and gas industry, so the need for access to good quality transportation into this market was critical for us," Wenko said. "We're excited. This thing is going to be a big game-changer for us and the community."
---
Retrospective: Billings Logan International Airport
Dr. Frank J. Bell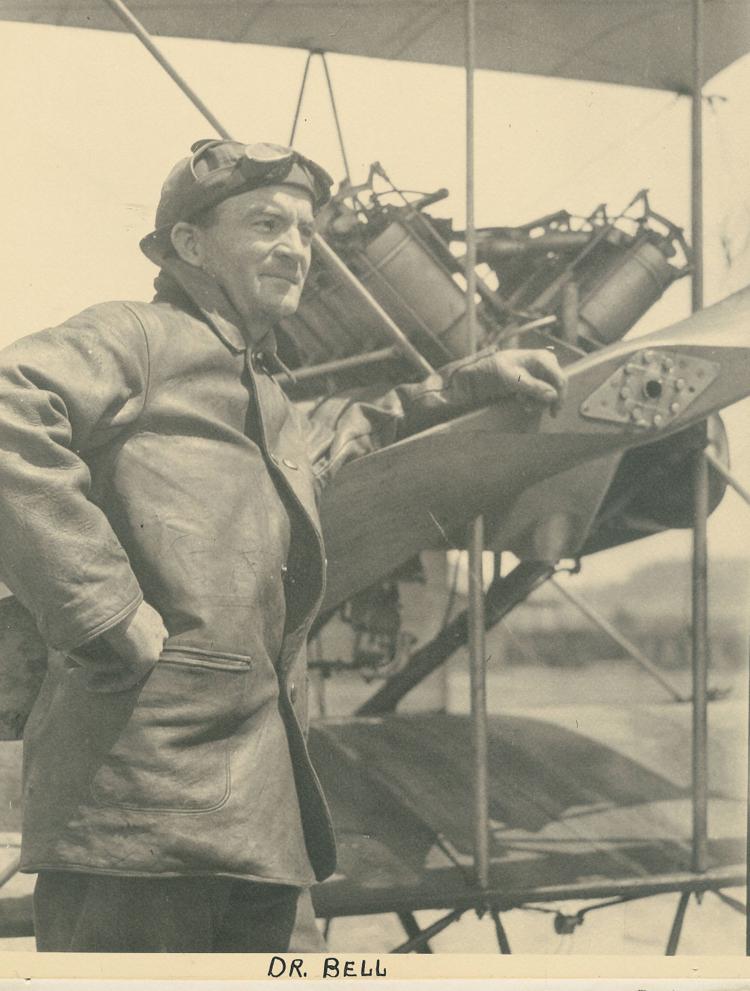 Dick Logan, 1915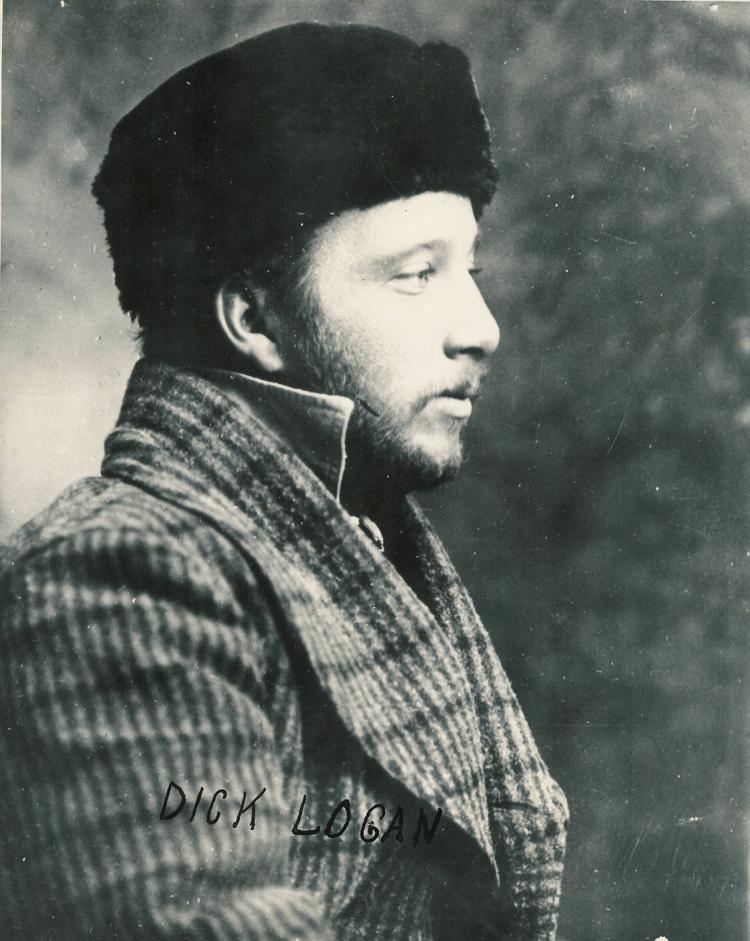 Towing an airplane, 1928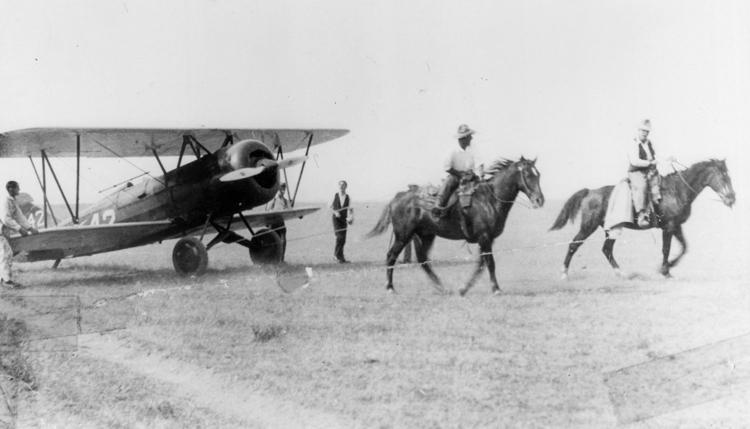 Billings Municipal Airport, ca. 1932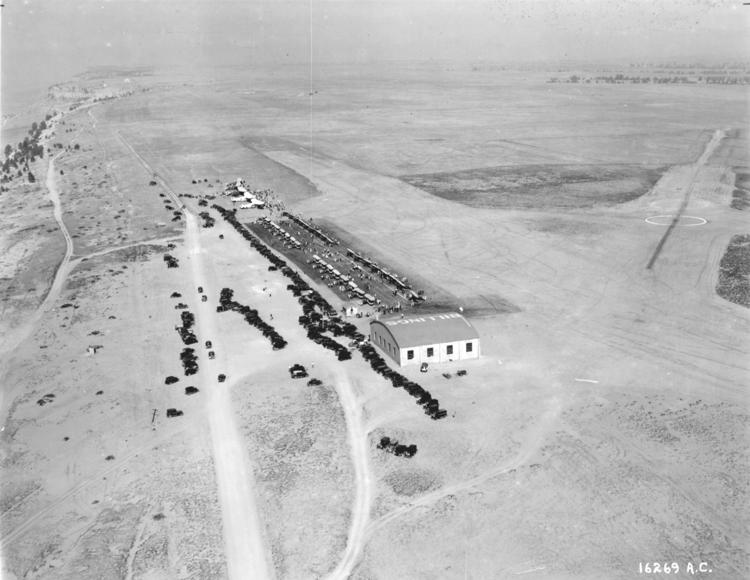 Old Hangar No. 1, date unknown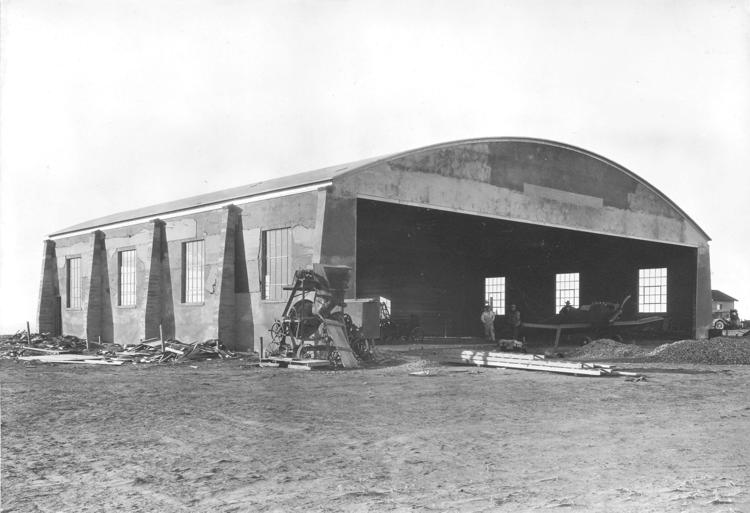 Billings Municipal Airport terminal, 1930s
Billings Municipal Airport, ca. 1940s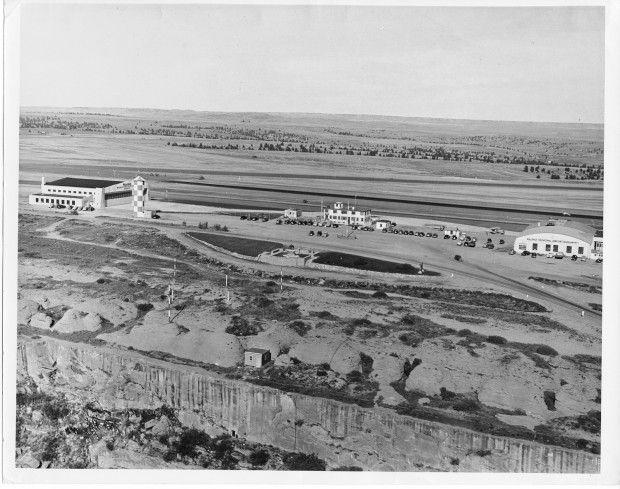 Hangar No. 1, 1948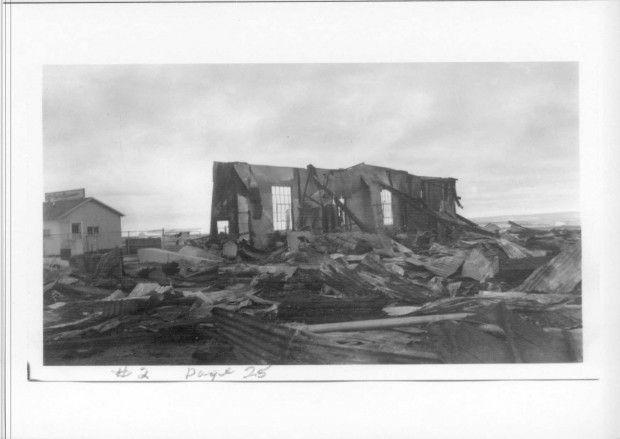 Billings Logan Field, ca. 1958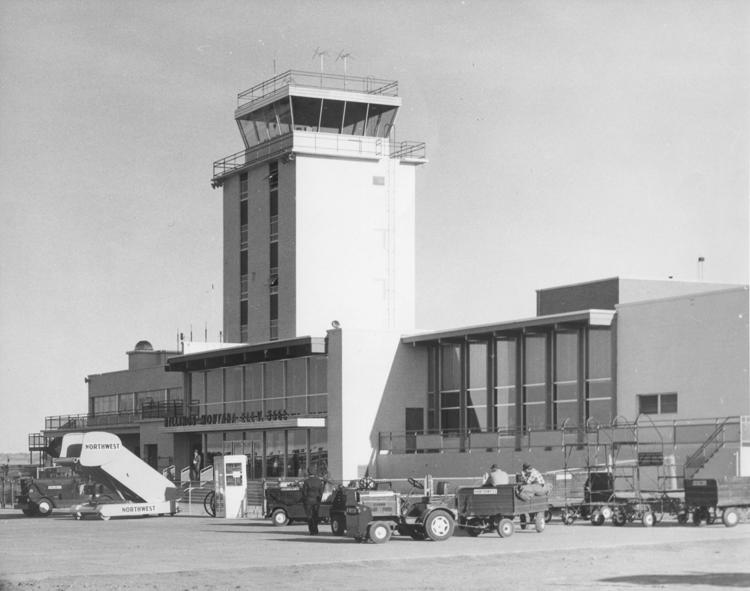 Billings Logan International Airport, 1972

Billings Logan International Airport, 1972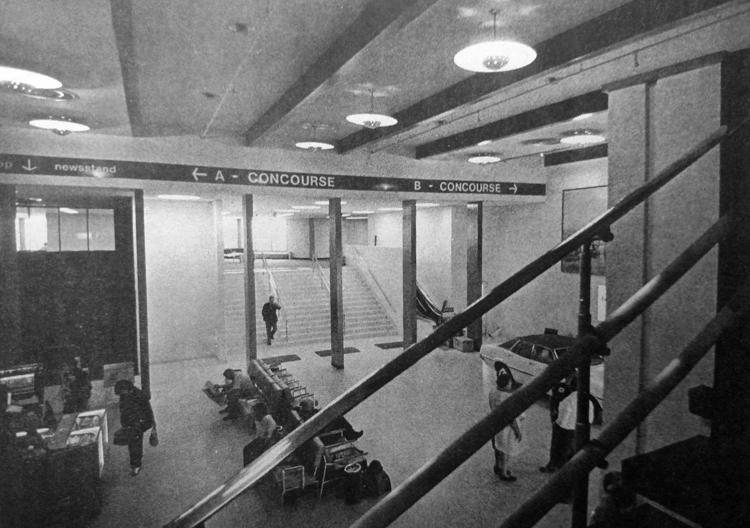 Billings Logan International Airport, 1972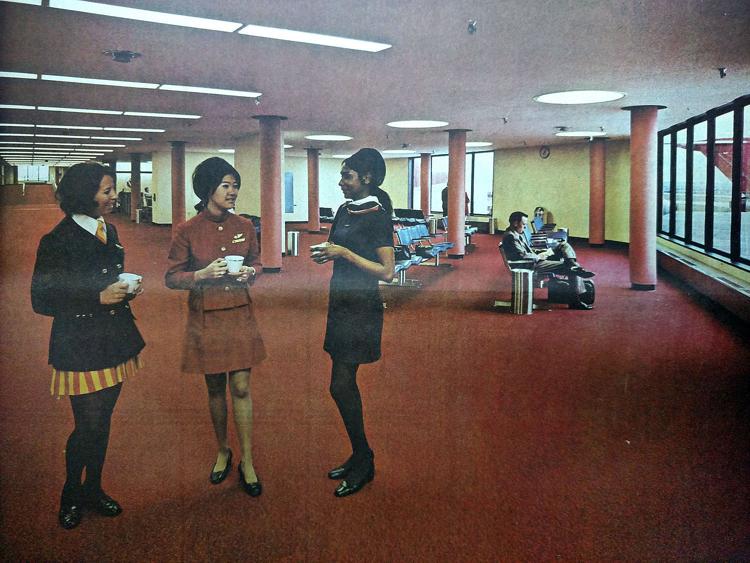 Passenger at Billings Logan International Airport, 1978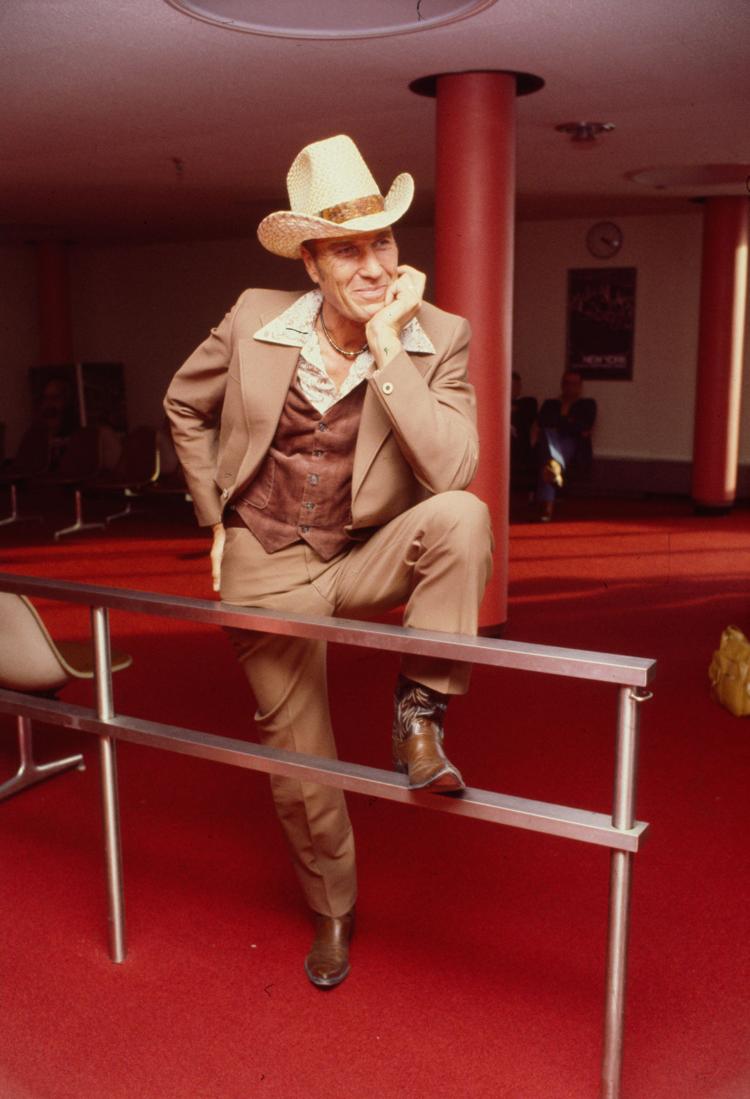 Ticket counter at Billings Logan International Airport, 1978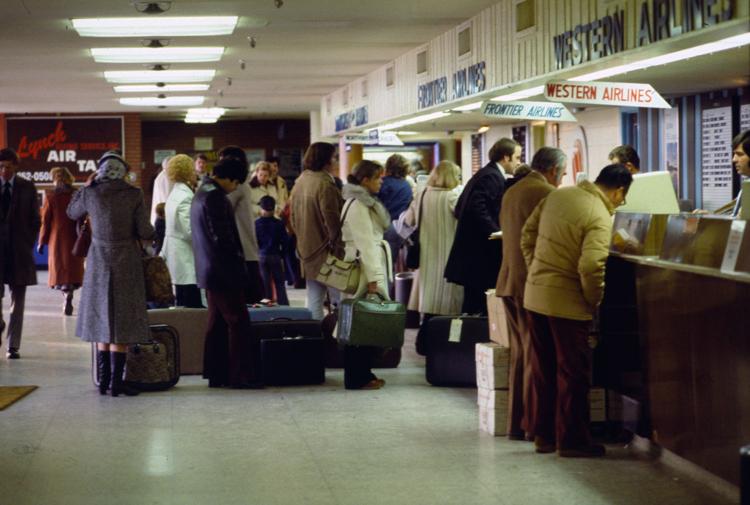 Passengers at Billings Logan International Airport, 1978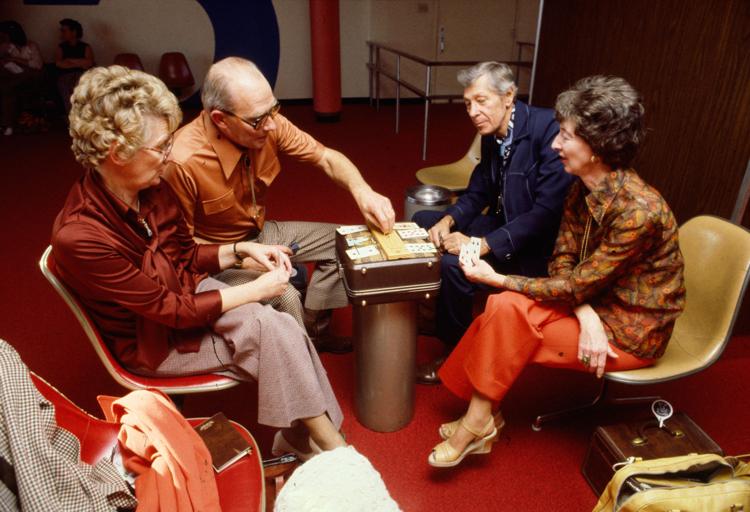 Passengers at Billings Logan International Airport, 1978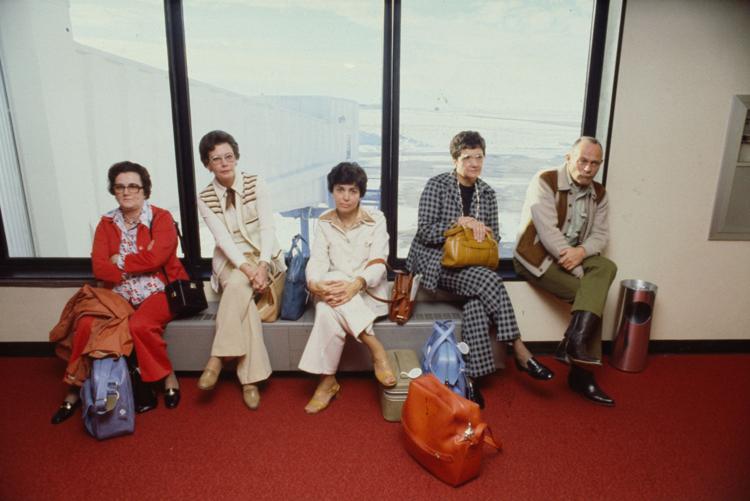 Air traffic control tower, 1979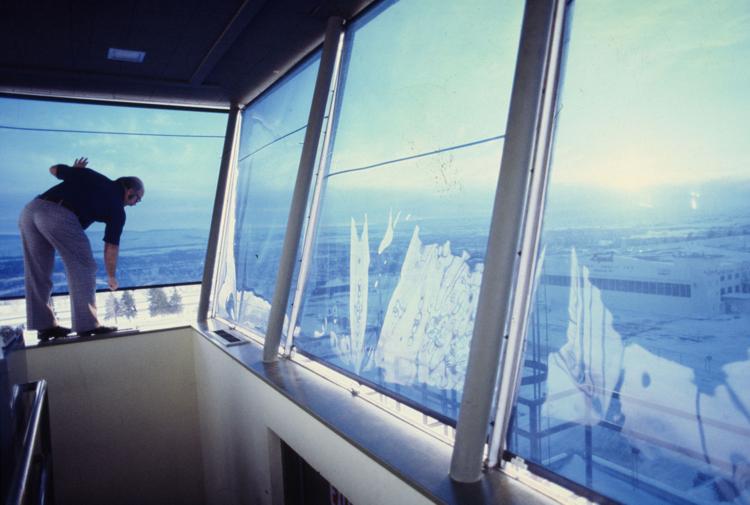 Air traffic controller, 1979
Airport goodbye, 1980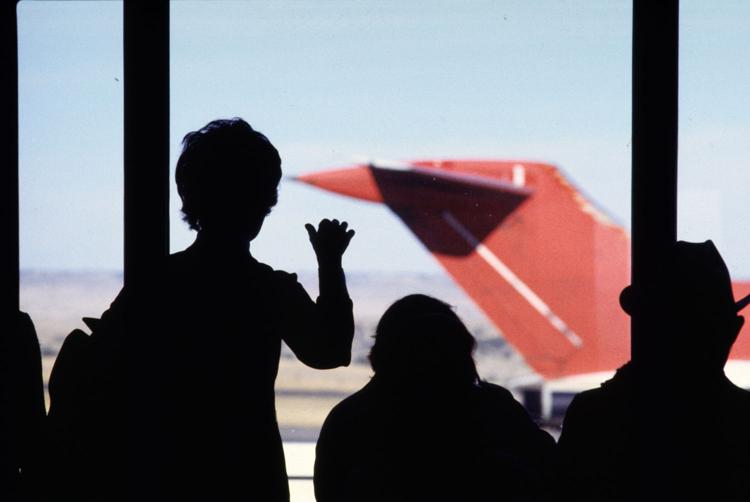 Billings Logan International Airport baggage claim, 1980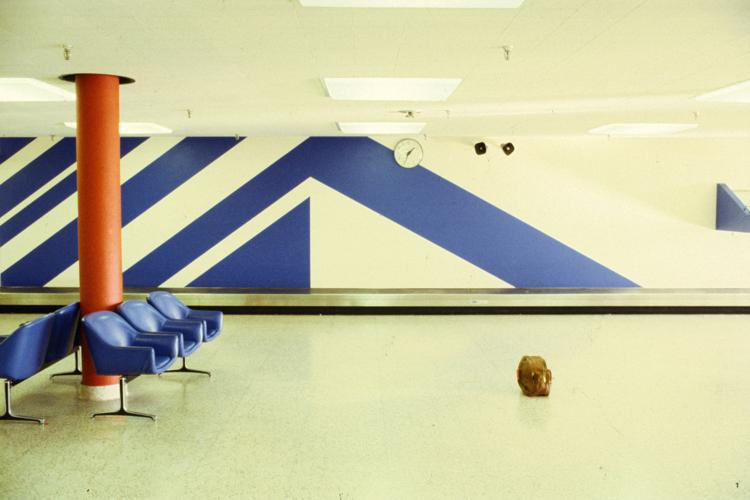 Billings Logan International Airport, 1987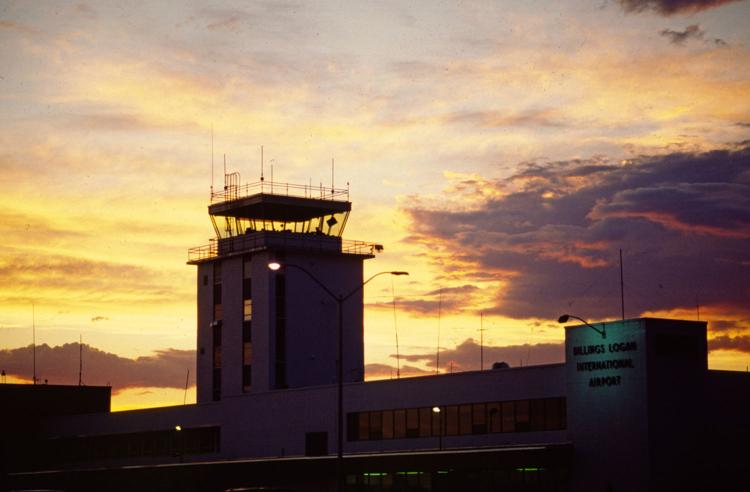 Concourse security checkpoint, 1991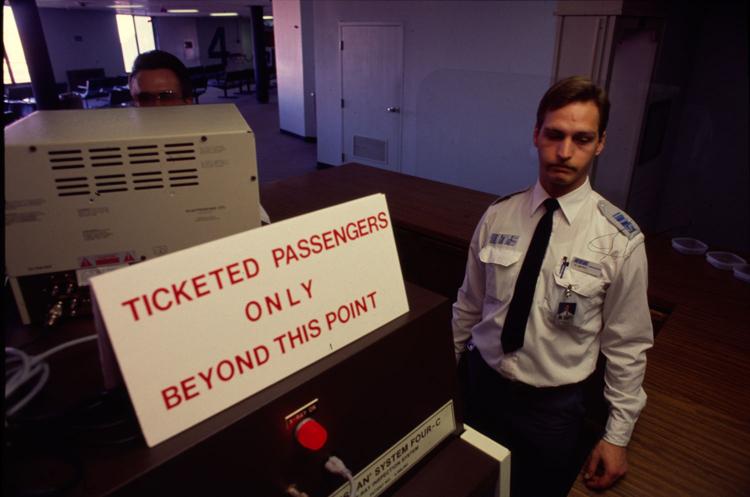 Gulf War airport security, 1991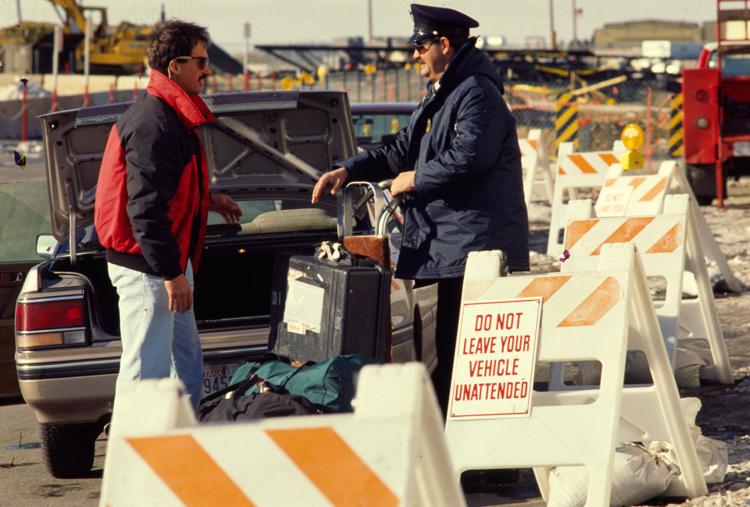 Billings Logan International Airport, 1991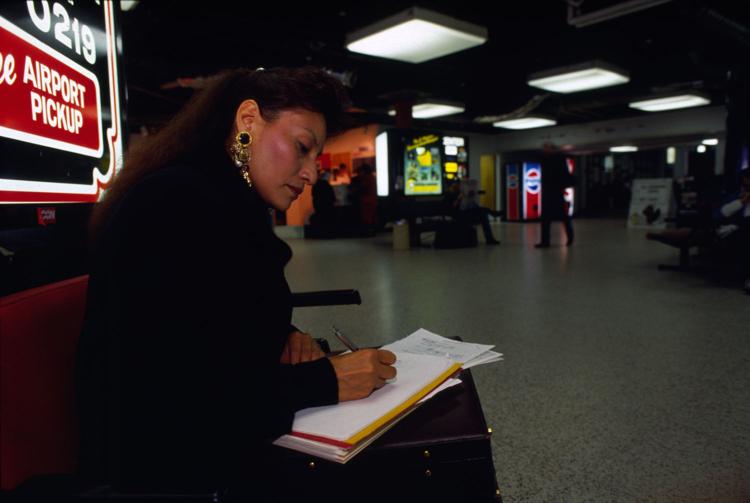 Construction on airport terminal, 1992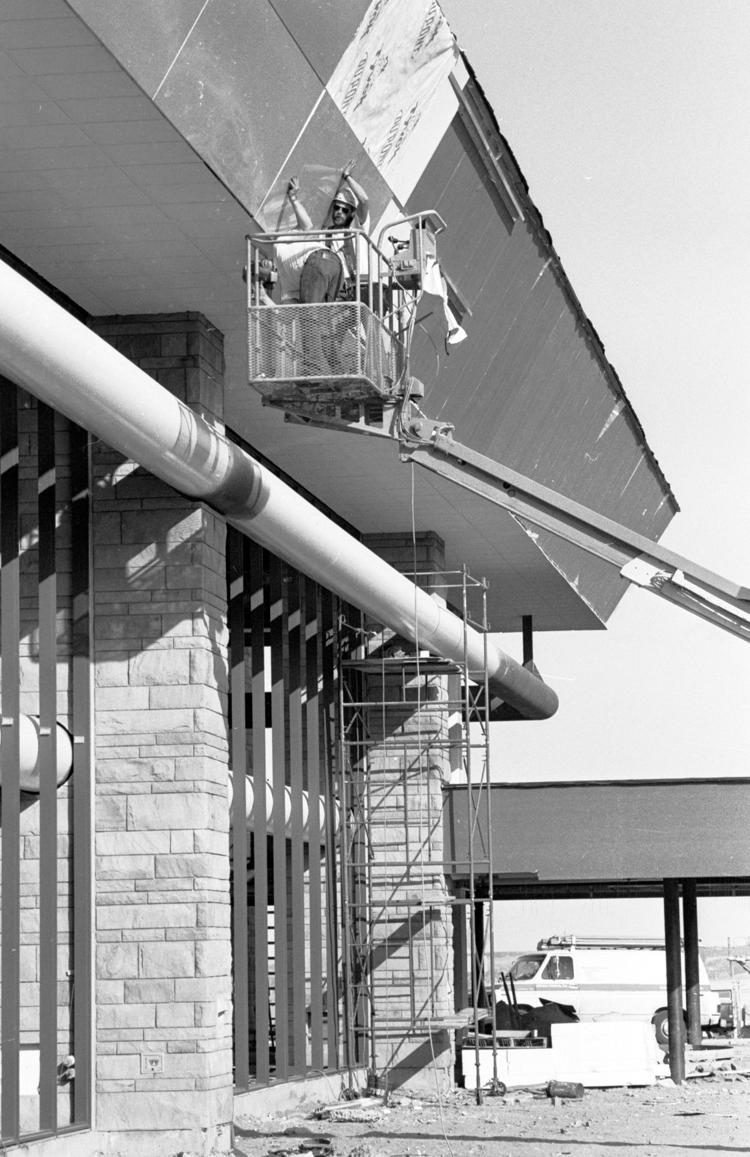 Air traffic control, 1993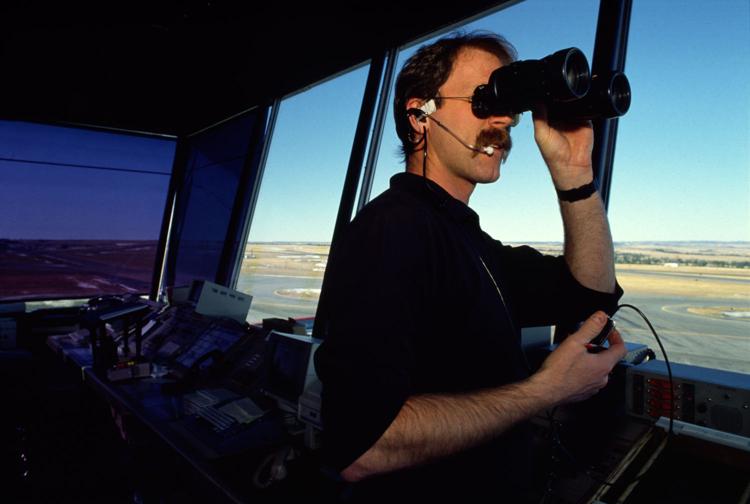 Billings Logan International Airport, 1995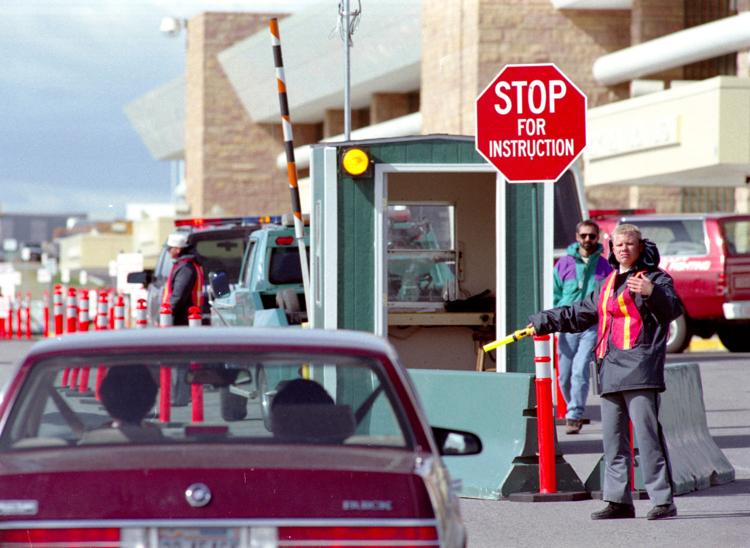 Billings Logan International Airport, 1998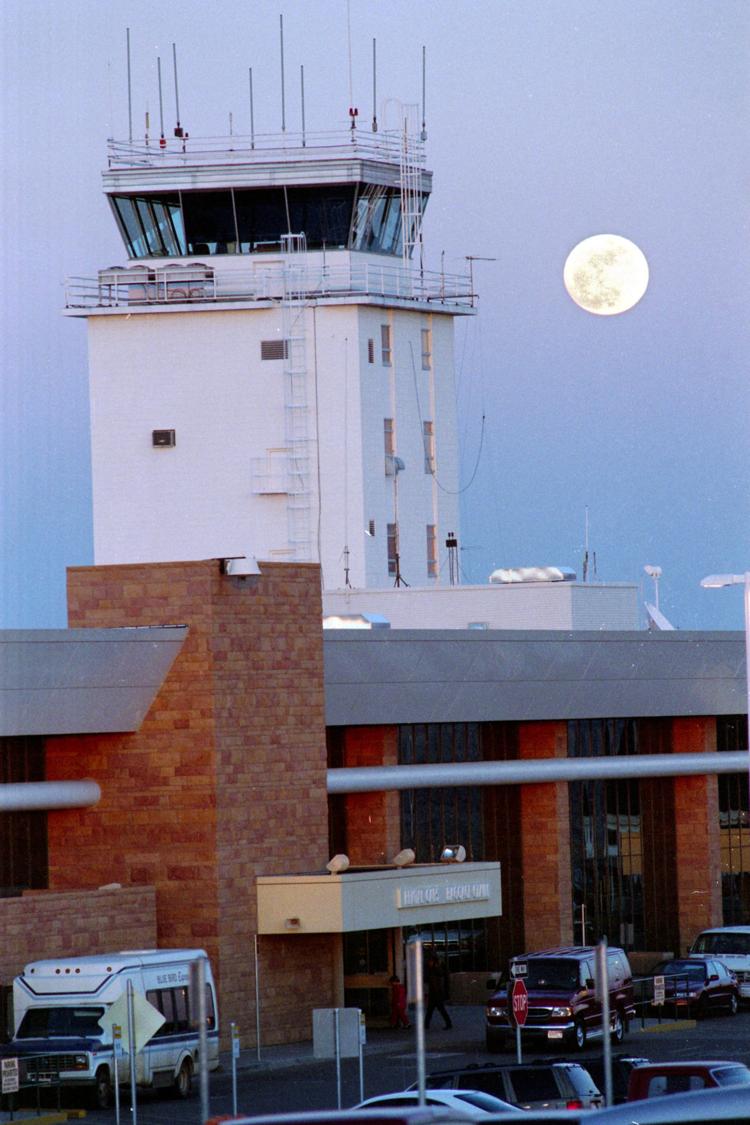 Airport security screening checkpoint, September 11, 2001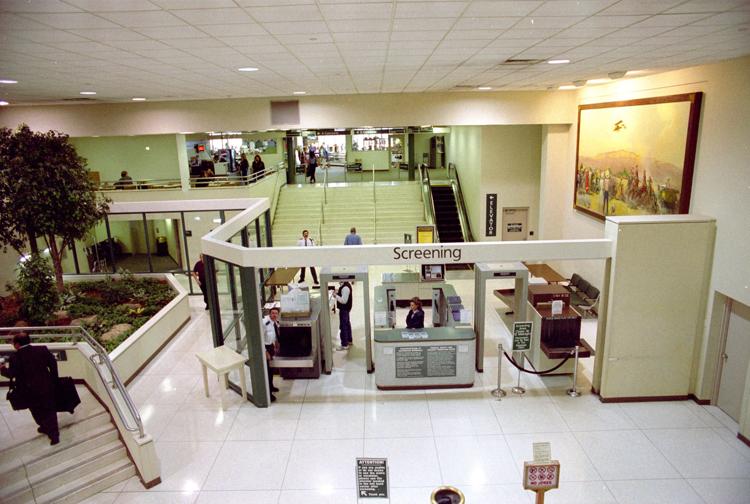 Billings Logan International Airport baggage claim, September 11, 2001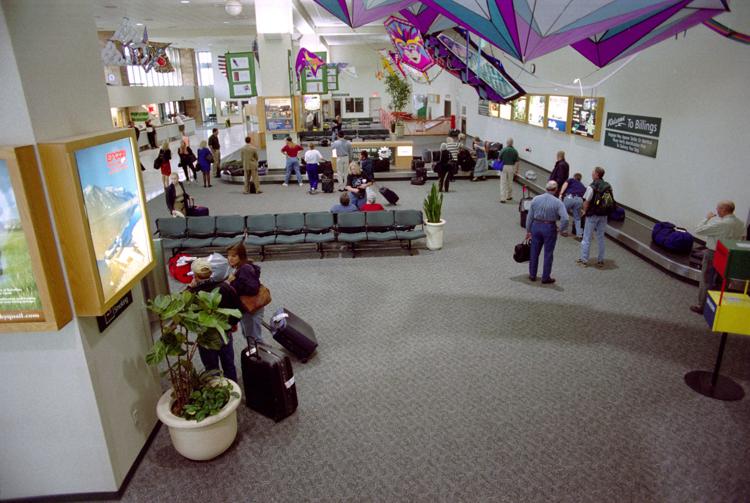 Airport sunset, 2006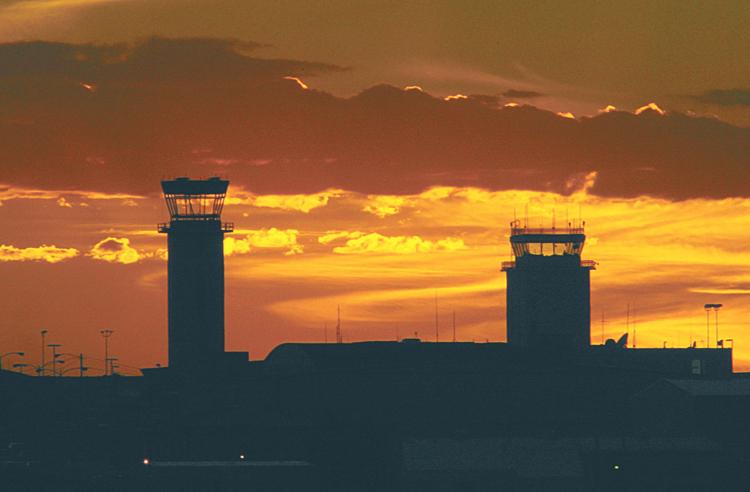 Old tower dismantled, 2007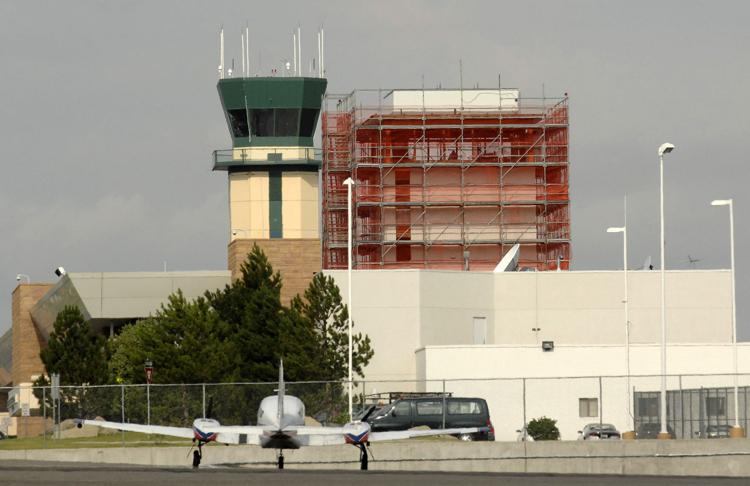 Billings Logan International Airport,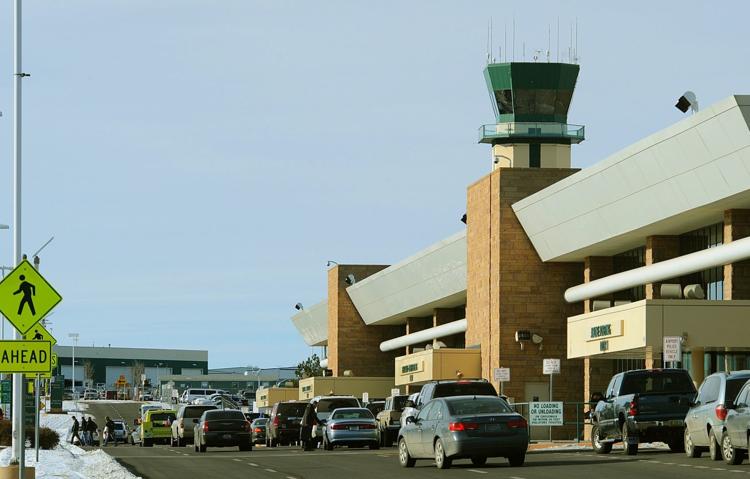 Get local news delivered to your inbox!
Subscribe to our Daily Headlines newsletter.