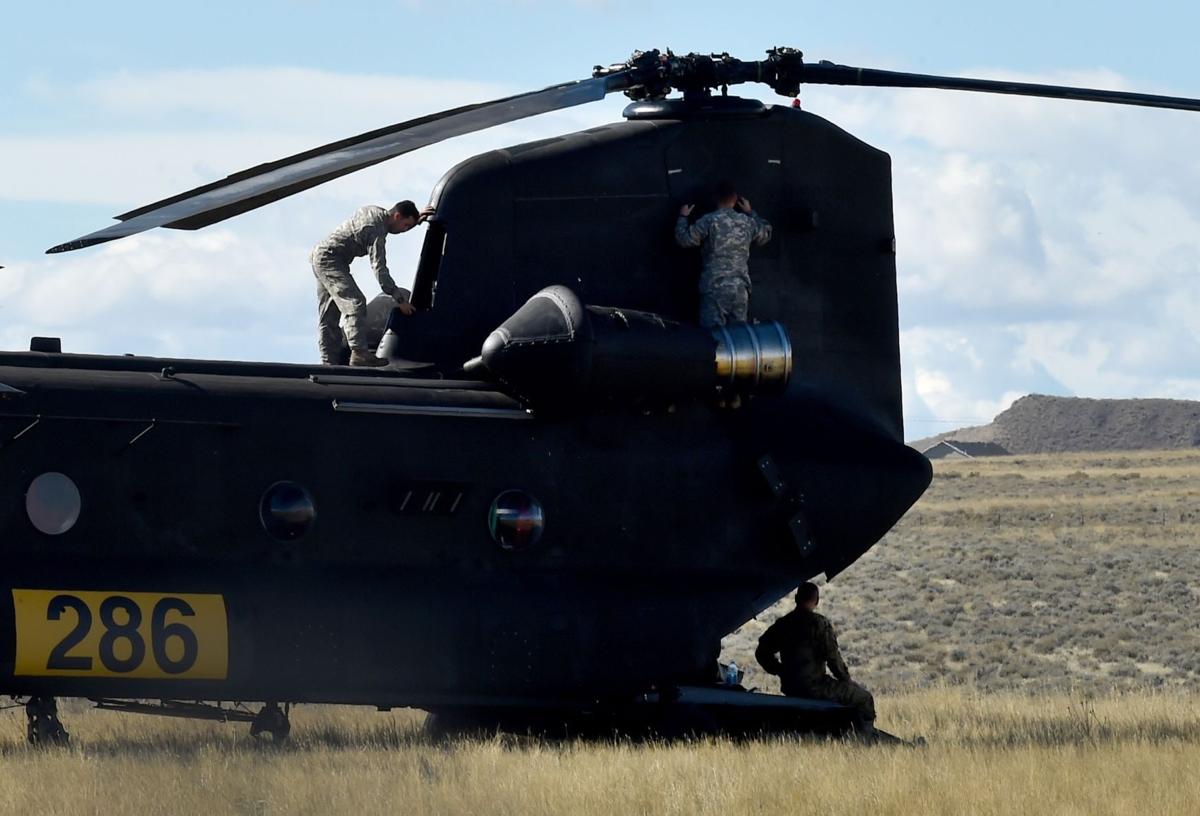 The Montana Army National Guard wants to expand its helicopter operations to better serve Eastern Montana and has its eye on Billings. 
Currently, the closest base for serving the eastern side of the state is in Helena, which can be a 90-minute flight from Billings.
"The planning process has been in the works for a few years," said Maj. Rob Allinson, public affairs officer with the Montana Army National Guard.
The Guard has long wanted to set up what's known as a Limited Army Aviation Support Facility in Yellowstone County. With the nearest site sitting in Helena, the entire eastern side of the state has become one of the biggest gaps in Army aviation coverage in the country, Allinson said. 
"Establishing flight operations out of Billings will allow the (Montana Army National Guard) to respond to natural disasters and emergency situations with significantly quicker response times in Eastern Montana," Allinson said in a statement.
To start out, the Guard would lease hangar space from Billings Flying Service for the first few years; the ultimate goal would be for the Guard to build its own hangar. As part of the process, Jacob's Engineering will perform an environmental assessment study for the project, which will include two public comment periods.
Later on the Guard may also perform an economic impact study for the facility. 
Because it'll have an impact, Allinson said. The Limited Army Aviation Support Facility will create up to 14 full-time jobs in the community and make training easier for the Guard's aviation soldiers who live in Billings.
The site will be home to six to eight aircraft, including the CH-47 Chinook helicopter, the Blackhawk and Pave Hawk helicopters and the LUH-72 Lakota helicopter. Billings Flying Service runs a fleet of Chinook helicopters that it purchased from the federal government.
In 2015, the Montana Army National Guard had looked at the Laurel airport as a possible site for its aviation facility. 
"For whatever reason they just couldn't make it fit," Allinson said. 
Billings Logan International Airport had the space, resources and infrastructure that better accommodated the Guard's needs for the aviation facility.