Montana created more than 300 preschool slots in the last school year, raising the number to 750. And the state did it at a far cheaper cost than a year before.
But as the feds send out the grant's final check for $10 million, it's unclear how those seats will be sustained in the future. This is the last payment of a four-year, $40 million federal grant that schools will use through the 2018-19 school year.
The state Office of Public Instruction got an extra $1.3 million — which will target special needs and at-risk students — to add to the grant, but the program's funding future is murky.
"I don't know exactly if the federal government is going to create more," said State Superintendent of Public Instruction Elsie Arntzen.
Preschool Development Grants were written into the new Every Student Succeeds Act, which replaced No Child Left Behind in 2015. Guidance from the U.S. Department of Education in 2016 called for the creation of a pair of smaller-scale grant programs, which could potentially help Montana sustain the seats. Whether they'll be funded is unclear, and guidance written under the Obama administration has received scrutiny from new Education Secretary Betsy DeVos.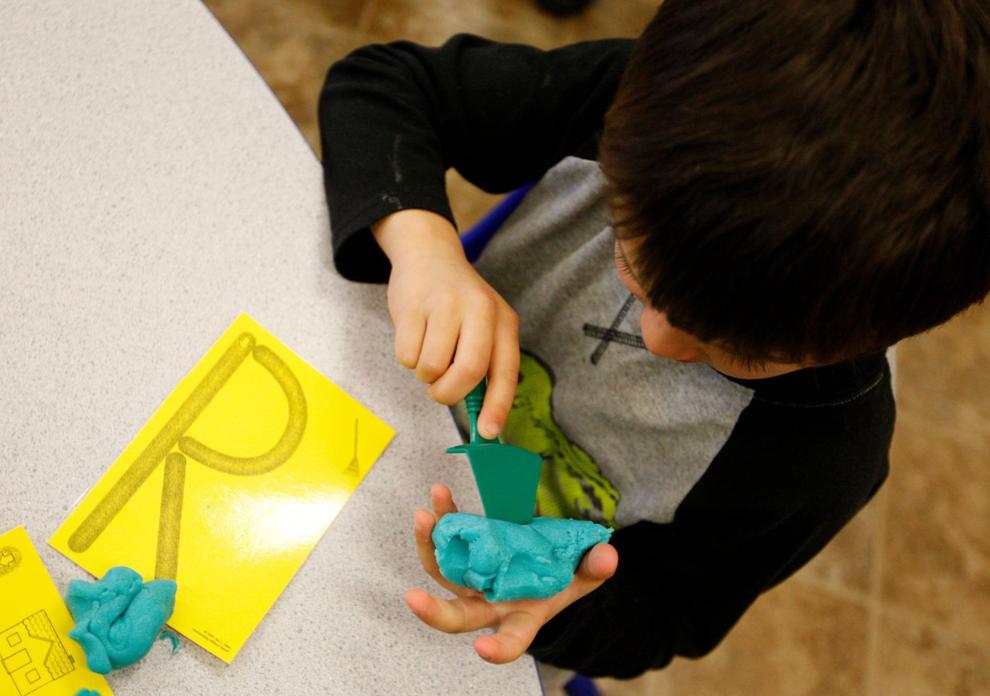 Hardin Public Schools received almost a half-million dollars from the grant this year to help fund five preschool classrooms in its school district. Each class has a certified teacher and certified paraprofessional, a crucial component of the grants' aim to create high-quality programs. The program also provides targeted support for children with special needs.
The school district also kicks in about a million dollars of its own budget, which primarily funds K-12 education.
Superintendent Dennis Gerke said that grant administrators expect schools to kick in more and more of their own money in hopes of sustaining the seats once the grant runs out.
"You take that amount of money we get from the grant and take it out of our budget, we basically have to look at other means of funding," he said. "That may mean that to sustain that program, some cuts may need to be made in other programs."
Costs
The price of preschool seats far exceeded projections during the first year of grant implementation, with costs soaring to an average of more than $14,000 per slot.
Officials expected costs to drop in year two. They plummeted, down to about $5,000 per seat. The state originally targeted a price tag of about $3,500.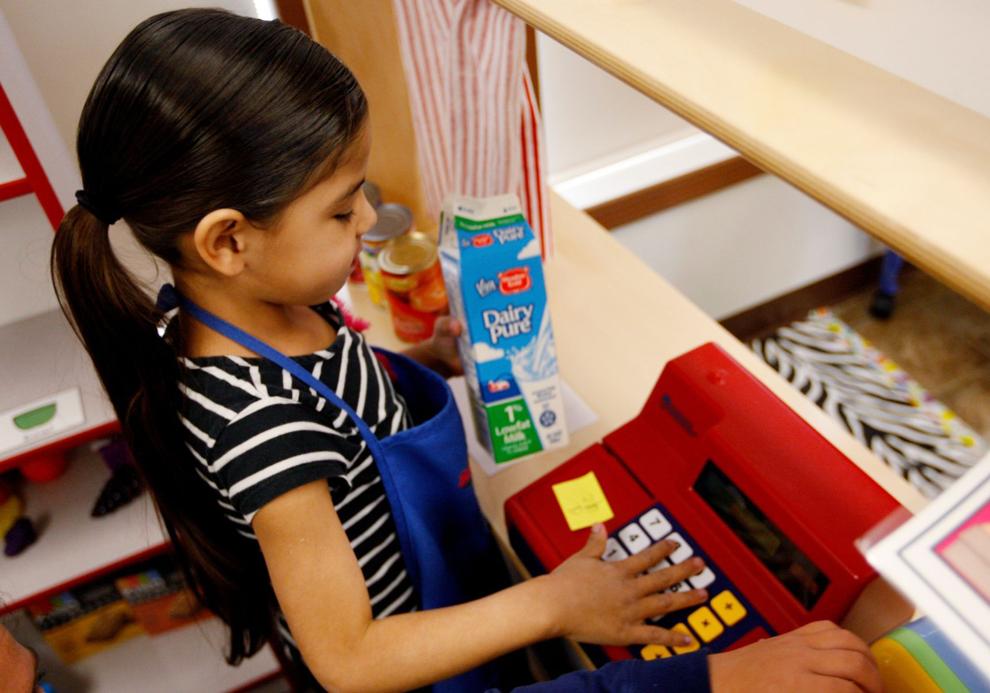 The slots aren't necessarily new, but now they adhere to federal and state guidelines for high-quality instruction, like having a certified early-childhood teacher and a low teacher-student ratio.
"This average is much lower because most programs purchased new classroom supplies and materials in year 1 and didn't need as much funding in year 2," a report on the 2016-17 school year said. The report cites needs like new classrooms and playground equipment as drivers of the high first-year cost.
For the first year, OPI said that more than 200 seats were added for students who didn't qualify for the federal grant guidelines. That figure doubled last school year, according to Gov. Steve Bullock's office.
Only 4-year-olds whose families meet income rules are reported. Families of eligible students must be at or below 200 percent of the federal poverty level.
Poor students are less likely to come into kindergarten prepared for school than their more well-off peers. According to the 2016 report, 58 percent of preschoolers given a kindergarten readiness assessment were ready for kindergarten by the end of the school year. Growth from the beginning to the end of the year was steepest for American Indian students, who typically perform worse on standardized tests than their white peers in later years — part of a well-documented achievement gap.
Research on the effectiveness of public preschool is mixed, but most shows that programs lead to better academic, social and career achievement for students.
A recent study in Oklahoma highlighted the importance of high-quality programs, like those required by the federal grant, in order to ensure student improvement. Future federal grants don't have to include the same requirements as the current grant, thanks to the new education law.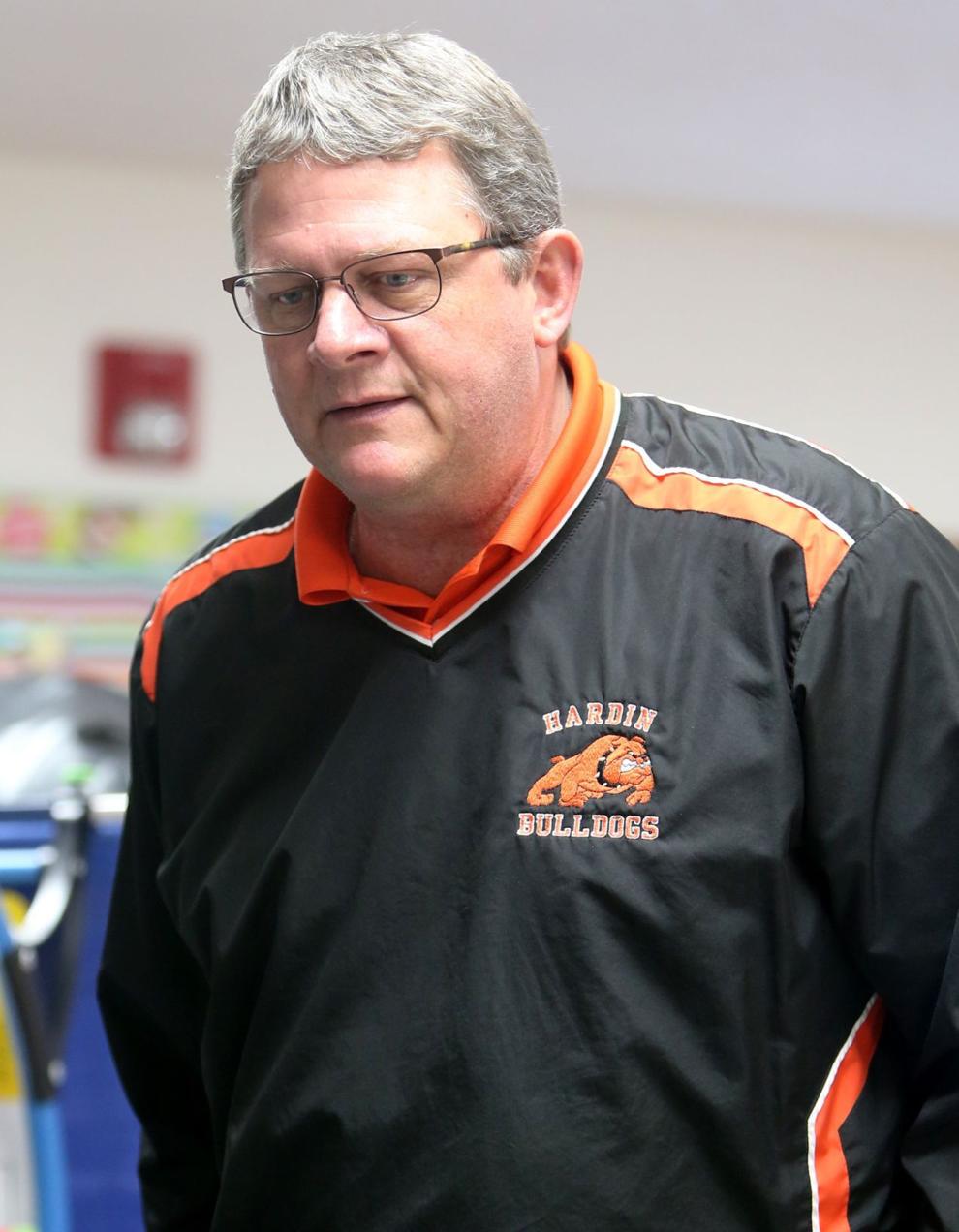 Gerke said that a rigorous approach to preschool pays off.
"Over 90 percent of our students are benchmarked when they get into kindergarten. They know their letters. Most of them are getting ready to read a little bit," he said. "We've noticed a big change in the behaviors in the students that have gone to preschool compared to the students who haven't."
But he argues that's not the most important thing.
"We're able to really, really develop good parent relationships with the parents, the children and the staff at the preschool."
Legislative funding
Bullock has made preschool a major priority, but his initial proposals didn't find traction; legislators shot down a $37 million ask in 2015 and a $12 million ask in 2017. Montana hasn't added as many preschool seats as the federal grant application called for, in part because hoped-for state funding didn't materialize.
Montana did add preschool funding last spring despite a budget rife with cuts. A new fee imposed on hospitals raised $12 million during two years, $6 million of which went toward preschool pilot programs at public and private facilities — different seats than those paid for by the expiring federal grant.
Montana was previously one of only a handful of states across the country that didn't provide public money for preschool.
Bullock has said he'd like to see that program expand in the future.
"The governor will be seeking ongoing funding for preschool from the Legislature in 2019 and will continue to work with state and federal partners to find resources to expand access to preschool for Montana families," said a statement from a Bullock spokeswoman.
The executive office is still waiting to see what form new federal grants could take and, if they align with state effort, hopes to be able to apply.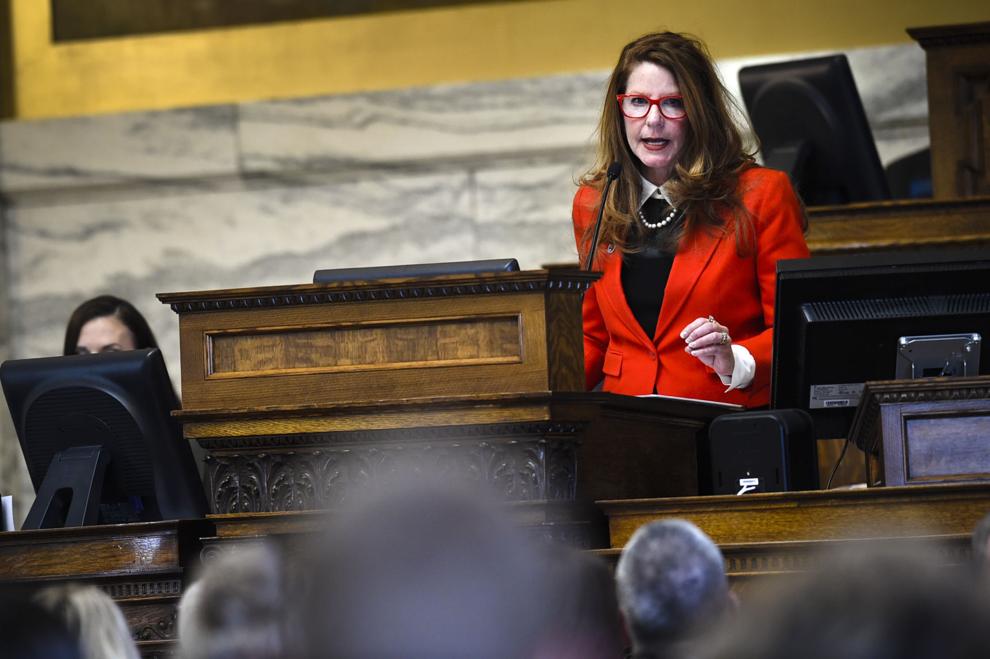 As a legislator in 2015, Arntzen signed on to a letter with about 50 other Republicans urging Montana to reject the $40 million grant, citing concerns about sustainability. Looking at the program's results so far — seats added and kindergarten readiness measures — she said she's not sold on public preschool.
"I think it's still out there. I don't believe that we have enough data at this point to make that recommendation to the Legislature," she said, noting that she's still worried about sustainability.
Arntzen also cited cuts during the state legislative session that increased the local tax burden for schools. Legislators trimmed funding for schools during a recent special session, and funding reductions were built into cuts triggered as revenue estimates dropped. During the May session, a funding cut resulted in a $40 million tax increase for local taxpayers that was automatically triggered by the state funding formula.
"It's a concern for me to say that we're going to put a brand new cohort of young minds in when the state's responsibility has been shifted," she said.