Billings Clinic was preparing early this fall for a temporary shutdown of its intravenous fluid bag supplier, which was set to undergo maintenance at a production facility.
The supplier, B Braun Medical Inc., already had back orders for IV fluids in August, when it alerted customers.
To get through the shutdown, Billings Clinic began buying up some reserve supplies, but it was also going to rely on other manufacturers. The first choice was Baxter Healthcare, which has a production plant in Puerto Rico for smaller IV bags — usually 50 milliliters and 100 mL.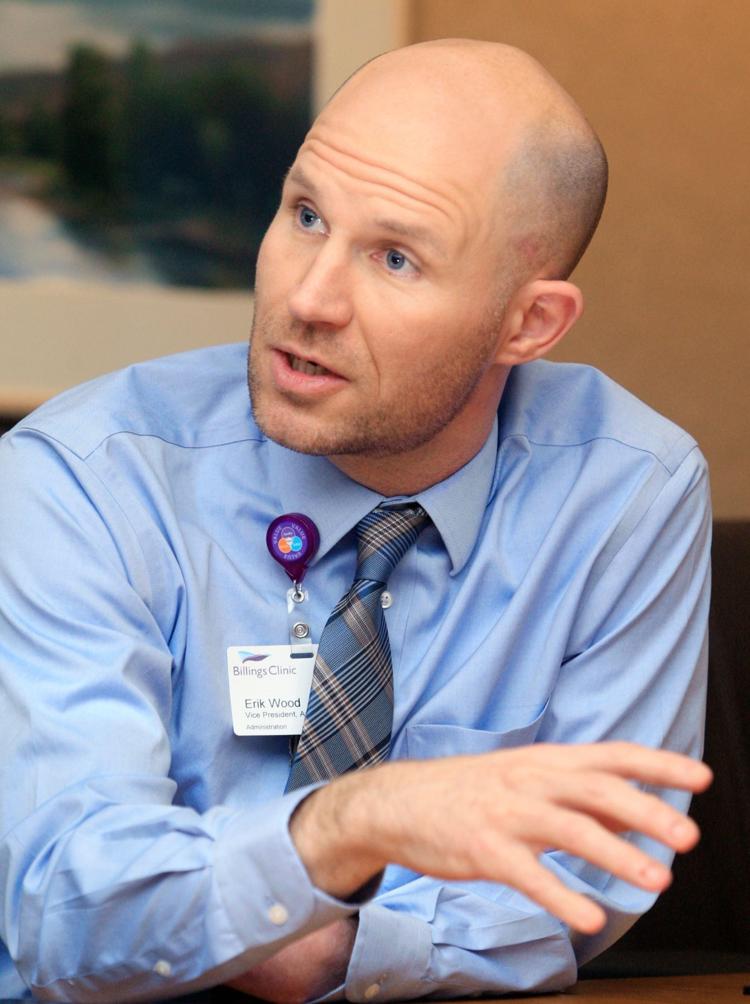 "And then Hurricane Maria hit in Puerto Rico and consequently took Baxter offline as well," said Erik Wood, Billings Clinic's vice president of ancillary services. "So we went from three vendors to one."
The third supplier, Hospira/ICU Medical, moved to restrict its supply to existing customers, said Kyle Townsend, director of pharmacy services at Billings Clinic.
That unfortunate series of events led to a national shortage of one of the most common substances used in hospitals. Facilities like Billings Clinic suddenly had access to only the IV bags that were already on the market, and no more.
Hurricane Maria touched down in Puerto Rico on Sept. 20. Baxter said in a press release that its Puerto Rico facility sustained "minimal structural damage," but it was relying on diesel generators for power.
In an Oct. 25 memo, the American Hospital Association said the IV bag shortage is "quickly becoming a crisis and looming threat to public health."
It's unknown how long it will be until production of IV fluids resumes, but Townsend said that they could be without new supplies well into 2018.
"There's not excess capacity in the market out there," Townsend said.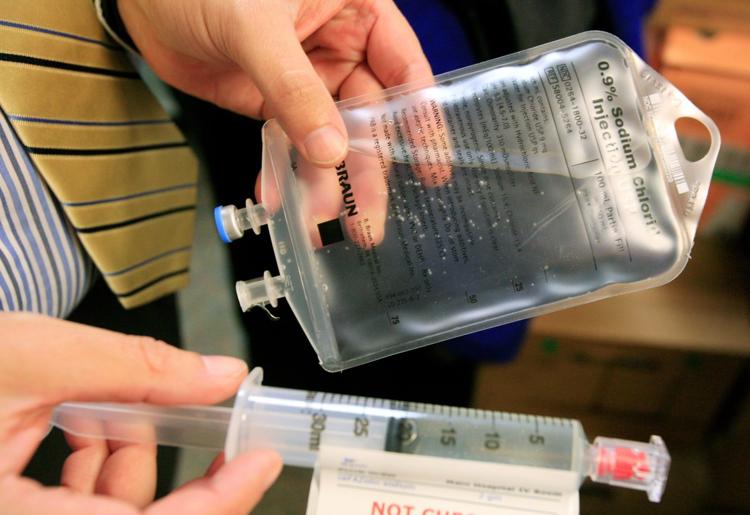 Billings Clinic uses as many as 40 IV products for various uses. The small 50 mL bags are often used by the hospital pharmacy to administer antibiotics, and large hospitals like the Clinic use a lot of them.
For one antibiotic, Townsend said the Clinic uses around 1,000 bags per month. And that pharmacy has around 200 antibiotics that are used at various rates.
Smaller hospitals are feeling the squeeze as well. The pharmacy at Frances Mahon Deaconess Hospital in Glasgow has about a month's supply right now, according to pharmacy director Angela Kemp.
She said they're unable to get any from their distributor, Cardinal Health.
"We're encouraging judicious use of IV fluids," she said. "Stopping them sooner if patients can take fluids orally — that kind of thing. Reserving them for the most critical patients."
Cardinal is among Billings Clinic's distributors.
Glendive Medical Center is among the Hospira/ICU Medical customers. That facility hopes the supplier will get them through the shortage.
Parker Powell, CEO of Glendive Medical Center, said that they don't anticipate seeing a shortage. Still, he said they're reviewing their supply chain and patient care practices in case they do see a shortage.
Billings Clinic took similar steps. Wood said they convened representatives from all parts of operation to plan strategic IV fluid use.
One side of the effort is on the patient care front. The IV bags are often used for hydration, and the hospital is trying to have patients drink fluids when possible, rather than hooking up to IV delivery.
Townsend said they saved 1,000 bags in a month by administering one antibiotic in a diluted solution with a handheld syringe instead of an IV hookup. They're now using that method for three antibiotics.
On the supply side, increased demand could bring foreign manufacturers into the American market. U.S. Food and Drug Administration Commissioner Scott Gottlieb announced in October that FDA supported the importation of IV products from Baxter facilities in Ireland and Australia.
If things get worse, health care providers could seek IV bags from so-called "gray-market" vendors. Those smaller companies are better known in the pharmaceutical business for stockpiling drugs from multiple suppliers and selling at a huge markup when that supply slows to a trickle.
The same could happen in the market for IV fluids.
"There's a lot of gray-market vendors that try to eat up the supply and sell at an extraordinary price," Kemp said.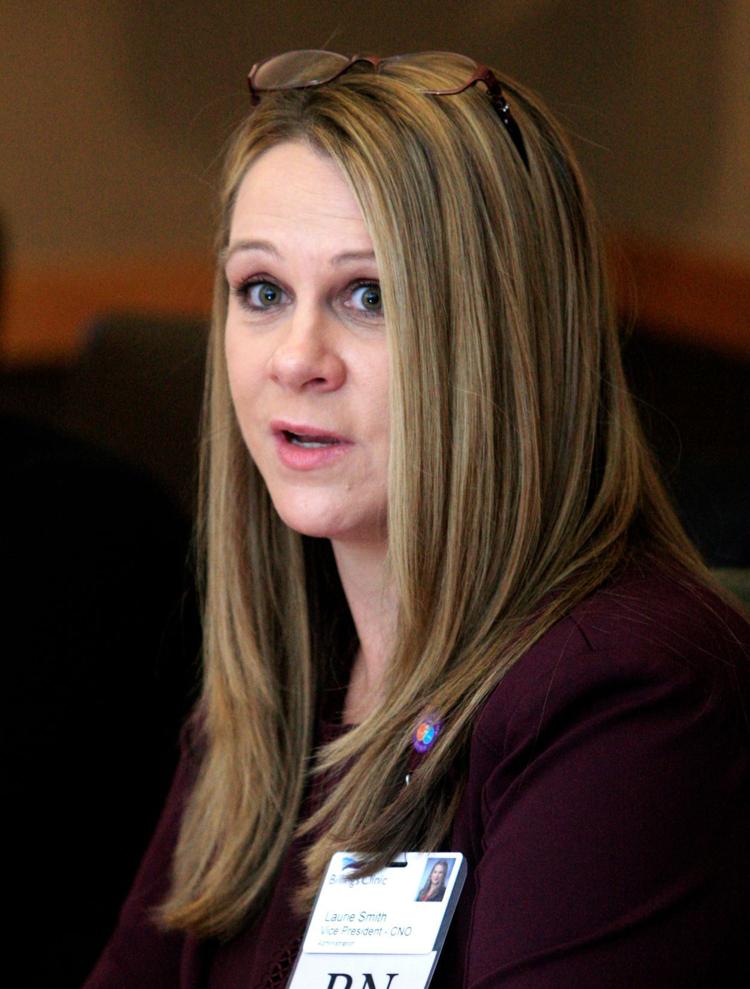 As it stands, prices have already shot up in the normal IV fluid supply chain, Townsend said. The hospital is still getting shipments from distributors, which are allocated based on a percentage of the overall supply.
Clinic representatives said that patient care won't worsen through the shortage.
Laurie Smith, chief nursing officer at Billings Clinic, said that there's support in the national network of health care providers and industry associations. There are multiple strategies at their disposal.
There are still unknowns going into the next year, but there isn't a sense of panic.
"I think there are other alternatives that are in the works that will probably take a little more time to work through, but I think we feel very good about it," she said. "I think by being proactive and preparing today, we're preventing a crisis."