For the first time in more than 20 years, the Montana Rescue Mission will not be delivering free meals to those unable to leave their homes this Thanksgiving, but other charitable organizations in Billings are working to fill the void.
The religious nonprofit organization, which will still provide traditional turkey dinners at its Minnesota Avenue location on Thursday, opted to at least temporarily end the deliveries after facing an onerous set of requirements from its new liability insurance policy, said Denise Smith, a spokeswoman for the Rescue Mission.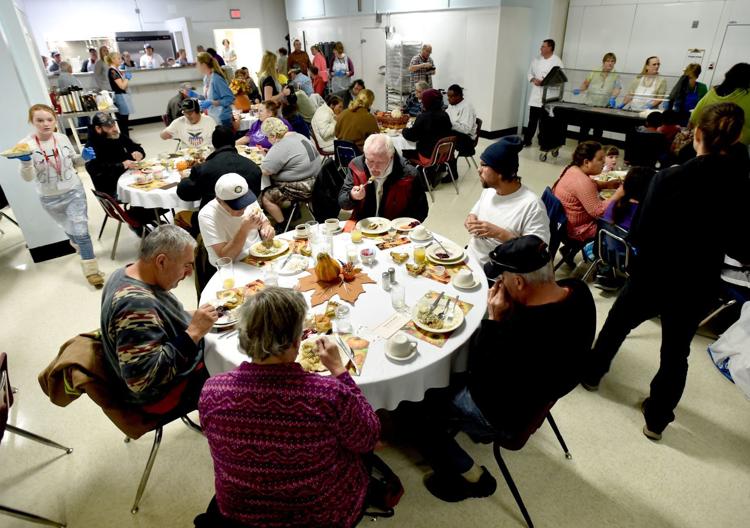 The new insurance company would have required the mission to amend its policy with an insurance rider, and submit copies of driver's licenses, proof of insurance and background checks for each of the 40 to 50 volunteers who typically drive meals out to those unable to provide for themselves or travel in person to the rescue mission.
"It was cost-prohibitive for us to continue to do it," Smith said. "You have to make the decision between helping a life or paying the cost of someone volunteering."
The Montana Rescue Mission has provided free meals on Thanksgiving, Christmas and Easter since the 1950s, Smith said. Anyone in the community can get a free turkey dinner, and the organization does not require regular visitors to the mission to use their meal cards for the holiday feasts.
The Montana Rescue Mission in downtown Billings has changed its cold weather policy and will no longer take in those seeking shelter during in…
The meals are offered at the organization's community dining room at 2822 Minnesota Ave. from 1 p.m. to 3 p.m. on Thursday, following a noon chapel service.
"It's a long-time tradition," she said.
Smith wasn't sure when they began offering free deliveries of those meals, but said it has been at least two decades.
Most of those who get deliveries are regular customers of the Meals on Wheels program provided by the Adult Resource Alliance of Yellowstone County, Smith said. While the Rescue Mission typically helps out that program's customers for the Thanksgiving holiday, she said the Adult Resource Alliance, along with Big Sky Senior Resources, will be helping to pick up delivery shifts this year.
Online shopping is making it tough on thrift stores, too. 
You have free articles remaining.
Smith said there will also likely be leftovers available at 3 p.m., for those who need to pick up a meal for someone unable to attend.
For others without the ability to go downtown for a Thanksgiving meal, the Billings Food Bank is also stepping up to provide free home deliveries.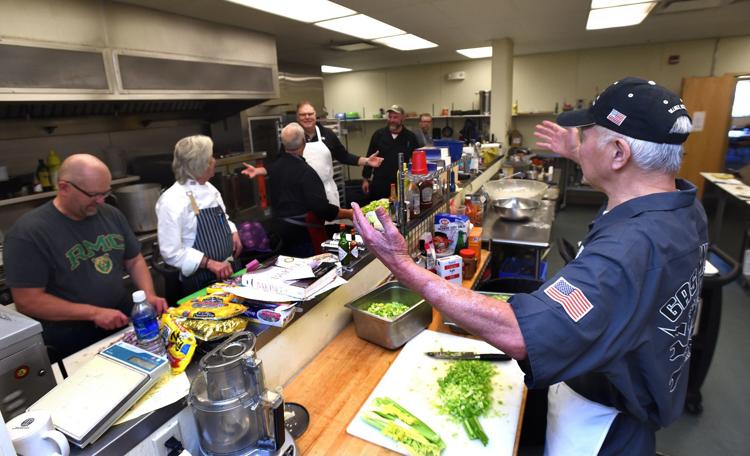 "We are trying to get drivers and are trying to help the shut-ins that are expecting to get meals to know that we are here," said CEO Sheryle Shandy.
About 400 people visit the Food Bank, at 2112 Fourth Ave. N., for a turkey dinner each year, she said. The turkey dinners provided by both organizations are cooked in the Food Bank's Fortin Culinary Center by volunteer chefs.
Shandy asked that those who need a meal delivered contact the Food Bank before 5 p.m. Wednesday to ensure they get a meal.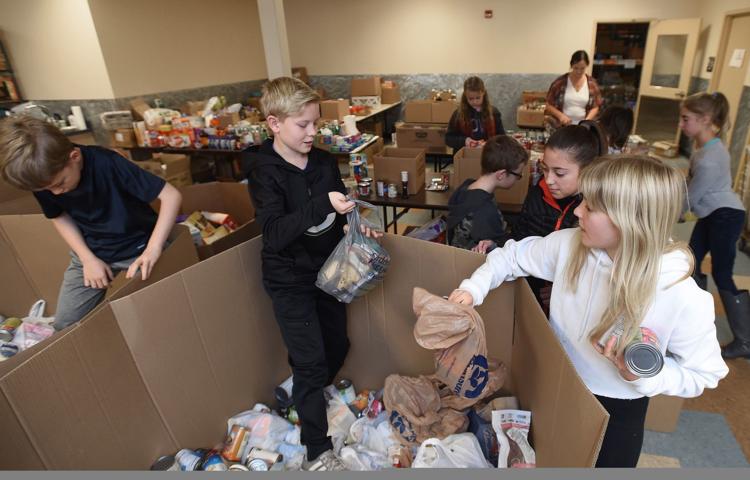 Smith hopes the cessation of holiday meal deliveries will only be temporary, but declined to specify whether that means they are perusing a change in insurance coverage. She did say, however, that this year's Christmas meal will also likely be available only to those who show up in person or get a ride to the shelter.
"It doesn't mean we won't be able to figure out a way to do it in the future," she said.
---
Eating out on Thanksgiving? Here are some restaurants in Billings that will be open