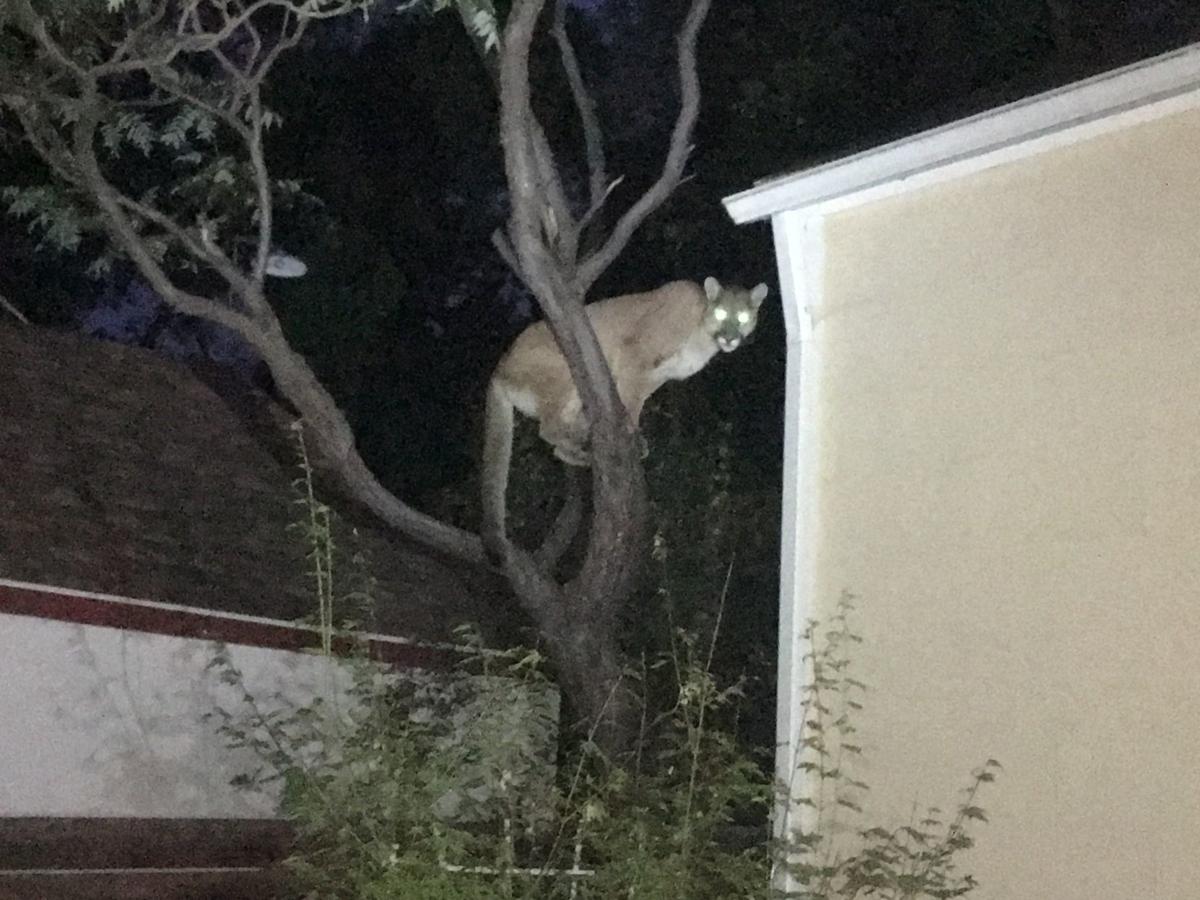 On Friday morning, Jill Lippard let her lab out into the backyard of her residence on Princeton Avenue when it started chasing something up a tree.
She looked up and saw a mountain lion looking back at her. After putting her dogs back in the house, she took a few pictures.
"He just seemed frozen up there, watching us," Lippard said.
She contacted Montana Fish, Wildlife and Parks and walked around her neighborhood the next day knocking on doors and telling her neighbors about the big cat.
Bob Gibson, Fish, Wildlife and Parks information and education manager, said that there haven't been any other recent sightings of mountain lions. For the past few months, the office has gotten about a dozen reports. It's common to see lions around this time of year.
You have free articles remaining.
Usually, reports follow the same one or two lions.
While it's common for mountain lions to be seen below the Rims across Billings during the summer months, Gibson said, it's still a concern to see them leaving the Alkali Creek corridor, which is a more common habitat.
Now that fall is starting, mountain lions are looking for easy access to food sources, which can include dog food on porches, garbage cans and others.
"Mountain lions don't have very thick hair, so they regulate their body heat by eating," Gibson said. "It's similar to heating a home. You can either insulate your home or burn fuel heating it. Mountain lions tend to eat more during the cold months."
Mountain lions cannot be captured and relocated, he said. Keeping a source of food out for lions will cause them to be more acclimated to people. That's when FWP has to take action and euthanize the cat.
Bear sightings have also been constant in the Blue Creek and Briarwood areas in recent months. Bears go through hyperphagia, during which they eat continuously to prepare for hibernation. Foods that are high in protein and fats are preferable, and if they're easier to get to, the better.
Gibson reminded that everyone should try and keep food sources inside and to take the garbage out right before the truck comes by.