Tammy Big Day walked up to a poster memorializing 5-year-old Antonio "Tony" Renova during a candlelight vigil Thanksgiving evening on the courthouse lawn in downtown Billings.
The boy died recently, allegedly killed by his birth parents and a third person.
Big Day placed a photo of her granddaughter, Tenielle Big Day, by the poster, surrounded by red candles, flowers and a teddy bear.
She said she attended the vigil to show support for both Tenielle and Tony.
"It's important that people don't forget their names, ever," Big Day said. "This young boy, Tony, he went through something just as horrific as she did."
A handful of people paid their respects during the cold and quiet Thanksgiving Day twilight. The poster, lit only by the candles resting in glass jars, demanded foster care reform with "MMIP," for Missing and Murdered Indigenous People, written in red.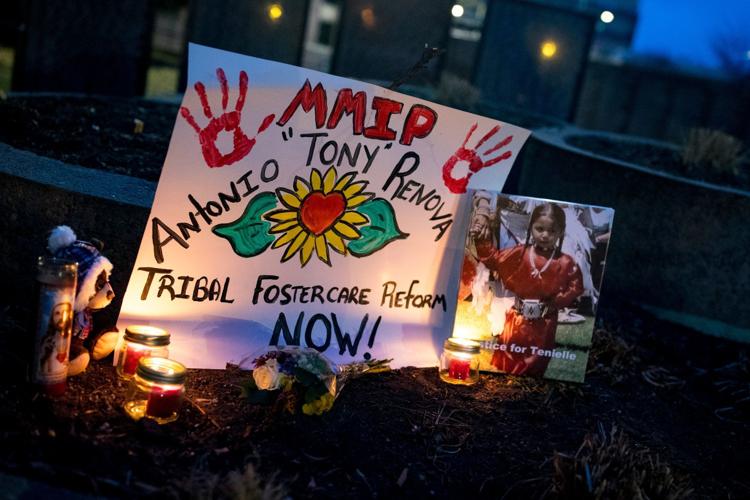 Tony lived with his foster parents, Christy and Jeff Foster, for five years. Nine months ago, Tony, a member of the Crow Tribe, was returned to his biological parents, according to an article from the Great Falls Tribune.
According to Tony's obituary on the Bullis Mortuary website, Tony's birth parents are Emilio Emmanuel Renova Sr., 30, and Stephanie Grace Byington, 31. They have been charged with deliberate homicide, assault of a minor, criminal endangerment and endangering the welfare of a child. Rasco James Birdtail, 22, was also charged with deliberate homicide and evidence tampering.
You have free articles remaining.
On Nov. 20, Tony was found in the couple's apartment covered in bruises on his knees, torso and face when Great Falls Police officers responded to a call by Byington who reported that her child was not breathing. A gash on his head was also apparent, suggesting Tony was assaulted, charging documents allege. Officers began CPR but the boy could not be revived.
A visitor at the home reported to officers that Tony had gotten in trouble for waking up and was given a cold shower as punishment. Later, the visitor allegedly heard Renova and Birdtail beating the child in the bathroom, according to the charges.
"There were lapses in the foster care system," Big Day said. "I think that there needs to be better follow-up on the parents before a child is even given back."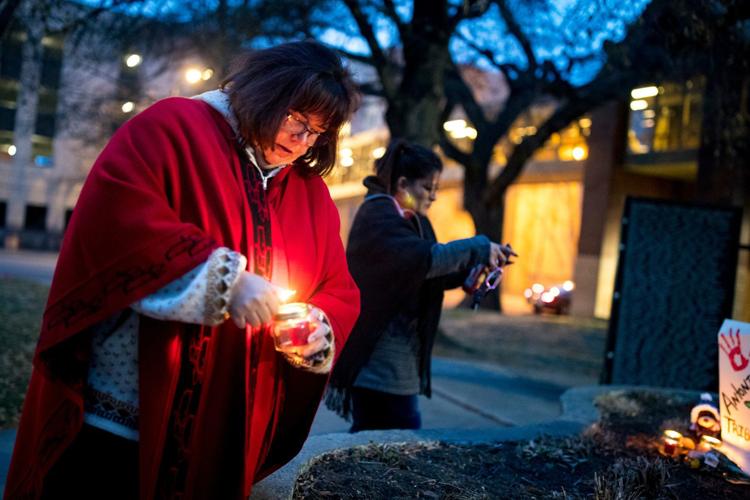 One of the vigil organizers was Christina Stops-Hill who said she's an advocate for Missing and Murdered Indigenous People. Her nephew, Robert Garrett Stewart Jr., has been missing for six years, while her second nephew, Hub Williamson, disappeared in April.
These disappearances prompted her to organize the vigil and to hopefully effect changes that will keep another death like Tony's from happening.
"We're doing this for all the other Antonio Renovas," Stops-Hill said.