Moving up, moving on and making waves in Billings in May
Here's a look at Billings-area business people who were promoted, took new jobs or were honored in May.
Harrison joins Stockman Bank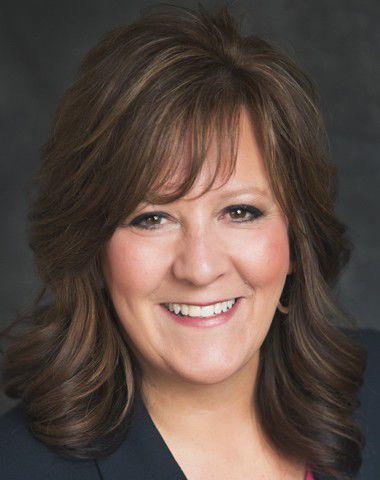 Tricia Harrison has joined Stockman Bank as assistant vice president, commercial loan officer at the Billings Shiloh office. Her responsibilities include developing and servicing commercial and construction loans, as well as assisting clients with their deposit and cash management services.
Harrison's banking experience includes commercial lending, credit analysis and business development. She was previously a commercial loan officer for a multi-state, publicly-traded bank.
Harrison earned her bachelor's degree in business management from Rocky Mountain College. She is active in the community serving as a volunteer for the American Cancer Society's Relay for Life. She is also a member of the Home Builders Association.
Harrison's office is at 1450 Shiloh Road. She may also be reached by callings 655-3933.
Laughery-Kobielusz promoted at Stockman Bank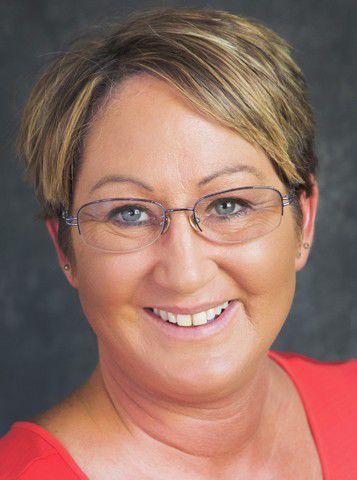 Paula Laughery-Kobielusz was recently promoted to assistant vice president, Fiserv premier support officer at Stockman Bank. Her responsibilities include being a part of a team responsible for managing banking software and other systems including daily software support, project support and support software release implementation, documentation and training. Laughery-Kobielusz joined Stockman Bank in 2005.
Lind joins Sanderson Stewart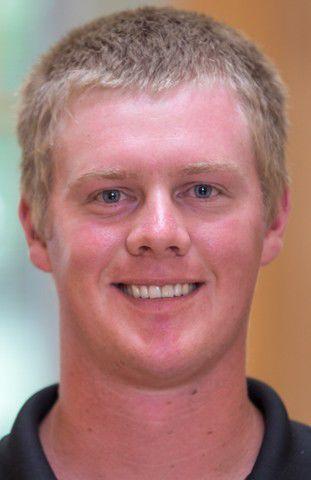 Pete Lind, engineer intern, has joined Sanderson Stewart as a staff engineer in the Department of Transportation Group. Lind holds a bachelor's degree in civil engineering from Montana Tech.
Hawbaker joins West Billings Physical Therapy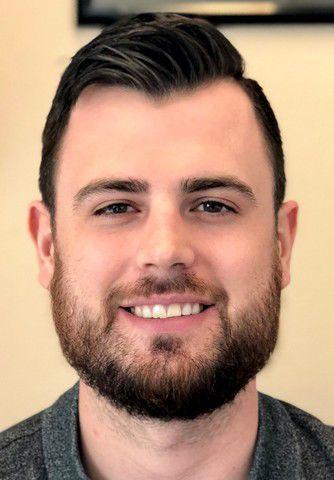 Michael Hawbaker, PT, DPT, has joined West Billings Physical Therapy and Sports Medicine at 3307 Grand Ave. Hawbaker completed the Doctorate of Physical Therapy Program at Eastern Washington University in 2017. He specializes in orthopedics, sports medicine and manual therapy. Hawbaker may be reached at 655-9060.
Neuhoff joins Sanderson Stewart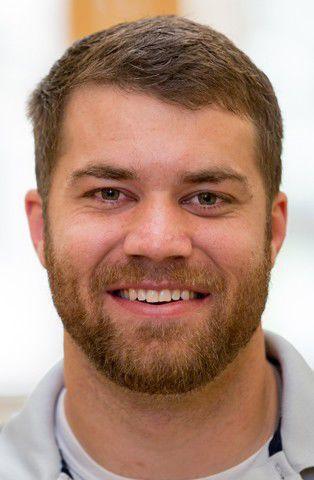 Seth Neuhoff, engineer intern, has joined Sanderson Stewart, a local community design firm, as a staff engineer in the Residential Group. Neuhoff recently graduated from Carroll College with a bachelor's degree civil engineering.
Magnuson named top photographer
Ross Magnuson, certified professional and master photographer, was recognized as one of Montana's Top 5 Master Photographers as a result of the Photography Print Competition during the recent Montana Professional Photographer's Association convention in Helena.
In the Master Photographers Division, Magnuson received first place in the categories of Portrait of a Man, Unclassified/Illustrative, Electronic Imaging and Commercial/Industrial. Magnuson also received second and third place in the Electronic Imaging category.
The competition was judged by master photographers from Oregon, Idaho, New Hampshire, North Carolina, Wyoming and Utah.
Keller Williams names top agents
Keller Williams Premier Brokers recently named its top agents for April 2018.
The Keller Williams Agent of the Month and Top Listing Agent is Frosty Erben. He may be reached by calling 855-8900.
The Top Emerging Agent is Kari Karlin. She may be reached by calling 861-2050.
The Top Training Agent is Katherine Argento. She may be reached by calling 671-5566.
Lisa Dugdale was awarded the Spirit Award. She may be reached by calling 431-5403.
Gill joins Billings & Beyond Real Estate Services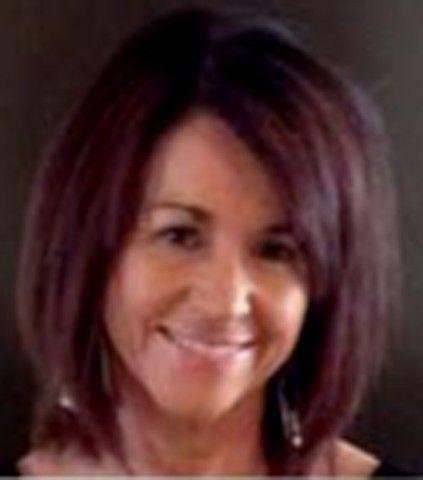 Janice Gill has joined Trina White and her team at Billings & Beyond Real Estate Services as a Realtor.
Gill's sales experience includes residential, new construction, residential with land, townhome and investment properties.
MSUB honors outstanding staff
Montana State University Billings hosted a Staff Appreciation Dinner and Awards ceremony on May 8 to honor outstanding staff members and recognize them for their contributions to the university.
Staff members were nominated for the Staff Recognition Awards, which included areas such as Excellence for Support Staff, Excellence for Administrative/Professional Staff, and Excellence for Community Service. Staff members at MSUB also were recognized for years of service to the university, as well as retirements, and upcoming retirements.
The following were nominated for their contributions across the university: Mehmet "Mo" Casey, international admission and advising specialist; Janet Drinkwalter, program assistant for Nursing, Health, Public Safety and General Education at City College; Jackie Ellsbury, payroll manager at Financial Services; Kelsi Gambill, communications specialist for University Relations and Communications; Patricia Hoagland, administrative associate for University Police; Jared Kerr, network/computer systems administrator with Information Technology; Kim Kost, academic coordinator for TRiO and Student Support Services; Henry LaFever, chemistry tutor at the Academic Support Center; Rita Rabe Meduna, administrative associate for the Chancellor's Office and Academic Senate; Karen Mikelson, administrative associate at the College of Allied Health Professions; Janna Myers, web communications developer at University Relations and Communications; Shelly Ovalle, administrative associate for Extended Campus; Tawni Palin, administrative associate for the Music Department; JoAnn Rhodes, accounting associate for Business Services; Sheryl Shockley, administrative associate for the Department of English, Philosophy, and Modern Languages; Roberta Stewart, administrative associate at the College of Business; and Rhianna Tretin, internship coordinator.
Mo Casey, Jackie Ellsbury, Jared Kerr and JoAnn Rhodes were recognized with the Support Staff Excellence Awards.
Kimberly Kost was presented with the Administrative/Professional Staff Excellence Award.
Kelsi Gambill received the Community Service Staff Excellence Award.
Staff members were also recognized for their five-, 10-, 15-, 20-, 25- and 30-year contributions to the university.
For five years of service, Nicholas Barfield, April Buscher, Ken Chouinard, Paul Cook, Tiffany Ann Costa, Jackie Ellsbury, Dr. Paul Foster, Laura Gittings-Carlson, Derrick MacAskill, Karen Mikelson, Kevin Nemeth, Mickey Potts, JoAnn Rhodes, Jody Stahl, Brett Weisz, Traci Wolff, Makiko Yamashita-Hunt and Rene Rosell Yarbrough were recognized.
Cindy Bell, Patrick Cassidy, Brandon Gatlin, Dean Hanson, Connie Nelson, Carla Tilton and Jessica Torgerson-Lundin were recognized for 10 years of service.
Jessica Baker, Adam Davis, Terri Kelly, Janice Ouldhouse, Kristin Peterman and Janet Simon were recognized for 15 years of service.
Annette Barber, Dr. Michael Barber, Kelli Grantham, Mike Morgan, Debra Miller and Michelle Watson were recognized for 20 years of service.
Troy Moore was recognized for 25 years of service.
Brenda Brakke was recognized for 30 years of service.
Retirees that were honored at the event were LeAnn Anderson, Ronna Bell, Kathleen Burke, David Coppock, Barbara House, Terrie Iverson, Deborah Peters, Robert Petersohn, Susan Rhodes, Marsha Sampson, Marj Smith, Jack Underwood and Shelley Zimmerman. Upcoming retirees Lee Geraud, Joy Ott and Valerie Sperry were also honored.
Schindele joins Keller Williams Premier Brokers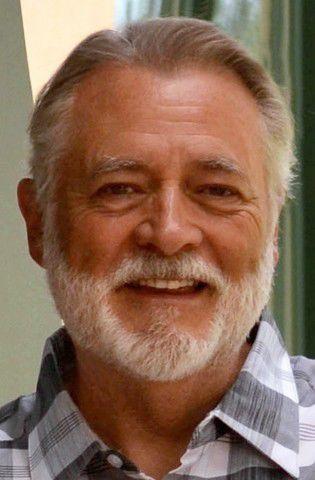 Pat Schindele, a Realtor, has joined Keller Williams Premier Brokers.
A Realtor since 1993, Schindele was previously a cattle broker and ranch owner for more than 25 years. He also served as a board member of Midland Foods Inc. for four years.
Wolter receives American Hospital Association Award
Nicholas Wolter, MD, retired CEO at Billings Clinic, was recently awarded the American Hospital Association's prestigious Justin Ford Kimball Innovators Award. The award recognizes health care leaders and organizations who have helped bring an innovative approach to the delivery of health care in order to improve access or care coordination.
Wolter received the award primarily for accomplishments achieved over his 20-year role as CEO at Billings Clinic, from 1997 to 2017. During his tenure, Wolter helped Billings Clinic grow into Montana's largest health care system while seeing the organization put an increased focus on patient quality and safety, medical education, mental health care and support for rural health care.
Peterson named CIO/Executive VP at First Interstate Bank
Kade Peterson has been hired to as chief information officer and executive vice president at First Interstate Bank.
Peterson joins First Interstate with more than 25 years of operational experience in the financial services industry. Most recently, he served as senior vice president and chief information officer at MidSouth Bank in Lafayette, Louisiana. In that role, he oversaw a full scope of information technology, cyber-security and operational programs, and was responsible for developing and maturing strategy, processes, technology and staff to meet company goals.
Prior to that, Peterson served as executive vice president and chief operations officer for USAmeriBank in Tampa, Florida, and executive vice president of operations and technology of Sterling Bank of Spokane, Washington.
Peterson earned his bachelor's degree in finance with a focus on operations management, accounting, capital budgeting, risk management and investment analysis at Weber State University.
Dean, Wong earn tech status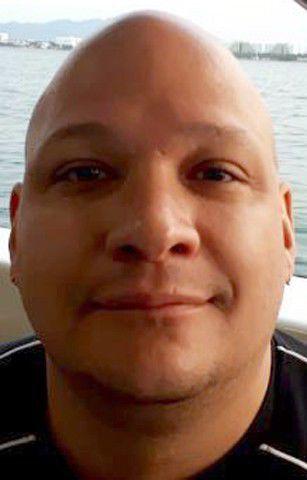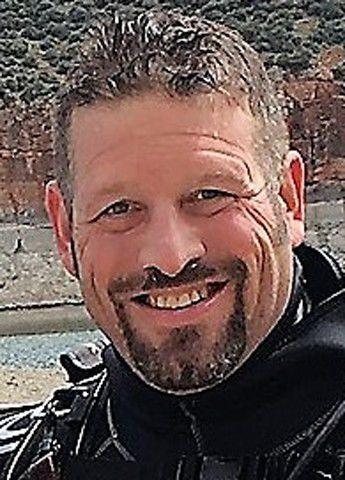 Marc Dean and Chris Wong, of Family Fun Scuba & Snorkel, each achieved Professional SCUBAPRO Repair Technician status recently in Denver.
Family Fun Scuba & Snorkel, located at 1841 Grand Ave., may be reached by calling 860-2590, or online at familyfunscuba.com.
Larson attends course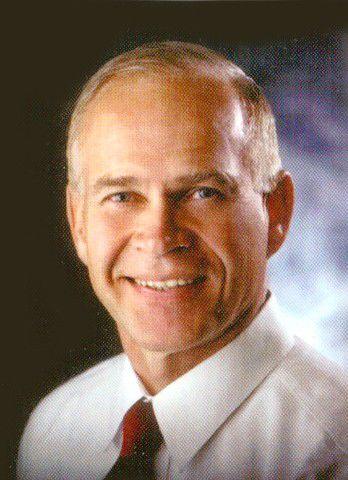 Robert Larson, D.C., Certified Chiropractic Spinal Trauma, recently attended the Academy of Chiropractic, Post Doctoral Division course "Cervical MRI Herniation, Spinal Cord and Root Involvement."
Larson's office is at 2110 Overland Ave, Suite 103. He may also be reached at 655-0101 or drrobertlarson.com.
Staton earns MDRT membership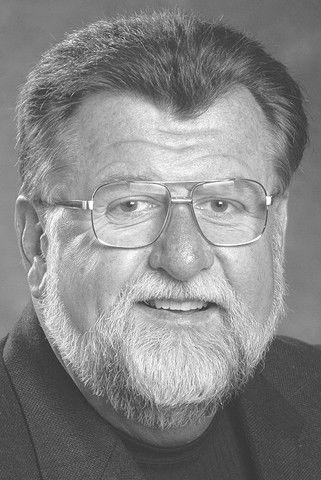 Dave Staton, CLF, LUTCF, of MassMutual Financial Group, recently earned 2018 membership in the prestigious Million Dollar Round Table, during his 32nd year in the industry.
Membership in MDRT is a mark of excellence and limited to only the most successful in the financial services profession.
Escene joins Keller Williams Premier Brokers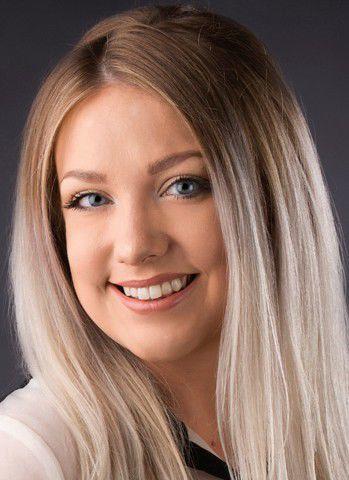 Amanda Escene has joined Keller Williams Premier Brokers as a Realtor.
She is a graduate of Connole Morton Real Estate School in Missoula and The Art Institute of Seattle, where she earned an associate's degree in fashion design.
Escene previously worked at Dillard's in customer service, and later as a commission sales associate.
She may be reached by calling 690-4799.
Biggers joins Pompeys Pillar Historical Association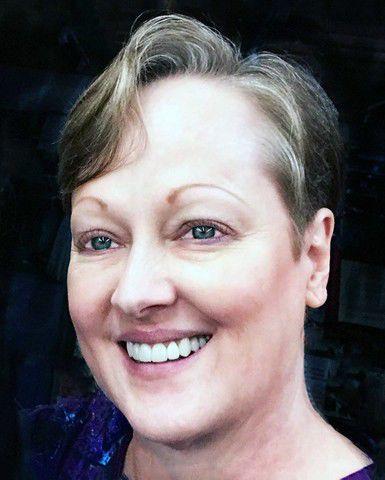 Trudie Porter Biggers has joined the Pompeys Pillar Historical Association (Friends of Pompeys Pillar) as a business development director.
She has an extensive background in grant-writing and reporting, and fundraising in the Yellowstone County area. She is the creator of the Huntley Irrigation Project Oral Histories and the curator of the Huntley Irrigation Project Historic Photograph projects, both located at the Montana Memory Project, online at montanamemory.org and the Digital Library of America, at www.dp.la. She has also written articles for the Yellowstone Valley Electric Association.
Dowling joins First Interstate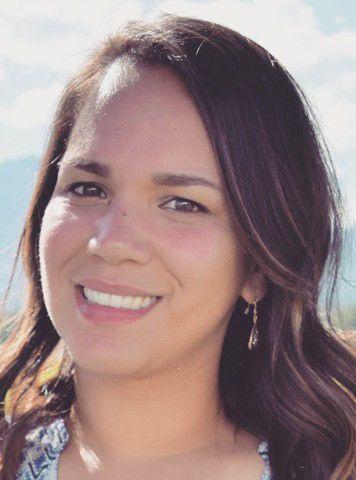 Aidan Dowling has joined First Interstate Bank as a marketing specialist. Her new role includes tracking marketing and advertising needs and coordinating media events and public relations efforts. Dowling has experience in various marketing roles and, prior to her employment at First Interstate Bank, served as a marketing associate for EBMS Inc. She graduated from the University of Montana with degrees in marketing and international business and a minor in Spanish.
Rimrock Foundation announces promotions, new hires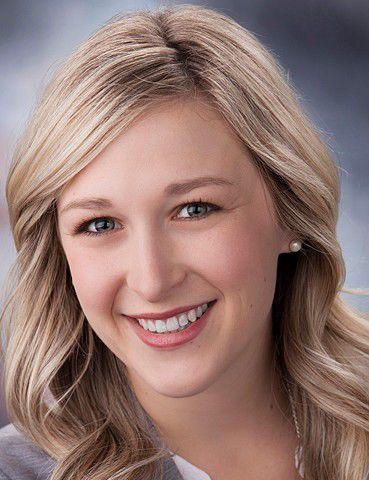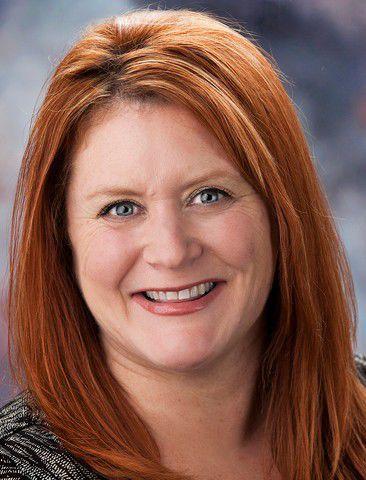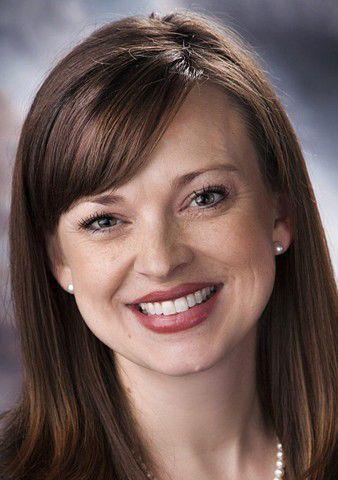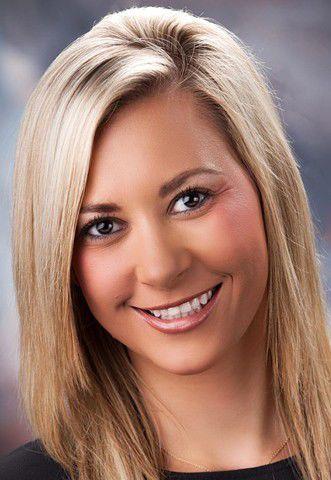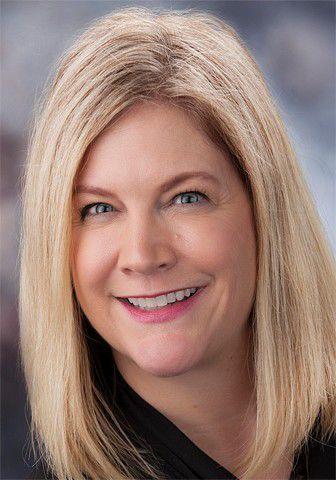 Rimrock Foundation recently announced employee promotions and the hiring of new employees.
Angela Boos was promoted to director of human resources. She was previously a human resources generalist. Boos graduated from Minot State University with a degree in business administration.
Brooke LeVander was recently promoted to human resources generalist. She recently earned a bachelor's degree in community health at Montana State University. Prior to her promotion, she was an administrative and marketing coordinator.
Christi Beals joined as chief nursing officer and senior director of inpatient services. Beals holds bachelor's degrees in nursing and business management from Montana State University, and a master's degree in business administration from the University of Mary. Her history includes more than 15 years' experience in health care and nine years in leadership.
Heather Dahl, R.N., recently joined as director of patient care. She earned a bachelor's degree in education from Minot State University and a master's degree in school counseling from Montana State University- Billings. Dahl has diverse experience in nursing and school counseling.
Lexi Hamilton was recently hired as an administrative and marketing coordinator. Hamilton is a recent graduate of Montana State University-Billings, where she obtained a bachelor's degree in public relations.