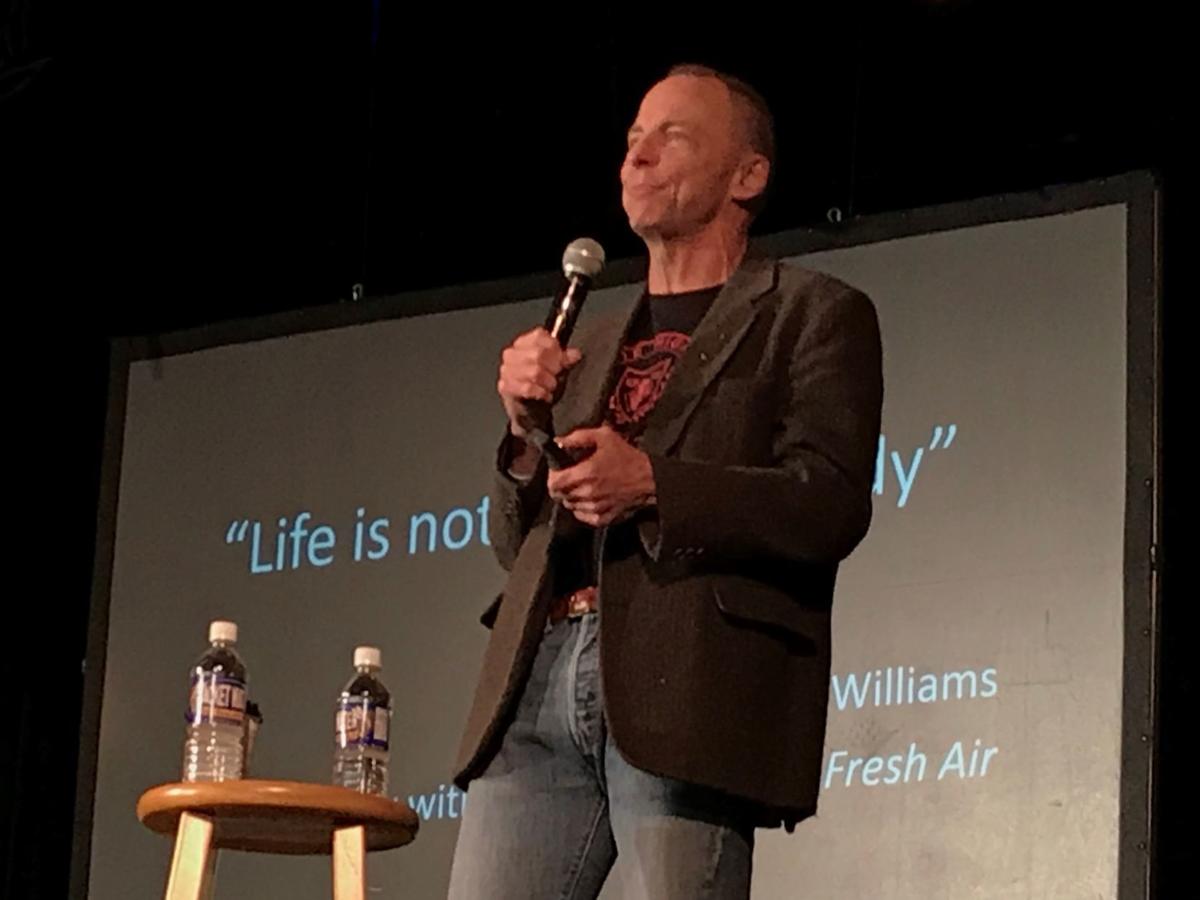 Montana State University Billings has seen no campus suicides in the past five years, according to campus police, and it attributes that success to its prevention and awareness efforts.
The university put those efforts front and center and hosted comedian Frank King Tuesday to speak on the subject for "Power of One Week." 
King, a longtime writer for the "Tonight Snow" and known as the "mental health comedian," understands the importance of the topic. He's struggled with depression, and came close to taking his own life in 2010. 
Suicide is the second leading cause of death among college-aged adults, according to the Center for Disease Control. It's estimated there are more than 1,100 suicides on college campuses each year — a statistic that doesn't necessarily include suicides off campus by college students.
Montana has the highest suicide rate in the nation, with 29.6 suicides per 100,000 people per year. The national average is 14.5.
College students may be particularly susceptible to depression and suicidal tendencies because of the high stress from academics, said director of MSUB Student Health Services Darla Tyler-McSherry.
"I call it back to basics," she said. "Most of our students aren't getting the quality and quantity of sleep they need, or not getting healthy nutrition and not exercising. That can set a person up for depression."
College age is also often when mental illnesses present themselves, she said — between 18 and 24 years old.
Although there are many resources available to students on campus, Tyler-McSherry said many students may be confused on their options. She highlighted mental health counseling available through Student Health Services.
"Lots of students don't realize they're eligible to use the service at no out-of-pocket cost to talk to a counselor," she said.
That applied to students with and without student insurance, she said.
MSUB has seen no completed suicides in the past five years, according to MSUB police department, and Tyler-McSherry said she thinks health services is effective in targeting at-risk students at a peer, faculty and familial level.
Faculty at the school have many resources if they think a student may be in crisis, and the health center hosts a variety of programs for students to help educate them on suicide and mental illness. She hopes these programs will give students, or anyone, the resources they need.
"We want to see people getting more help and see the rates go down," she said.
During his hourlong lecture Tuesday, King explained that the stigma behind mental health and suicide can keep people in crisis from reaching out. He wants to normalize mental illness because starting the conversation can be preventative, he said.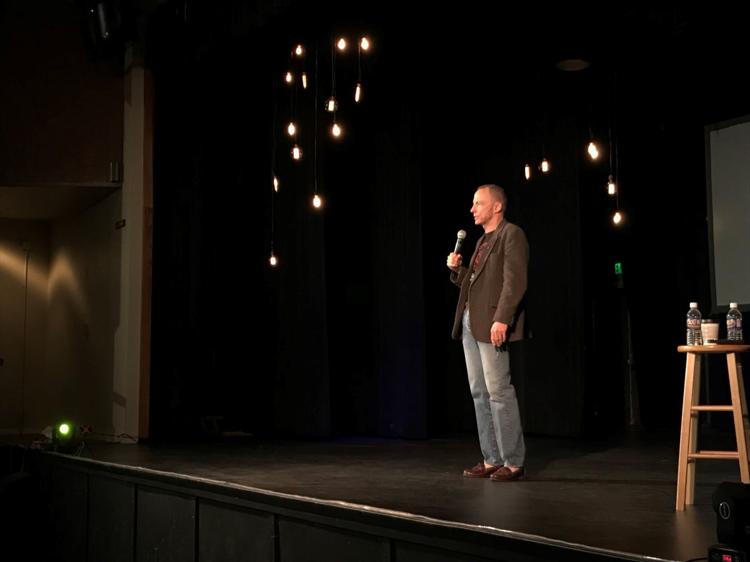 "I've discovered the mere mention of the word depression or suicide aloud illicits the most amazing responses," he said. "That's why I do what it is I do — to start that conversation, to give somebody permission to give voice to their experiences and thoughts surrounding depression, suicide and mental illness."
It's estimated that almost 30,000 college students will attempt suicide per year, and King said social media has made the issue more prevalent.
And it's not going away, he said. In the past 20 years death by suicide has increased by 20 percent nationally. In Montana it's risen by 38 percent, keeping Montana in top spot for suicides.
"Every year in the United States 47,000 die by suicide, and hardly anyone talks about it," he said. "That's one person every 15 minutes."
He encouraged the crowd to talk to friends, family members, or anyone who is showing signs of depression.
Living with depression and mental illness is like living the Greek myth of Sisyphus, who was doomed to push a rock up a mountain, he said.
"We need to give people the resources to help move the rock," he said
For MSUB, Tyler-McSherry hopes that Power of One week and the focus on mental health and suicide will encourage students in crisis to reach out.
"Come into health services, talk to a provider or counselor," she said. "You don't worry about having money in your pocket."
Get local news delivered to your inbox!
Subscribe to our Daily Headlines newsletter.