Three years ago, over a round of Jäger bombs, friends and business partners Michael Crowder and Keenan McIntire were faced with a dilemma: who could venture out to get more Red Bulls? 
Knowing they couldn't drive, McIntire and Crowder then had an idea: wouldn't it be nice if a convenience store could come directly to them?
On Monday, McIntire and Crowder will launch their Billings-based startup, MunchieBus.
"With DUIs and safety, it'll help people stay home," Crowder said.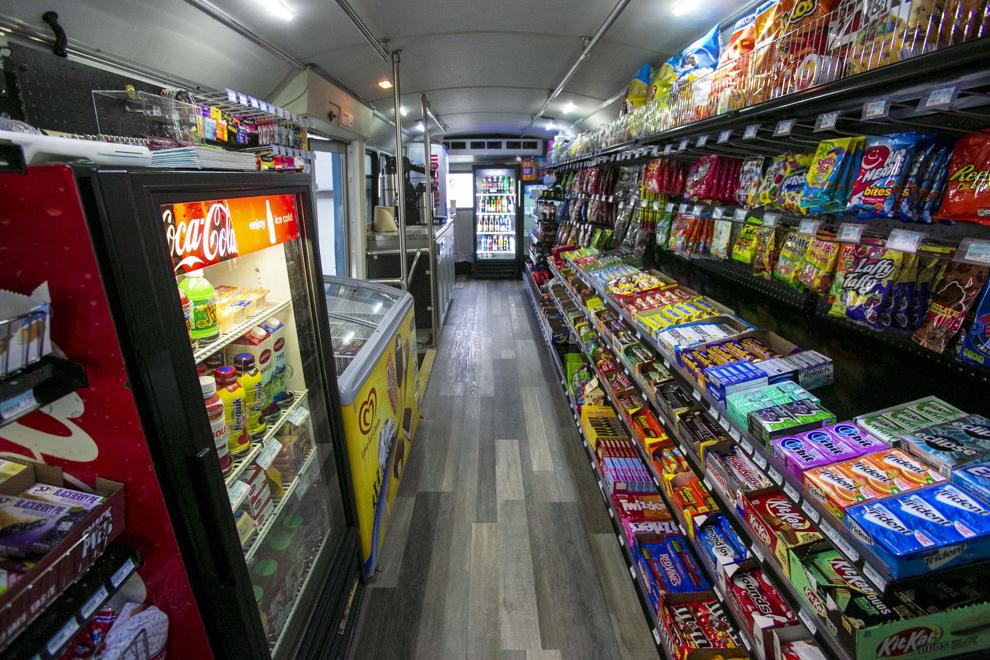 They've converted and remodeled a 30-foot passenger bus, decked out with a fog horn and music speakers, into a fully stocked corner store with limited groceries, snacks, beverages, tobacco products and first aid items.
All tallied, there are 375 items for purchase on the bus, ranging from AirHeads candies to milk and grocery staples.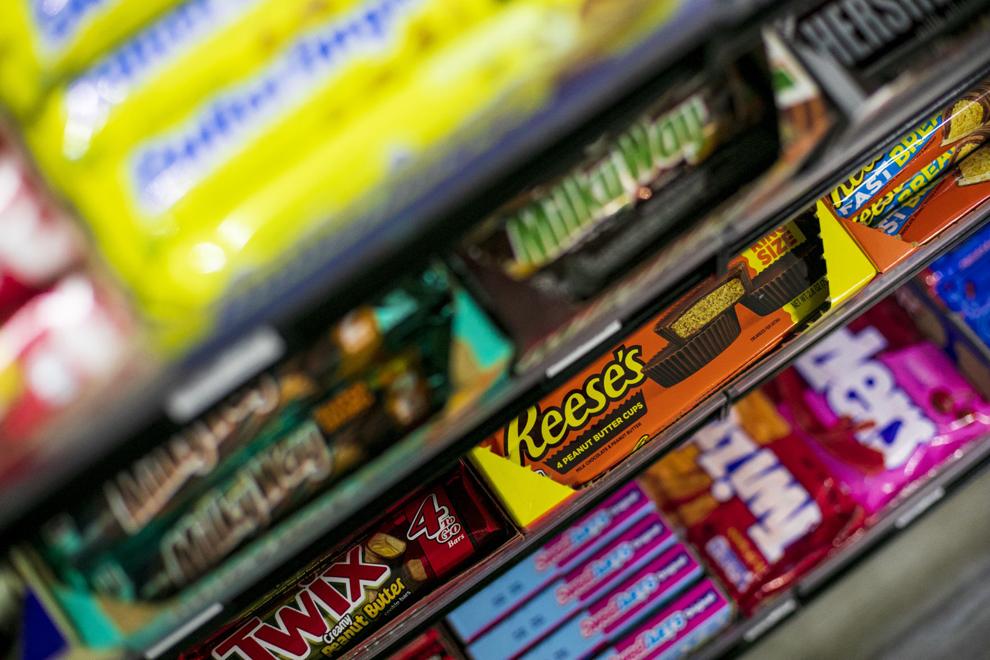 "It's the most convenient convenience store," McIntire said. "No more going to the corner store if you don't have to." 
The pair worked with a developer to design a website and mobile app, both Android and IOS capable, to manage deliveries and requests for the bus. The app can be found at munchiebus.com.
On the MunchieBus app—which has a similar layout and feel as other delivery service apps like UberEats or DoorDash—Billings and Lockwood residents can request a no-contact delivery to their door or request the bus come to do their residence and shop onboard.
There will be a small delivery fee for the no-contact option, but shopping onboard is free. The bus accepts credit and debit, SNAP benefits, cash or Apple Pay.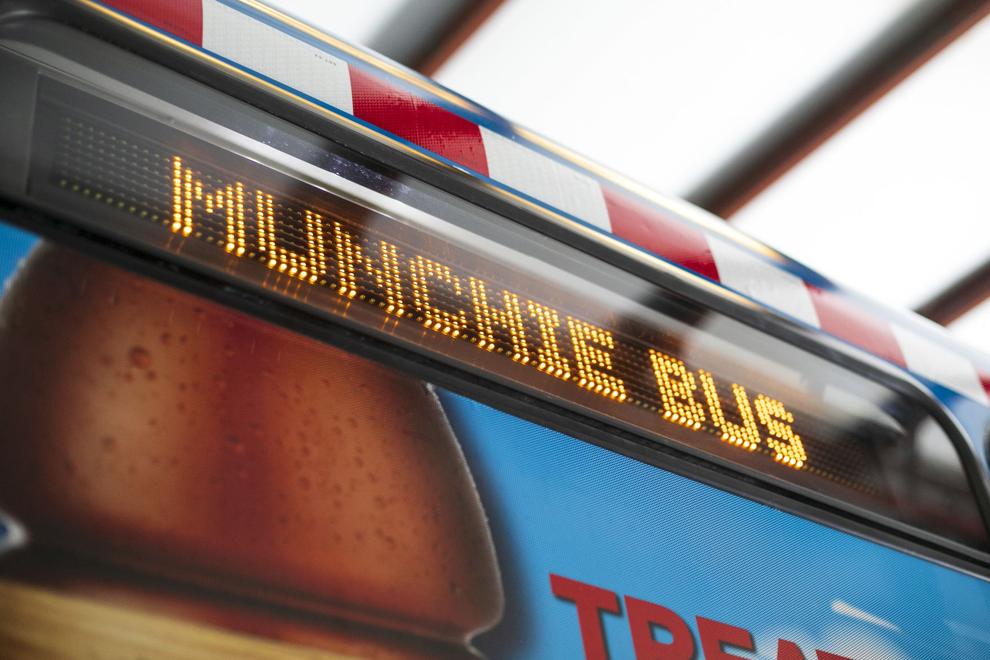 Crowder said the bus is the first of its kind in the U.S. as a app-based delivery service that brings a full convenience store to your door.
Their hope is that the bus helps Billings residents have more access to groceries especially in Billings' Southside or far-flung neighborhoods where conveniences stores and grocery stores are miles away.
"People who run day cares can't just leave, old folks really can't get out of the house, younger kids who are home alone can't drive, this is a good outlet for a lot of people who can't get out," McIntire said. "Even people on house arrest: this is going to help them."
When asked what sets MunchieBus apart from other delivery services like DoorDash or InstaCart, McIntire said its the price tag. 
"If you shop onboard there's no delivery fee," he said. "And our prices are reasonable. You won't instantly lose out on a $6 delivery fee."
"Speed, I believe," Crowder interjected. "We're faster than other delivery services."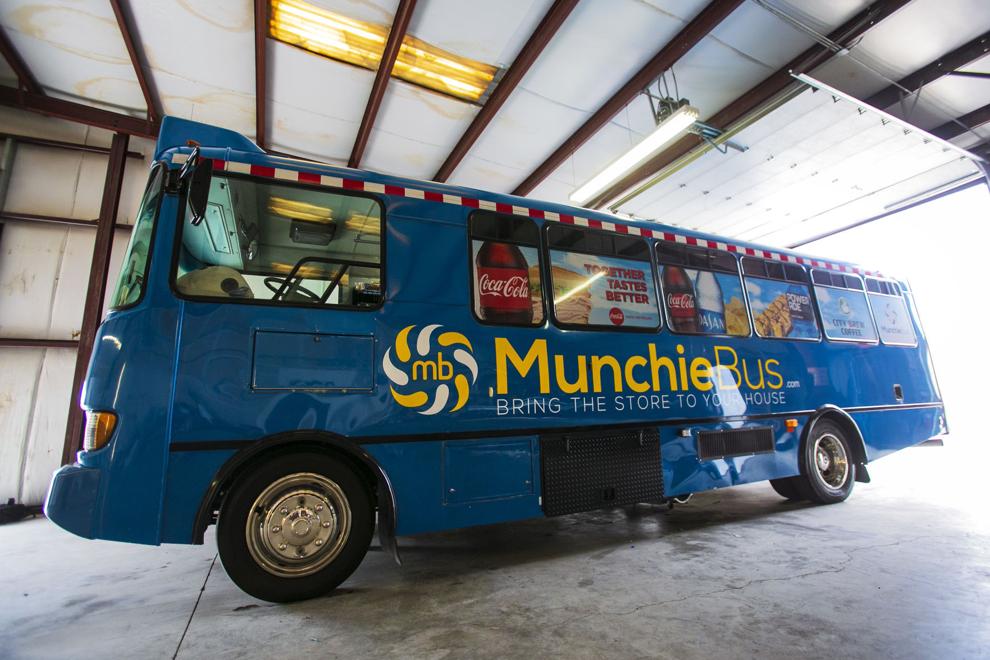 Frank Garcia said the ability to more or less rent your own convenience store for 10 or 15 minutes is what sets MunchieBus apart, especially during a pandemic where in-person shopping has many feeling nervous.
"It came at the right time with COVID," Garcia, Crowder's brother-in-law, said. They plan on sanitizing the bus after each customer shops onboard.
The bus has been housed in Garcia's detailing shop. He manages the bus' inventory and helped with its conversion from passenger bus to functional convenience store.
Since its inception, the three have worked to keep the bus a secret—only venturing the bus out of the shop once to refuel.
Now, they're ready to launch the bus and the app. They plan on beta-testing with friends and family through the weekend and opening to Billings and Lockwood on Monday.
"We have groceries, we have milk on here that has to sell, so she's going to start going whether we're ready or not. It'll start going and then we can fine tune or fix things as we go," Crowder said.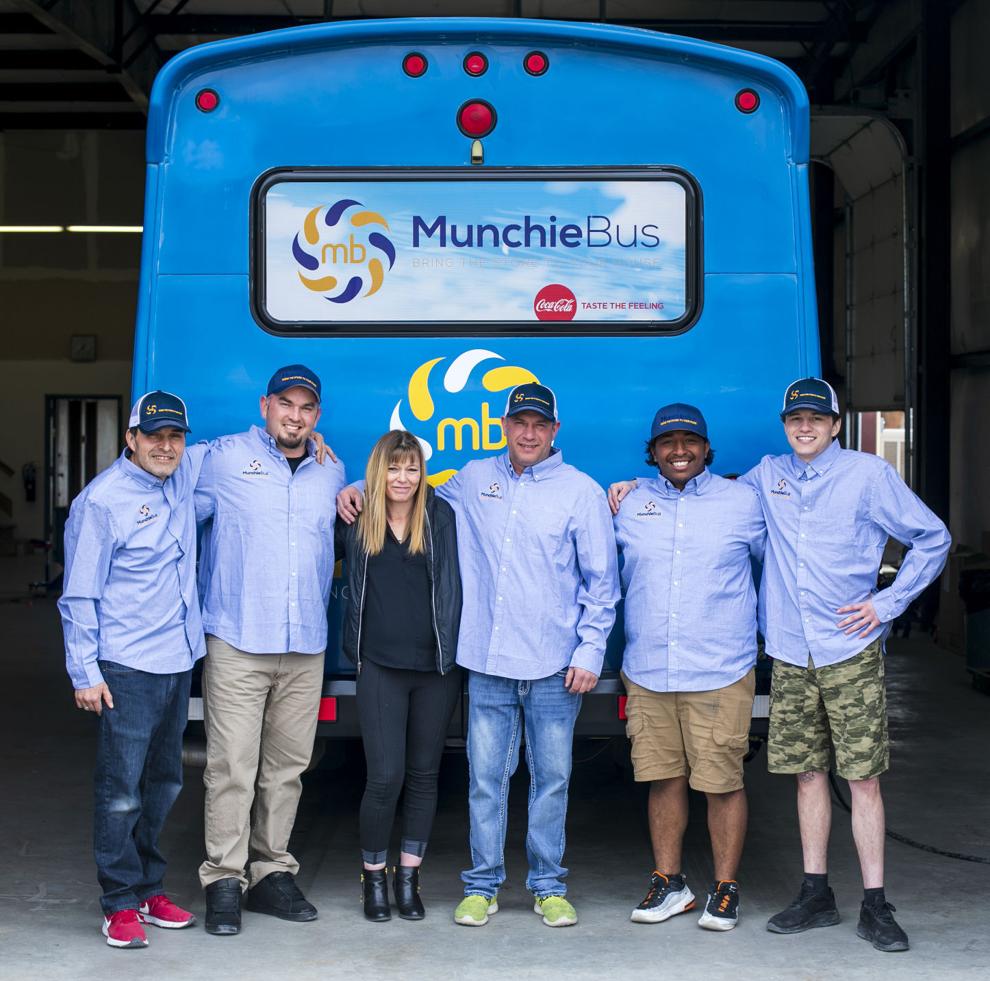 As they get started, McIntire, Crowder and Garcia plan to take turns driving the bus. Later, they'll expand and hire delivery drivers and extra bus drivers to take shifts.
They haven't quite nailed down hours of operation yet, and want to get a feel for what demand will look like.
Depending on availability, the crew said they'll station the bus in certain neighborhoods or high traffic areas—like a high school parking lot, the race tracks or near some Billings dispensaries.
The three are confident that MunchieBus will be the next big hit. McIntire said the immediate goal is to expand to 40 buses across Montana, eventually he wants to see a fleet of more than 400 buses across the country.
"I've been saying for the last few weeks that everywhere there is a Dominoes I want a MunchieBus," McIntire said.
When the trio aren't working on MunchieBus they're running their own businesses. For McIntire that's Gutter Guys, for Crowder that's a contracting company called What Daddy Won't Do and for Garcia it's A Detailed Car.
McIntire and Crowder have been friends for years, initially meeting through their respective businesses.
"We always needed each other's help," McIntire said. 
The bus was "dirt cheap" and they remodeled and fixed it themselves keeping start-up costs minimal. With low overhead, the trio are hoping the venture will be a success.
"We always have said 'we wouldn't talk about it, we would do it.' So that's what we did," McIntire said.
"We're doers, not talkers," Crowder added.