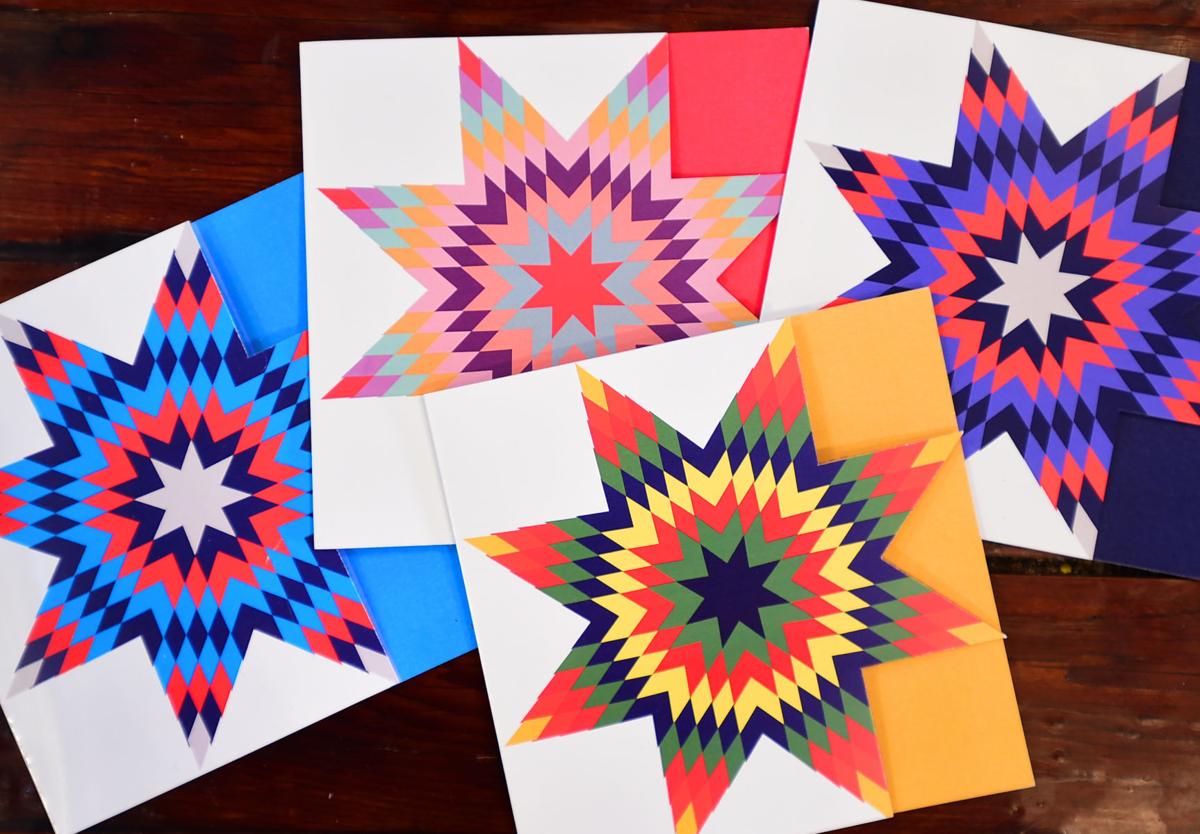 On the back of each of Debbie Desjarlais' handmade greeting cards is the story of how a morning star quilt came into her family's possession. 
Each one of the four greeting cards in Desjarlais' "Star Quilt Collection" was inspired by a quilt given to her family. Giving a morning star quilt is one of the highest honors in her tribe's tradition. Through her greeting cards, she hopes to carve a place for Native-designed greeting cards while shedding a light on an important facet of her culture.
"My mom totally connects with the cards," Desjarlais said during a recent interview. "She was so proud of them. That's when I knew I hit it big."
Desjarlais is a graphic designer from Billings. She's an enrolled member of the Turtle Mountain Band of Chippewa in North Dakota, and she's of Assiniboine descent. Her early childhood was spent on the Fort Peck Reservation.
In May, while working on a logo for a client, Desjarlais designed a half sunrise that reminded her of a morning star quilt. She couldn't get the design out of her mind.
She laid out one of her grandmother's star quilts and used it as a reference to design her first card.
"My grandma's dear friend had given her this blanket," Desjarlais said. "It was quilted in the 1950s. It was my favorite blanket."
With the help of her mother, Cookie, Desjarlais wrote a brief explanation of the significance behind  the morning star design and the story of each individual blanket on the back of the cards. 
"Native American women learned how to quilt from the missionaries. (The women) came up with the morning star design," Desjarlais said.
In her mother's traditional culture, star quilts are often gifts, one of the highest honors, she said. Desjarlais herself does not quilt, but appreciates the longstanding tradition of quilting, and the skill and patience it takes to craft a blanket. Her grandmother, she said, was an excellent quilter. 
Desjarlais also designs for a quarterly health magazine, Native Wellness Life, which she and her brother, Orville Desjarlais, founded and publish. 
Promoting their magazine, as it turns out, was the first step in her cards' success. While at a wellness conference, Desjarlais spruced up her booth with the cards. 
The cards were an instant hit, she said.
"They're little people attractors," Desjarlais said. The colorful cards are like bulls-eyes, she noted, instantly catching the eye.
Then, people started telling her to sell the cards. The cards — which are left blank on the inside — filled an unexpected niche.
"In Billings there are no Native American cards," she said. "And Native people are always looking for Native cards."
Desjarlais was set to sell at this year's Montana Made Trade Show, but canceled last minute. Her hope for her cards, which are sold locally around Montana, is to begin selling them wholesale for a retailer like Walmart.
In December, Desjarlais also sold her cards at the Smithsonian National Museum of the American Indian's annual Native Art Market in Washington D.C. Desjarlais was one of about 30 Native American artists at the market, she said.
Her cards, and their sudden popularity, speak to a larger, connected American Indian culture, she said.
"It's funny how all of the 562 tribes are different, but there's a commonality: star quilts," she said. "It's so cool learning about how other tribes use star quilts."
Friends on the Pine Ridge Reservation in South Dakota requested she make cards featuring medicine wheel colors — red, yellow, black and white. So, her second series features morning star designs with medicine wheel colors.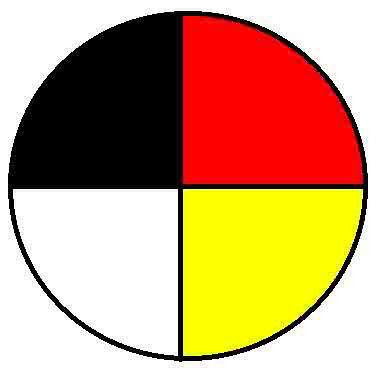 For her, the connections she's made by distributing and gifting her cards has been "the coolest." Her cards are unique, but beyond a beautiful design they mean something bigger to her: a chance to represent, share and educate people about her culture.
"I feel like this is a step in the right direction," Desjarlais said. "The magazine is another step in the same direction. I'm all about positivity."
In Montana her cards may be found at various locations in Billings, Helena and Livingston, and at the gift store in the Little Bighorn National Recreational Area. The cards are also available online at debbiedesjarlaisdesign.com.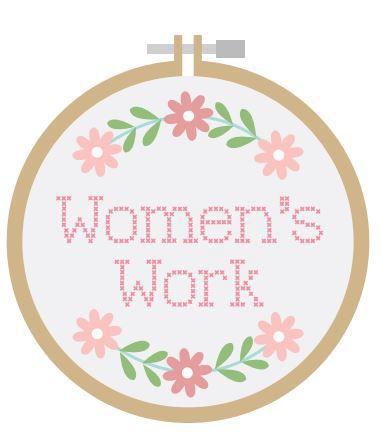 Get local news delivered to your inbox!
Subscribe to our Daily Headlines newsletter.