Billings' Rimrock West neighborhood spent Wednesday evening throwing a block party to thank local law enforcement for their actions in ending an armed standoff that lasted for hours in their quiet high-end neighborhood in late April.
West End resident and event organizer Cami Chandler told the Gazette she hoped to recognize the cops, paramedics and other first responders who rushed to their neighborhood on April 23 after Michael McClure and Kristy Chavez led area cops on a pursuit that ended in a standoff with police in a home.
"Our neighborhood felt it was important to give our law enforcement the positive publicity they deserve," said Chandler. She went on to describe how the day's events unfolded and she witnessed first-hand the professionalism and capabilities of first responders and specifically the tactical response to the situation.
Chandler said she was home with her husband who was recovering from the flu when they heard the Sheriff's helicopter hovering outside.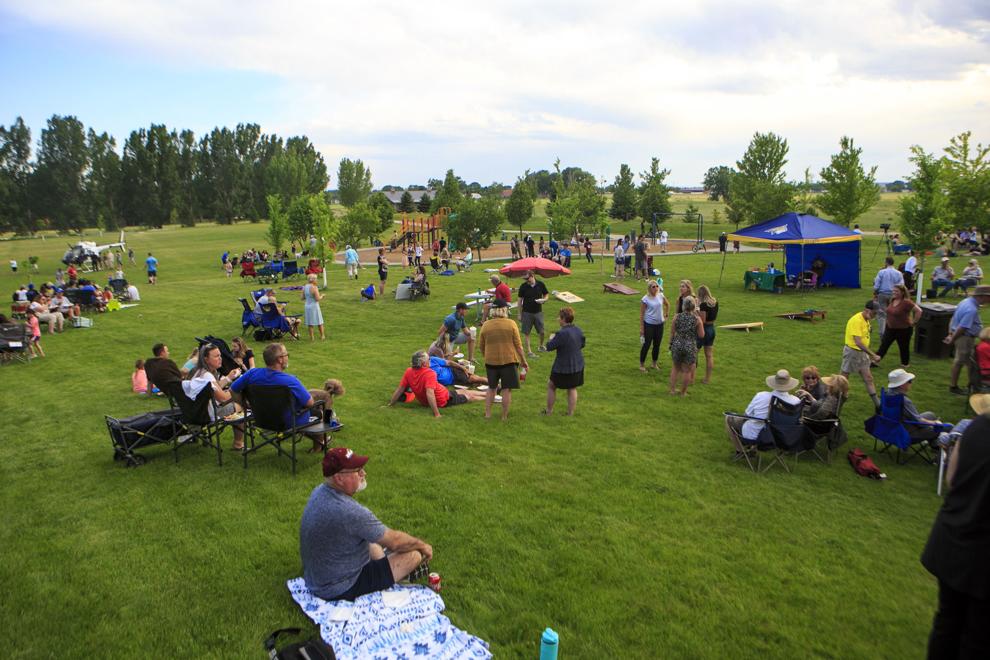 "Normally the sound comes and goes," she said. "This (time) was strangely loud, and it never went away."
She laughed and said that while other neighbors in the area said they were locking their doors she and her husband did the opposite.
"Not us, Cami and Dave Chandler, we go outside thinking, 'oh, he's having engine failure, we've got to help him.'"
What the Chandlers saw on the street though was not a helicopter in distress, but an off-duty cop — who she said had been walking his dog at the time — and another cop with their guns drawn. The helicopter was just overhead only a few feet from them. Shots rang out in the neighborhood as cops engaged the fugitive who had been hiding behind a shed.
Chandler was told by law enforcement to stay back, and that there was an active shooter in the area. So, they decided to lend a hand and helped steer incoming traffic away from the scene.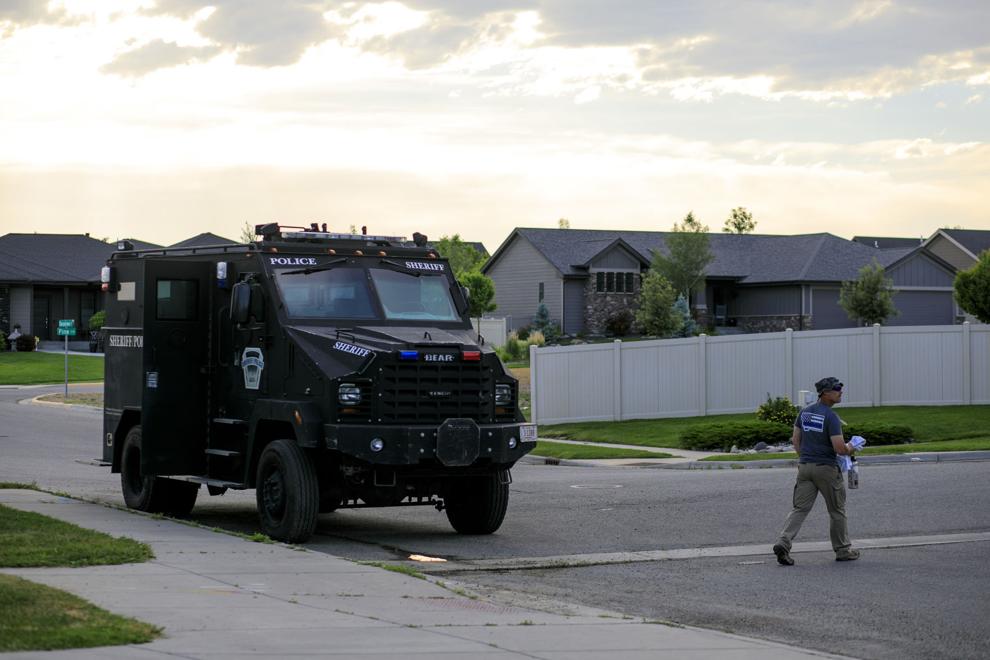 "We didn't want anyone to get hurt," she recalled. "The next thing I know, all these unmarked vehicles are showing up and people are getting out of them and suiting up and helmets are going on and trunks were opening with all this massive weaponry that I didn't know existed. Never once did I feel like my life was in danger and I stood on that corner for all ten hours."
Chandler said she "played hostess" to the first responders bringing them water and looking to help as much as possible. Chandler said she stayed on the corner for 10 hours before turning in.
"We fell asleep that night to gunshots and we said, 'well, it's over," she said. "We turned off our camera, our security cameras, and the next morning I woke up and my heart was racing. I didn't know what was happening."
Other residents echoed Chandler's gratitude for first responders, but also described the effects the day had on their lives. Not only was damage done to homes as the fugitive tried to enter multiple residences. At one point he fired into the lock of one neighborhood home and kicked and pounded the door of another before finally breaking into an unoccupied home in the suburb where the standoff would end in his death at 11:30 p.m. Chandler said that home was in ruins after police made entry with chemical agents and shots were fired in the home.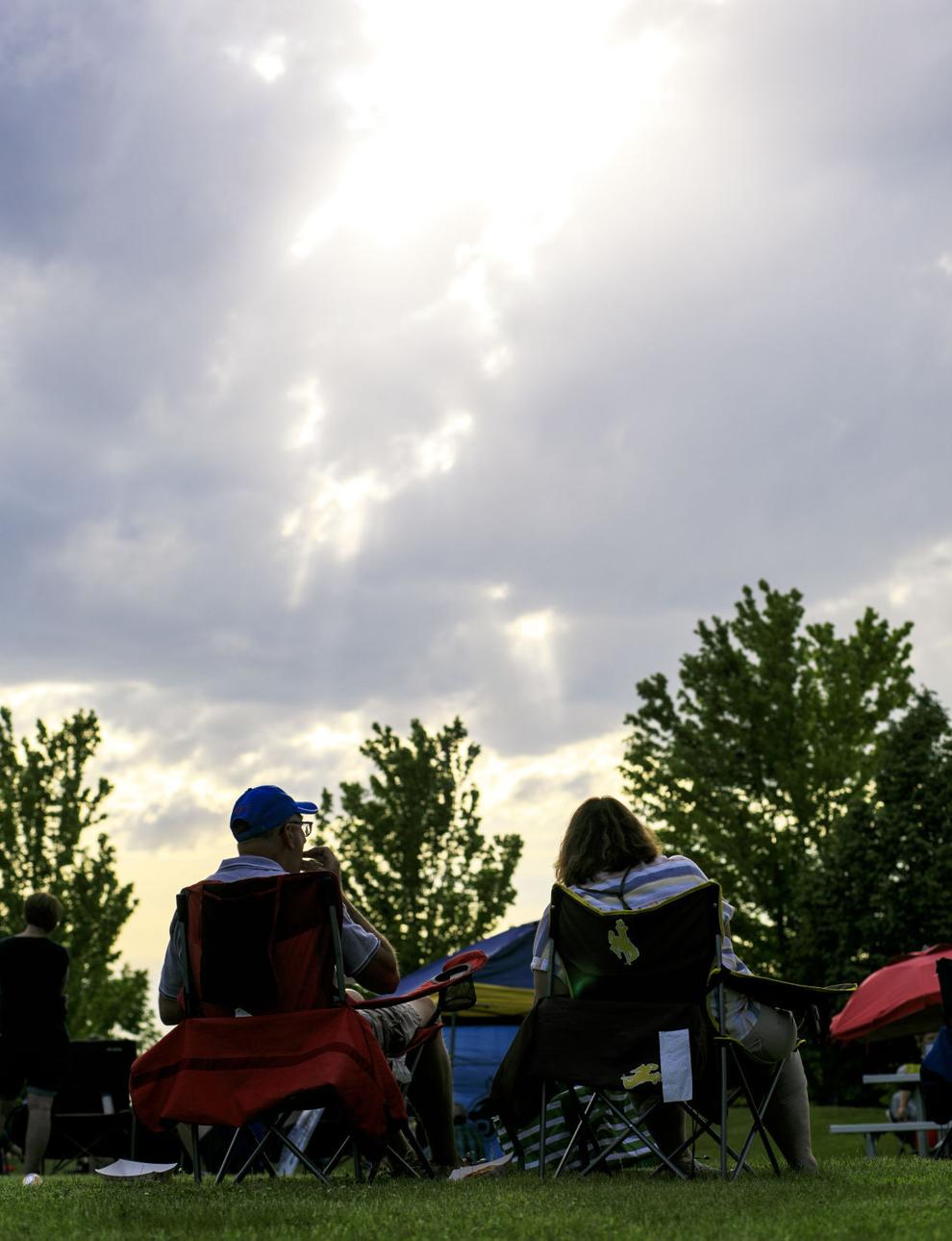 The intent of the night was to say thank you to police and paramedics for keeping the neighborhood safe and preventing any harm to the people living in Rimrock West.
"Like I said, never once did I feel at risk," she said. "These tremendous professionals… they just worked so professionally and so collaboratively that day to make sure our neighborhood stayed safe and no one was injured that day. This party tonight is to show our immense gratitude."