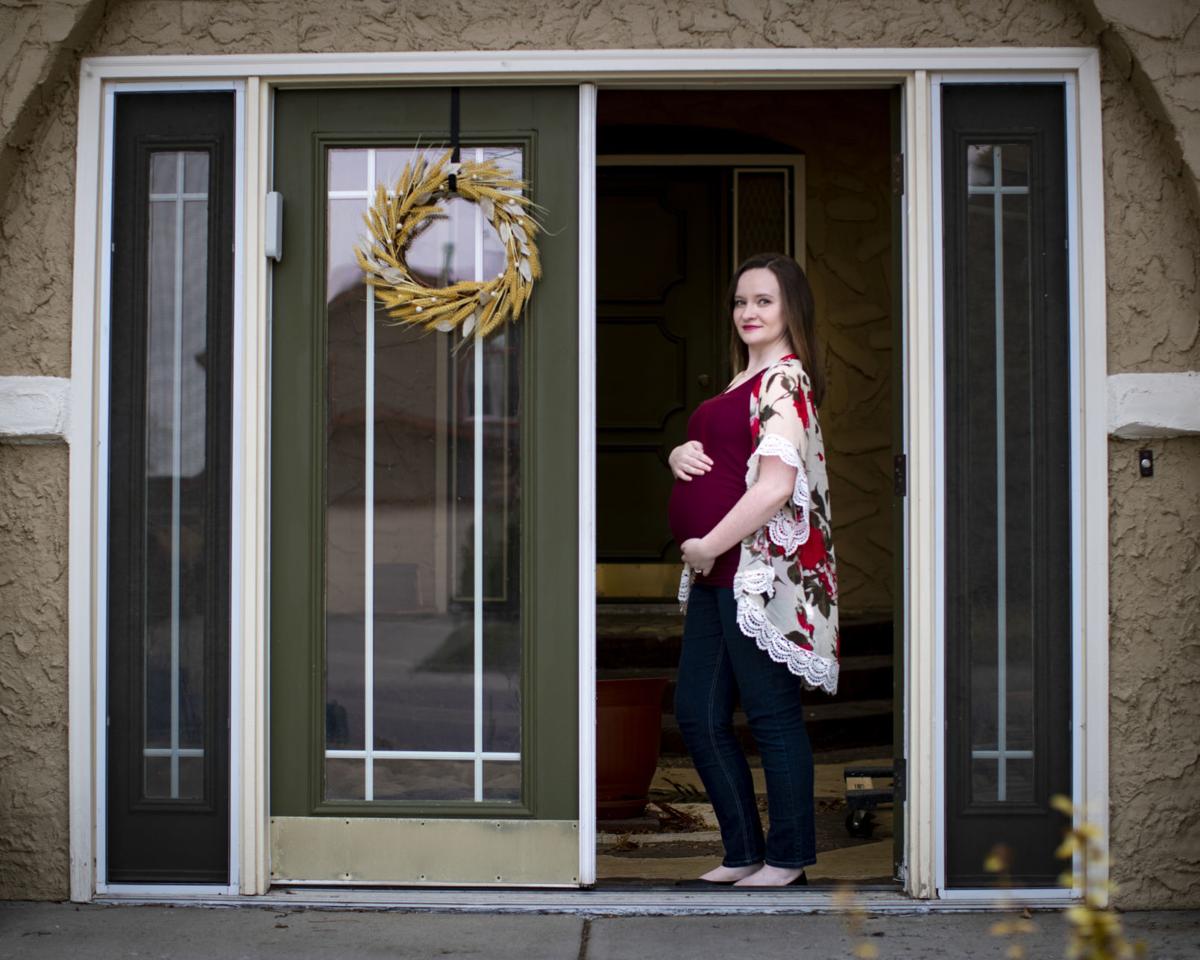 When Helen Joda found out she was pregnant in October with her first child, she had a vision in her head about the excitement, her baby shower, and being surrounded by friends and family.
But when cases of the novel coronavirus started appearing in Montana, she began to worry about how the virus could impact her health — and her baby's health.
Montana is under a shelter-in-place order until at least April 24 that mandates residents stay home and allows essential businesses to continue operating.
Because of the restrictions, Joda, 28, began "nesting" in her home.
She canceled her baby shower and encouraged friends and family to send gifts via mail. Joda keeps herself quarantined in her home, while her husband goes grocery shopping and continues operating his restaurant business in Billings. A Lockwood teacher, school closures mean Joda also works from home.
Her son's due date is July 7. It's been a difficult time to be pregnant, Joda said.
"With the school closures, everything came to a halt and life kind of got turned on its head," Joda said. "It kind of hit me on just how much it would impact my first pregnancy in ways that I hadn't thought of before."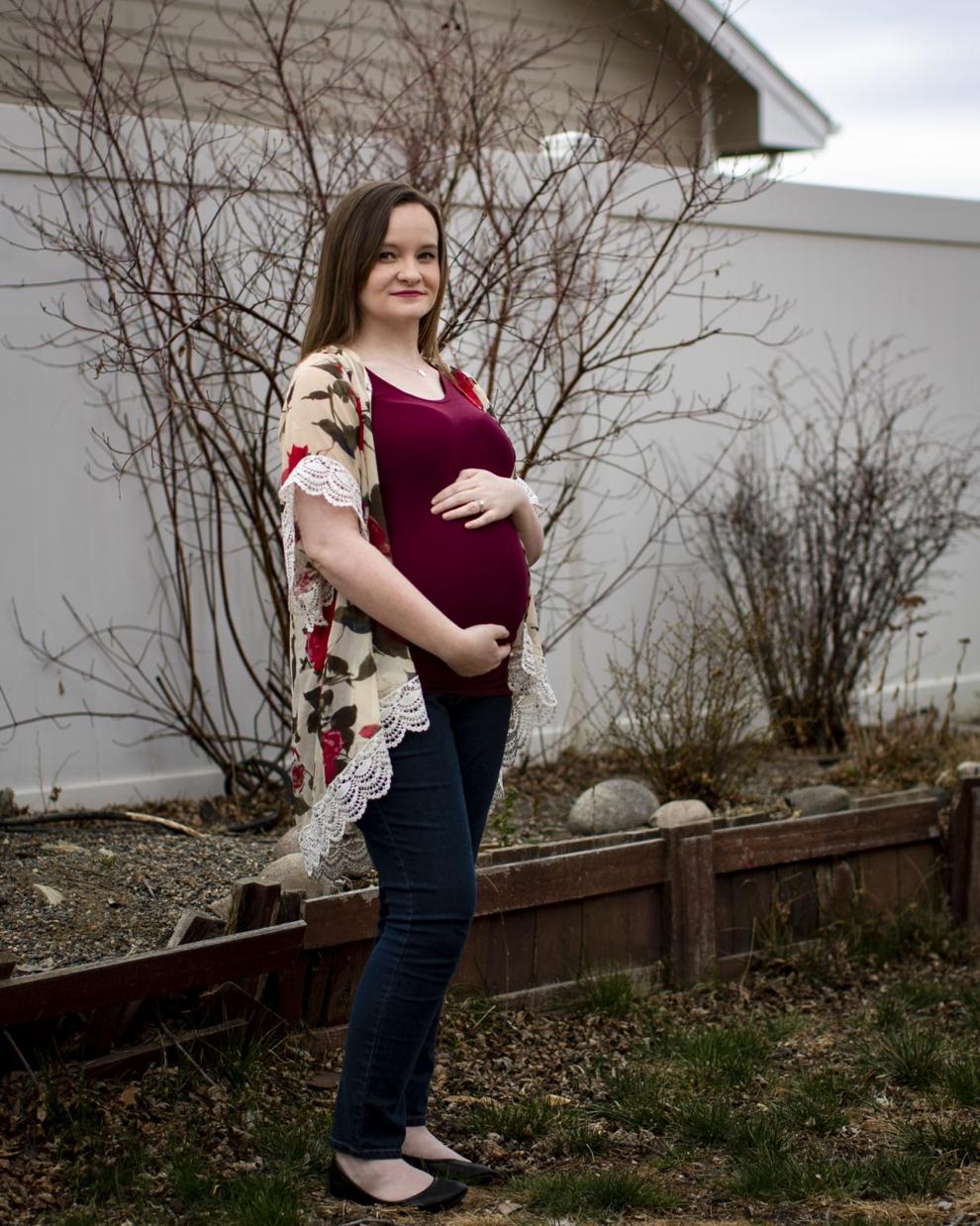 There's little information about how COVID-19 affects pregnant women and infants, and there are no recommendations specific to pregnant women regarding the evaluation or management of the virus, according to The American College of Obstetricians and Gynecologists.
Pregnant women are known to be at greater risk of severe morbidity and mortality from respiratory infections like influenza and SARS-CoV, and are considered an at-risk population for the new coronavirus.
Some mothers positive for the virus have reported having preterm births, however limited data has been published on how the virus affects mothers and babies, and it's unclear if this is caused by infection, according to the organization. It's unclear if the virus can be transmitted through the placenta or via breast milk, but in recent cases, this doesn't seem to be the case.
But because there is little known about the virus, hospitals are taking action and changing protocols to prevent the possibility of exposure to mothers, babies and other patients.
"I started hearing about different countries and states putting super strict restrictions on who can be in the delivery room when the baby comes," Joda said. "I heard of other states trying to make it so the mother was basically alone, and that terrified me. Wrapping my head around the new normal was hard."
The type of restrictions implemented varies among hospitals, but they generally follow Centers for Disease Control and Prevention guidelines.
Joda plans to give birth at Billings Clinic, and the hospital has made a few changes in response to the virus, according to Billings Clinic OB-GYN Amy Hopstad.
Prenatal appointments are planned by trimester and depend on what the appointment is — for example, if a mother needs an ultrasound, needs her blood drawn, and other check-ups. Normally, these visits happen every four weeks.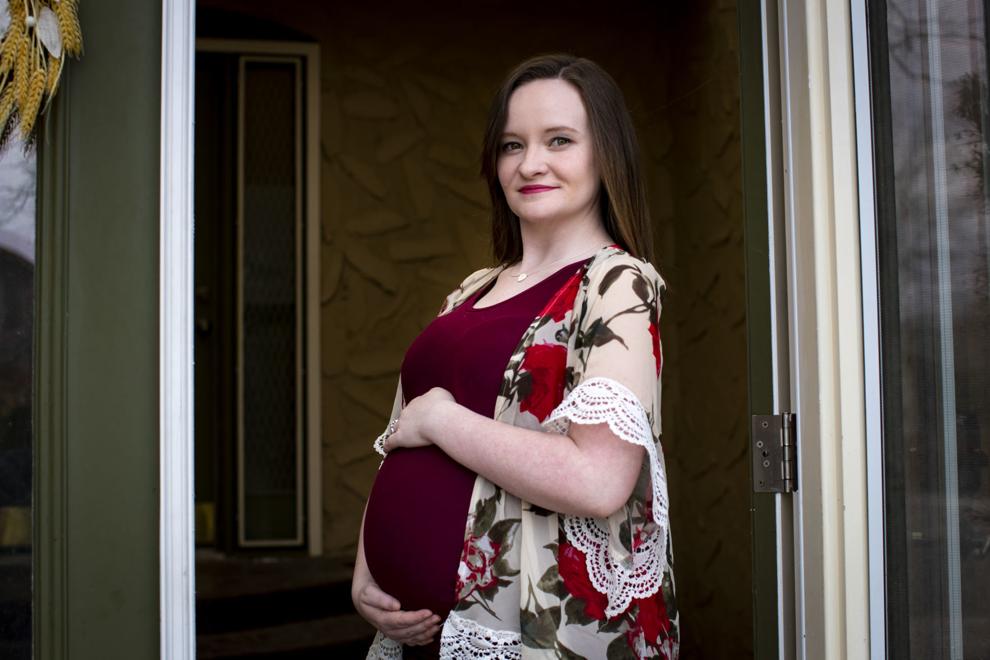 If a mother is at higher risk or is having issues, she'll be seen in person, but hospitals are also taking advantage of telehealth visits to minimize a mother's risk of exposure at the hospital. 
In the birth center, the mother is allowed only one support person during labor and delivery at Billings Clinic. The person can leave and return to campus, but he or she is screened with questions and given a mask.
Joda will have her husband by her side during the birth, but not having the support of her mother by her side will be difficult.
"My mom's a really strong woman, and she's trying to maintain that for me, but I know deep down it kills her to know that her youngest daughter will be going through labor and she can't be there," Joda said.
And not only will a majority of her support network not be there during the birth, but Billings Clinic physicians are recommending friends and family refrain from visiting the baby at home for three months.
During the first few months, a baby is building its immune system. Babies can start to receive immunizations at 2 months old, lowering their risk of infection, according to Billings Clinic pediatrician Kathryn Lysinger.
"Come summer if this is still as big of an issue as it is, knowing that I have to put myself in isolation with baby for the first three months of his life and not getting to meet family and friends, it's scary and heartbreaking," Joda said.
Mom and dad can visit their newborn in the neonatal intensive care unit, but have to visit separately and on different days, Hopstad said. A space within the NICU is reserved for babies born to a mother who is infected or is suspected of being infected.
Babies can stay in the same room with the mother if she is healthy, Hopstad said. Mother and child are separated by 6 feet using a barrier if a mother is sick, but healthy enough to care for the baby. Mothers can continue to breastfeed but must thoroughly wash hands, practice breast hygiene and wear a mask.
The baby can also be placed in his or her own room with a nurse if the parents prefer, or if the mother is too sick to care for the baby. Pumping breast milk and then having a healthy person feed the baby is another strategy if a mother is infected, Hopstad said.
Home with a newborn
Masey Foster, 20, keeps a baby book to record events and memories as her daughter, Payton, grows up. In one column, she lists current events happening in the world, and the new coronavirus was the first thing she listed.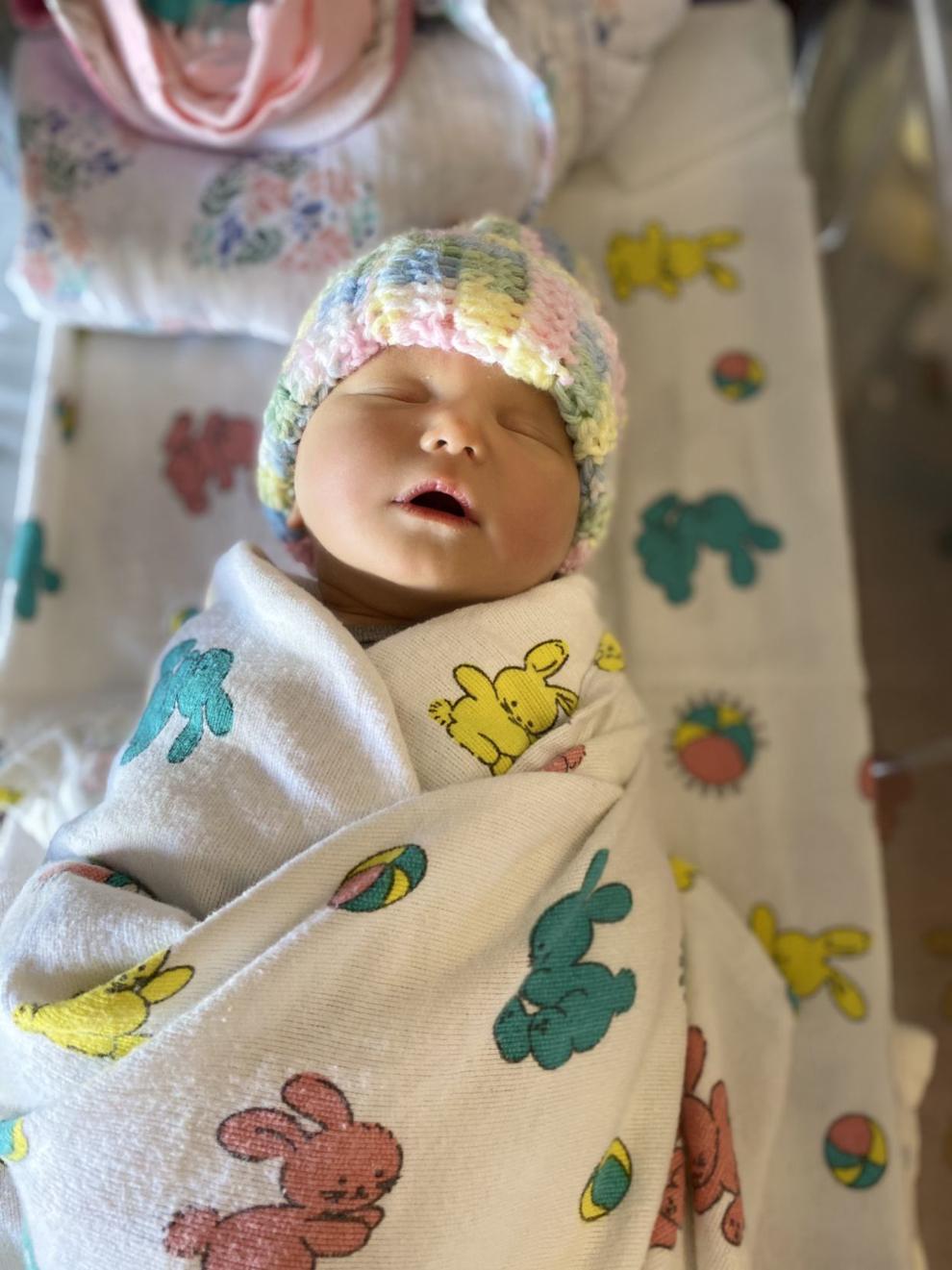 Foster gave birth to Payton on April 3 via cesarean section at St. Vincent Healthcare. She went through a majority of her pregnancy with few hospital restrictions. She was able to attend many of her appointments with her husband, and because she's diabetic she had weekly ultrasound appointments.
Eventually, her husband could no longer go to the hospital with her.
"I started thinking about those moms who still had to have their gender checks and have all their blood draws and have to do it alone," Foster said. "I just felt for those moms because I could not imagine not having my husband with me while doing all that."
Foster had an unplanned c-section, and Payton was admitted into the NICU for a few days. While Foster worried about the virus, she felt confident with the St. Vincent Healthcare staff. She often saw doctors and nurses wearing personal protective equipment like face masks and gloves when she interacted with them.
This is now practice, and it allows more time between appointments for expecting moms so the risk of exposure is reduced, according to St. Vincent Healthcare OB-GYN Doug Neuhoff.
Foster's husband was the only other person allowed in the delivery room, and he could not leave the hospital at all. As Foster was going into labor and getting ready to give birth, she video called her mom for support.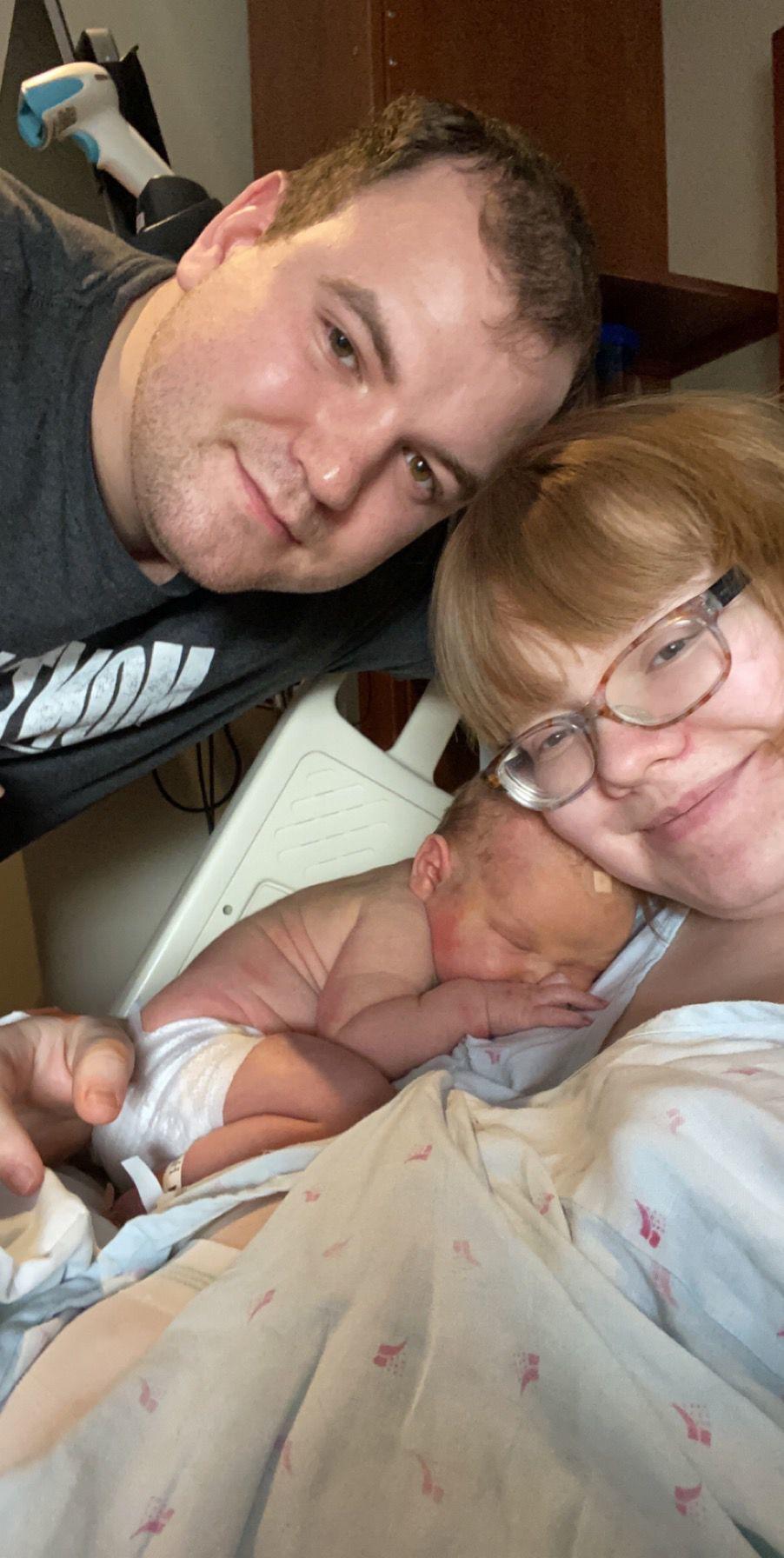 "That's quite an adjustment for families, but we have to get through this and we have to protect our patients and protect their newborns," said Neuhoff.
The NICU at St. Vincent Healthcare separates each baby by 6 feet, with curtains or other dividers between them. However, only one parent is allowed to visit the baby in the NICU each day, Neuhoff said.
Isolation rooms in the hospital located away from the birth center are equipped with necessary equipment so that a mother with the virus can give birth and stay isolated away from other patients in the hospital. Sick mothers can choose to have their baby in separate rooms or can choose to have the baby separated by 6 feet with a barrier in the same room.
Mothers are also encouraged to breastfeed and can choose whether to use a breast pump or do it on her own wearing a mask.
"The doctors and nurses up there, they make you feel like there's nothing going on," Foster said. "They don't talk about (the new coronavirus), but they still make sure you're safe."
Foster is now quarantining herself in her home with Payton and has implemented strict rules in the household.
When Foster's husband returns home from work, he showers and quickly discards his clothing safely in a laundry bin away from the baby and other clothing.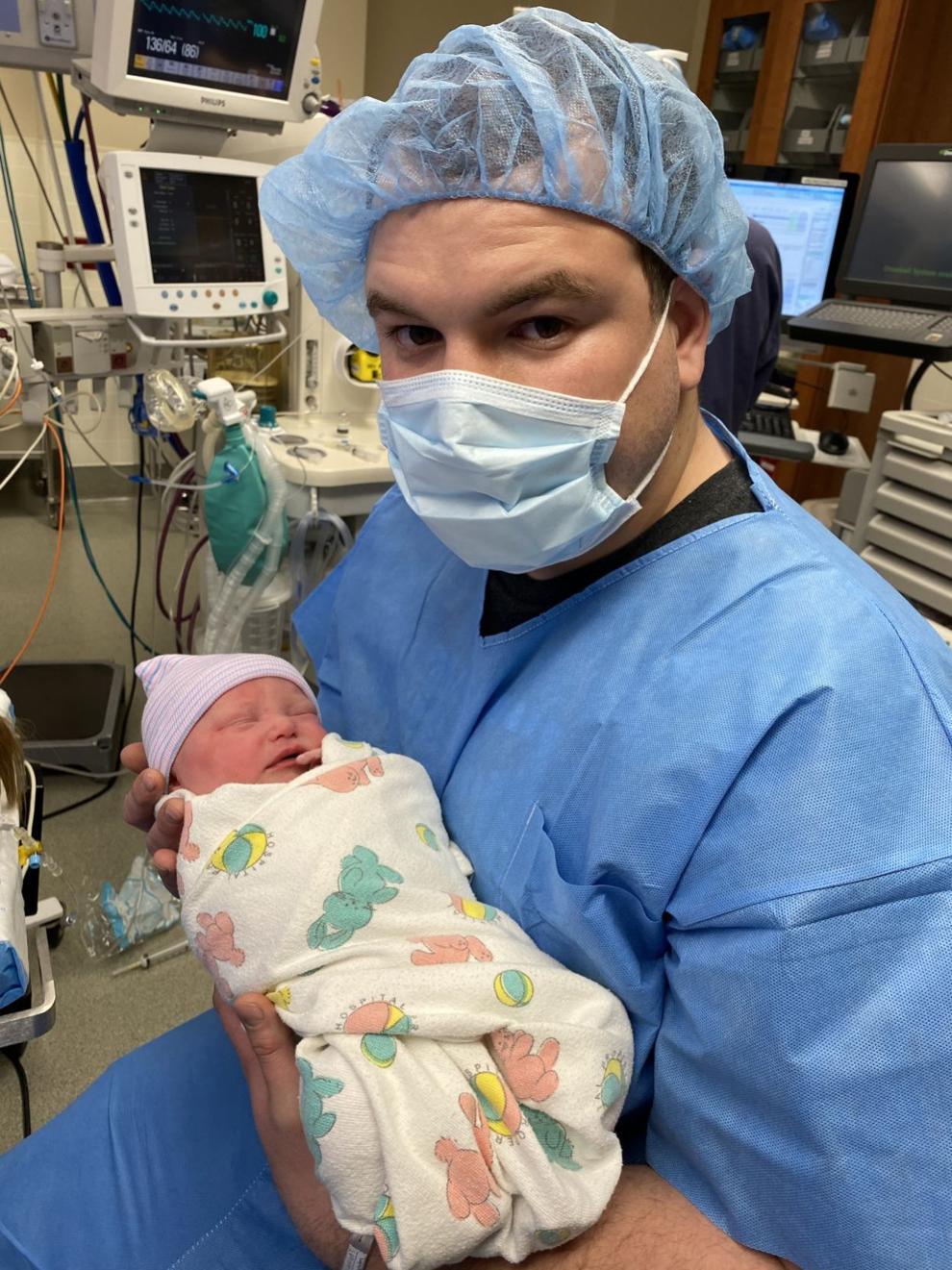 Lysinger said that this isn't an extreme request, but hand washing is vital to a baby's health. Before babies get their immunizations, it's important to limit the baby's contact with others in general, regardless of the presence of the coronavirus. Having family and friends wash their hands before holding the baby is the best way to prevent the spread of any infection.
"I wouldn't call it extreme by any means. The biggest thing to concentrate on is hand washing and avoiding baby if you have symptoms," Lysinger said. "Sometimes it makes everyone feel better if you shower."
Mothers are encouraged to stay home and adhere to social distancing guidelines. Reducing stress and anxiety is especially important, and staying connected with friends, family and other moms over the phone can help. Physicians also suggest eating healthy foods, drinking plenty of water and getting enough sleep.
"At this point, I feel like that's the only thing that pregnant women really have control over at this point," Joda said. "It's just being prepared at home. Everything else is so up in the air, it's so hard to know what to do or what to think."
Flu strains, colds, and contagious bacterial illness like strep throat can all be life threatening for those with compromised immune systems. But the new coronavirus has posed new challenges; it can spread before symptoms appear, the general population has no immunity, and while age appears to be the biggest risk factor for complications, those with suppressed immune systems are likely at risk for "some increase in severity."