The Gratitude in Action Thrift Store is different from other stores in Billings.
Led by the Gratitude in Action Foundation, or GIA, the thrift store strives to "rescue, reclaim and recover" used items, while also using the business model to help those recovering from substance abuse and addiction.
With thousands of items including furniture, clothing, books, dishes, paintings and more, the 20,000 square foot retail space is filled from wall to wall.
Store owners Richard and Terri Todd created the non-profit foundation and also operate three sober living homes in Billings called Ignatia's House.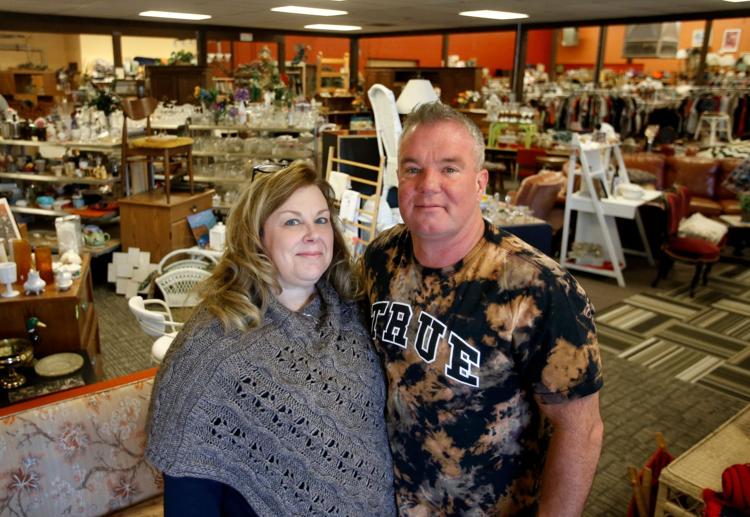 Opening the GIA Thrift Store is one way to create revenue for the foundation, which focuses on helping recovering addicts through job training, counseling, treatment and education.
"The dream started a couple of years ago and we originally started out with sober living houses. We found out that there was a need and there's not a lot of money allocated to it," Terri Todd said. "So we started the foundation as a way to help people restore and reclaim their lives."
Since the business opened in July, a few customers have come in and restored items that are being re-sold. Prices are determined by category. For example, shirts are sold for $2 each.
A few months ago, a woman bought and restored a vintage desk and another made a hat out of hand-me-down neck ties. One woman purchased a few skirts and made them into winter gloves.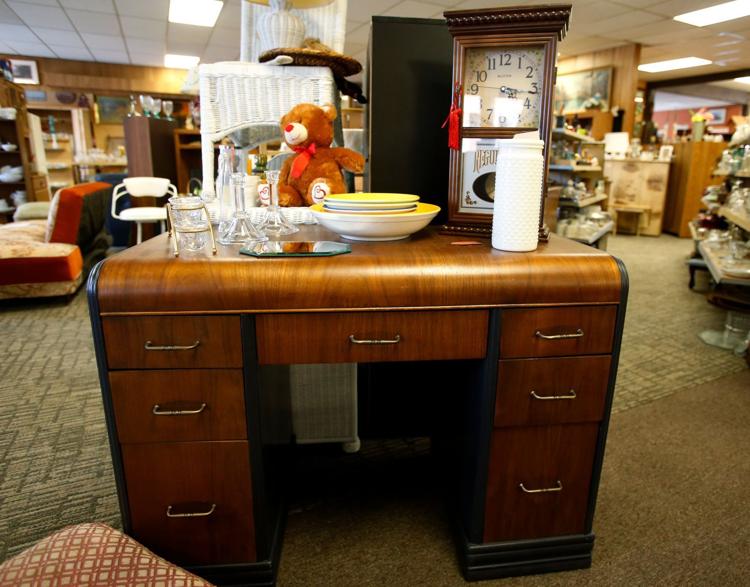 The store started with no merchandise, but hundreds of people started donating items over time with large piles currently filling the 15,000 square foot sorting room.
"We discard so many things in society, so we have really tried not to," Terri Todd said.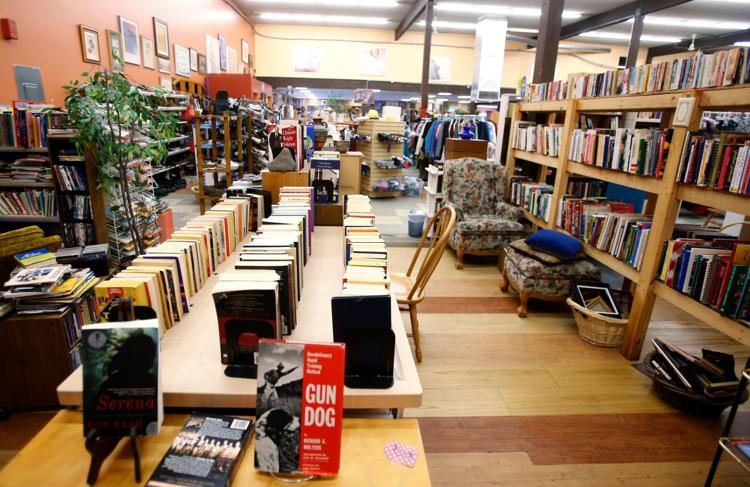 The Salvation Army owns the building, located at 10 S. 30th St., and closed its thrift store in 2014. After being used as a storage space for five years, the Todds decided to lease the building and start renovations.
About $40,000 was used to revamp the building, including flooring, painting, and a new roof. Much of the work was done by volunteers, businesses and organizations donating their resources and time. Platinum Roofing donated consulting, materials and labor, while Fischer Commercial Flooring and the Habitat for Humanity ReStore helped out as well.
Those in sober living or others experiencing homelessness volunteered their time to paint walls and install flooring. Right now, the store has three paid employees and sees over 400 hours of volunteer work each week, Terri Todd said.
"Not only were they learning how to be sober, they also learned a new skill and how to get a job," Terri Todd said.
Billy Brasher has worked as a cashier at the GIA Thrift Store since it opened in July. He has a learning disability and within the past year, has been recovering from substance abuse. He doesn't know how to read or write, but is learning from a tutor that he meets with every week.
"Rich and Terri Todd helped me to the point where they didn't give up on me," Brasher said. "I'm still learning but I'm doing good."
The owners are also very open about their past with drug usage as well, noting that while they can't change the past, they can use their experiences to help others.
Richard Todd received his first drug conviction in 1997 and starting in 2005, served 9 years for distributing methamphetamine in Billings. He was a long-time meth and opiate user.
Terri Todd was an active drug user and was charged with multiple felonies for issuing bad checks in 1998, 1999 and 2003.
"To make a long story short, I was a big part of the problem here for many years," Richard Todd said. "Now, I've been given the opportunity to be a part of the solution."
With these lessons in mind, the Todds have donated items to other organizations in Billings, as well as allow individuals to work for merchandise.
In November, the thrift store furnished 16 households from the floor up for those transitioning into their own apartments, Terri Todd said. It's about helping others be self-sufficient.
"We'll take anything because what we can't re-purpose or we can't use, we will find someone who can," Terri Todd said.
__________________________________
PHOTOS: The Gratitude in Action thrift store on Billings' South Side
Get local news delivered to your inbox!
Subscribe to our Daily Headlines newsletter.