A former fly fishing lodge owner, Steve Galletta is branching out into the restaurant business to bring New York-style hot dogs to Billings in November.
The fast casual hot dog joint will serve char-grilled hot dogs and fresh-never-frozen burgers. The hot dogs are shipped in from Sahlen's Smokehouse in Buffalo, New York, a never-before-seen brand in Montana, Galletta said.
"These are natural sheep-skin casings and real meat on the inside, so you get the snap and crunch of the hot dog on the outside with its real flavor," Galletta said. "It's a totally different product."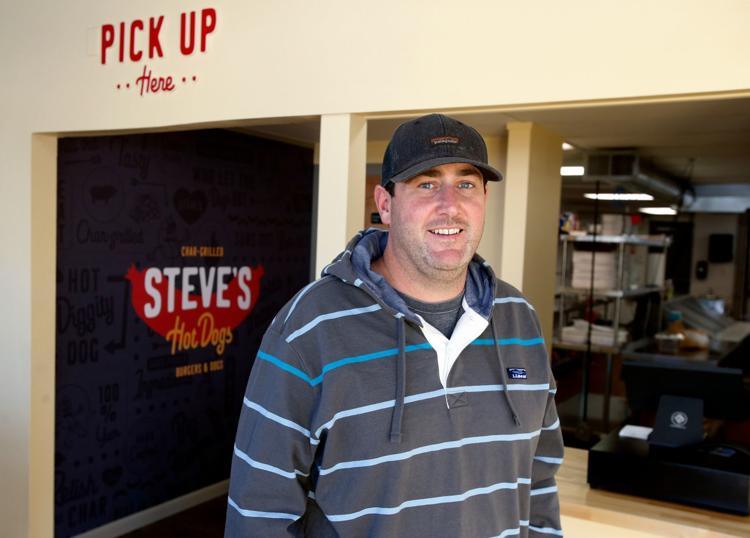 The restaurant plans to make its sauces and signature toppings in-house with the intent to source most of the ingredients locally. Customers will be able to order hand-cut fries and old-fashioned milkshakes. Weekly specials will also be available, and kids will eat free on Wednesdays. It will also serve all-you-can-eat fries on Fridays, Galletta's wife and co-owner Allison Cassie said.
Customers will also be able to order online.
You have free articles remaining.
Keep reading for FREE!
Enjoy more articles by signing up or logging in. No credit card required.
"We're trying to create that local eating establishment that Billings takes ownership of," Galletta said.
Galletta sold his Fort Smith fly shop, Big Horn Angler Fly Shop & Lodge, in May.
Raised in Buffalo, New York, he said the small businesses that popped up made the town unique. One of those small businesses that inspired him was Ted's Hot Dogs, which first opened in Buffalo, and has grown to have many locations across the nation.
He plans to employ 10 people. The restaurant will offer catering beginning in the spring, and Galletta is considering purchasing a food truck to sell hot dogs during events. His long-term goal is to open multiple locations.
Galletta plans to have a replica of the restaurant's hot dog mascot out front and already has stickers of the mustachioed mascot skiing, hiking and fly fishing.
"We want to be a part of the community," Cassie said. "Something like hot dogs is so all-American and it appeals to everyone."