Hallway by hallway, the lights are coming on in the first building that will house Lockwood high schoolers. 
The sprawling project, part of a $49.9 million bond passed in 2018 that expanded Lockwood from a K-8 to K-12 district, sits in several stages that reflect its several stages of opening.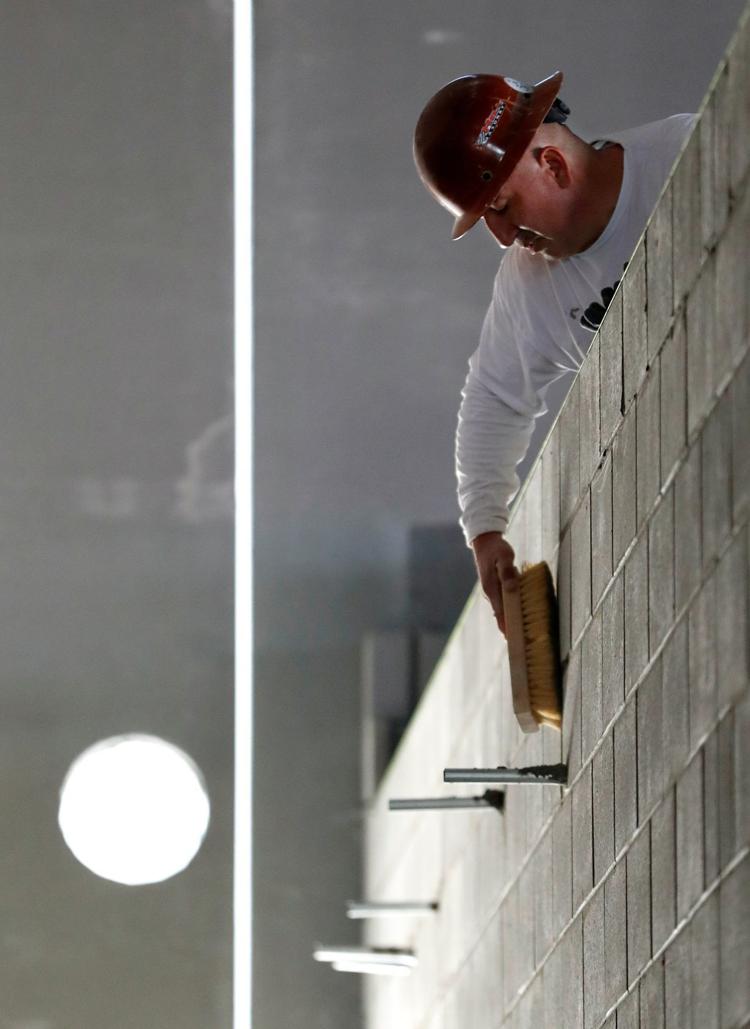 Paint is going up on walls an auxiliary building that will house a freshman academy this upcoming school year. Some of those walls are permanent, while others will come down to convert smaller classrooms to larger vocational education spaces when the full high school building opens in 2020.
Thick concrete walls surround a 2,700-seat gym and 700-seat auditorium in the main building, while an academic wing is still caged in steel I-beams, with plumbing fixtures sprouting from the floors like some industrial crop.
Both the gym and auditorium are respectively located near locker rooms and athletic rooms and music and art rooms. Both are designed to be easily locked off from other sections of the school for after-hours events or weekend rentals, as is a community room near the main entrance. 
In the primary building that houses elementary students, removed ceiling tiles peek into an unexpectedly complicated roof repair. 
At the middle of it all are the first curbs on a bus loop and graveled parking lot that will sit in the middle of a campus that for years, was expanded a few classrooms at a time, until the district leaped into a new $13 million middle school in 2008 and then bounded into the high school. 
"You can access pretty much the whole campus with that central area," superintendent Tobin Novasio said.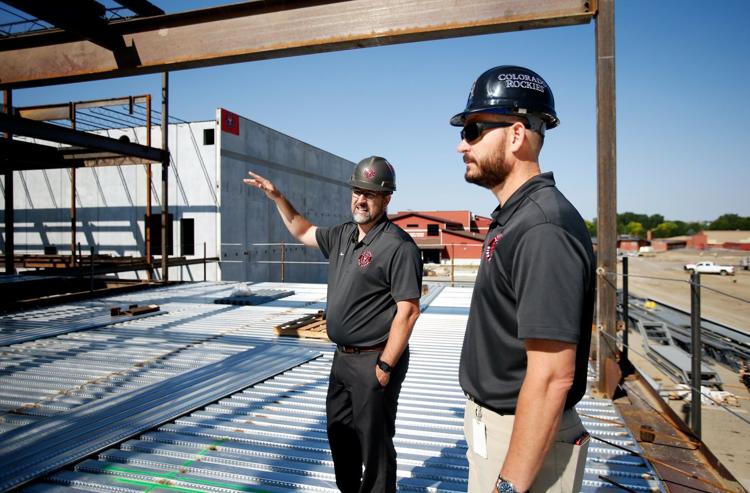 Lockwood officials have emphasized that they want to maintain their school culture while expanding into a K-12 district, not losing sight of relationships amid the flurry of construction. 
But the next two years will be a moving target. Classrooms in the auxiliary building that will house core classes next year will have walls knocked out in 2020 to expand into welding bays and a woods shop. Next year's common area is the long-term weight room, and a more walls will come down to create a wrestling room. 
You have free articles remaining.
Keep reading for FREE!
Enjoy more articles by signing up or logging in. No credit card required.
"We're just trying to be real methodical about how we put stuff together," said middle school principal Gordon Klasna, who's overseeing the course scheduling for the freshman building. 
The district has pushed back its first day of school to Sept. 3, allowing for more wiggle room in having the freshman building and remodels in the primary school ready. 
Lockwood officials arrived at the idea of a freshman academy after the bond was passed, and finalized the plans in February. A large majority of Lockwood freshman next year will attend the academy. Students already in Billings high schools won't be required to switch when Lockwood's high school is finished; classes will age into the building over the next few years. 
There are also small tweaks, like installed heating under concrete between the middle and high schools. 
"We'd rather spend a little more money up front then have to spend more to maintain something," Novasio said.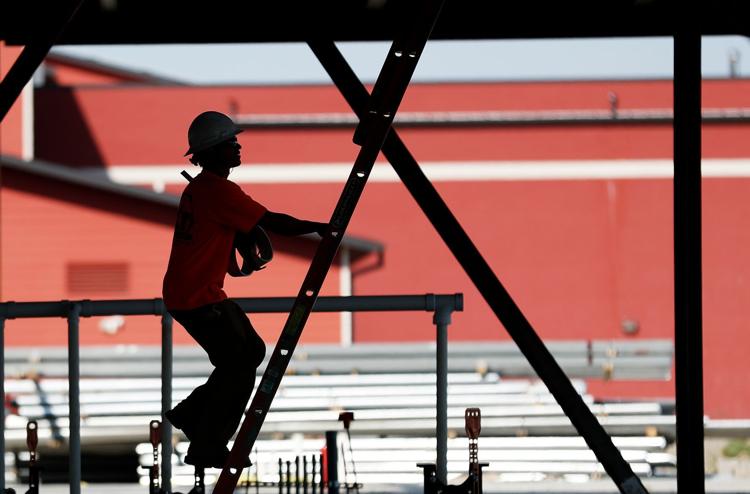 Most of the academic wing is still a steel jungle gym. Rooms that require specialized facilities, like chemistry, will be located on the ground floor. The common area will include a coffee bar and small restaurant-style grill that will hopefully be student operated. 
School officials are hopeful that the model could serve athletic events, fundraisers, shows in the auditorium and other outside events. It's a model they hope to push, involving students with the community in professional situations.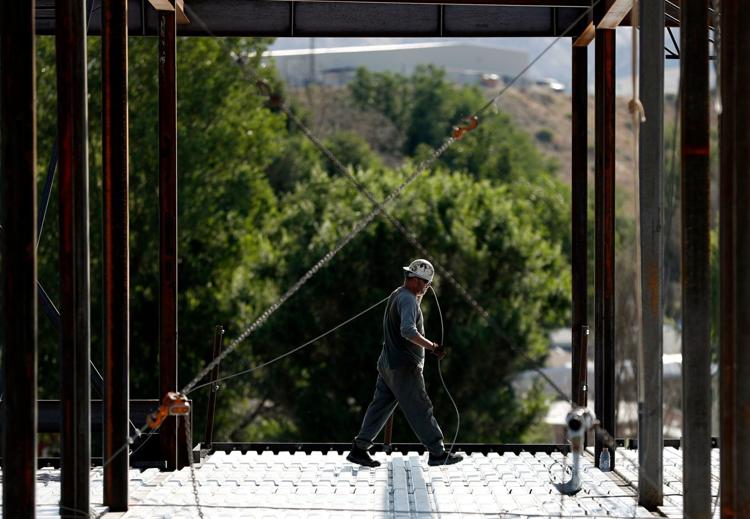 "The school really is the center of the community in Lockwood," Novasio said.