As Montana State University Billings moves into some pivotal years, the new chancellor up in McMullen Hall says he will be there to see it through.
The university is close to submitting plans on a new science and health care building after years of delay. That would support the long-discussed goal of offering more degrees in the health care field to reflect the expanding industry in Billings.
Across town, City College has made gains in enrollment by adding its own industry-responsive programs in recent years.
At the same time, MSUB administrators are hoping to turn around a budget that's been eaten away both by enrollment declines and state budget woes.
Dan Edelman, who took the helm as MSUB chancellor just a little more than a week ago, will be lead the way. In an interview Thursday, he said that he's up to the task.
"I'm committed to being here," he said. "And I'm going to set the tone that we're going to get things done, and it's not just academic talk."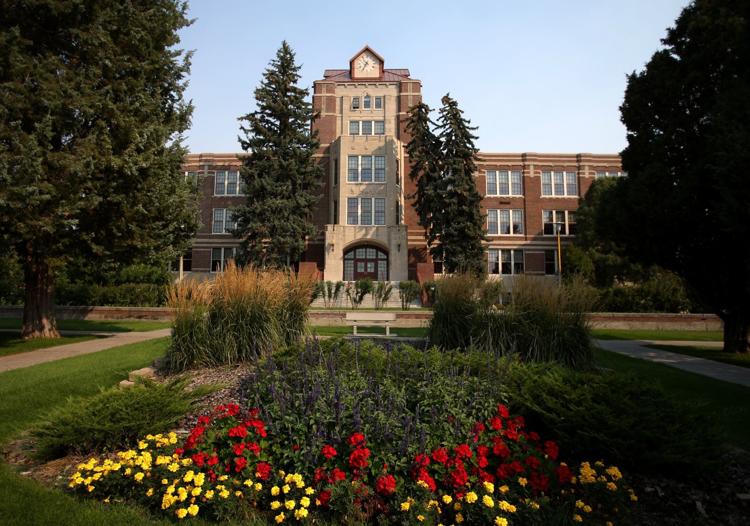 Edelman came to MSUB after nearly four years as Executive Vice President of Administration and Chief Financial Officer at the University of North Texas at Dallas.
Like MSUB, UNT-Dallas enrolls a few thousand students. During Edelman's time in Texas, the university grew enrollment amid a challenging launch of the city's only public law school.
Earlier this year, Montana State University President Waded Cruzado chose Edelman for the top job at MSUB, ending a year with an interim chancellor in Ron Larsen. University faculty members and community supporters also hope Edelman's arrival will end high turnover at the chancellor position.
Current Academic Senate chair and science professor James Barron said though Larsen was popular, he has confidence in Edelman.
"The faculty are happy and excited to have Dr. Edelman here as our new chancellor," he said. "He does have a pretty good track record, an impressive track record, of helping institutions like ours grow."
Looking forward
Edelman's background is in finance. He ran his own accounting firm through the 1990s and taught at Chicago universities. He holds a doctorate in mathematics education from the Illinois Institute of Technology.
In 2002, he joined the U.S. Department of Justice as a financial investigator. He said he helped on cases of embezzlement, bank fraud, arson for profit and terrorist fundraising.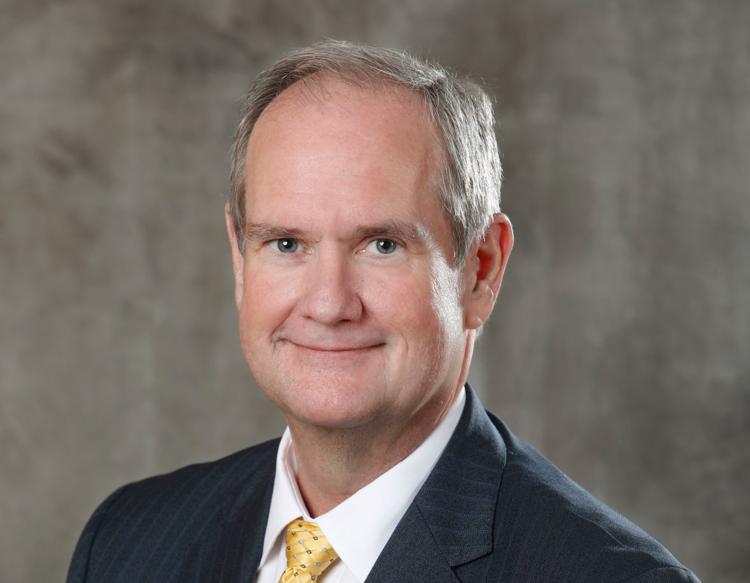 "Remember in the Al Capone days where they would steal trucks of alcohol and then sell it?" he said. "Terrorists were doing the same thing with cigarettes."
After working in law enforcement, Edelman returned to higher education in Texas before landing in Billings. In setting his agenda at MSUB, he placed a high priority on the launch of a strategic planning effort. The previous iteration, called "FutureU," expires this year.
"That's going to help us focus," he said. "We do have a lot of programs, but we don't have other programs that might be a flagship here, too. So we're going to have to make some tough decisions, but we'll make it and we'll do it."
You have free articles remaining.
Keep reading for FREE!
Enjoy more articles by signing up or logging in. No credit card required.
Edelman said his goal is still to have 6,000 students attend MSUB and City College in five years. There were 4,401 students attending last fall, a time when enrollment is typically highest for the year.
He said this presents unique challenges for MSUB, which has positioned itself as an attractive choice for nontraditional students, many of whom might attend school part time while working or raising kids.
"I'm going to keep us on a path to increase not only our traditional students but our nontraditional as well," he said. "And it's going to take a lot of work because each of these populations is different."
One challenge lies in having proper support services in place to retain nontraditional students, who attend MSUB with different needs and situations, he said. At the same time, the state funding model favors full-time students — or their equivalent.
In recent years, MSUB has made gains in part-time students, particularly at City College and through its high school dual-enrollment program. But that hasn't led to a net gain in full-time-equivalents. The school's retention rate is lower than other institutions in the Montana University System.
Those factors mean less tuition revenue for the school.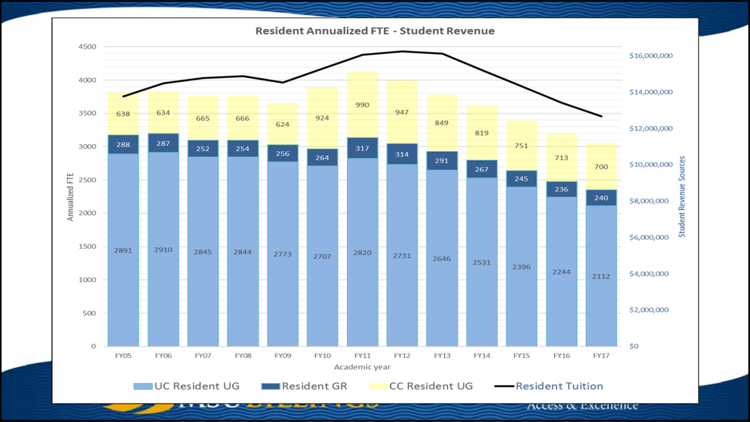 Edelman said MSUB will always seek to recruit traditional, full-time students. But he maintained that the identity of the university, with its slogan "access and excellence," is to attract more people toward higher education.
The attitude reflects that of the upstart law school back at UNT-Dallas, which aimed to keep tuition low and broaden the pool of prospective students.
"I think I'd rather have more students getting access to school than fewer students that are full-time students," he said.
In the near-term, MSUB administrators are focused on getting back on an uninterrupted track. There are hopes that the MSUB Foundation will have enough money raised by the end of the year to move forward on its science and health building.
The university needs to fill six key positions. Those are vice chancellor for student affairs, vice provost for academic affairs, City College dean, chief of campus police and deans of both the College of Allied Health Professions and College of Business Administration.
Barron said it was "almost scary" to see all the departures, but he didn't think they were following Larsen.
"I honestly don't think that any of that was because of a change of leadership at the top level," he said. "I think those are really just coincidence."
University spokeswoman Kelsi Gambill said in an email that MSUB administration is "discussing its plans" for the business and health college deans. Diane Duin previously occupied both positions.
Edelman will make a salary of $225,000, higher than interim Chancellor Larsen's $201,960 and previous Chancellor Mark Nook's $205,999.
Larsen will return to MSU in Bozeman as vice provost of academic affairs, according to a university spokesman.
Now with more of a reliance on tuition revenue than ever, Edelman will go about the business of recruitment and retention, which are perennial buzzwords for MSUB budget hawks.
Edelman said he's comfortable with that position.
"That's where I think my gains are going to be," he said. "They're going to be in reaching out to the students and working with them."