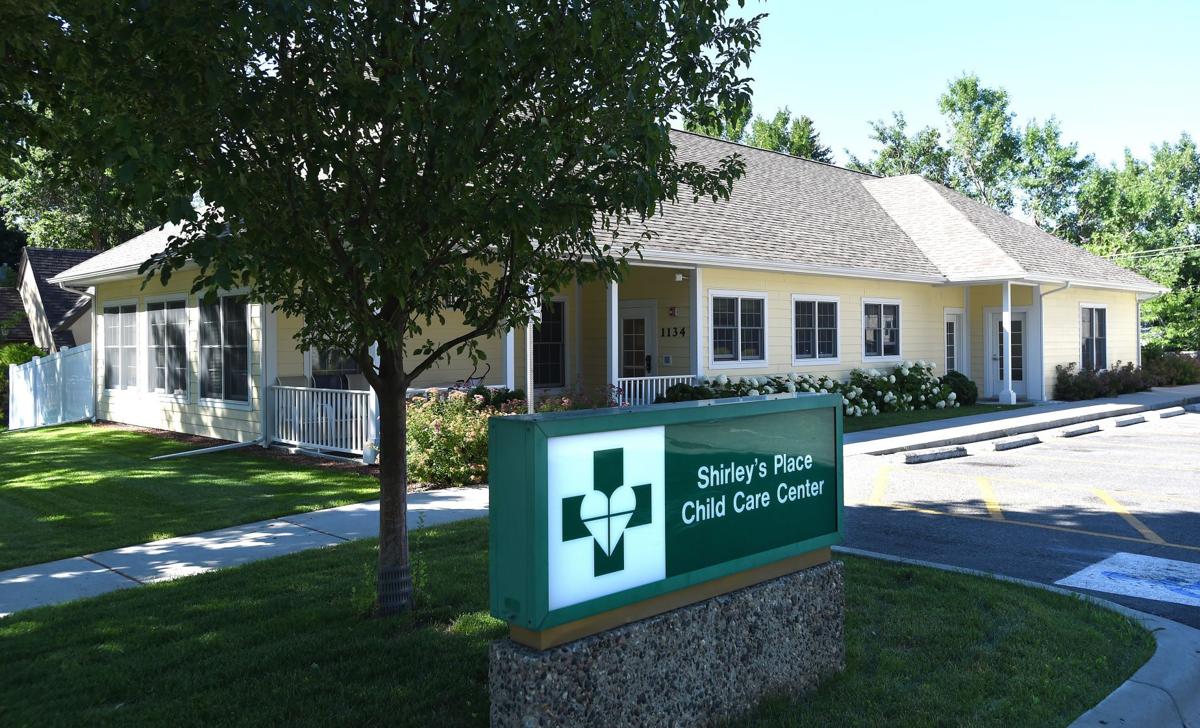 Not long after St. Vincent Healthcare announced in July that it would close its child care centers on Oct. 14, Kevin Brodock went from a being a concerned parent to making sure the centers stayed open.
His 2-year-old son attends the day care. He and his wife, Kamber Kelly-Brodock, liked the care environment there and soon after the announcement ensured that care would continue when they inked a deal to run the centers.
On Oct. 17, the couple will officially take over operations of Shirley's Place and Priscilla's Place, which have for years provided child care services for hospital employees and affiliates.
"We're excited," said Brodock, president of the newly formed America's Future LLC, which will operate the centers. "We've learned a lot in a short time frame and we're committed to making this work."
Both centers — Shirley's Place, serving younger children and newborns at 1233 N. 30th St., and Priscilla's Place, caring for older kids in the basement of First English Lutheran Church at 1243 N. 31st St. — will reopen under the same names and with most of the previous staff still in place.
In mid-July hospital officials announced the centers' closures and that 49 hospital employees would lose their jobs, including 22 from the child care centers. Hospital CEO and President Steve Loveless said the decision was part of a shuffling of resources to focus more on improving patient care quality, growing care-related services and shortening hospital stays.
"Those are absolutely the right things to do," Loveless said at the time. "But there's a cost to do that."
Expanding service
Under the new ownership, the centers will still be available to hospital employees and affiliates but will now also be open to other members of the public.
That will help to fill spots previously left open in the day care centers due to what Brodock described as not enough available employee children, and to ensure the centers remain financially sound.
Brodock, who works as an outside sales representative with local hospitals, said that he understands St. Vincent's decision was financial and not based on how the centers performed.
"We will not be exclusive to St. Vincent," he said. "We will definitely do all that we can for St. Vincent employees, but we'll have to open it up to others to make sure that we're successful."
Stepping up
The timing of the transition also means that the centers will provide uninterrupted care. Karen Costello, St. Vincent's director of clinical and support service, said that finding a willing and enthusiastic group to run the centers made the decision easier.
"From the start, the owners of America's Future were engaged, solution-oriented and a true delight to work with," she said. "I know they have the perseverance, dedication, and caring spirit to continue this legacy of child care on our campus."
Brodock said he and his wife first checked out other child care options for their son, but that none of them were quite what they were looking for. So, they began speaking with several other parents who used the centers and then took a look at the financial numbers.
Thinking they could keep the centers open as long as they were well-run, organized and filled near capacity, the couple offered to take over the operation.
They'll lease both of the spaces where the child care centers already are. All of the centers' employees were offered jobs, and the centers "have been able to retain about 90 percent of them" with a handful deciding to move on, Brodock said.
Neither Brodock nor his wife are educators. He said they will rely on the expertise of previous staff who have stayed to create not just a child care service, but also a solid educational environment. He said that programs such as Montessori schools serve as an inspiration and that they recently hired three new staff members who are certified in elementary education and early childhood development.
"They're going to have a fun, safe, healthy environment, but we want to prepare them for the real world," Brodock said.
For more information about the centers, including spot availability, email the centers' director, Shawna Williams, at shawna@afbkids.com.
Get local news delivered to your inbox!
Subscribe to our Daily Headlines newsletter.