Your tax returns are probably going to look a little different this year. 
Kevin King, a CPA with Practical Taxes on Grand Avenue, has been getting a lot of questions from clients as they come in to get help this month to file their taxes.
Questions stem from the new tax law, passed by Congress last year and signed into law by Pres. Donald Trump as the Tax Cuts and Jobs Act. The law significantly adjusted various parts of the tax code. 
"It kinda runs the gamut," King said. 
Already, national stories of taxpayers expressing surprise and dismay that their income tax returns were smaller than expected or that they owed taxes instead of qualifying for a refund have been reported.
Locally, tax accountants haven't seen the same outrage — for the most part — but they are seeing some consternation.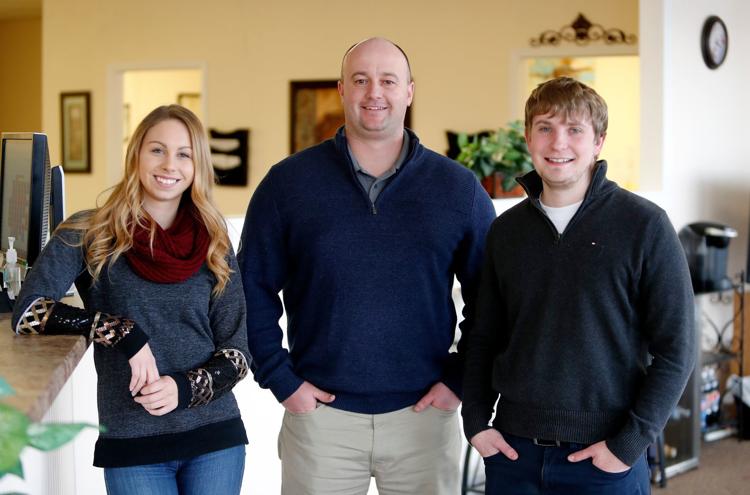 Colleen Black, who owns an accounting firm on Central Avenue, said her clients have been mostly pleased as she's explained that with the changes to the law their tax savings have come incrementally through the year as opposed to in one lump sum as a refund. 
"They're in a much better position," she said. 
What's causing the dissonance between taxpayers and their refunds is the way income tax withholdings are calculated under the new law.
In the past, a person's withholdings — the amount of taxes pulled from of a paycheck each pay period — were often more than what the person actually owed the IRS. And so at the end of the year the IRS would send back what had been over-collected as a refund. 
Under the new law, the withholdings shrank, leaving more money in people's paychecks. In return, it has decreased the amount people will receive back from the IRS this spring. In some cases, it means people may actually owe the IRS taxes.  
The law also changed the way some business deductions are handled. Some business expense deductions for those who are self-employed were eliminated altogether, King said. 
For example, King has a client who is a salesman and uses dinners and entertainment as a way to attract and keep potential clients. Those expenses are no longer deductible. 
"That guy had to eat about $4,000" in deductions, King said.
The same is true for self-employed contractors who buy their own tools or freelance workers who make purchases to make themselves more marketable. 
"Those guys are the ones I feel sorry for," he said. 
The silver lining is that most people are paying less taxes overall, Black said. On top of that, the new law increased child tax credits and so those adults with dependent children still at home will see an increase in that portion of their refund. 
Aside from lowering taxes, the Tax Cuts and Jobs Act also had the stated goal of simplifying the tax code for individuals in order to make it easier to file. As a result it appears more people are doing their own taxes this year. 
"We're not seeing as many of the easy returns," King said. 
But he hasn't really noticed a change in business; people are still coming in looking for help. It's something he encourages people to do. Last year, he had 41 clients come in seeking help after they had worked on their taxes themselves. 
All but two of them needed something fixed on their return. 
Black said her clientele tends to be pretty steady, and so far she doesn't feel like a simplified tax code has impacted her business. 
"I haven't noticed a difference," she said.