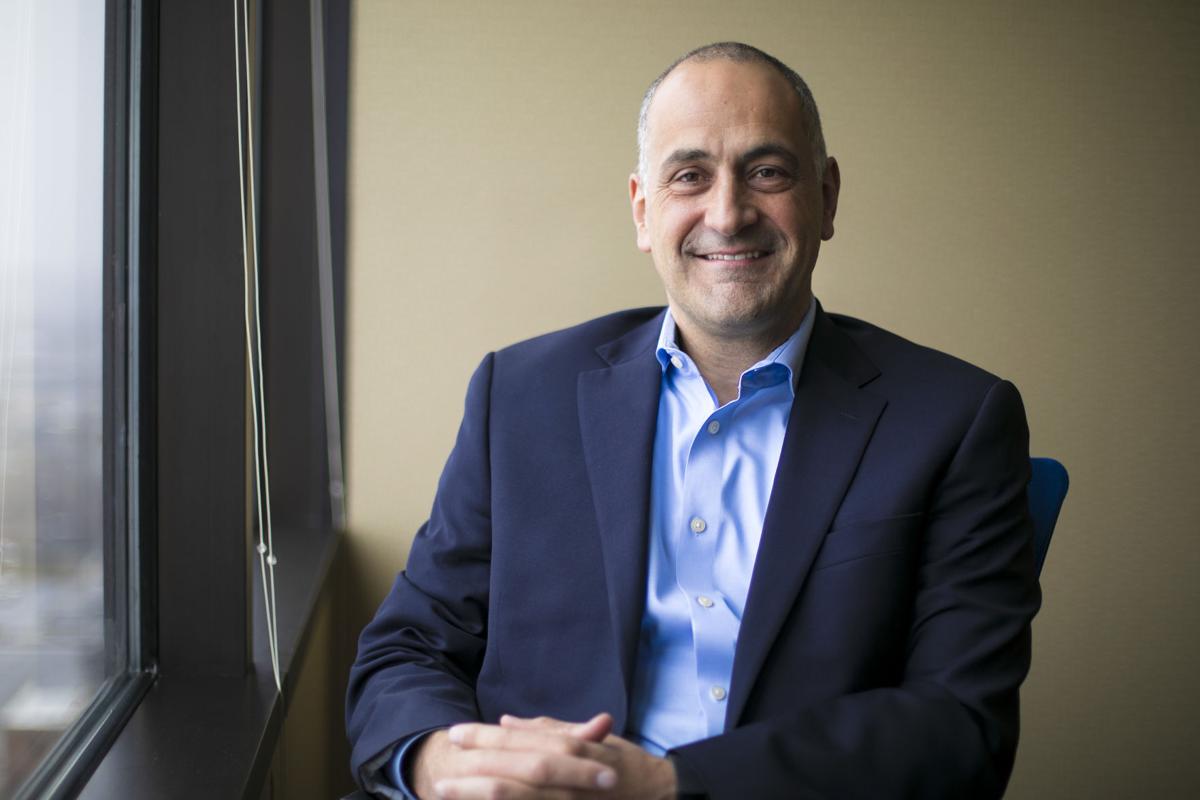 Access to psychiatric care will be easier in state with the introduction of a new Montana-based tele-psychiatry practice.
Frontier Psychiatry, in partnership with Eastern Montana Community Mental Health Center, is providing much-needed treatment services to rural areas in the state.
Telehealth has been used in the state for years, but access to psychiatric care has been challenging, said Dr. Eric Arzubi, CEO of Frontier Psychiatry. Psychiatrists are doctors of medicine with training in the assessment, treatment and medication management of psychiatric disorders.
The practice offers addiction medicine, child and adolescent psychiatry, geriatric psychiatry, emergency psychiatry and others.
"We definitely had some foresight in understanding that we're never going to hire enough psychiatrists to come here, live in Montana and see people in person to address the problems that we have in the state, and that's why we felt like creating Frontier Psychiatry and making it an all-virtual practice was really necessary in a place like Montana," Arzubi said.
The COVID-19 pandemic has worsened the mental health issues Montana was already facing.
2020 saw a significant increase in alcohol-induced deaths, from 17.6 deaths per 100,000 people from 2015-2019 to 23.5 deaths per 100,000 people in 2020 alone, according to a report published by the Montana Department of Public Health and Human Services earlier this month.
Drug poisonings and suicide rates in 2020 were similar to those from 2015 to 2019, according to the report.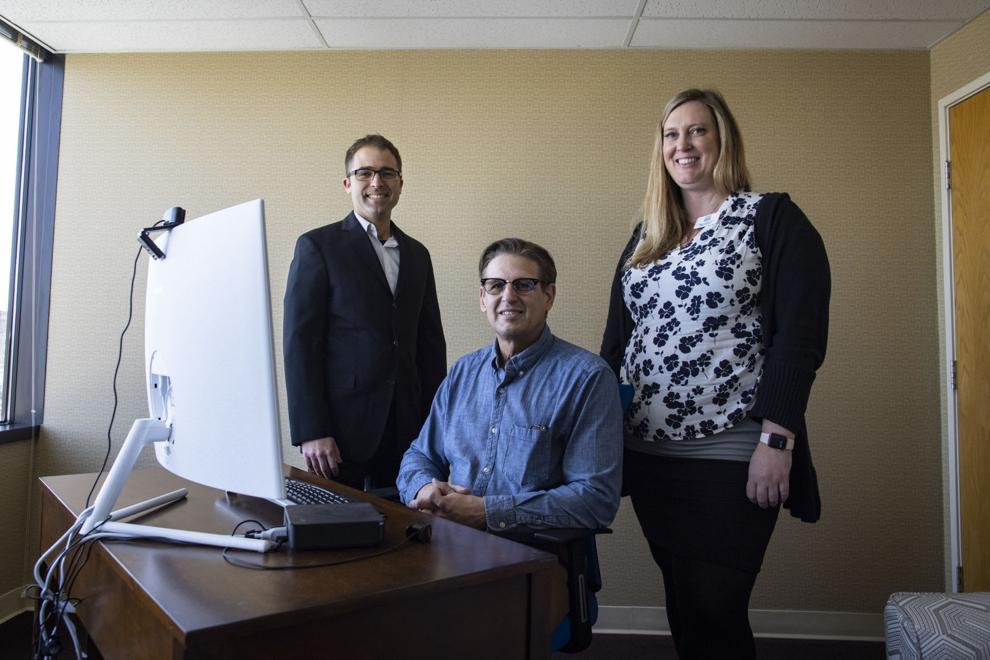 Frontier Psychiatry was founded by three psychiatrists, including Arzubi, a general child and adolescent psychiatrist. Dr. Bob Sise serves as the chief medical officer and is an addiction psychiatrist, while Dr. Reza Hosseini Ghomi is the chief operating officer and a neuropsychiatrist. The organization was created in 2019 and started treating patients in 2020.
Working with Montana Health Network, the Montana Hospital Association and Eastern Montana Community Mental Health Center, or EMCMHC, Frontier Psychiatry is able to provide services to rural hospitals and health care facilities in the state. EMCHMC is unable to offer addiction medicine treatment, so Frontier Psychiatry provides services for EMCHMC's 17 locations in Eastern Montana, Arzubi said.
In total, the practice has about 13 psychiatrists and three nurse practitioners.
The group also accepts private and public insurance providers like Medicaid and Medicare, Arzubi said.
Sise, who practiced in Seattle, believes he's the only addiction psychiatrist in the state, and to create effective treatment, programs should use a combination of psycho-social support and medication management.
"By coming to Montana, I'd be able to make a much bigger difference in comparison to had I stayed in Seattle," Sise said.
The practice also provides outpatient tele-psychiatry visits and services to centers in places like Billings, Big Timber, Bozeman, Forsyth, Ekalaka, Glasgow and others. Frontier Psychiatry began seeing patients in the state-operated Montana Mental Health Nursing Care Center in Lewistown. The center cares for 77 patients who struggle with dementia and Alzheimer's, as well as those who also struggle with mental health disorders.
Before the center started using telehealth services last year, patients were only seeing a psychiatrist a couple of times each year, said Zoe Barnard, division administrator for DPHHS's Addictive and Mental Disorders Division. Now with the help of Frontier Psychiatry, the center has tripled the number of psychiatric care visits using telehealth.
The center didn't use telehealth before last year and only relied on in-person psychiatric visits. Because those who live at the center face many challenges, Barnard said she wasn't sure how patients would respond to telehealth.
"I would actually say that all that has happened during COVID has really shown us that what we can do with telehealth is way more than anybody ever thought," Barnard said.
Arzubi said that psychiatric services like those offered by Frontier Psychiatry haven't reached rural counties because there's a resistance to change in the health care industry. Expanding internet services in rural areas has also been an obstacle, said Mary Windecker, executive director for Behavioral Health Alliance of Montana.
Montana legislators took initial votes Monday on how to spend $2.7 billion in federal aid from the American Rescue Plan Act of 2021, potentially setting aside $250 million for broadband development, cellphone towers and public safety communications, the Montana State News Bureau reported Monday.
"Telehealth is only as effective as the technology supporting it," Windecker said.
Right now, DPHHS is facing a $150 million cut from Gov. Gianforte's initial spending proposal released in January, Windecker said.
Legislators didn't make specific recommendations on how to spend federal money allotted to DPHHS Monday, however, a commission will need to make recommendations by June 15, the Montana State News Bureau reported.
After major cuts to social services in 2017 and 2018, and as the state faces the COVID-19 pandemic, a cut like this would impact those who need mental health and behavioral health services the most.
"I really think that that's a mistake," Windecker said.
Windecker said that Montana will need to use technology to get people health care services. There will never be enough psychiatrists in the rural and even urban parts of the state.
"They're a rare animal and it's hard to get them to come and work in a rural area," Windecker said.
Frontier Psychiatry plans to focus on providing services in Montana only, and make psychiatric services accessible to every Montanan by 2025, Arzubi said. If things go well, the organization may expand out of the state in the future.
Minnesota-based Hazelden Betty Ford Foundation began offering telehealth services in Montana, causing Billings' Rimrock to worry about "losing a significant number of its privately insured patients," according to Kaiser Health News. 
Frontier Psychiatry is willing to partner with any Montana organization that doesn't provide these services, Arzubi said. Its mission is to keep patients local.
"These hospitals in Eastern Montana, we don't want to take their patients, we want the patients to stay there," Arzubi said.
While better access to psychiatric services was needed long before the COVID-19 cases began to rise in the state, the pandemic "forced everyone's hand" into using telehealth, Arzubi said.
"We hope the patients win because everybody is being forced to rethink how they provide care, and if it forces everyone to do things in a way that provides better access and better care, the patients win," he said.