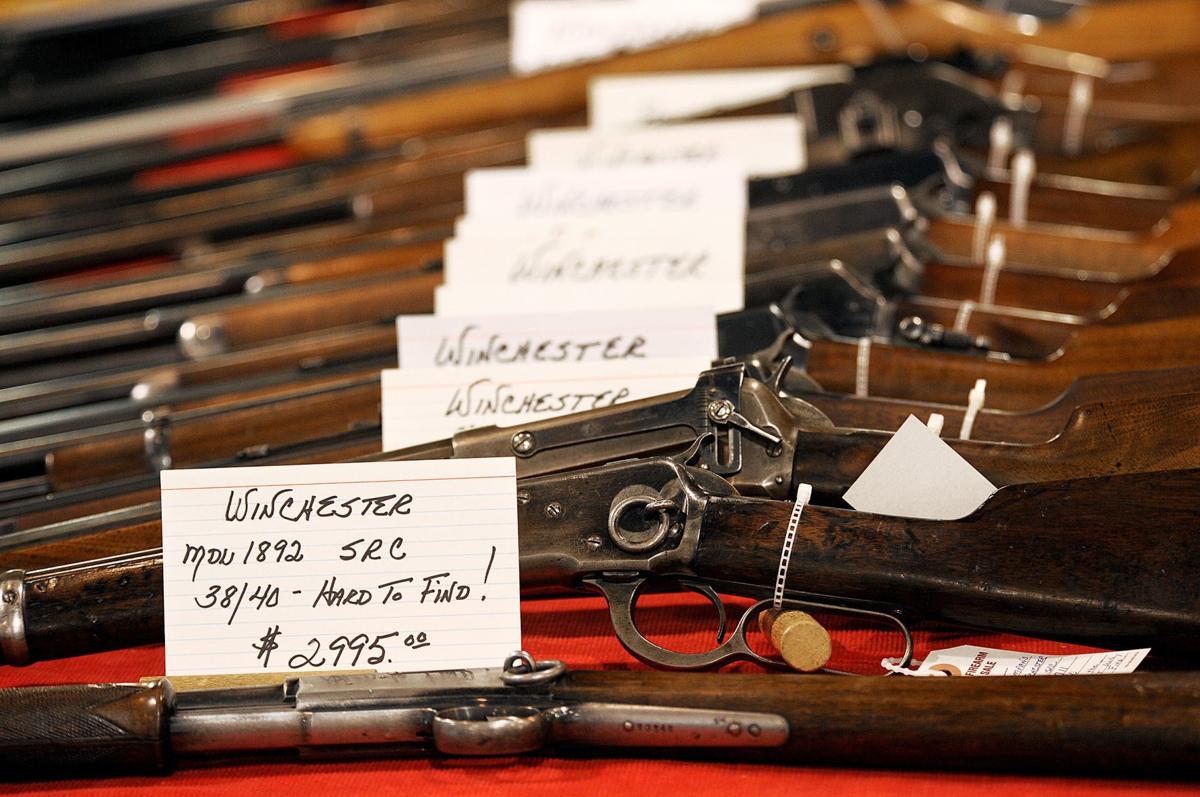 Yellowstone County health officials nixed plans for a gun show at First Interstate Arena at MetraPark planned for late May over concerns about how the event would comply with distancing requirements during the COVID-19 pandemic.
The move has left gun show organizers and Metra officials at odds with County Health Officer John Felton over the decision, especially with plans to hold large-gathering high school graduations already on the books for May 24.
But health officials said there are fundamental differences between the events.
"(The gun show) is kind of a large, uncontrolled environment that effectively cannot maintain that physical distancing," said Barbara Schneeman, a spokeswoman for RiverStone Health, which serves as the county public health agency.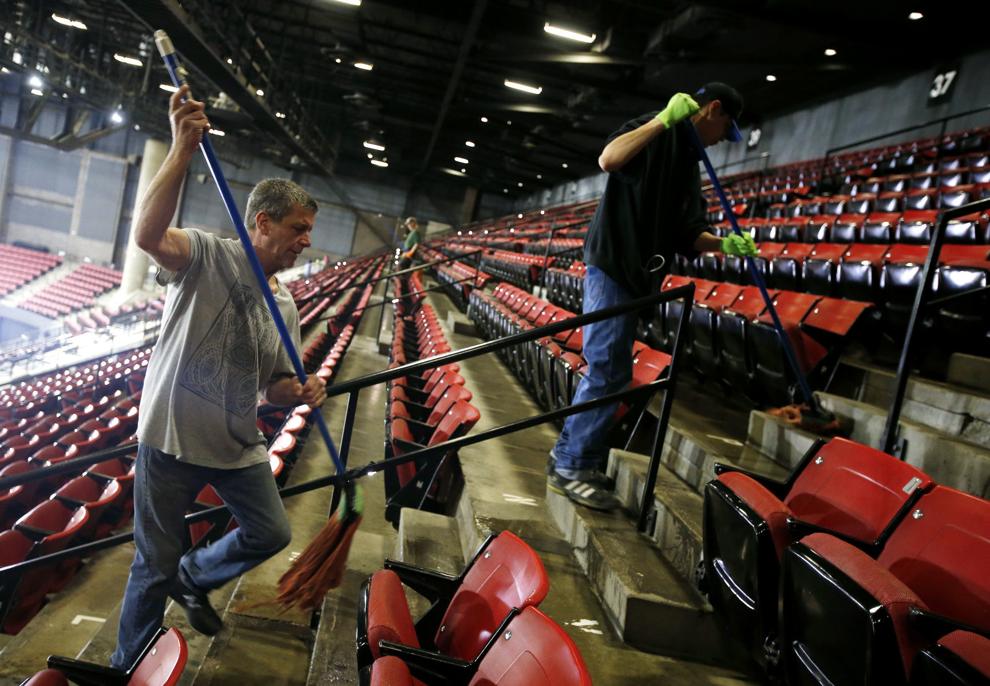 However, MetraPark Marketing Director Ray Massie said the venue had plans in place to control the flow of attendees and maintain social distancing at the gun show, which was set for May 29-31.
"We probably are more controlled than what you would have in a typical retail location," he said.
The dispute illustrates the nuance in reopening guidelines; there's not a yes-or-no crowd size threshold for large events like a graduation or gun show. Rather, meeting health rules depends on the nature of events and regulations in place.
That graduations could be held while the gun show was shut out was frustrating to gun show organizer Brian Kjensmo, who highlighted the economic costs of COVID-19 shutdowns. It would have been the gun show's 21st year.
"Everybody's feeling the effects of it," said Kjensmo.
Massey said organizers reduced the number of usual booths from about 80 to about 50, moved from the Montana Pavilion building to the larger arena, created a floor plan for controlling the flow of people, and there were plans to limit crowd size to 500 total people.
Metra staff had been working with Kjensmo since the event's original date in April was canceled, he said. 
"We're not trying to do 8,000 people in an arena," he said.
Schneeman said the gun show still poses problems with the nature of a "trade show" — people passing, difficulty enforcing social distancing, and a large crowd — that don't fall within the requirements of phase 1 of Montana's reopening plan.
"You have no way of really controlling the physical distance between people," she said.
In comparison, the planned graduations have assigned seating, separate entrances depending on tickets, staff on hand to help enforce distancing, and a choreographed plan that lasts only a few hours, she said.
Massie disagreed and said the gun show's classification as a "trade show" was incorrect.
"Some of it might have been our fault in the way we presented it," he said. "We think we're a mall, in this instance."
Montana is currently in Phase 1 of its reopening plan. Many retailers, restaurants and bars have been allowed to open under certain rules, and some large group gatherings have been allowed. However, it calls for Montanans to avoid gatherings of more than 10 people that don't allow social distancing.
The state has seen a steady decrease in new cases continue during its reopening, however, new cases haven't been halted and federal health officials have said that managing the pandemic will be a months-, or even years-long process.
Kjensmo was critical of what he felt was a buck-passing of sorts between local, state, and the federal government on reopening plans. He'd been calling vendors to notify them of the shutdown.
"To say they're unhappy is an understatement," he said.
Schneeman said county health officials have been in touch with the Metra about the event; Massie said that he was hoping for a meeting with health officials "in the next couple days" about potential modifications for Metra events.
He acknowledged that health officials face "difficult choices." Schneeman said that it's fair to recognize that there's likely to be frustration with reopening plans.
"There are no easy answers," she said. "People want to do the right thing, and they want to make sure that others around them are safe. We really do encourage those conversations to be happening."