No one was hurt in a fire that burned down parts of a home on Billings' West End Saturday afternoon.
The Billings Fire Department responded to the home located on the 3500 block of Dunlop Avenue in the Augusta Ranch Subdivision around 4 p.m. Saturday. The garage and home were fully engulfed in flames when crews arrived, and part of the roof collapsed, according to Billings Fire Department Battalion Chief Ed Regele. The fire was knocked down in about 15 to 20 minutes as fire crews attacked it defensively.
The home was vacant at the time of the fire, however a dog is unaccounted for.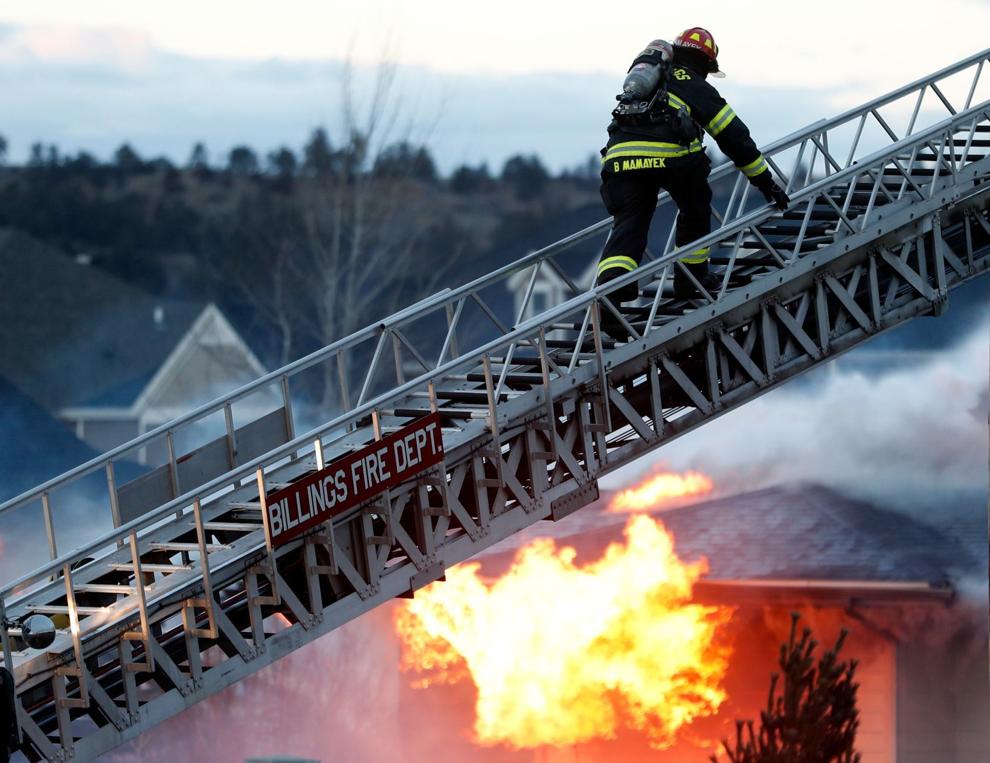 Regele said that the home's owner went out shopping for the afternoon and as he was returning home, received a call from a neighbor about the fire. The home was insured.
Gusts of wind that reached 45 mph on Saturday helped drive the flames and embers around the neighborhood, but houses nearby were not damaged. Front lawn shrubs outside a house to the south of the fire were burned, Regele said.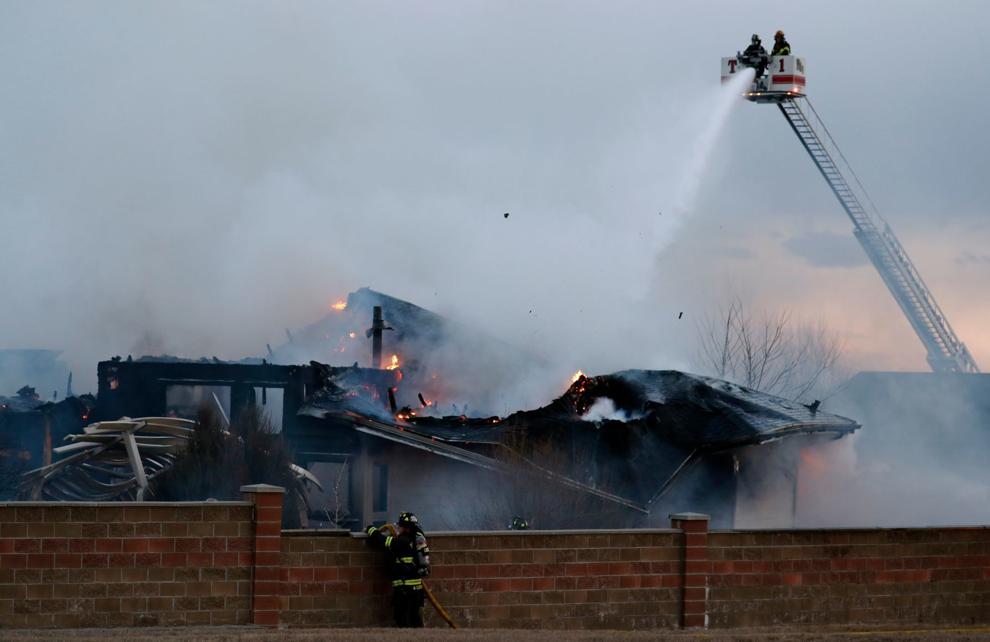 Five fire engines and a ladder truck were used to extinguish the blaze from above and keep flames from spreading to other homes, Regele said. A fire marshal will be investigating the cause of the fire. 
The Billings Fire Department, Billings Police Department, Montana Highway Patrol and utilities including NorthWestern Energy and Montana-Dakota Utilities Co. were on scene.