No one was injured in a small fire that happened on the first floor of the Bourbon Street Hotel Friday evening. 
A fire was reported just after 8 p.m. in room 26 in the second building of the hotel, at 3314 First Ave. N., causing an evacuation of the building and quick response from the Billings Fire Department.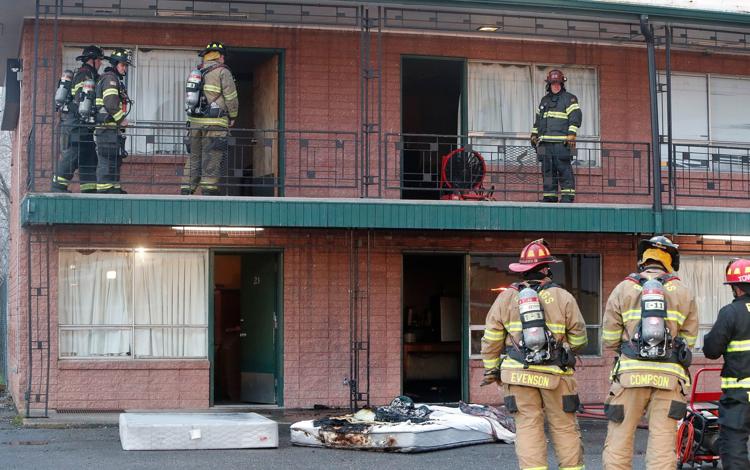 A fire appeared to have originated in the room, but was quickly put out by firefighters, Fire Battalion Chief Kevin Johnson said. 
No one was in the room at the time of the fire and the initial fire call was placed by the front desk, he said. The building was evacuated and there is heavy smoke damage to the room and neighboring rooms, he said. 
A burnt-up mattress, and several other contents from the room were strewn in the parking lot.
 The Bourbon Street Hotel offers extended and temporary stays, and is separated into three buildings or "towers." The fire occurred in Tower II.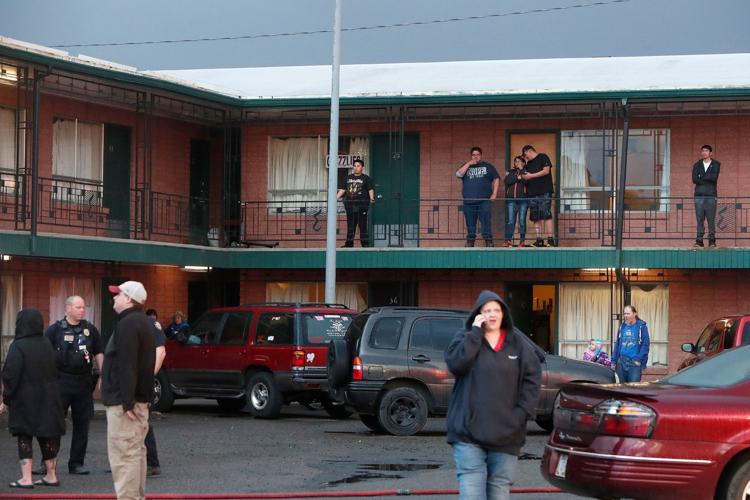 The cause of the fire is still unknown, Johnson said. An investigation is ongoing. 
The Billings Fire Department, Billings Police Department and American Medical Response responded to the scene.